After Jake Taylor stopped an anti-Muslim attack on a train, people banded together to give him a proper thank you for his heroism.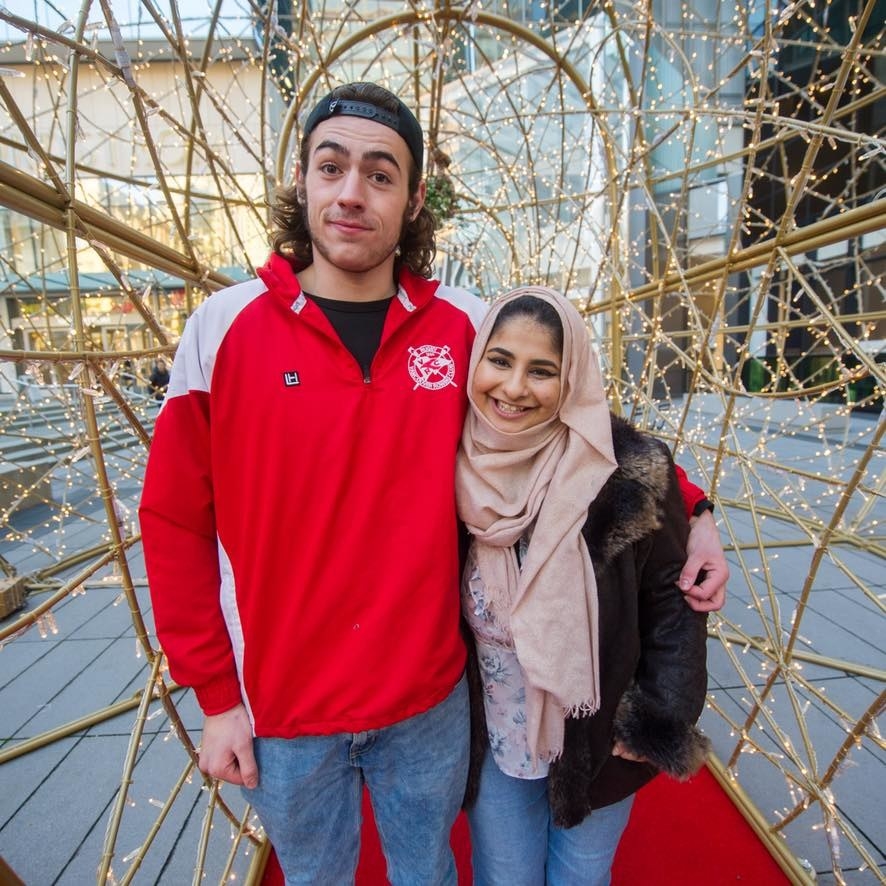 Taylor was the only person on a crowded Vancouver train to help when 18-year-old Noor Fadel was assaulted by an older man who she said threatened to "kill me and all Muslims."
Taylor pushed the man away from Fadel and stayed with her as she reported the incident to authorities.
People raised $3,000 for Taylor on GoFundMe because "no good deed should go unrewarded."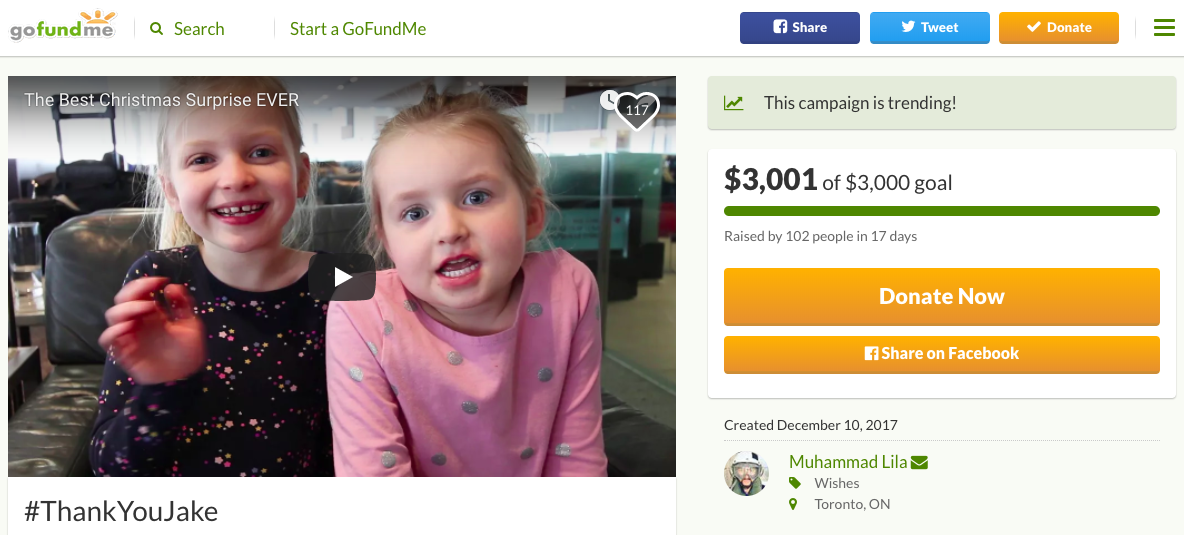 Filmmaker Muhammad Lila, who launched the crowdfunding campaign, said Taylor never asked for money, but he still felt his intervention was worth celebrating.
"If you're Canadian, you know Jake exemplified the best of who we are," Lila wrote on the fundraising page. "He stood up for a defenceless stranger, and didn't ask for anything in return."
Lila then flew to Vancouver to surprise Taylor.
"Yeah. We just gave him the best Christmas ever," Lila tweeted.
His gift also included letters of thanks from people around the world who were inspired by Taylor's selflessness.
And to cap it all off, Taylor and Fadel got to see a Vancouver Canucks game, where the whole arena gave them a huge round of applause.
Here they are posing with Canucks legend (and current team president) Trevor Linden.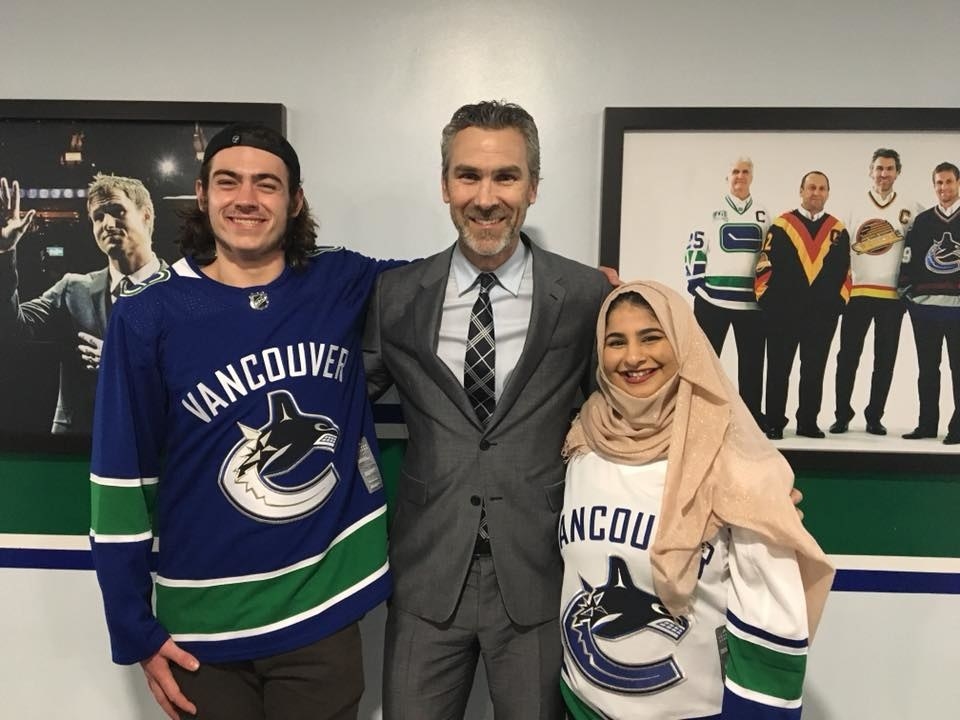 Fadel said she had never been more blessed and thanked everyone for the support they had shown her and for "all the love" for Taylor.
Ishmael N. Daro is a reporter for BuzzFeed News and is based in Toronto. PGP fingerprint: 5A1D 9099 3497 DA4B
Contact Ishmael N. Daro at ishmael.daro@buzzfeed.com.
Got a confidential tip? Submit it here.