Garfield creator Jim Davis says a 1990 comic strip has been widely misunderstood, and that it does not show Garfield's owner, Jon Arbuckle, drinking a cup of dog semen.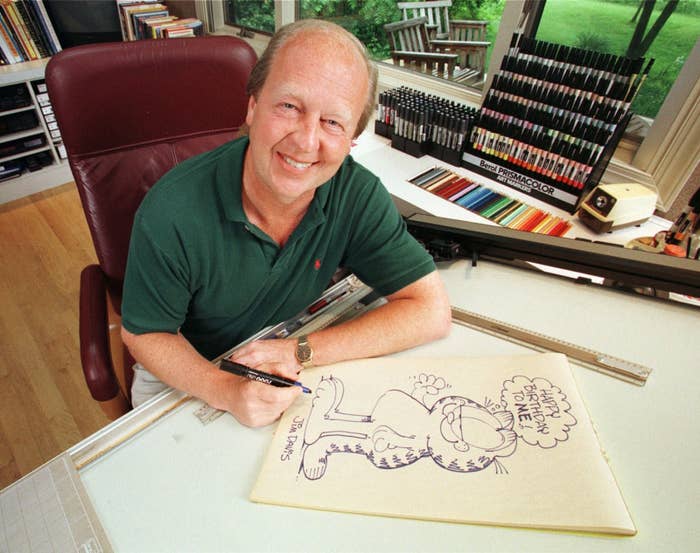 That Jon drinks dog semen has become an article of faith among many Garfield fans.
This week, Twitter user @realnutsling tweeted photos of a signed copy of the comic, with Davis seemingly sanctioning the dog semen interpretation.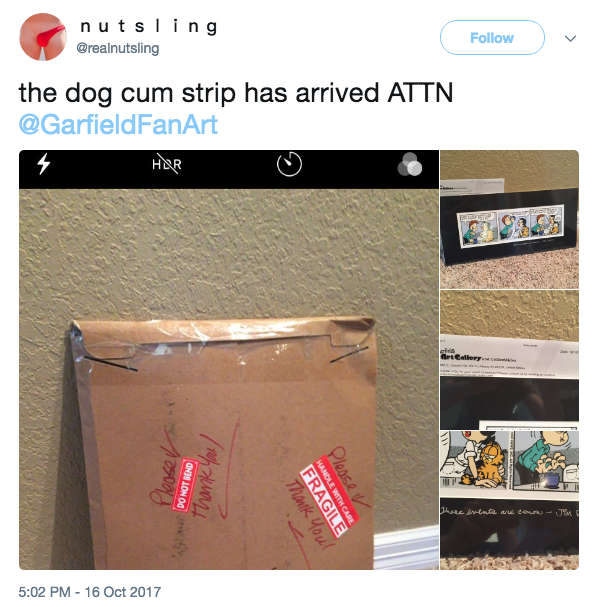 But Davis says people have it all wrong.