This is Emma, a 10-year-old from Texas who just got the greatest gift of her life.
Emma lives with a prosthetic leg. When her family wanted to surprise her with a doll, they got one with a prosthetic leg just like hers.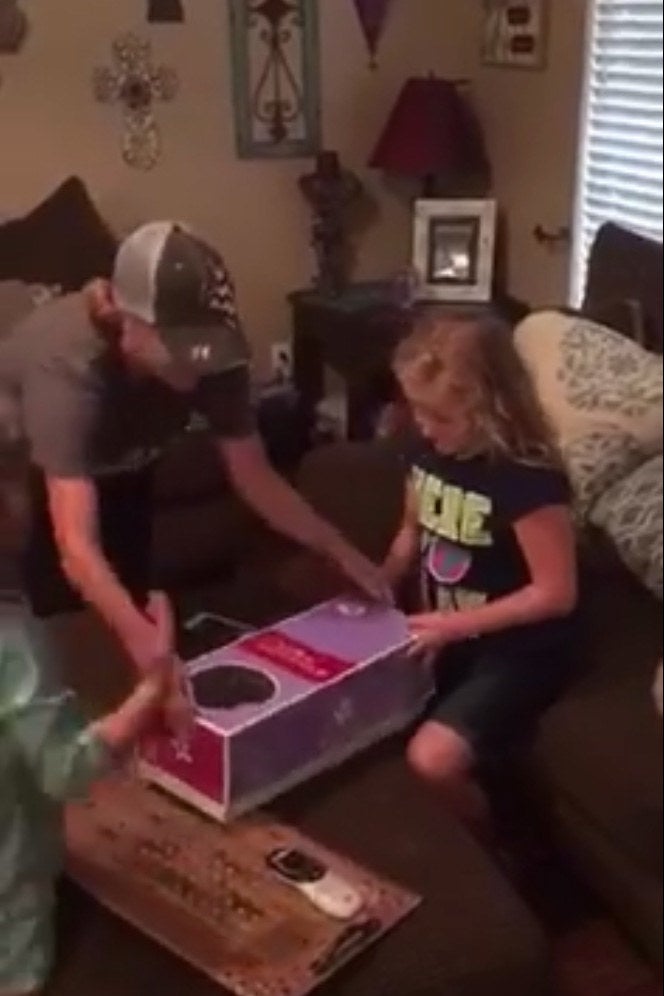 Emma's new friend had come from A Step Ahead Prosthetics, a New York–based prosthetics company that also customizes American Girl dolls to fit them with prosthetic limbs.
A spokesperson for A Step Ahead told BuzzFeed News the company will "customize a doll with prosthetics at no charge to anyone who wants to send one."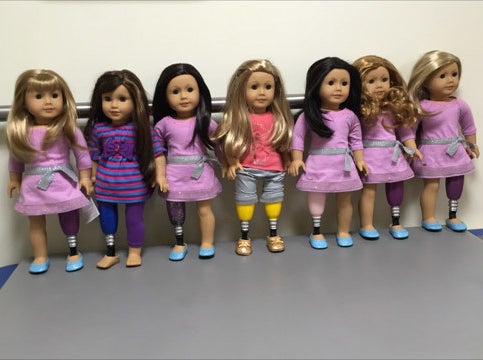 "We fabricate each doll prosthesis here in our shop alongside the 'real' prosthetics that we make for our patients, and we paint each one by hand," Daniel Klepner said in an email.
He said the company's philosophy is that the customized dolls "can have a profound effect on the self-esteem and sense of inclusion" of kids with limb loss.
Emma's reaction to getting her doll was priceless. "You gotta be kidding me!"
"It's got a leg like me!"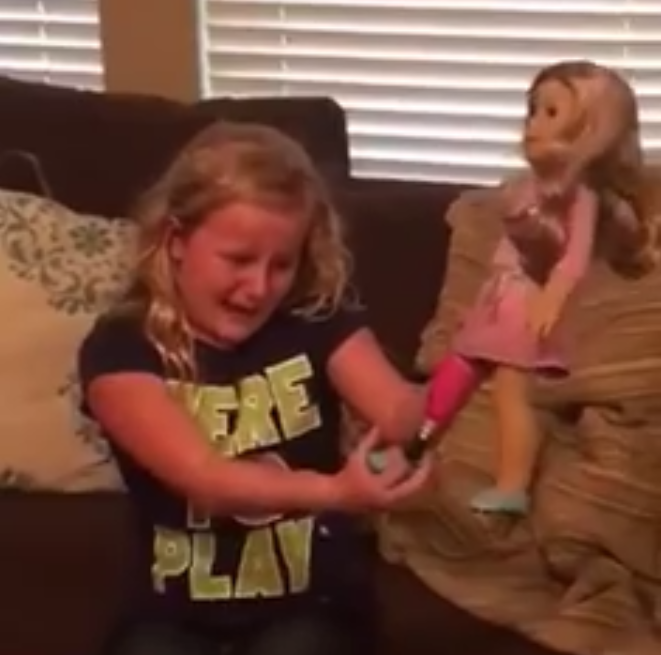 You basically can't watch it and not bawl like a baby.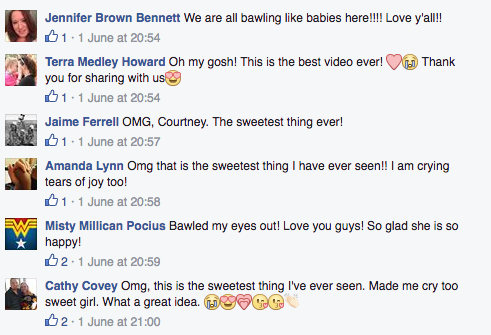 Bennett responded to the outpouring of support on her Facebook page, thanking people for their many kind comments.

"I can say all day long that I try and put myself in Emma's position, but one will never truly know what it must feel like to want a doll just like you."