Despite being repeatedly debunked, this hoax about a Canadian mayor lecturing Muslim immigrants to "adapt" to their new community just won't die.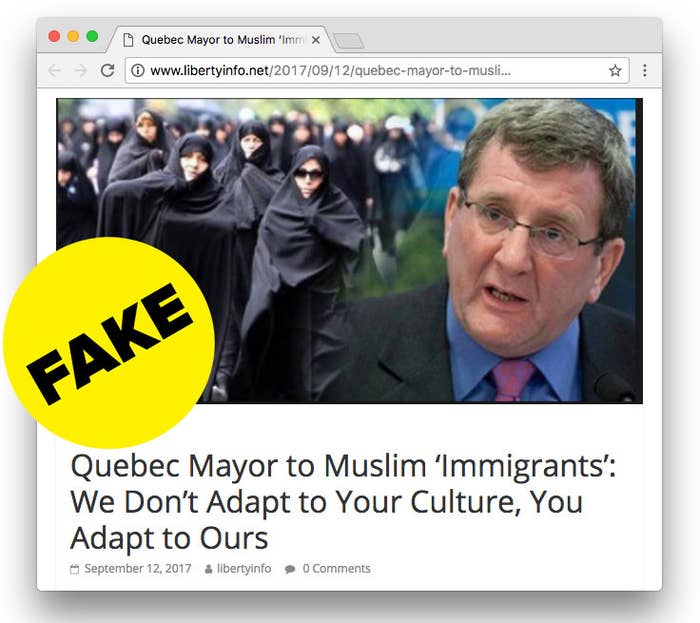 The fake story has been written up at least 17 times in the past year alone, often getting a ton of engagement on Facebook.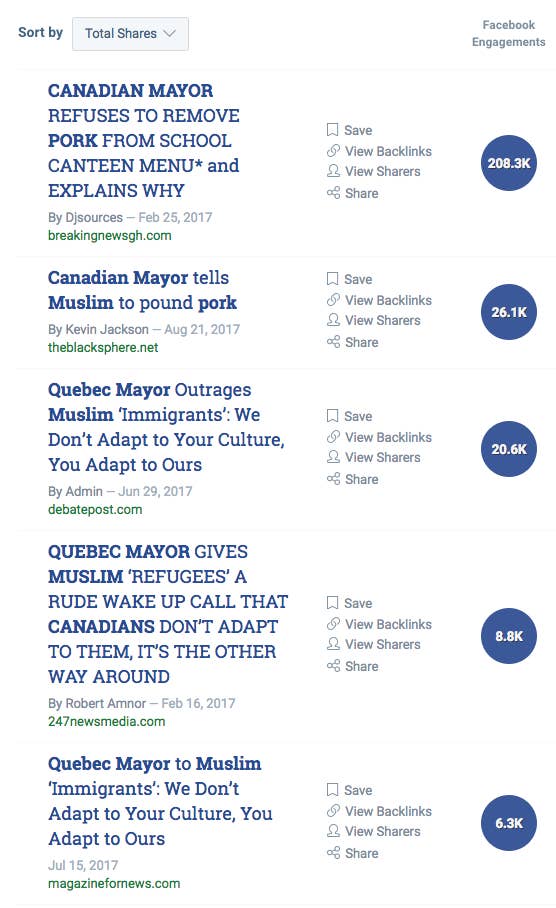 The stories never name the mayor of Dorval, and often include photos of Régis Labeaume, who is the mayor of Quebec City.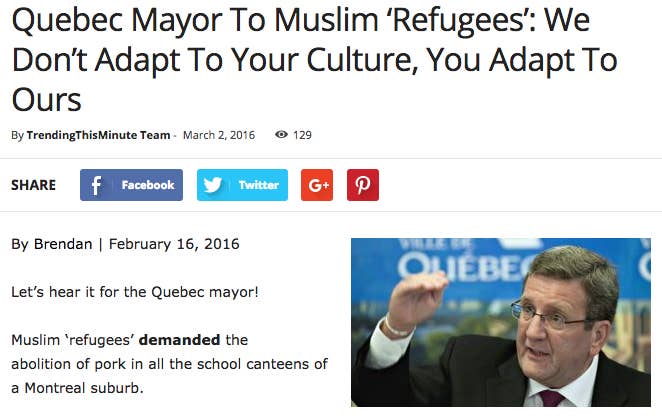 Ishmael N. Daro is a reporter for BuzzFeed News and is based in Toronto. PGP fingerprint: 5A1D 9099 3497 DA4B
Contact Ishmael N. Daro at ishmael.daro@buzzfeed.com.
Got a confidential tip? Submit it here.