Employees at a Canada-based Tim Hortons location felt blindsided after being told their benefits were getting cut by at least half, with the owners blaming a minimum wage increase for the sudden changes.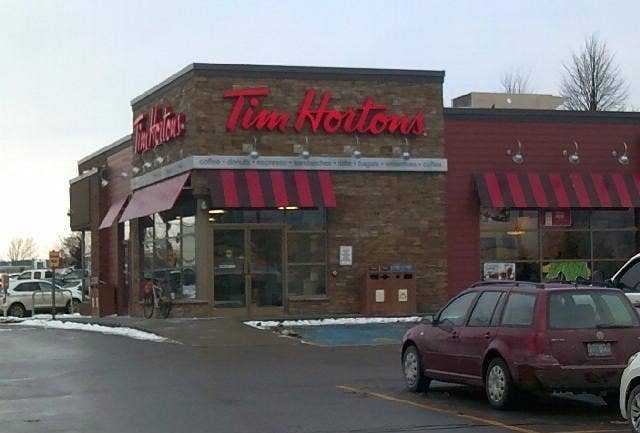 In a letter from the owners of the franchise located in Cobourg, Ontario, workers found out last month they were losing paid breaks, health benefits, and other previous guarantees starting on Jan. 1.
The letter blamed the changes on the increase in Ontario's minimum hourly wage from $11.60 to $14 on Jan. 2, which is set to rise by another dollar in 2019. The owners also blamed "the lack of assistance and financial help from our Head Office and from the Government."
According to the letter, employees with five years or more of service will now be responsible for 50% of their previously guaranteed health and dental benefits. Employees with under five years must pay 75% out of pocket.
The married owners are Ron Joyce Jr. and Jeri Horton-Joyce, son and daughter of Tim Hortons company cofounders Ron Joyce and Tim Horton.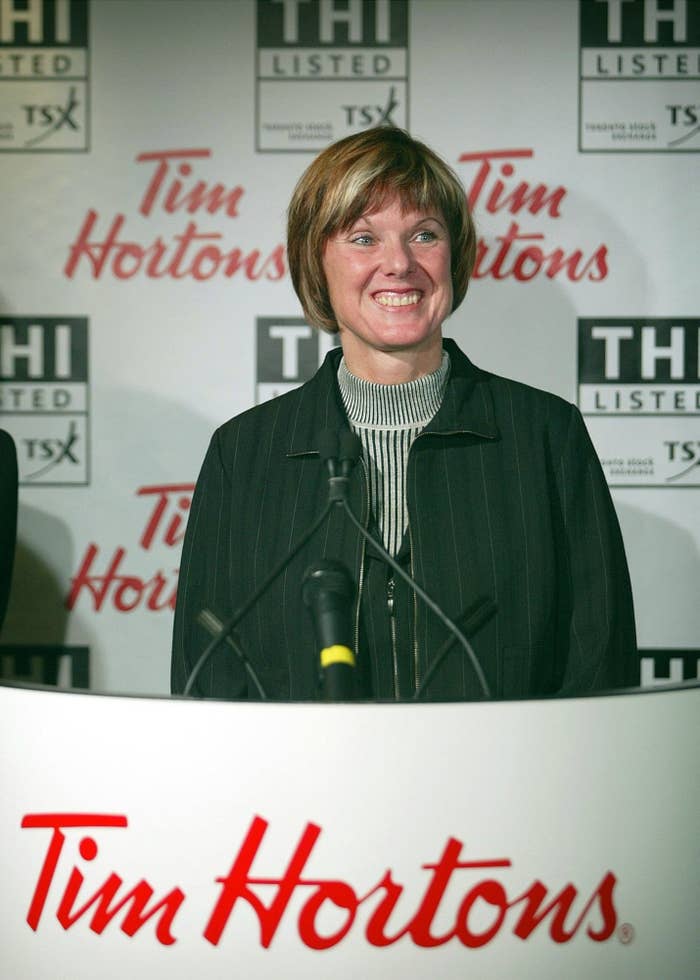 In a statement, the Tim Hortons corporate office said that "all employment matters, including all policies for benefits and wages," are set by individual franchise owners.
BuzzFeed Canada reached out to the owners for comment.
The employees felt "shock and panic" after receiving the notice, according to James Pickersgill, who knows three people who are affected.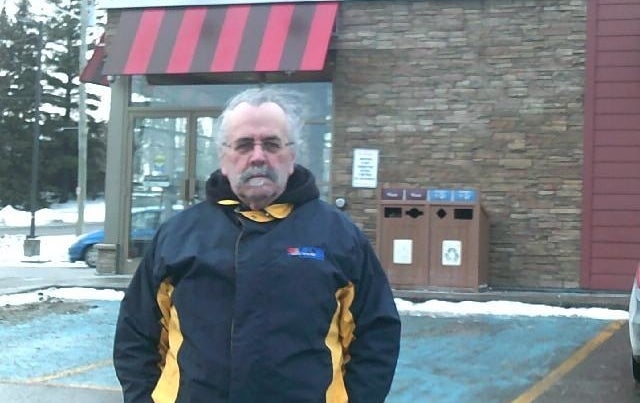 "Their respect for the owners where they worked bottomed out," he told BuzzFeed Canada, adding that employees felt pressure to sign the document without seeking any outside advice or input.
According to Pickersgill, the situation was compounded by the fact that the owners sent the letter while they were at their second home in Florida.
"I haven't heard anybody who works there express any sympathy with the owners," he said.
Pickersgill, who does not work at Tim Hortons, shared a photo of the letter on his Facebook account because the affected workers feared retribution if they did it themselves, he said.
It quickly racked up hundreds of shares, and many have reacted with anger at the owners' decision to shift the cost of the wage hike to their employees.
Some people are already calling for a boycott of the whole international food chain.
"I may be time to boycott @TimHortons as they seem to want to harm innocent low wage employees."
Others are blaming the company for not taking more responsibility for the actions of individual franchises.
According to CBC News, some employees' compensation will actually be lower now than before the rise in the minimum wage.
One angry employee told the public broadcaster that they would lose $51 per paycheque as a result of the changes, once unpaid breaks and the cost of previously covered benefits are factored in.