A motion before the Canadian Parliament that calls for a study of Islamophobia has set off a wave of online rumours and conspiracy theories that criticizing Islam will soon be illegal in Canada.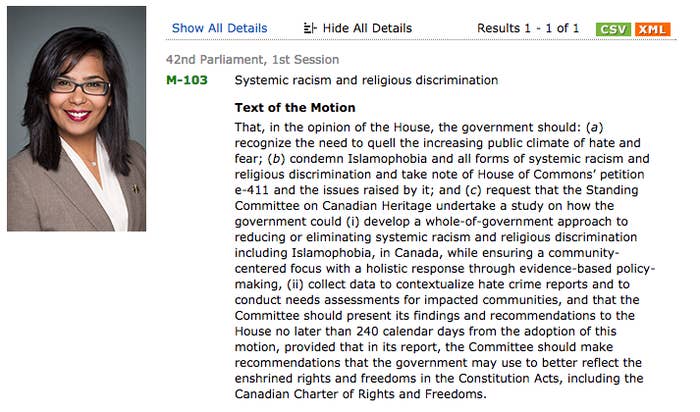 Despite the straightforward language of the motion, M-103 has been painted by some columnists and websites as an attack on free speech.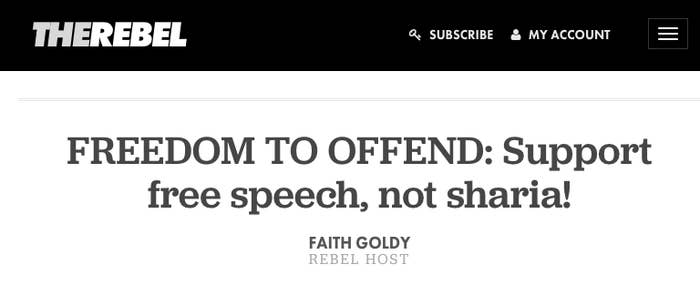 US outlets have also jumped on the story. The website of Pamela Geller, one of the most prominent anti-Islam activists in America, published a piece claiming the motion will "create a Sharia state."
Ontario MP Kellie Leitch, who is seeking the leadership of the Conservative Party, criticized M-103 on the grounds that it confers "special privileges" on one religion.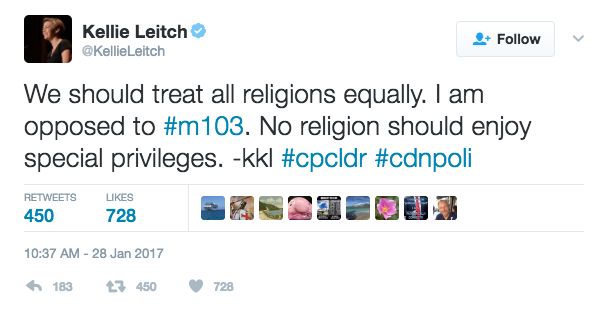 The MP behind the motion says she's been surprised by some of the hyperbolic online reaction. "It is a little troubling," Khalid told BuzzFeed News. "This is not legislation. This is a motion."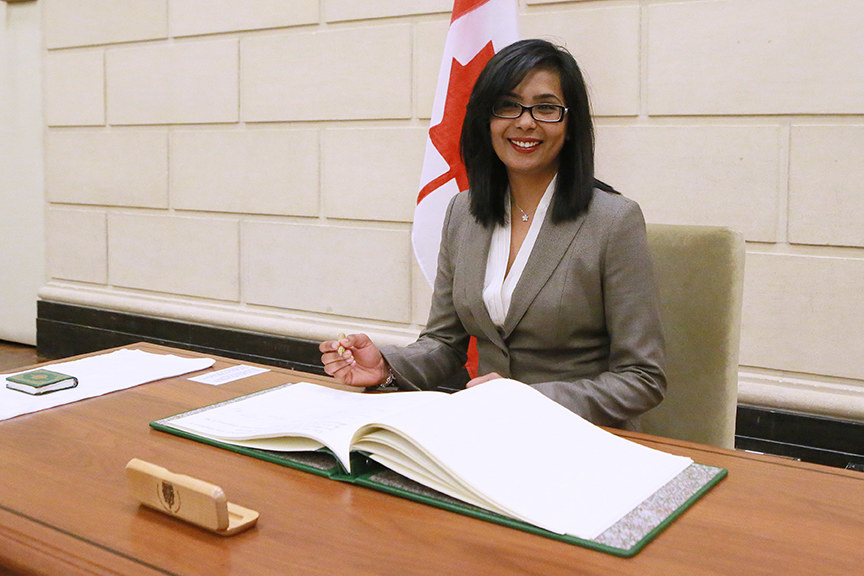 In introducing the motion, Khalid said that as a "young, brown, Muslim-Canadian woman" she had herself faced discrimination based on her faith.
CORRECTION
M-103 will have its first hour of debate on Feb. 15 but no vote has yet been scheduled, as stated in an earlier version of this story.