People are freaking out over this weird video from Nova Scotia that shows a forest floor "breathing" like it's a slumbering giant.
The video was taken Brian Nuttall, who lives in Apple River, Nova Scotia. His Facebook video has been shared almost 100,000 times, with lots of people trying to figure out what the hell is happening here.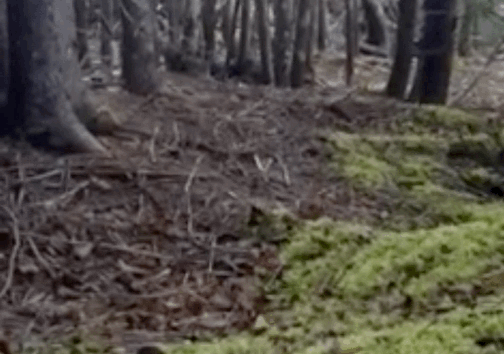 There's a good explanation for what's happening here, though.
Nuttall wrote on Facebook that there was a strong wind on the day he came across the shifting forest floor, and the trees seen in the video are a small patch of forest "spared from clear cutting."
"I feel the trees didn't grow deep strong roots as they wouldn't be needed when surrounded by a forest, sheltered with strength in numbers unlike a tree found alone in a pasture," he wrote.
Over time the tree roots have loosened, and a strong wind makes the trees move from top to bottom, making the ground shift in that eerie way.
Ishmael N. Daro is a reporter for BuzzFeed News and is based in Toronto. PGP fingerprint: 5A1D 9099 3497 DA4B
Contact Ishmael N. Daro at ishmael.daro@buzzfeed.com.
Got a confidential tip? Submit it here.