A massive explosion completely destroyed a home in Mississauga, Ontario, on Tuesday, leaving two people dead and others injured.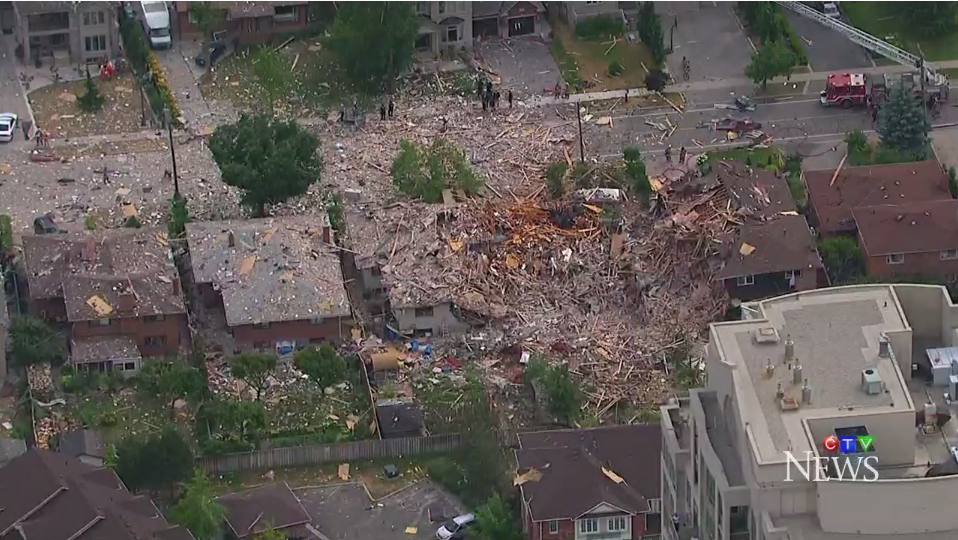 Officials said there were multiple injuries and in all, 25 homes were affected. One person was killed, CBC reported in the hours following the blast, and officials added nine other people had minor injuries.
On Thursday, police said they found a second victim, bringing the death toll from the explosion to two.
Police set up a perimeter around the site of the blast and evacuated nearby homes.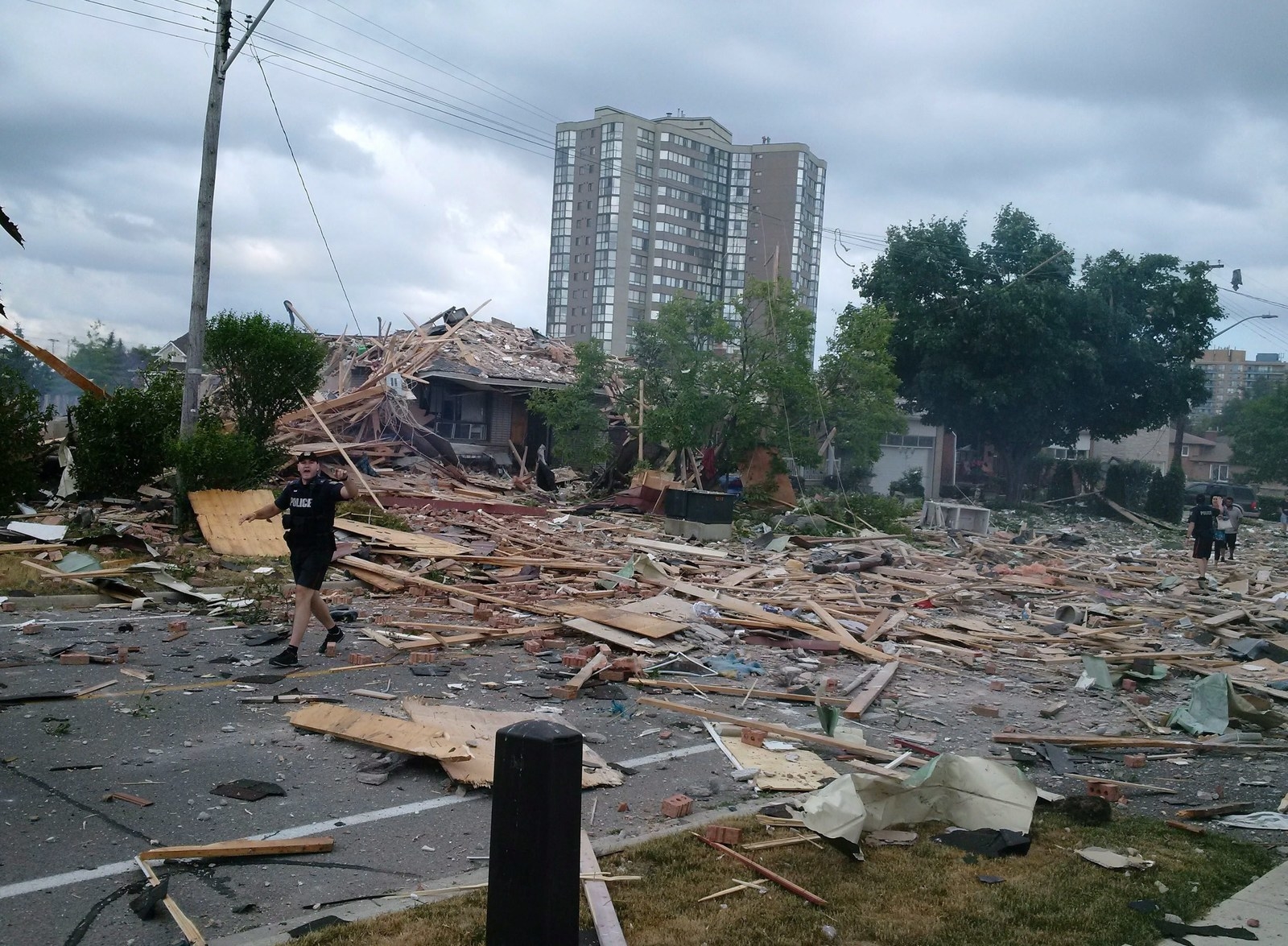 An overhead view showed the spread of debris from the home onto neighboring properties.
People on the scene shared photos on social media showing debris from the explosion scattered all along the street.
"Hickory [Drive] is looking like a war zone," this person tweeted.
"I was coming home from school and heard an explosion and saw parts of the house flying through the air."
A large plume of smoke could be seen from many blocks away.
As of Thursday, the perimeter around the blast site had been reduced, and 23 addresses on Hickory Drive have been cleared for people to return home. The City of Mississauga says 46 addresses are still in the "investigation zone" and off-limits to residents.
Ishmael N. Daro is a reporter for BuzzFeed News and is based in Toronto. PGP fingerprint: 5A1D 9099 3497 DA4B
Contact Ishmael N. Daro at ishmael.daro@buzzfeed.com.
Got a confidential tip? Submit it here.