A woman in Boston who tried to watch CNN on Thanksgiving says her cable box showed her hardcore porn instead.
Rose's cable provider RCN said it had gotten no other reports of "the programming issue" with CNN.
But soon enough, the story had gone viral, along with the notion that it was a widespread problem affecting "viewers in Boston."
Dozens of news outlets including Variety, the New York Post, and Esquire ran with it. Their stories were shared thousands of times on Facebook and Twitter.
Rose insists she didn't make the story up. She sent BuzzFeed News several more photos of what she said was showing on her TV instead of CNN's scheduled programming.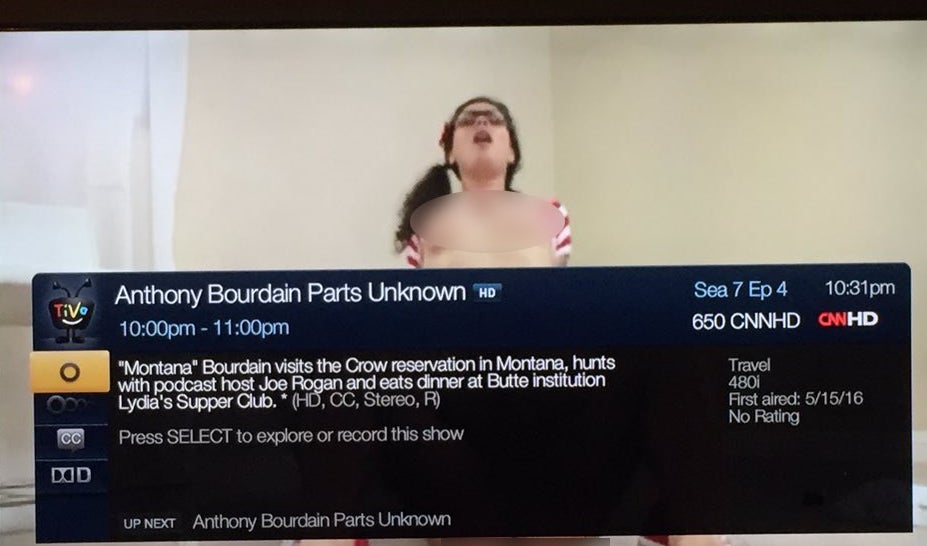 So, while there seems to have been a weird glitch that affected one person's cable box, it really didn't go beyond that.