Earlier this year, Turia Pitt and her fiancé Michael Hoskin announced that they were expecting a baby.
And of course, they revealed the baby's gender in the CUTEST way possible.
But today was finally the day that we got to meet the little bundle of joy.
Just look at that gorgeous baby boy!!! 😍
JUST LOOK AT HIS HAIR!!! 😍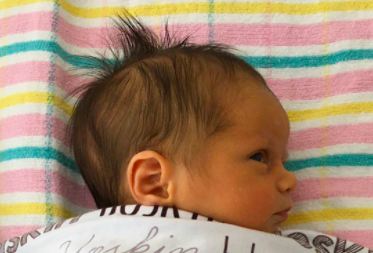 Welcome to the world, Hakavai Hoskin! And congratulations to the beautiful couple.