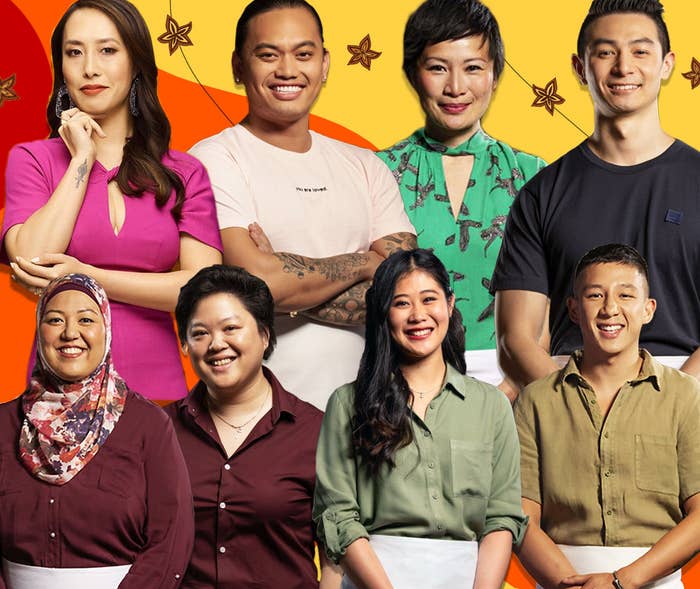 AS MY MUM watches over the saucepan of boiling water, she recites a list of ingredients for me to remember: Ginger, cardamom, ajwain, fennel seeds — every spice needed to make the perfect cup of masala chai.

Like the other recipes my parents have taught me, this one is steeped in tradition, technique and, perhaps most important of all, love. You can taste it in the spices, the milk, the tea leaves — everything about their cooking speaks volumes about who my parents are and where they come from. They're proud of their culture and their heritage — which is something that I, as a child born to immigrants, am still learning to come to terms with.

Growing up, I was taught to hate the colour of my skin, to be repulsed at the amount of hair appearing on my arms and legs and to absolutely loathe the traditional food my parents had so lovingly prepared for me to eat at school. On more than one occasion, I told my mother to change her clothes before we went to the shops because she looked "too Indian". And I've lost track of the number of times I screamed, "I hate Indian culture. Why can't we just be normal?"

As an adult, these memories haunt me — as does the realisation that I unknowingly inflicted so much pain and suffering onto my parents. By rejecting all aspects of my heritage, I was saying that I was ashamed and embarrassed to be part of our family.

But with pain comes healing and enlightenment. And for my family, that healing has taken place at the dinner table — using food as a conversation starter for discussing the importance of tradition, remembering who you are and honouring where you come from.

THIS SEASON OF MasterChef Australia has been praised for a number of reasons — there's a new crop of judges, who have been noted for their refreshing and down to earth personalities, as well as the return of old contestants from previous years.

But by far the most rewarding development to come out of Back To Win is its transformation from being a simple reunion-special, into a powerful example of the importance of diversity and representation on prime time television.

Through authentic, inspiring storytelling, MasterChef Australia has reminded us all that nothing brings together different people and cultures better than food. On a more personal level, it has given me the chance to gain an insight into my dad's passion for cooking, as well as his Singaporean upbringing.

Over home-cooked meals of spicy chicken curry, fragrant mee hoon (Singaporean noodles) and comforting dal chawal, I've seen my dad's face come alive while watching his childhood reflected in an Australian TV show. The sheer delight he expresses when a contestant picks up a root of fresh galangal (blue ginger), a packet of ikan bilis (dried anchovies), or begins making a sambal for nasi lemak — one of his favourite dishes — is beautiful. These moments are often followed by his own explanation about the nuances of a particular ingredient, or a childhood memory he associates with a specific dish. Moments that may, to the unsuspecting eye, appear mundane — but to me, mean more than I can put into words.

WHAT IMMEDIATELY STRUCK me about this season of MasterChef Australia was the sheer amount of Asian-Australian faces on-screen. There wasn't just a single 'tokenistic' one — this time, there were seven Asian-Australian contestants, which as Film and TV critic Wenlei Ma pointed out, is "the most I've ever seen on TV here, except maybe on Border Security or coronavirus stock footage".

Those seven faces belong to: Amina Elshafei, Brendan Pang, Khanh Ong, Jess Liemantara, Poh Ling Yeow, Reynold Poernomo and Sarah Tiong. If you include the addition of food writer Melissa Leong, who is new to the judging panel this year, you're looking at a total of eight — eight culturally diverse faces that I, and many others, could immediately relate to.

However, it wasn't until Melissa's Mystery Box Challenge — which was served up during the second week of the show and featured ingredients like chicken feet, Chinese five-spice, scallions and galangal — that I started to develop a true connection to this group of people. Despite new judges, Andy Allen and Jock Zonfrillo, labelling this Mystery Box "evil" and "my worst nightmare", you could spot the Asian contestants revelling in the familiarity of these ingredients.

Talks of Yum Cha were thrown about, which instantly transported me to memories of my family going to Eastwood and filling our bellies with cha siu bao (steamed BBQ pork buns), prawn dumplings, lo mai gai (sticky rice wrapped in lotus leaf) and plenty of jasmine tea. Even better was when my uncle would sweet talk the waiters by speaking in fluent Cantonese, which almost always guaranteed us a slightly higher level of service and an ample variety of dishes.

It was a gentle prompt that we were not alone and that were no longer the 'other' in the room.
Amidst all of this was a small, but powerful interaction, that took place between Melissa and Brendan. While discussing his choice to cook wontons, Brendan referenced his Chinese-Mauritian background, saying that this dish meant a lot to him because he had learned to make it with his grandmother from a young age.

Melissa, who is of Chinese-Singaporean heritage, immediately empathised, demonstrating that this was a dish that was just as important and close to her heart as it was to Brendan's. That didn't go unnoticed by Brendan, who later remarked: "It's really nice to have that connection with Melissa. She understands that it was such a special time in my life."

For myself, and so many other Southeast Asians watching, it was a gentle prompt that we were not alone and that we were no longer the 'other' in the room.

Next came the Instant Noodles Immunity Challenge, which asked contestants to "pimp up" an Asian classic, and was, as writer Benjamin Law summed up: "One of the most satisfying episodes of Australian TV". It not only celebrated one of Asia's most well-known comfort foods, but featured Poh and Jess — two Southeast Asian women — crafting outstanding meals, steeped in the memories of their upbringings. From Poh's nasi lemak with otak-otak, which she described as "totally my childhood on a plate", to Jess' Thai red duck curry with roti canai, which was inspired by her parents' restaurant and watching her dad cook.

Just under a week later came the Memories Mystery Box Challenge, which, in my opinion, remains one of the best and most impactful episodes of MasterChef Australia to date. From Poh's story about her dad being a dreamer to Brendan's admiration for his grandma, Reynold's complicated feelings about his family's restaurant and Khanh's respect for his parents and the struggles they had to endure to get to Australia — each of these stories struck a chord with me, because I could see so much of myself in them.

The tears the contestants shed during the challenge projected an all-too-familiar story of pain, struggle and the questioning of one's identity. I have never felt more seen, nor more proud of my culture, than when I watched this episode. I mean, Khanh was cooking congee, which was yet another nostalgic callback to my childhood, with my dad serving huge, comforting portions whenever someone was feeling unwell.
Another groundbreaking first hit the MasterChef Australia kitchen that day — five Asian-Australians were selected as having cooked the top dishes. This recognition of excellence, which had long been withheld from Asian chefs, was finally being rewarded to those who deserved it most. As Melissa described in an Instagram post capturing the moment, "I could never conceive of witnessing a moment like this on prime time television in my lifetime. To every person who never felt seen, this is for you, may it give you hope. To every person who is yet to feel seen, you are valued and your moment is on its way. We rise together."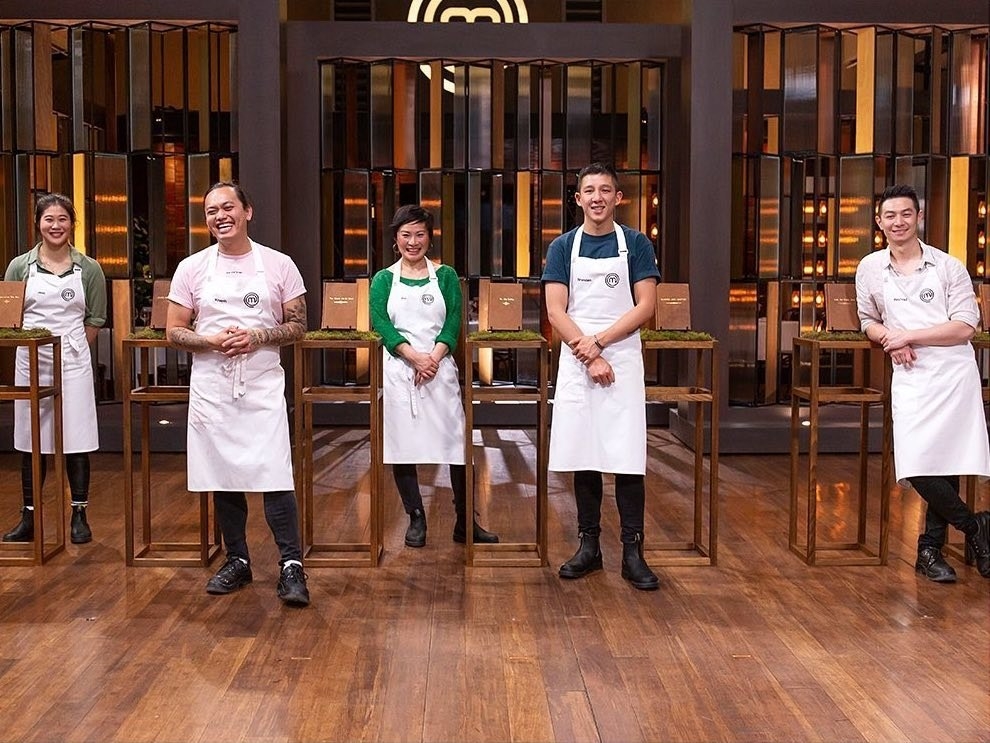 BUT THIS SEASON was not without some serious faults. It began with microaggressions: Like during the Sushi Train Immunity Challenge, when Amina was nervous that the judges, bar Melissa, wouldn't understand her Korean rice ball dish (Josh ultimately likened it to "last night's greasy fried rice"). Or when Poh decided against using durian during a Mystery Box Challenge — which, by definition, encourages the contestants to be creative and push the envelope — because she knew that Jock and Andy wouldn't "get it".

Then, during the No Recipe Pressure Test, the guest judge was revealed to be Benjamin Cooper, from Chin Chin. Benjamin — who is white — was introduced as a "Thai food master". While I don't doubt his talents or expertise, this was a wasted opportunity to instead highlight the talents of a Southeast Asian chef. As viewers also pointed out, Chin Chin had allegedly been underpaying staff — which was something that another former MasterChef Australia judge, George Calombaris, was found guilty of.

Whether intentional or not, this episode only further emphasised some deeply racist behaviours in the food industry — whereby overpriced, Asian-inspired restaurants owned by white people are often elevated above locally-run, affordable joints, run by people of colour.

To add further insult to injury, the contestants that struggled the most during this challenge were Asian-Australian. With no recipe being provided, they had to not only rely on the taste of Benjamin's "Jungle Curry", but their own knowledge of Thai cooking and flavours. But because they were making a white man's version of a Southeast Asian curry, their insights — which would normally be an advantage — were a major hindrance. As one Twitter user put it: "It felt really off to see a white guy preach to Asian contestants about how to make a curry." Ultimately, Poh and Sarah Tiong landed in the bottom two, with Sarah being sent home.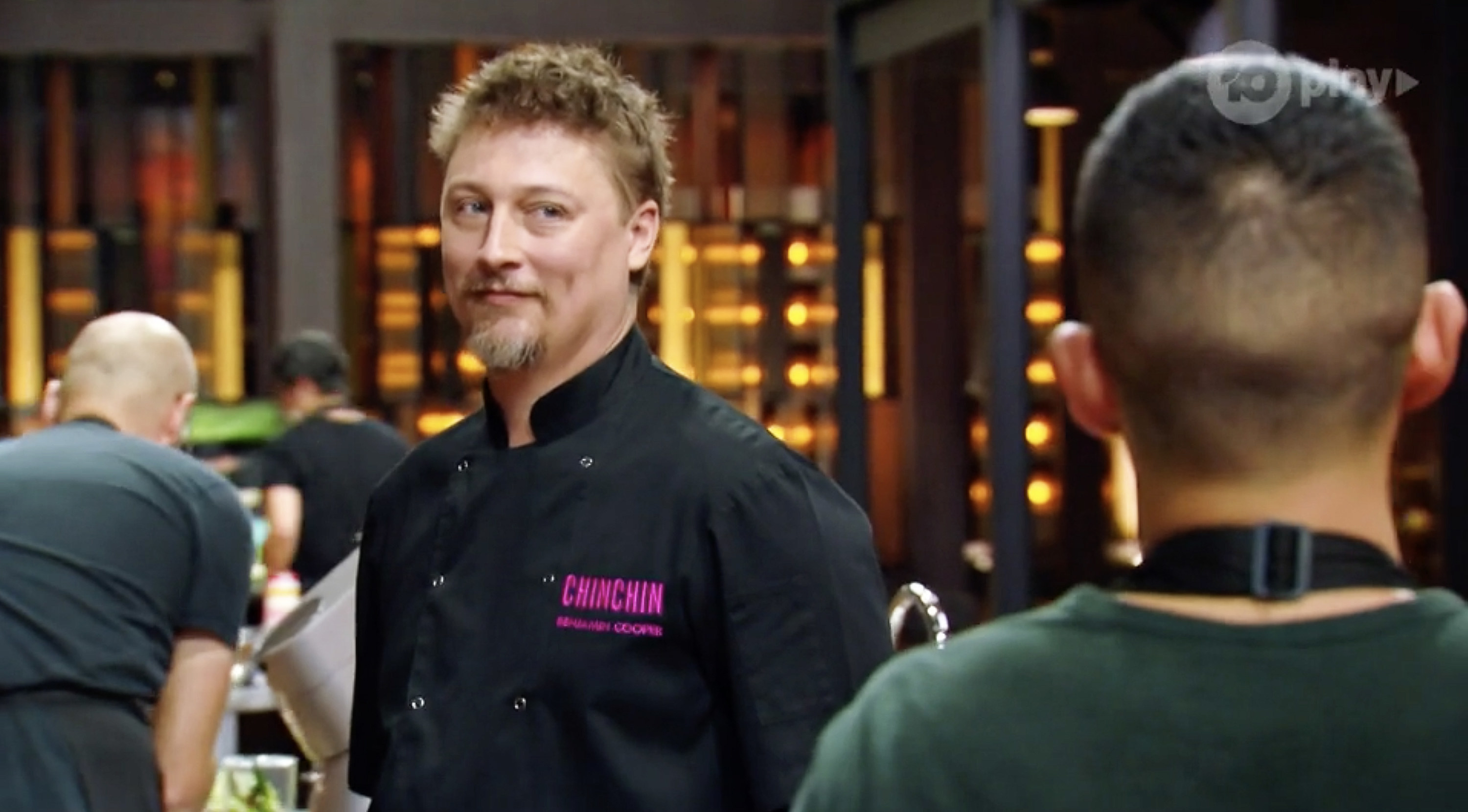 Problems next arose during the Street Food And Fine Dining Elimination Challenge, with the contestants being asked to serve Indian, Mexican, Chinese and Lebanese-inspired street food.

In retrospect, I knew something bad was going to happen as soon as I saw the Indian street food stall, because none of these contestants, nor the judges, had a solid background or understanding of Indian food. This was confirmed when Laura and Emelia, who claimed to be "experts" in Indian cooking after a two-week holiday, proceeded to butcher the names of every dish they were preparing.
I had come to idolise this
season of MasterChef Australia and, perhaps naively, put it in a pedestal.
This was yet another reminder of the failings of MasterChef Australia. While progress had been made this season, that was in an entirely Southeast Asian context. Where were the Indian chefs from seasons gone by?

Flash forward to the second round of this elimination, where the remaining contestants were tasked with preparing a "fine dining dish" from a select range of countries. While Reynold, Emelia and Laura all gravitated towards French cooking, Khanh opted to play to his strengths and elevate gà kho gung — a traditional Vietnamese dish made of chicken, cooked in a fish sauce caramel.

What followed was a number of problematic comments from the judging panel. It began with Jock, who noted that unlike French food, "many Asian cuisines don't automatically lend themselves to a fine dining dish". This was followed by guest judge Charlie Carrington, who said that while elevating Vietnamese cuisine into fine dining would be "tough", Khanh was lucky because "there's a lot of French influence" in Vietnamese culture.

These tone-deaf statements not only highlighted how painfully Eurocentric the food industry is, but also reinforced the mindset that non-European dishes can only enter the spectrum of "fine dining" once they have been gentrified by white chefs.

As former MasterChef Australia contestant Adam Liaw pointed out, Asian cuisine is filled with fine dining experiences, but like many other non-white cuisines, they are constantly ignored by the Eurocentric conceptualisation of rating systems like Michelin Stars and World's 50 Best. That's not to say they don't exist in these spaces — Japan alone has 29 restaurants with three Michelin stars. But in comparison, China only received its first three-Michelin star rating in 2008. Other countries, like Vietnam, Thailand and India, haven't yet made the cut — despite the years of practice and refinement that have gone into their food.

Like many other viewers, I had come to idolise this season of MasterChef Australia and, perhaps naively, put it on a pedestal. It became a form of escapism, where one could express their culture without fear of shame or negativity. But this run of problematic behaviour was a harsh reminder of the systemic racism faced by POC not only in the food industry, but in the world as a whole.
"WAS IT ALL for show?"

As much as I wanted to move past these instances of racism, which had undoubtedly cast a shadow over the higher points of the season, I kept coming back to this question while watching MasterChef Australia.

It wasn't until the Rubik's Cube Mystery Box, where Poh championed her Malaysian heritage and discussed how food helped reconnect her to her culture, that I was reminded of why this particular season was so important to me in the first place — because of the connections I had been building with my dad.

Despite everything that had happened, those moments that I had shared with him were real. The delight he had expressed at seeing his childhood dishes on an Australian TV show was real. And our relationship, which had strengthened over the course of the season, was 100% real.

Nothing can take that experience away from us, which has led me to the realisation that MasterChef Australia cannot bear the brunt of change in a single season. To do so would only be scratching the surface of all the internalised hate, shame and isolation that minorities have been experiencing for decades.

To not enact further change would be a grave disservice to the minorities who have helped to make the show the success that it is today.
Change doesn't happen overnight, nor does it magically appear over a couple of months. It takes lifelong commitment and dedication — and while MasterChef Australia showed us the importance of diversity on Australian TV, it's also important to acknowledge that they screwed up. But instead of giving up on the show, or boycotting it in an era where cancel culture is rife, let's allow this to be a progress point for them to build on for future seasons.

To not enact further change would be a grave disservice to the minorities who have helped to make the show the success that it is today. So, to MasterChef Australia, I ask you to commit to better-educated judges, a more diverse array of contestants and guest judges who truly represent the flavours and history of their chosen cuisine. That is the bare minimum, but we all know this show can do and be so much better.

In the meantime, I'll continue opening up to aspects of my culture through cooking with my parents. And maybe one day, I'll nail the perfect cup of masala chai to serve to them while watching an episode of MasterChef Australia, together as a family.