While many of us are trying to stay productive during self-isolation, this Brisbane dad has topped all of us by building a giant, laughing kookaburra in his own backyard.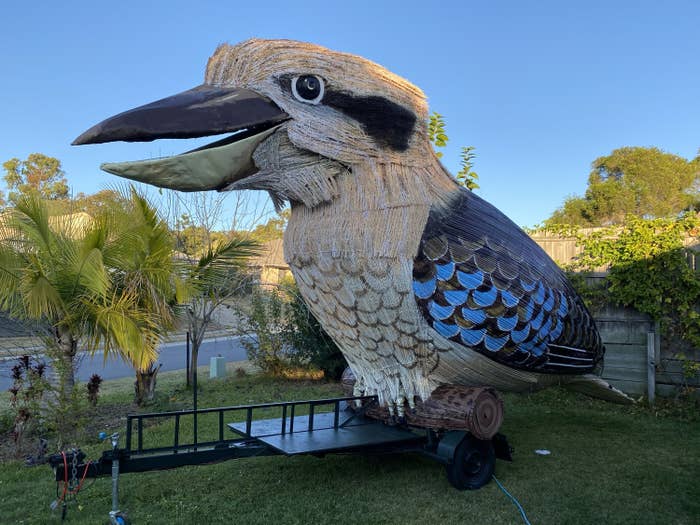 The kookaburra — which measures a whopping 8.5 metres from beak to tail and stands at 4.5 metres tall — was built by Dr Farvardin Daliri for the Townsville Cultural Festival in Queensland.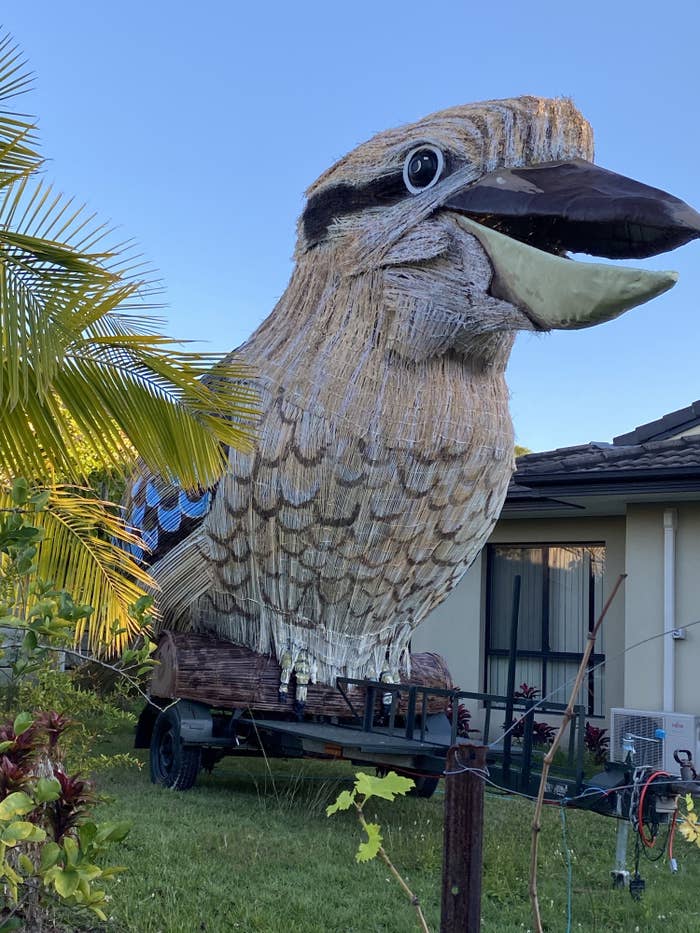 Dr Daliri — who established the festival 26 years ago — initially chose to construct the native bird because of its unique, quirky features and the fact that it is known to all Australians.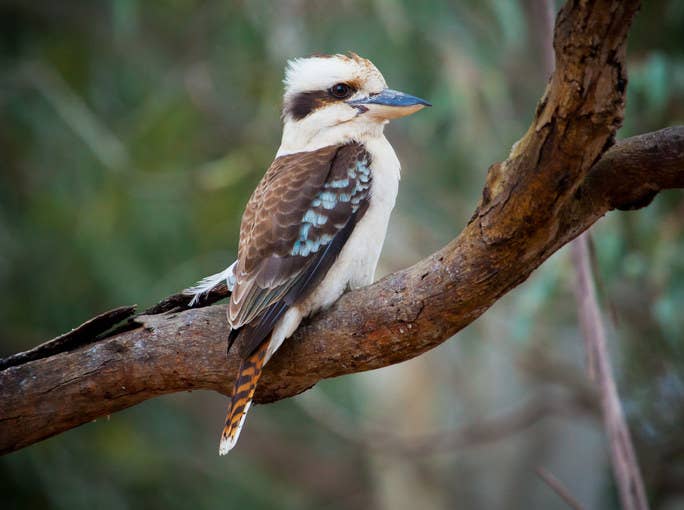 But with the devastation of the Australian bushfires earlier on in the year, as well as the coronavirus, the kookaburra took on a new symbolic meaning for Dr Daliri that he hopes to share once it's completed.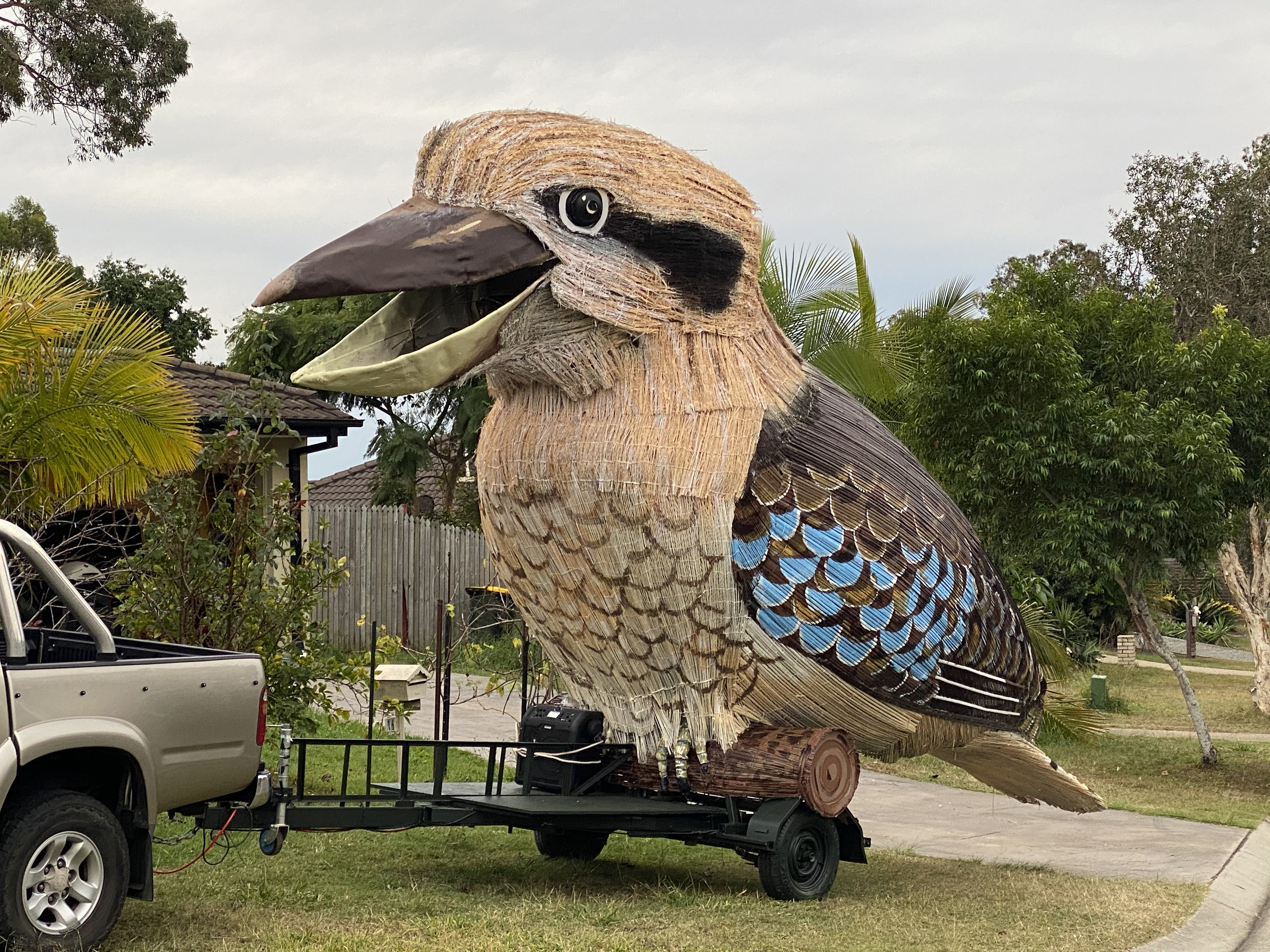 If you're wondering just how Dr Daliri constructed this incredible structure, he started working on it in February and used hundreds of steel round bars that were then melded and interlocked together, creating the shape of a kookaburra.
He then took it out for a test drive once it was ready and recorded a short snippet to share with his colleagues. This video was then posted to Twitter by his daughter, Rafaan, which has already resulted in over a million views.
According to Dr Daliri, he's elated at the positive response of the video and is glad that people are enjoying his sculptures.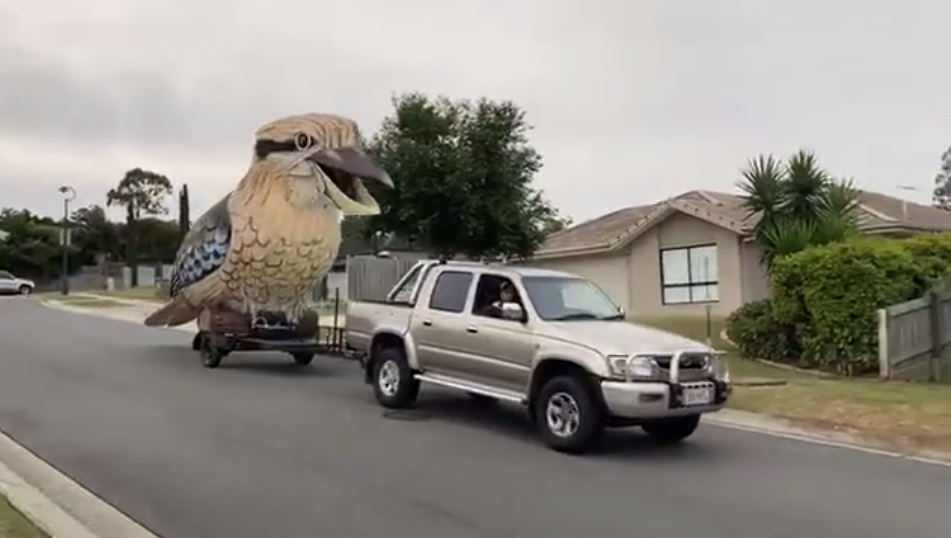 And his next plan of attack is to do a road carnival — instead of the usual Townsville Cultural Festival, which has been put on hold due to social-distancing requirements — to cheer people up.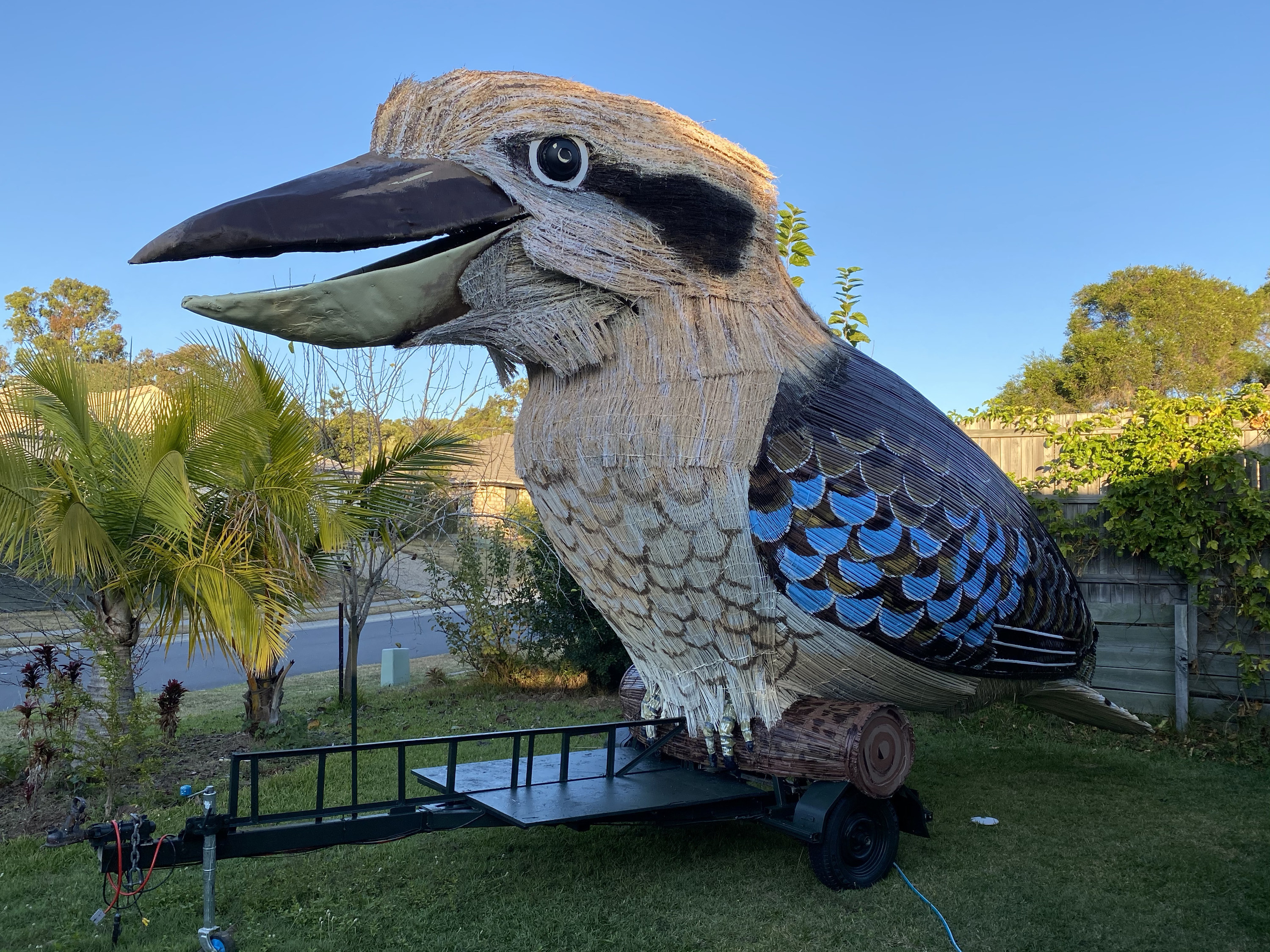 If you're interested in seeing more of Dr Daliri's work (he's made other big monuments, like a koala for example), you can click here.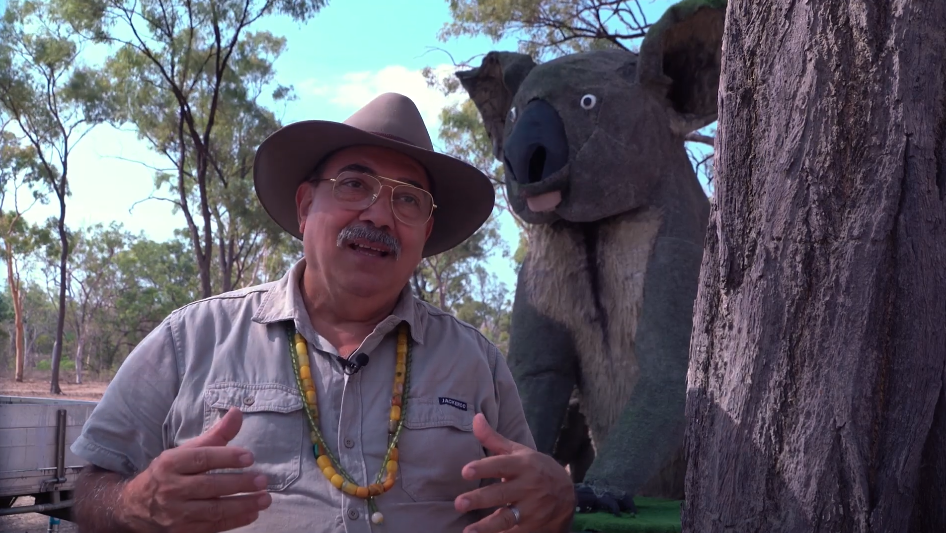 Shoutout to Aussies like this who are making us smile, despite everything else that's going on. 💖