So, It Turns Out That Several Scenes Of "Bluey" — Including One Showing A Horse Pooping — Have Been Removed For American Audiences
Kids do active shooter drills in the USA, but a scene of a horse pooping is too much for them? Make it make sense.
If you haven't heard of Bluey, let me be the first to introduce you to this wonderfully wholesome Australian children's show.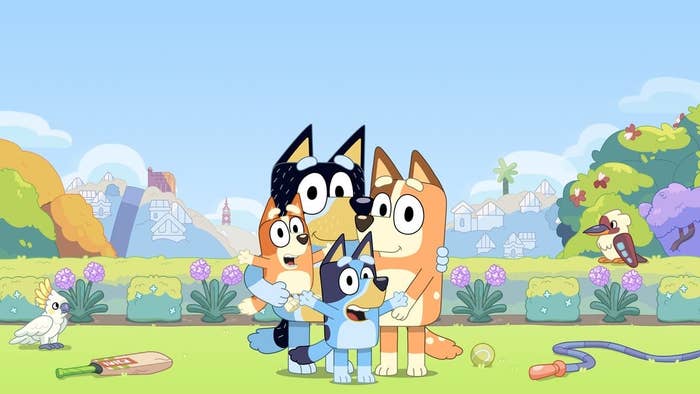 Created in 2018 by Joe Brumm, Bluey follows the adventures of a six-year-old Blue Heeler puppy and her family. Other characters featured represent different dog breeds, but the show's overarching focus is on family, growing up and Australian culture.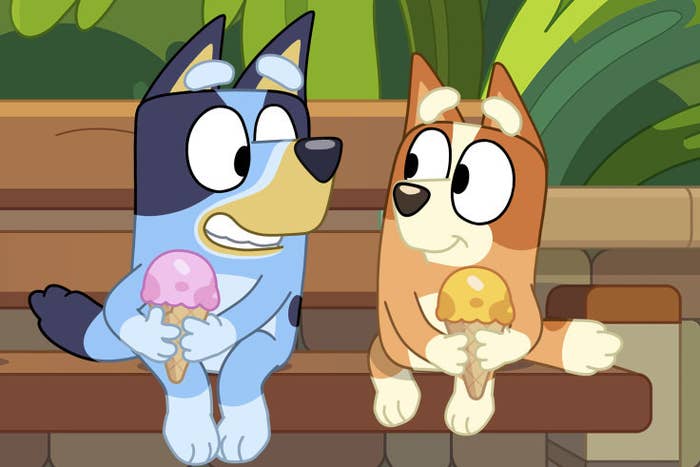 Since its debut, the show has received critical acclaim and gathered both local and international love, with viewers praising the children's show for its inclusion of a positive father figure, a modern everyday family and its themes of imagination and play.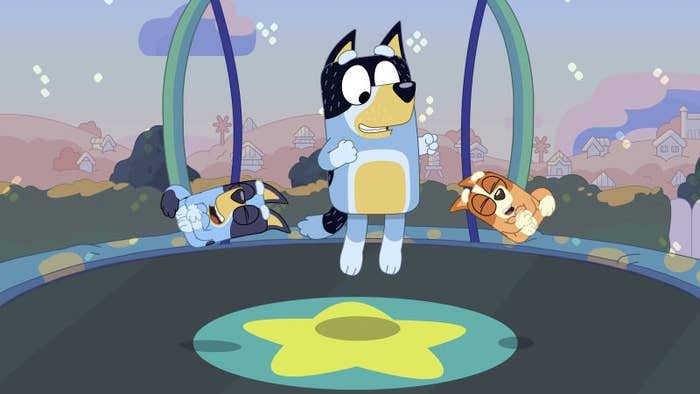 With such a huge following overseas, it's no surprise that Bluey has made headlines for influencing American kids, resulting in them picking up on Australian slang and accents.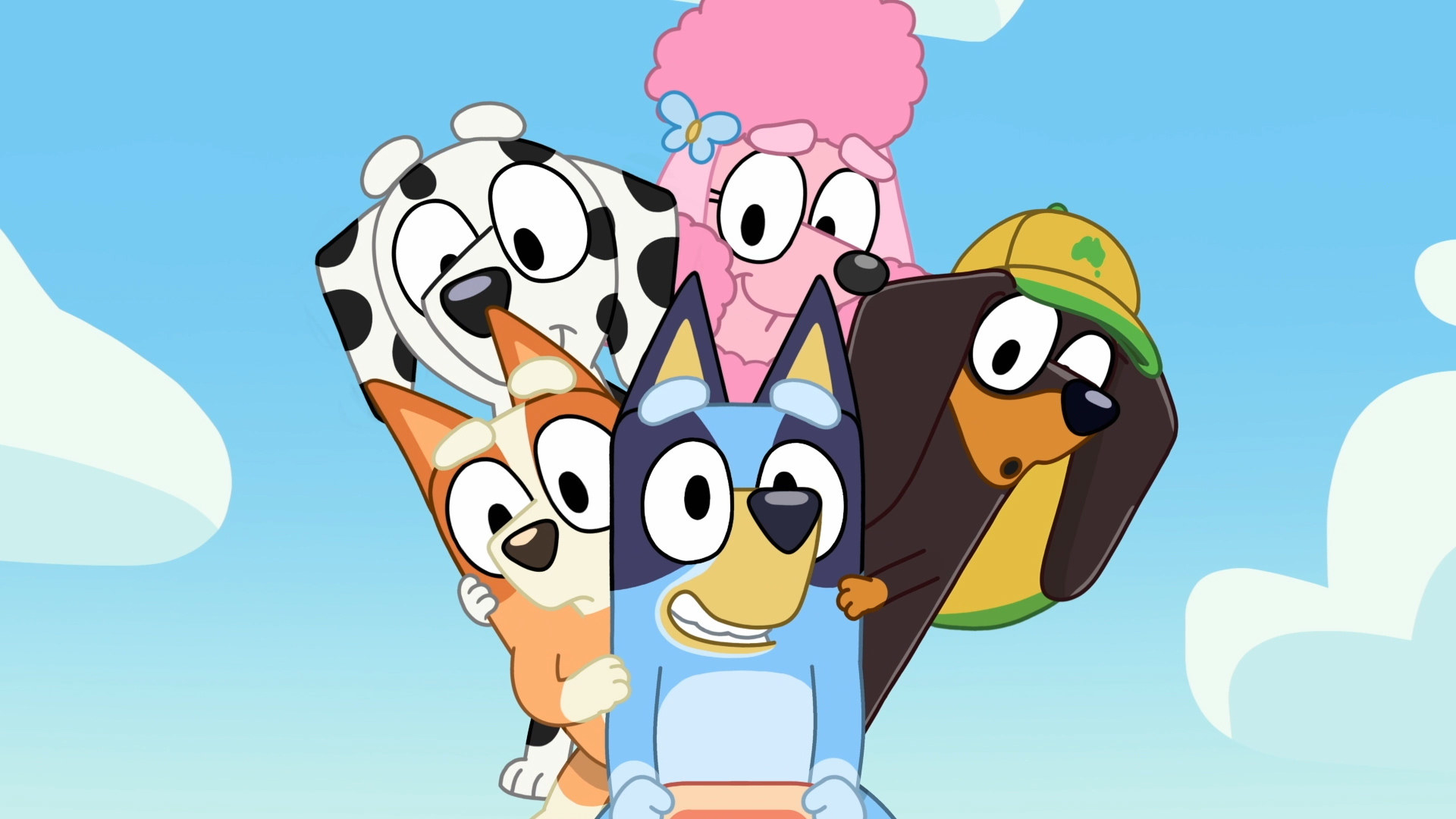 But something that has bewildered Australian audiences is the fact that certain scenes from Bluey episodes have been edited out for censorship reasons in the USA.
One in particular that's doing the rounds on the internet is from Season 1 Episode 20, where Bluey and her friend Indy are at the local markets.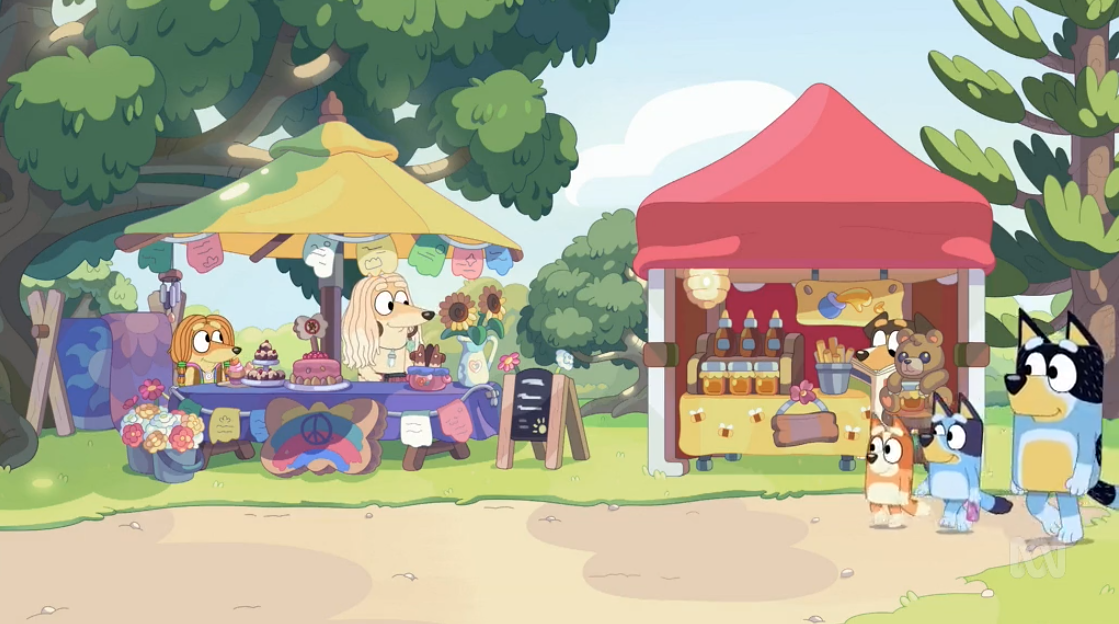 That's because in the Australian version, there's an extra scene that has been cut out for American audiences.
This is then followed by Bluey and Indy running away and screaming, before they burst into laughter. And yep, that's it — just an animal doing nature's business, which is something that I'm sure kids have seen before.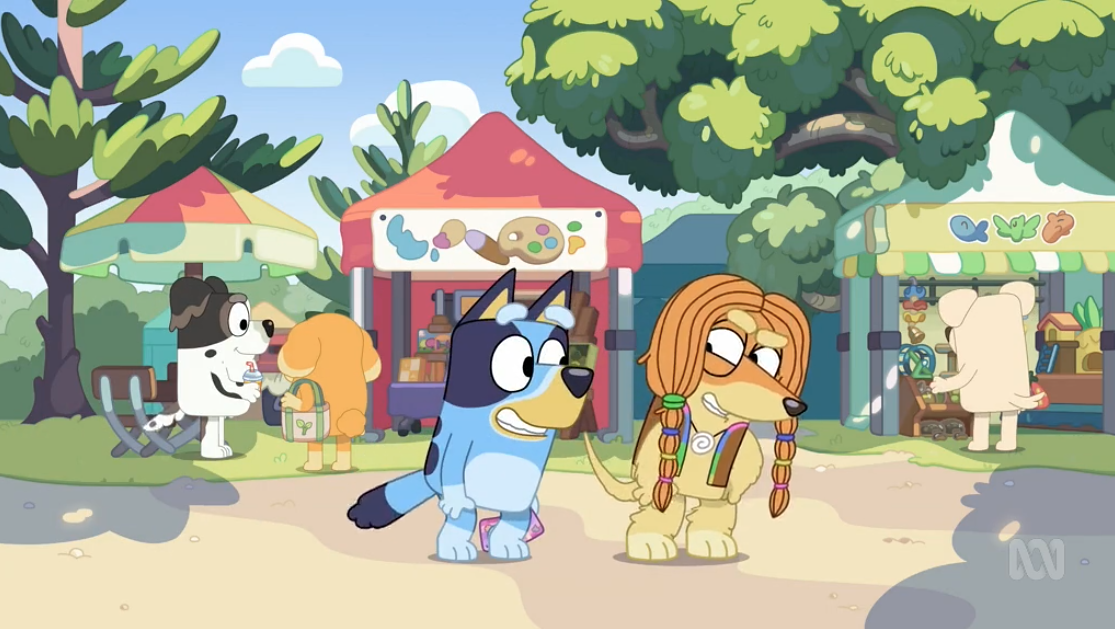 As it turns out, that's not the only instance of something being censored or edited in the American version of Bluey. Other scenes that have been changed include Bandit sneezing when he eats sauerkraut instead of burping (Season 1 Episode 46), Bingo asking Bandit how do babies get in the mother's belly (Season 1 Episode 51) and, the worst offence of them all, altering the word "capsicum" to "pepper" (Season 1 Episode 20).
Maybe it's because I'm Australian, but all of these seem pretty tame to me. Also, come on America — we had to grow up with a bunch of your TV shows and none of the dialogue ever got altered to Australian English. We had to deal with it.
In response to finding out about the edited episodes, Australians are laughing their asses off and are bewildered that these scenes would be considered "controversial" by US audiences.
There's even been a push to Americanise Bluey, which is something that shouldn't ever happen — because it's an Australian show.

Personally, my favourite thing about watching shows from other countries is so that I can learn more about their culture. But what are your thoughts on the Bluey censorship in the US?