1.
This cute little design from Rappler when SCOTUS ruled in favor of marriage equality.
2.
These front pages of leading local newspapers featuring the most recent Metro Manila Pride March.
3.
This photo from the first Pride March in the Philippines, which was also the first Pride March in Asia 20 years ago.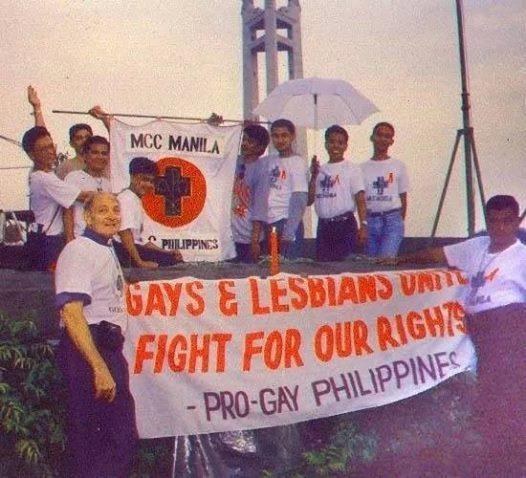 4.
These Filipinos who don't identify as LGBT themselves, but have joined the fight for universal human rights.
5.
This billboard of a gay couple holding hands that was censored, but was restored by Filipino artists who wanted to #PaintTheirHandsBack.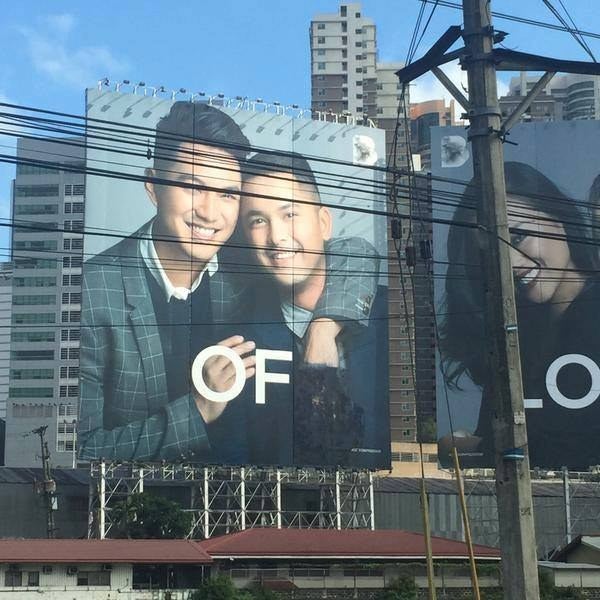 6.
This gals who love God and each other because, hey, it's possible.
7.
This dog who loves love.
8.
And also this cat loves love.
10.
This little tyke who loves all his human brothers and sisters and non-gender conforming humans.
11.
This man who's proud of his heritage as well as his sexuality.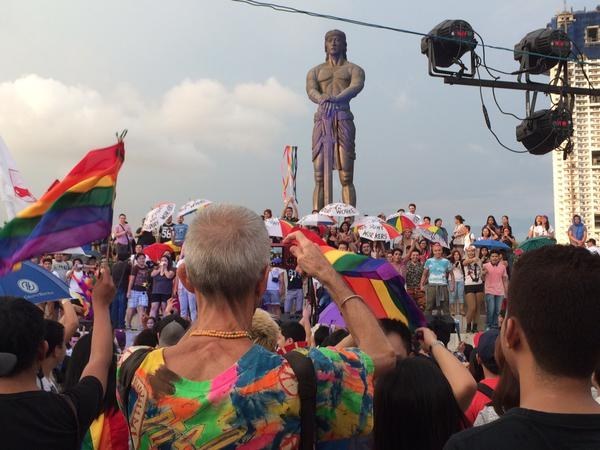 12.
This family that's ecstatic to be together.
13.
These lovebirds who were shot by Cupid's arrows.
14.
This epic scene at Manila Pride that's basically a lip-sync stadium.
15.
These peeps at Manila Pride who are serving serious #squadgoals.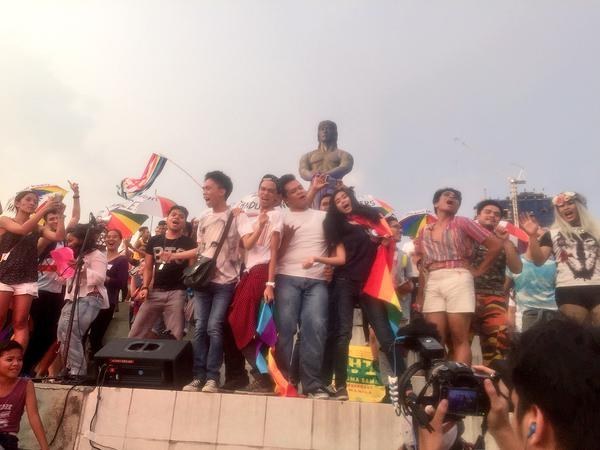 16.
And this fairy at Pride getting that fairy life on track.
And you shouldn't have a problem with that.
17.
This chalkboard at a coffee shop listing all the necessary things in life.
18.
This shirt!! *searches for it on Etsy*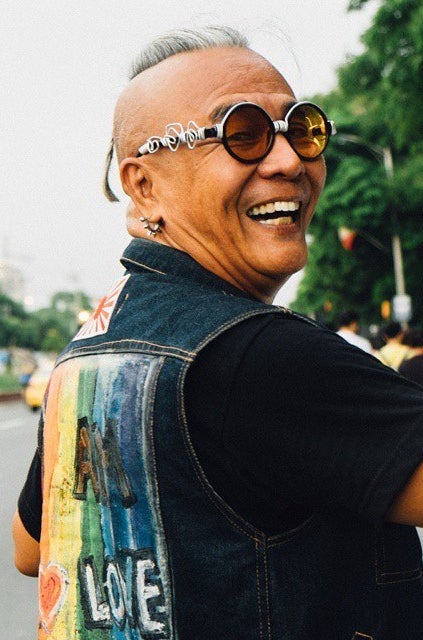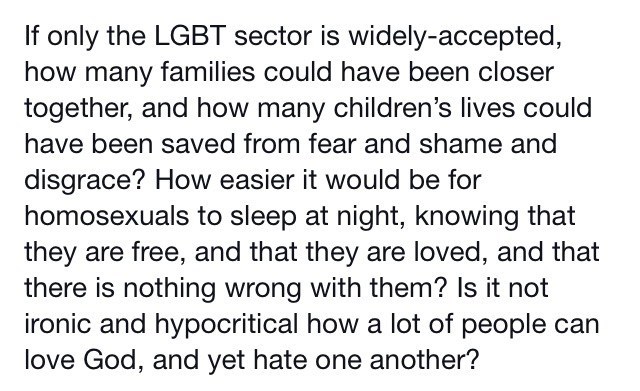 22.
And these ladies in love.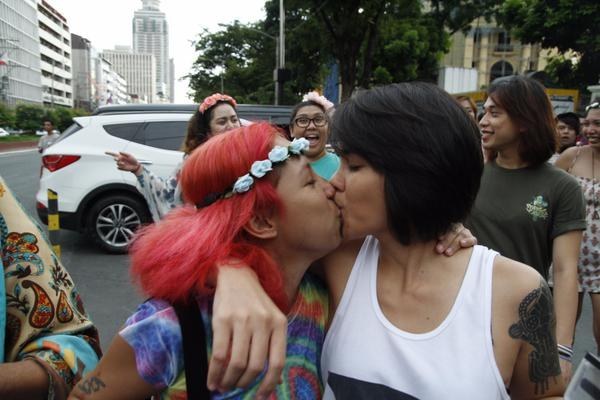 23.
This couple getting their life.
24.
And if these photos aren't enough to make you smile, just hang in there.