1.
That scene in Anak where Josie finally had an outburst about her struggles being both an OFW and a mother to her ungrateful children.
2.
When Sarah just had to talk back to her patient for treating her like shit in Caregiver.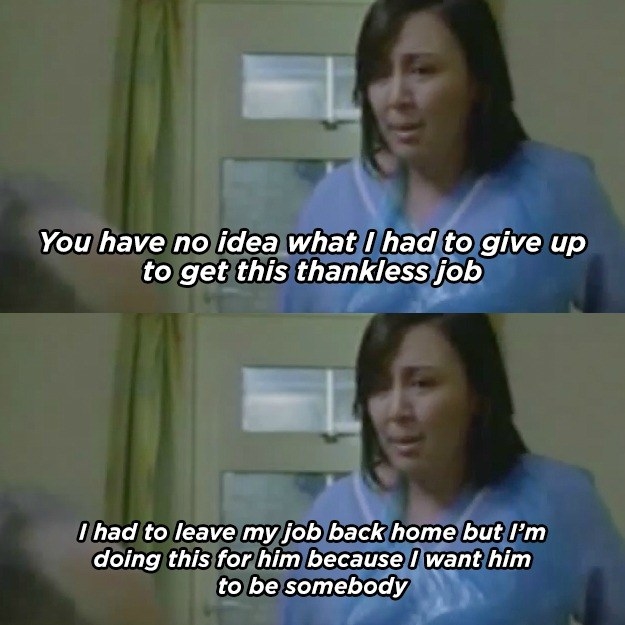 3.
When Bobbie recollects the situations which led her to believe her parents liked her the least of all siblings in Four Sisters and a Wedding.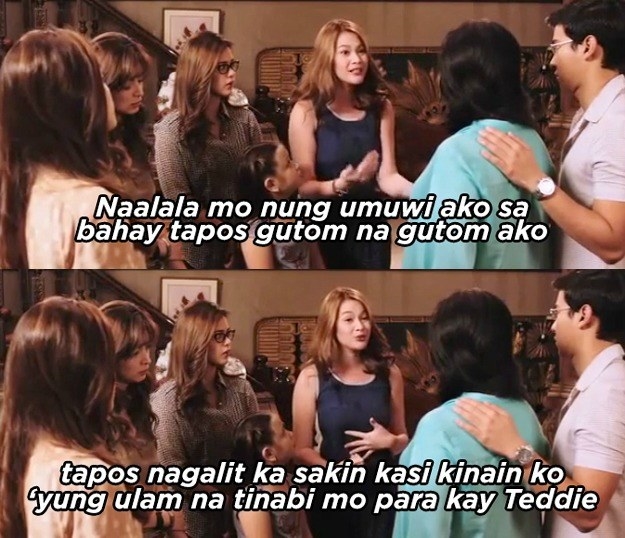 4.
The scene in Magnifico when the titular character died and his dad had to shorten the coffin which the former originally made for his grandma so that Magnifico could use it instead.
5.
When Antonio Luna was made to think he was merely attending an official meeting but ended up literally backstabbed by his own men in Heneral Luna.
6.
And this scene from the same movie which eerily resembles Spoliarium, an internationally-acclaimed painting by none other than Antonio Luna's brother, Juan Luna.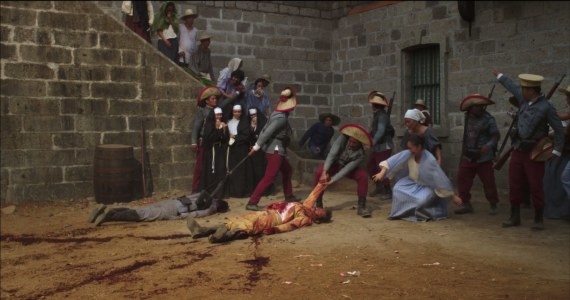 7.
When Coring, a gay beautician, gave a simple answer when asked if he's ashamed of his sexuality in Ang Tatay Kong Nanay.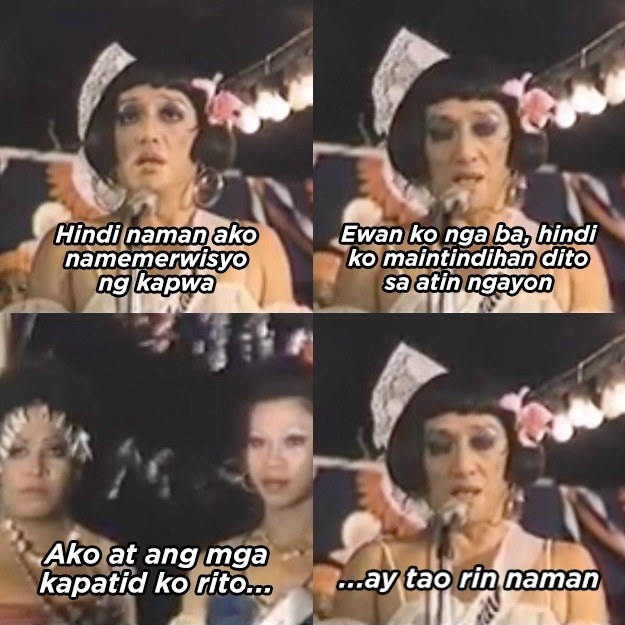 8.
When Noel made Shirley realize that all kinds of love—even those between two gay men—can be so good and intense and therefore should be accepted in In My Life.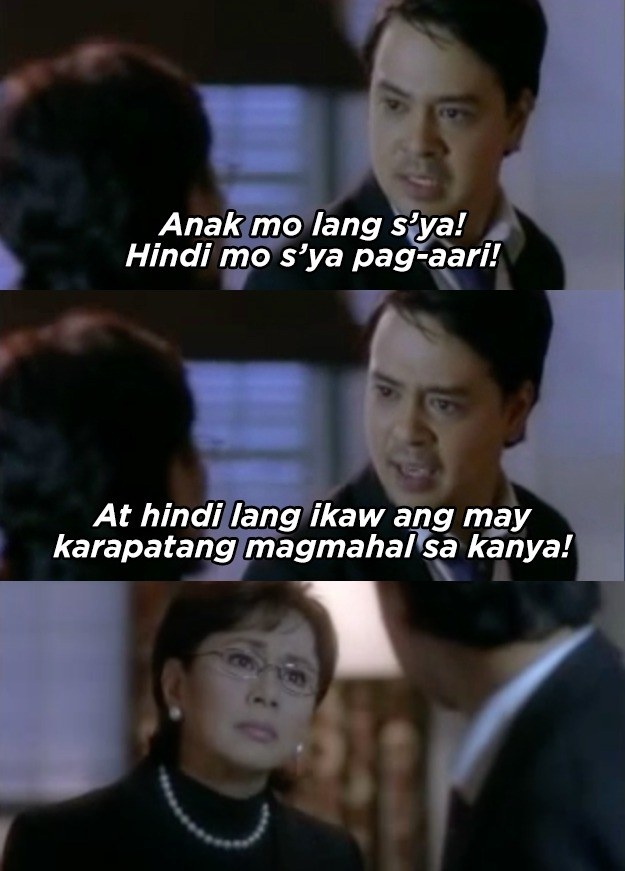 9.
When Basha saw Popoy and Tricia together and couldn't do anything about it but to cry to her mom in One More Chance.

10.
When Mace desperately begs the universe to stop the hurt she feels from her recent breakup in That Thing Called Tadhana.
11.
When Bujoy, after learning her best friend Ned is now in a relationship, finally confessed her bottled up feelings for him in Labs Kita... Okey Ka Lang?
12.
Every single damn scene in Tanging Yaman where the Alzheimer's becomes more and more apparent on Lola Loleng.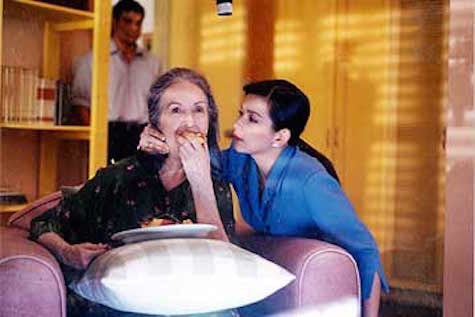 13.
When Estella was forced to separate from her children and leave them to her abusive husband and her mother-in-law who looks down on her for being illiterate in Abakada... Ina.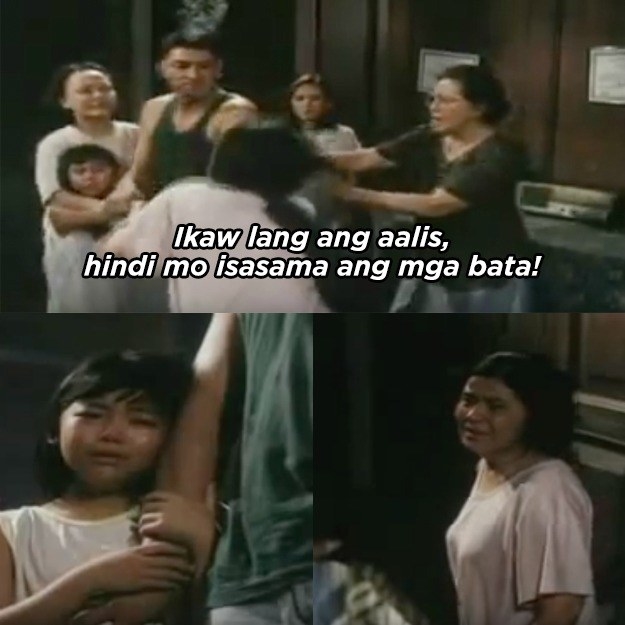 14.
This confrontation scene in Dubai where Andrew proves his unconditional love for his brother Raffy despite the fact that they fell in love with the same woman.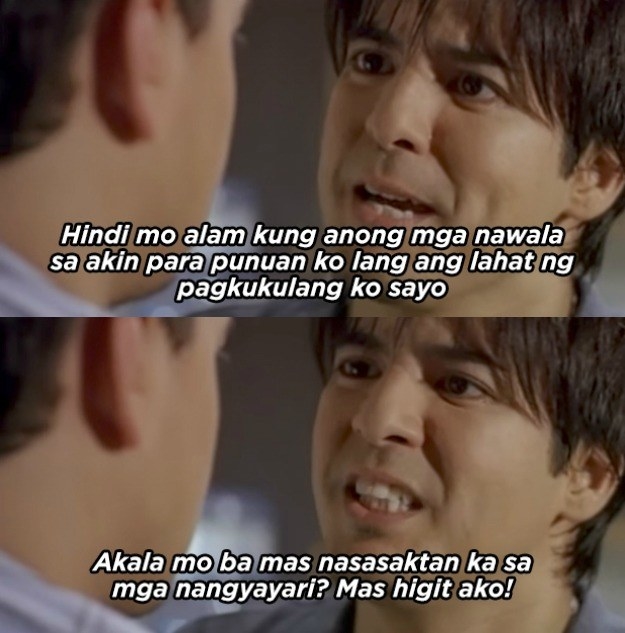 15.
When, in Madrasta, Mariel decided not to take any shit from her husband anymore after having had enough of him constantly ignoring her struggles of being a stepmom.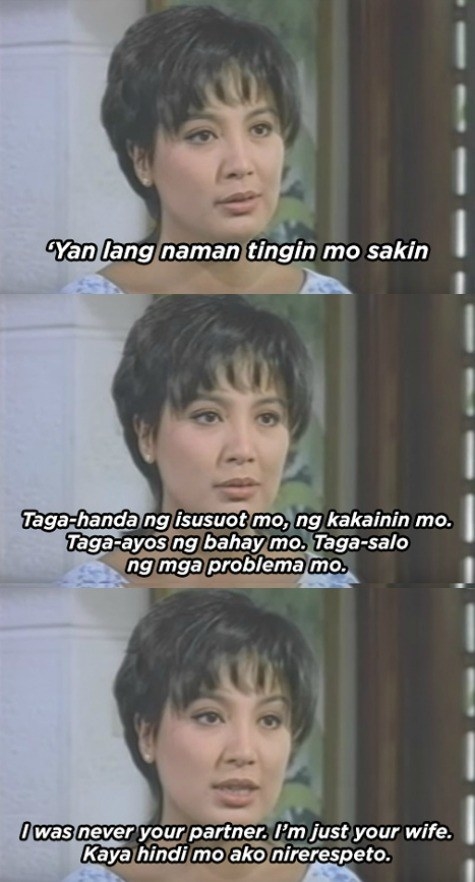 16.
This scene in Dekada '70 where Amanda still chose to go against Martial Law despite the things the fight did to her family, especially her sons.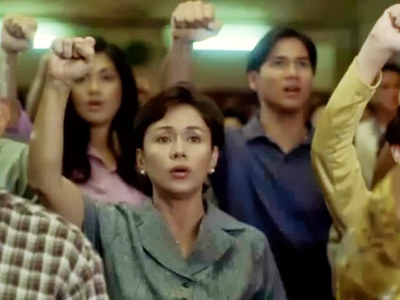 17.
When Sarah's father died in a mining accident in Princess Sarah and she realized life will never be the same anymore.
18.
When Gary, who came back from the dead through his daughter's wish, realized it's time to go back and leave his family just when he's starting to grow fond of them in Wansapanataym.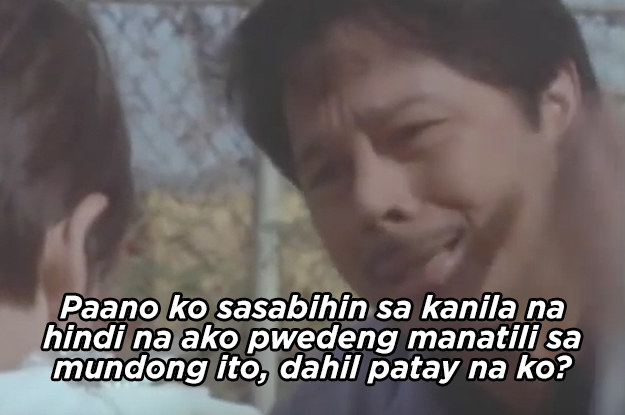 19.
And finally, in Kokey, when the adorable extraterrestrial creature had to go back to his home planet after building a strong friendship with Bong and Anna on Earth.