Ever wondered what life would be like if you had a hair care routine that was specifically formulated with your hair type in mind? How easy it would be to simply shampoo and condition your hair in the morning, without having to wonder if these formulas would either wreak havoc on or help your hair? Well, that dream can be a reality now that Function of Beauty is offering 20% off your custom hair care order when you use promo code BUZZFEED20.
If you're unfamiliar with Function of Beauty, here's the lowdown on what the brand stands by. Their team understands that there are roughly about 8 billion people in the world, with different lifestyles, diets, and routines. With everyone being so different, Function of Beauty's mission is to say goodbye to standard hair care formulas that don't really live up to every single person's hair goal needs.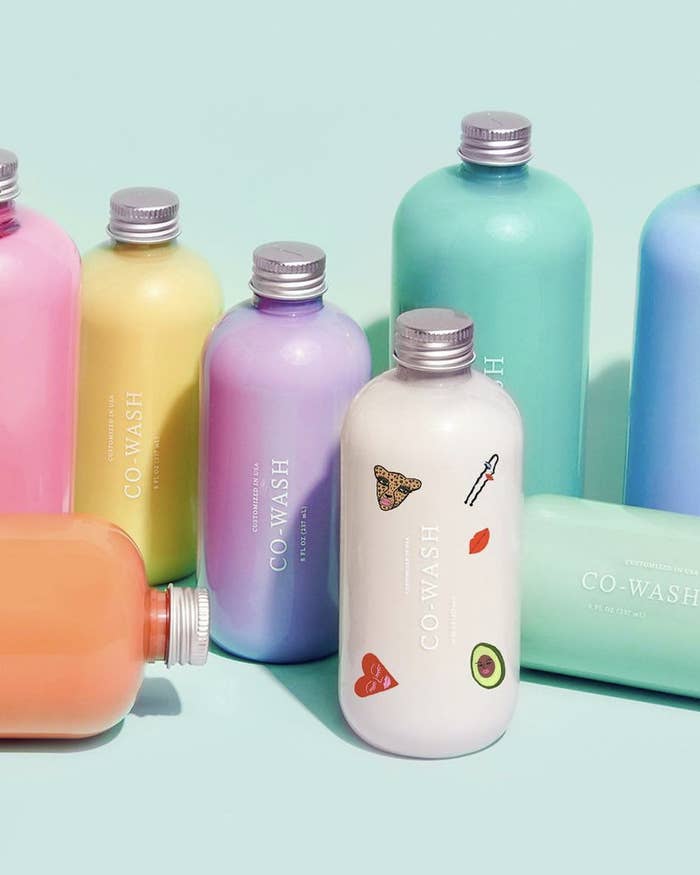 Instead, Function of Beauty creates products full of ingredients that cater to your specific hair type, scalp type, and even hair goals (like finally banishing those split-ends, or defining your curls that are currently hiding behind frizz).
So, how do they do it? Before hitting add to cart on Function of Beauty's shampoo, conditioner, leave-in mask, or hair serum, you'll first have to take a hair quiz to determine your perfect formula, designed just for you.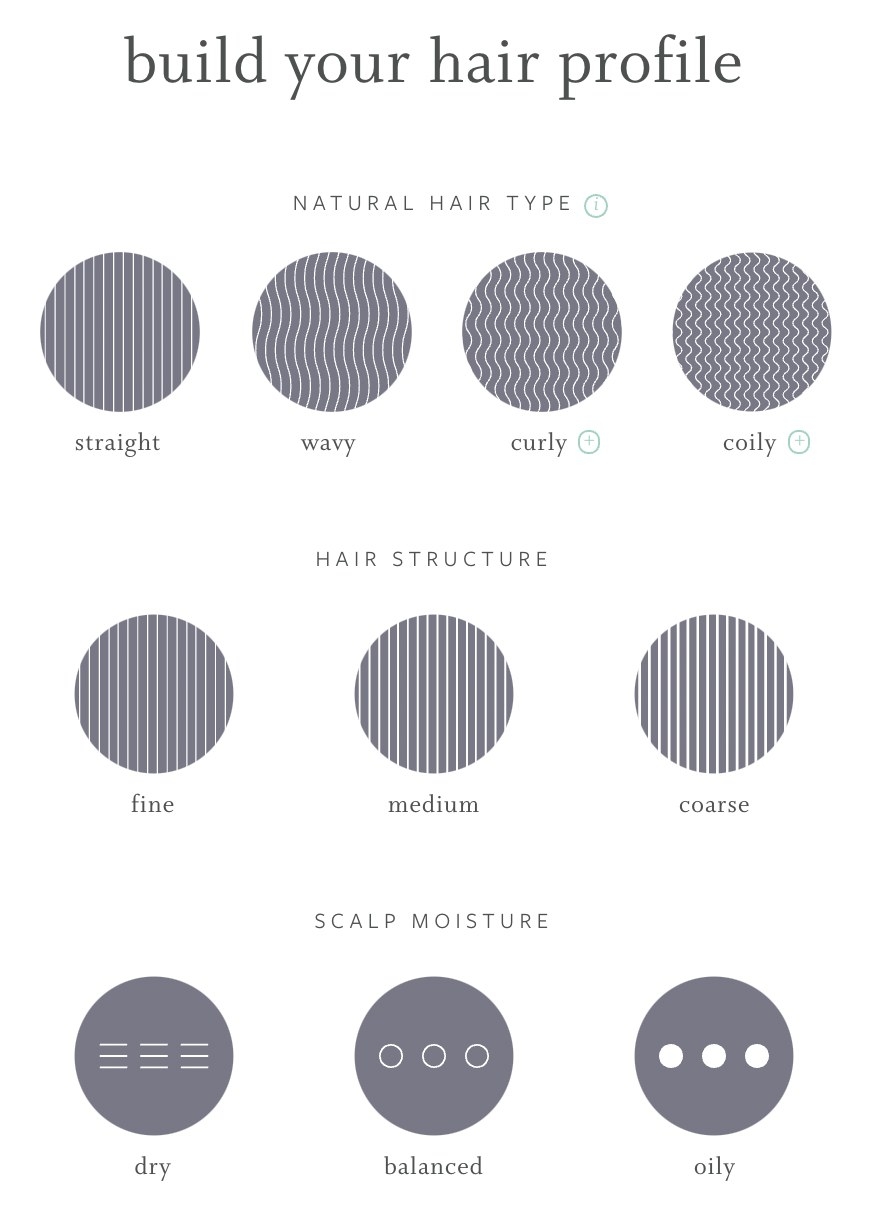 But, that's not all folks. You can even choose the FRAGRANCE...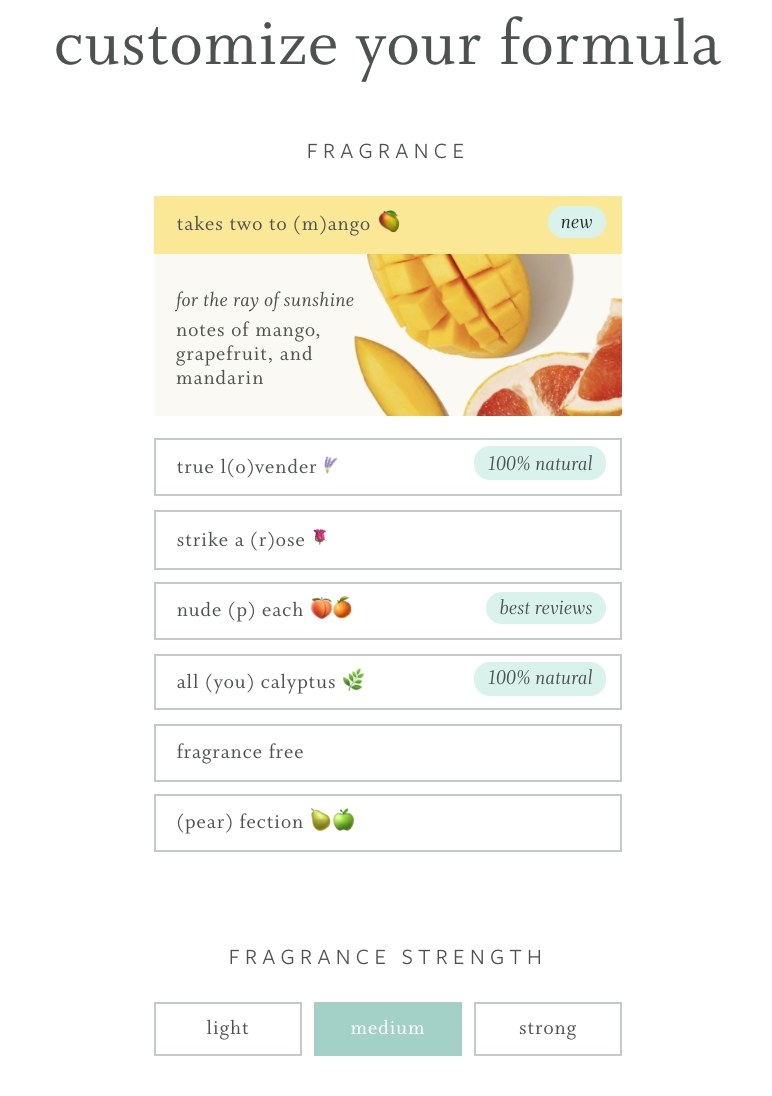 ...and COLOR of your formula!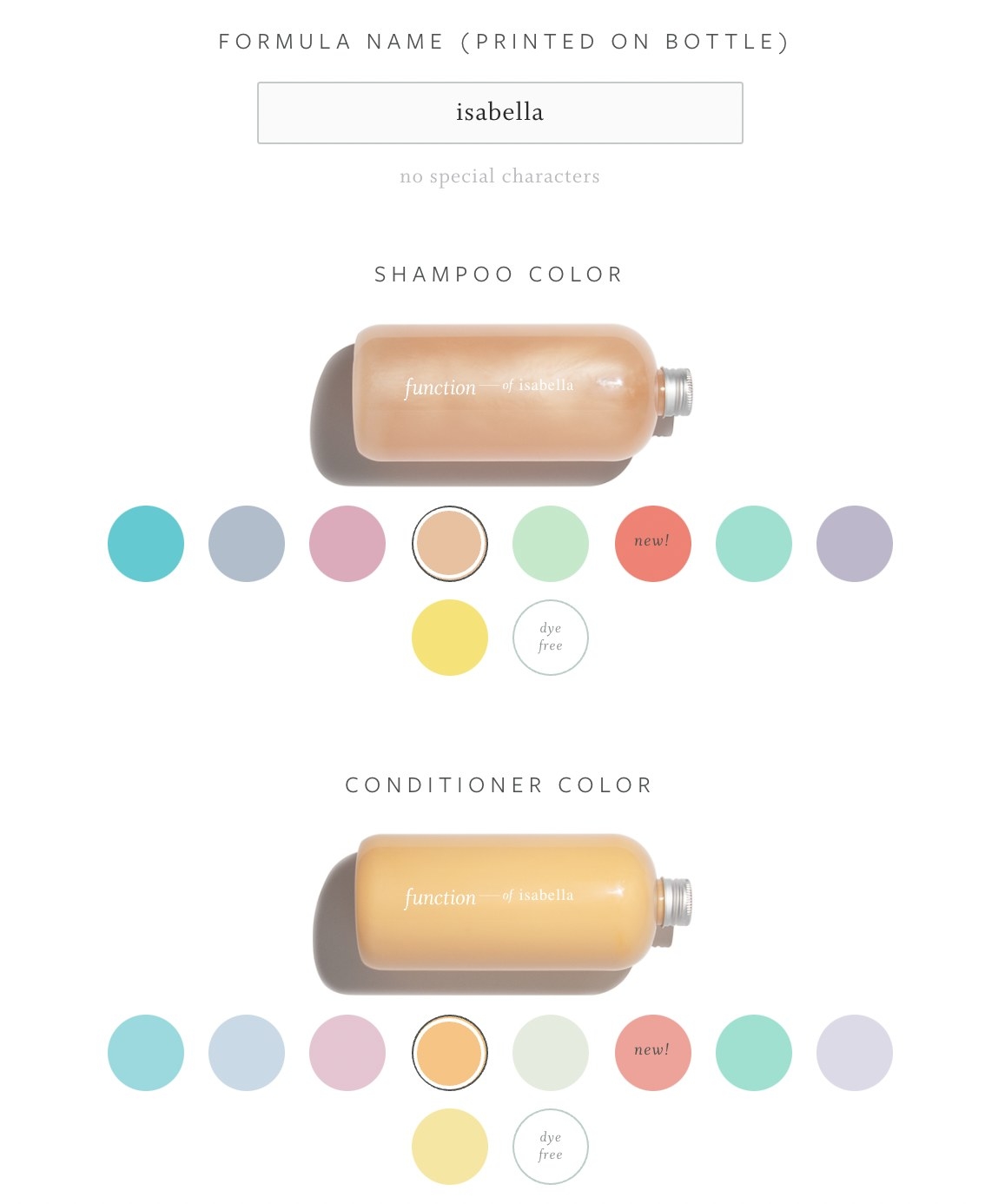 TL;DR: This is a great way to customize a routine that works for *you* and your beautiful mane! If one-step, "one-fits-all" brands just aren't cutting it, this could be what your locks are craving.
So, what are you waiting for? Enjoy your Function of Beauty custom hair care order for 20% off with promo code BUZZFEED20.