For those of you who don't know, it's one of the most popular winter coats on Amazon, with an average rating of 4.5 stars and over 16,500 reviews.
So when I had the chance to try it for myself and see what the fuss was about, I obviously said yes.
I decided to get the yellow coat in a size medium. Yellow has always been my favourite colour, and it's really visible in the winter.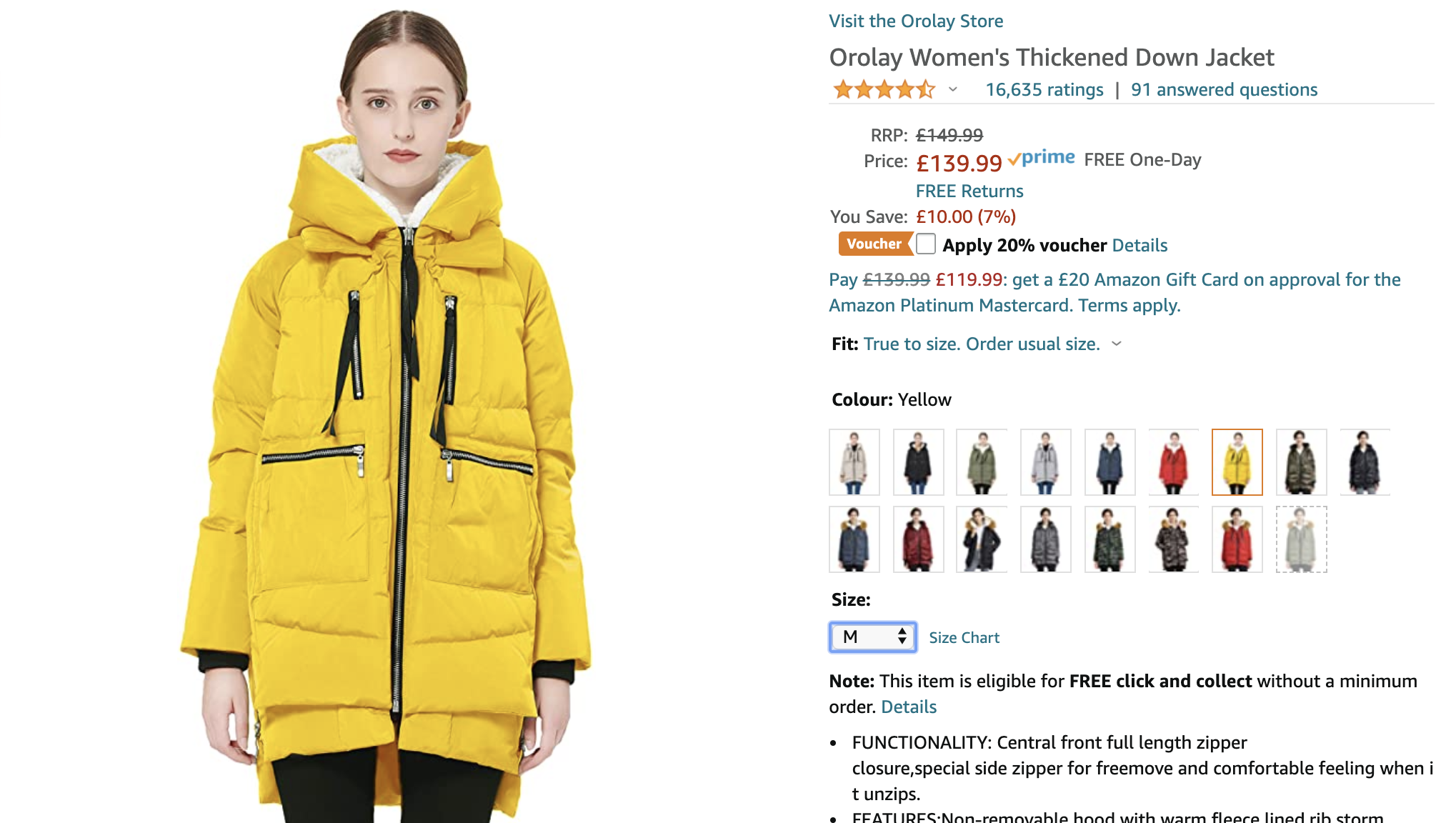 The coat arrived in just two days! The colour was pretty similar to the photos, and I loved how the hood was lined with sherpa.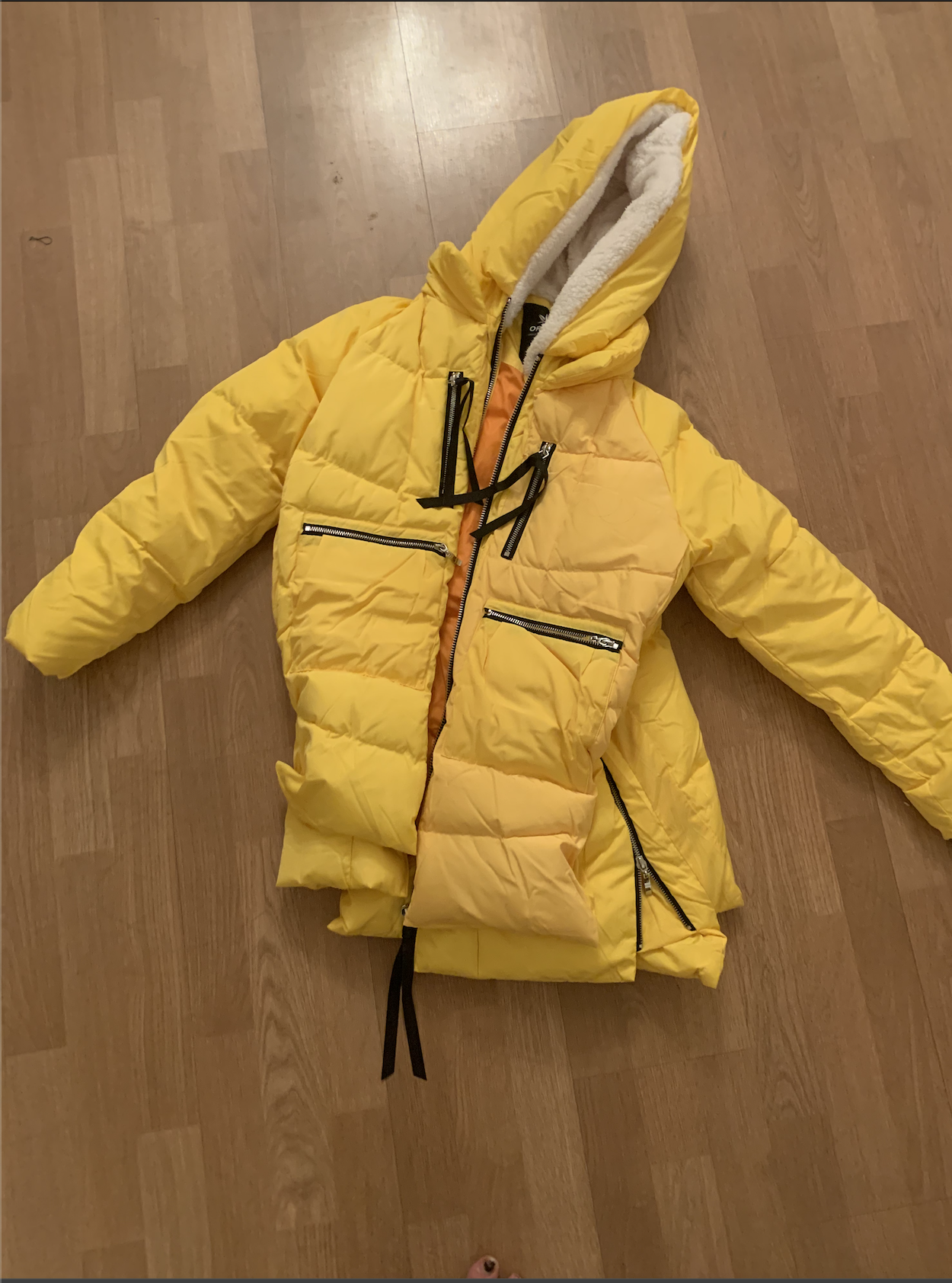 When I tried it on, I immediately felt some sleeping bag-chic vibes. The feathers make the coat puffy and the silhouette is oversized, so I felt a bit like a big yellow marshmallow. A very cosy big yellow marshmallow, of course.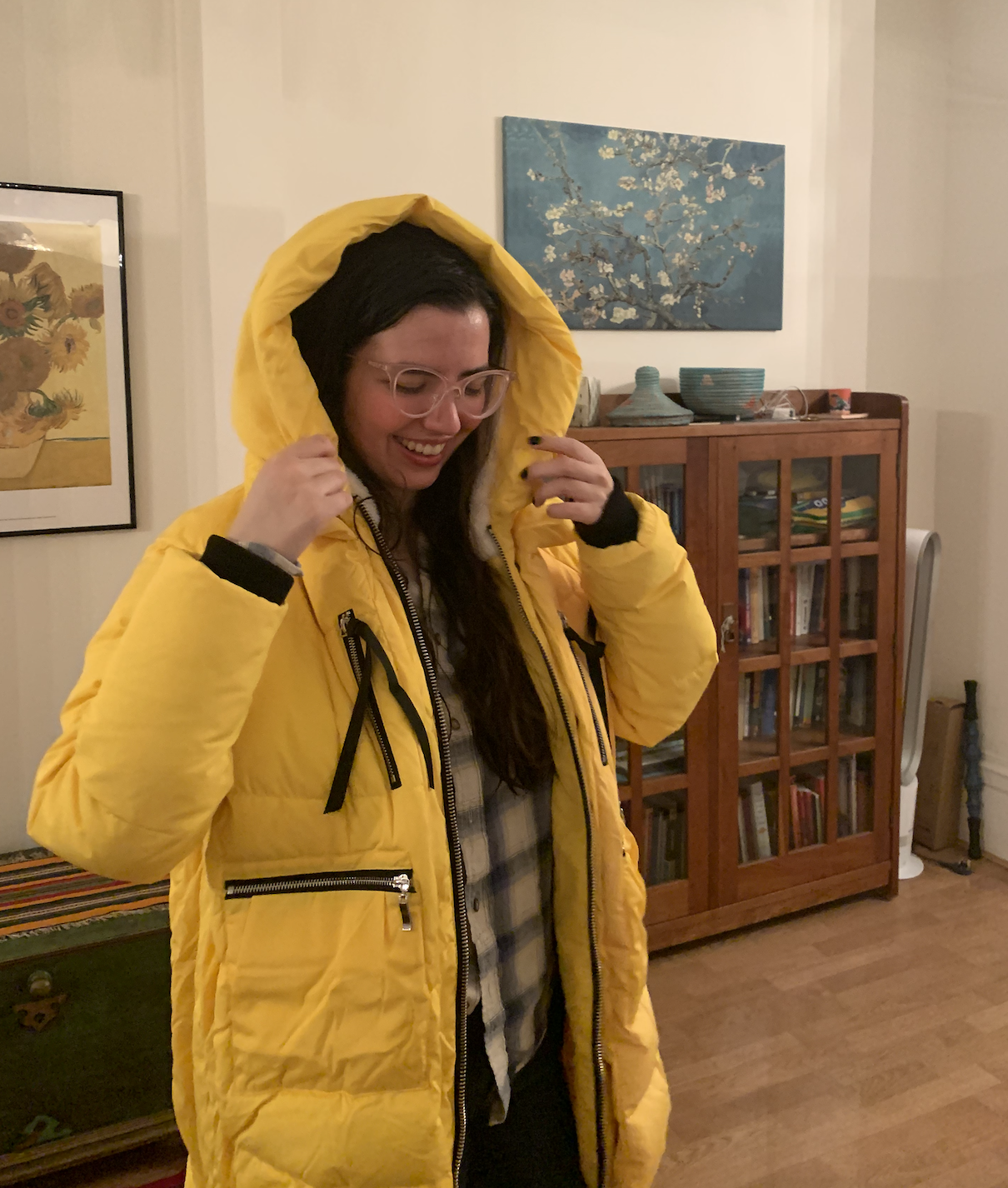 Despite its oversized design, the coat wasn't heavy at all. It's definitely light enough to pack in a suitcase for some post-vaccine winter holidays.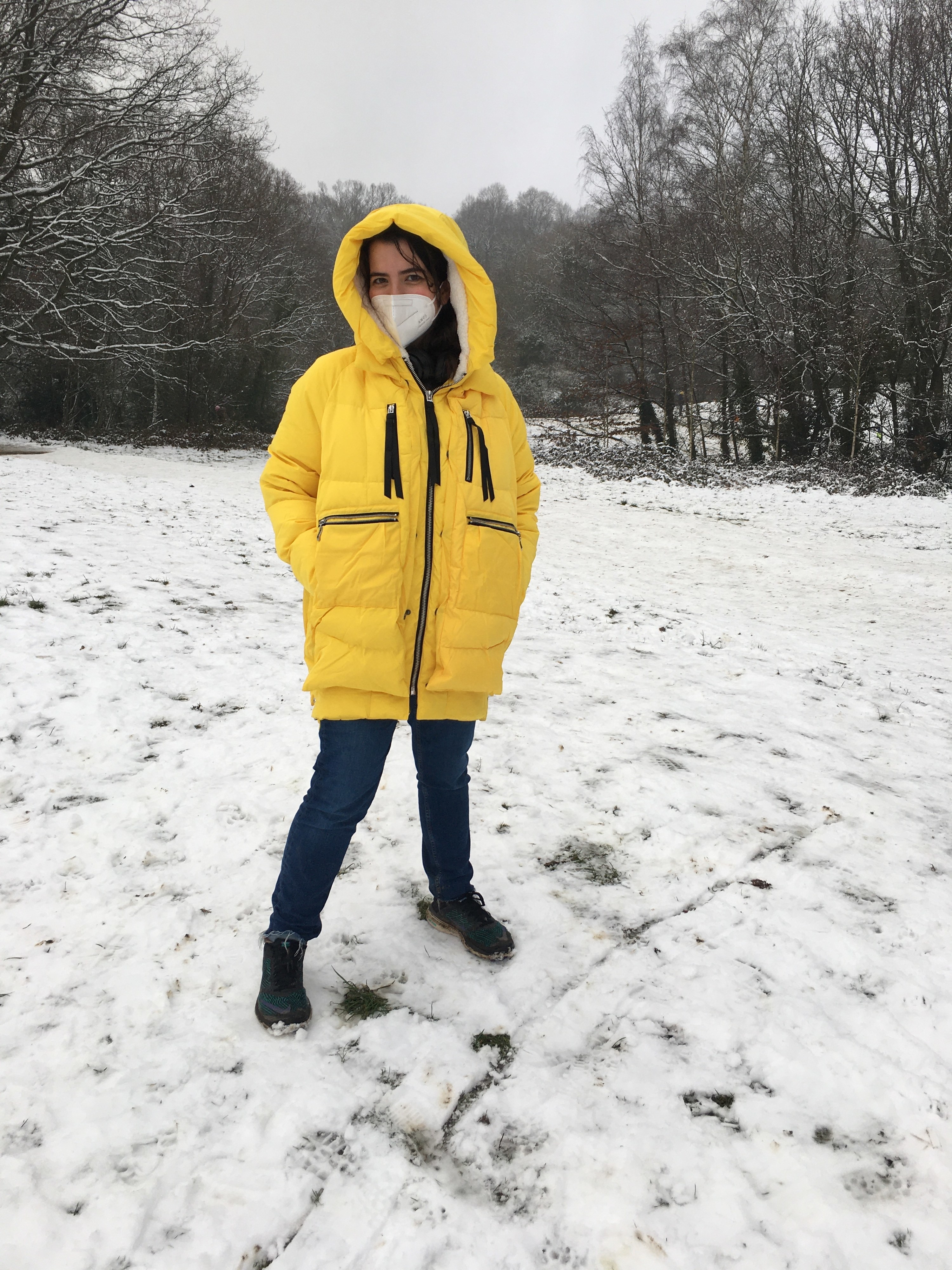 This is definitely the warmest coat I've ever had. The sherpa lining in the hood kept my ears cosy, and the jacket is long enough that it keeps your butt warm.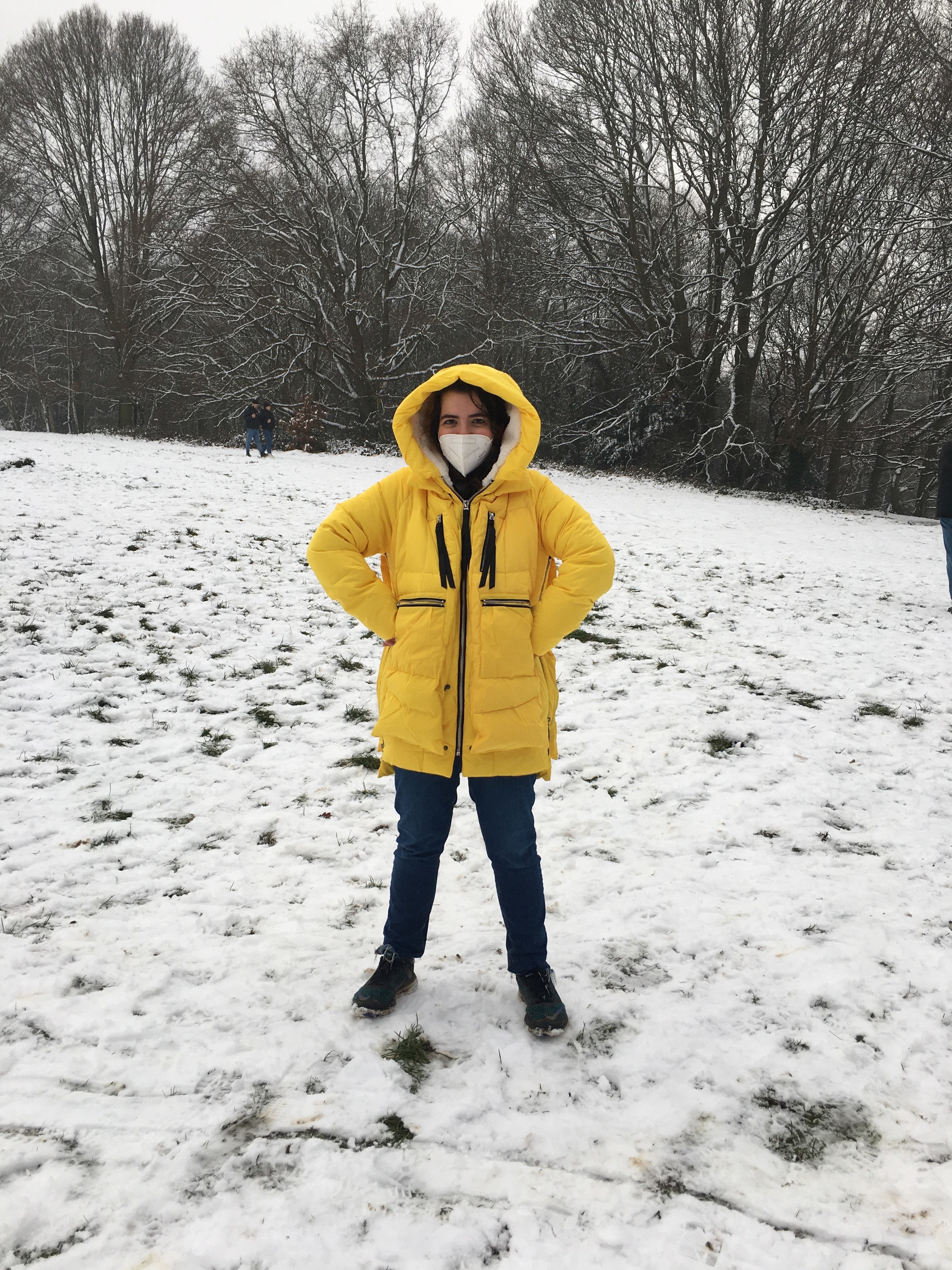 But the best part of the coat was not its lightness, nor its cosiness – it was the pockets. People, this coat has six pockets. That's right, SIX. And they're real pockets too, deep enough to easily carry your phone AND wallet AND a pair of gloves – is this how men feel all the time?
I was really excited to try the coat and it more than lived up to the hype. I'm a one-coat woman now, and that coat is the Orolay down coat. It is on the pricier side, but considering the fact that I've worn it every day since its arrival and I plan to wear it every winter from here on out, I think it's got a pretty great cost-per-use! If you're looking for a new winter coat that's comfy, cosy, and convenient, I really recommend this one. Get your own coat from £109.99!