Citrus-Grilled Pork Tenderloin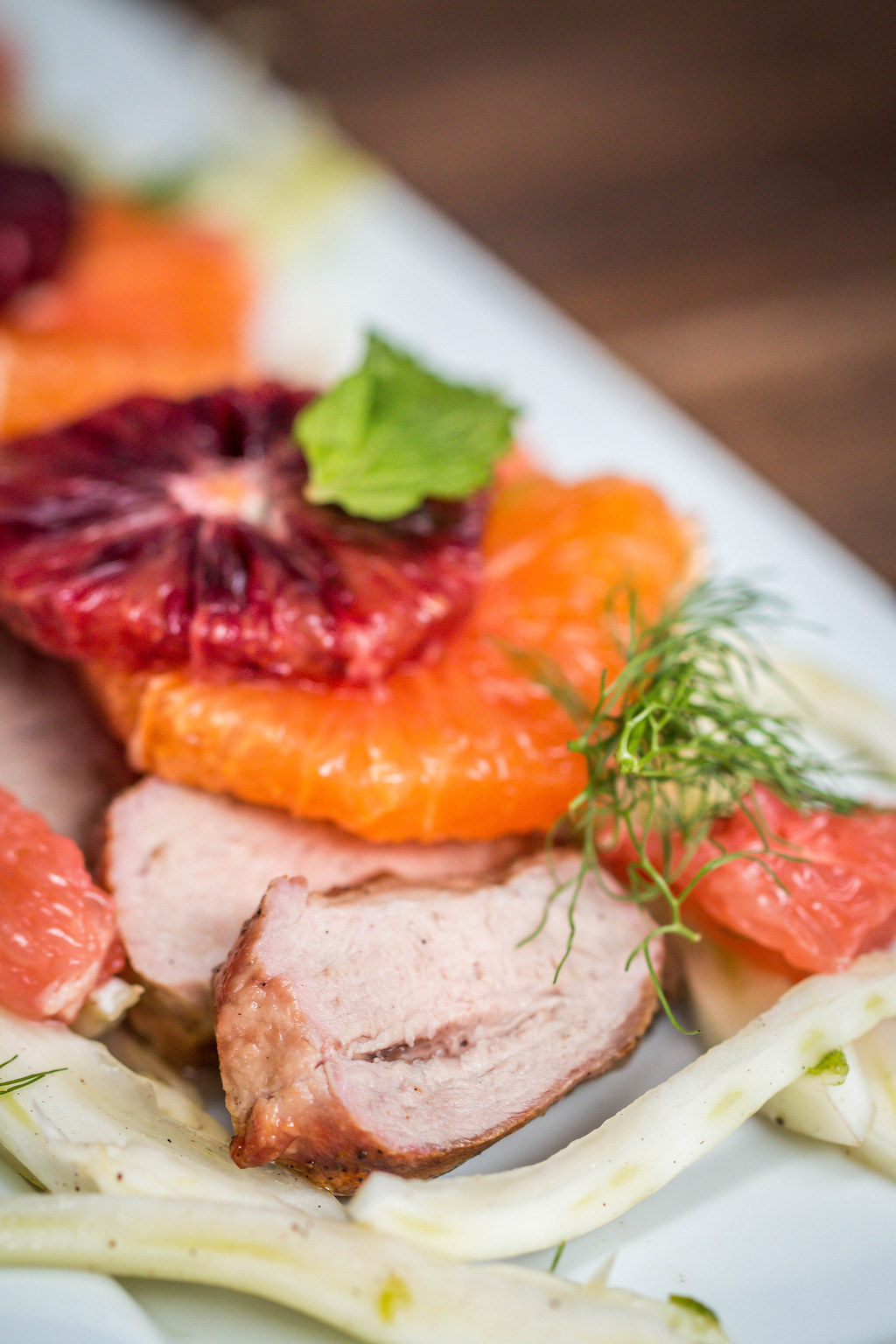 INGREDIENTS
1 whole pork tenderloin, silver skin removed
Salt and pepper to taste
Olive oil
To assemble:
1 bulb fennel, trimmed of fronds
3 pieces citrus fruit (grapefruit, orange, etc.)
1 tablespoon olive oil
Salt to taste
Mint leaves (optional, for garnish)
PREPARATION
Light a grill and heat to medium. Season the pork tenderloin liberally with olive oil, salt and pepper. Grill the pork, turning occasionally to evenly brown all sides. Use an instant read thermometer to check internal temperature. Remove pork from heat when temperature reaches 150 degrees farhenheit. Allow the meat to rest at least 10 minutes. Remove the skin from the citrus fruit and thinly slice. Remove the core from the fennel bulb and thinly slice. In a small bowl, toss fennel with olive oil, salt and pepper. When meat is rested, slice into medallions and layer on a platter. Garnish pork with fennel and citrus. Drizzle a small amount of olive oil over the top and finish with a sprinkle of salt. Garnish with optional mint leaves.
Looks like there are no comments yet.
Be the first to comment!