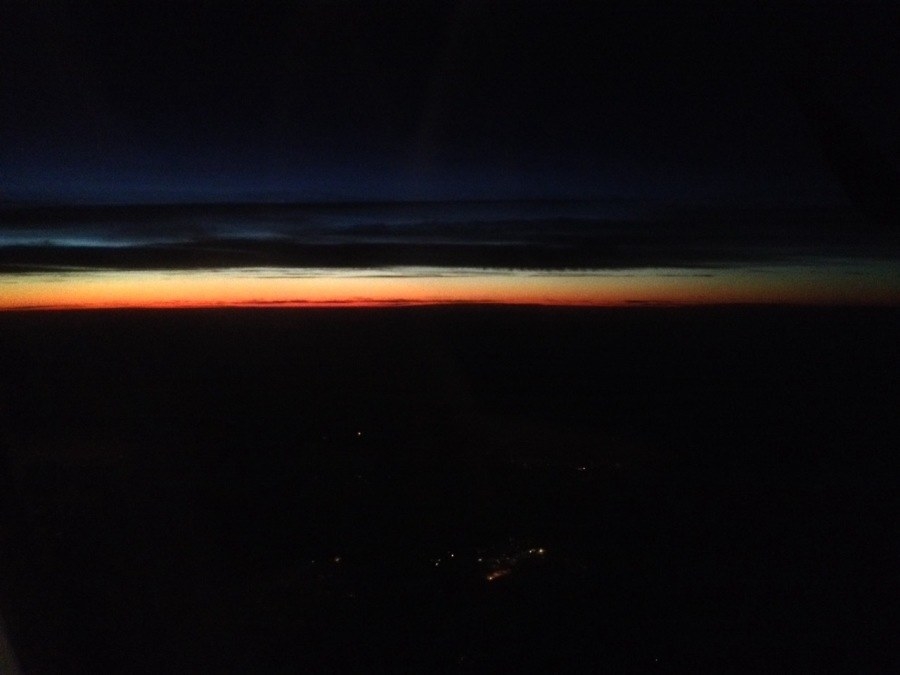 I received various answers as follows:
1.Fear to lose the job.
My advice-It is easy to work in a daily routine being hooked by the job but you become enemy of your own capacities killing slowly your personality.Don't think you lose money ,time to find another job,life security .It is a false perspective .You don't want to move up and down your head ,all your life ,without shaking it to born some ideas.You will not be a good colleague or employee neither a model as a parent.Try to love what you work and talk with your fear because this is your boss.Next time you will not be afraid in a real people conversation.
2.Lack of self trust .If you consider that only the other's can decide or have right don't put your hand at the mouth.Try to analise what should change in your community with your ideas and speak loud the solution.A solution could be rejected or accepted but a silence make you unimportant forever.
3.Shame .Ussualy kids are ashame to tell a poem in front of the others without knowing the reason.You are not a child .You have a job so a responsability .You may found the reason yet for your shame .This painful emotion can be cured with desire .Desire to define yourself !
4.Frustration.Whatever will be the frustration ,internal(challenges in fulfilling personal goals,desires, instinctual drives and needs)or external (a difficult task or the perception of wasting time ) the angry ,the fear invades you .Try to look from above how you react leaded by your own settings.It is no law of doing what others do.Frustration is the barrier you put to not be disturbed .You like that you are without help impressing your body how suffering is your soul.A work is a place where you must put a part of the soul .A suffering soul propagates a walking pointless body .
A short conclusion:The basic task of management includes both marketing and innovation.Managing your internal fears means that you touched 4 principles of marketing:
1.Identification,selection and development.Identificate your goals ,select your principles and develop a good work environment for the others to fit your dreams in it.
2.Price determination.It is about the price you put on your willing .It is not about the money.It is the ammount of respect and determination.
3.Selection of a distribution channel to reach the customers.It is in fact your attitude.Staying straight to shorten the way to reach to your life audience.
4.Development and implementation of a promotional strategy.A promotional strategy must be the leit motif of your life if you choose to be kind,forgiving,helpfull and dedicate.
Innovation is something original and more effective and as a consequence new.Choose to be new daily ,through education,reading and more ,curing the other's fears.
Managing and understanding your fears make you a real partner in every discussion you have with your superiors.
This post was created by a member of BuzzFeed Community, where anyone can post awesome lists and creations.
Learn more
or
post your buzz!