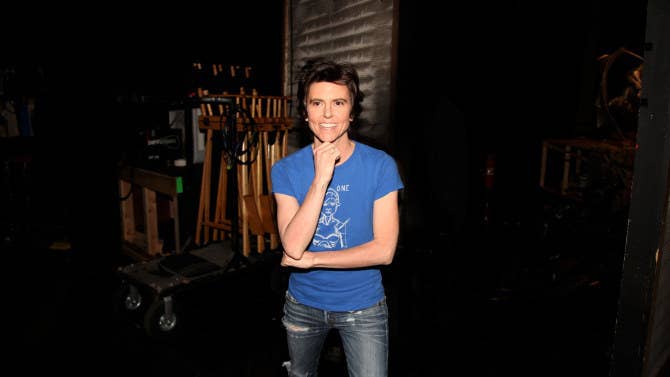 The audience was already sobbing with laughter before comedian Tig Notaro's documentary Tig screened at the Orpheum Theatre in Los Angeles, thanks to an introduction by Hollywood icon Garry Marshall. Marshall joked about meeting Tig on the set of The Sarah Silverman Project where Notaro played a cop ("She looks like a cop, doesn't she?") and about how we all face setbacks in our lives and careers. Marshall shared an anecdote about how his play The Roast opened at the Winter Garden Theatre in New York and closed after only three nights, right before Cats debuted and ran for 18 years. It served as the perfect theme to the evening: Tig is all about the setbacks life can unfairly hand you and how you have to be strong enough to overcome them.
"I'm gonna keep this long," Notaro said just before the screening. She still possesses the same dry sense of humor that brought her acclaim in the early stages of her stand-up career. But the beauty of Tig, which screened after Notaro's remarks, is that it pulls back that veneer and allows us to see another side of Notaro.
The documentary opens with Notaro prepping for a show — Sarah Silverman and Zach Galifianakis are also backstage, prepping for their opening sets. Notaro is nervous. We have no idea why, until the film jumps back in time to tell us the story of how she reached this point.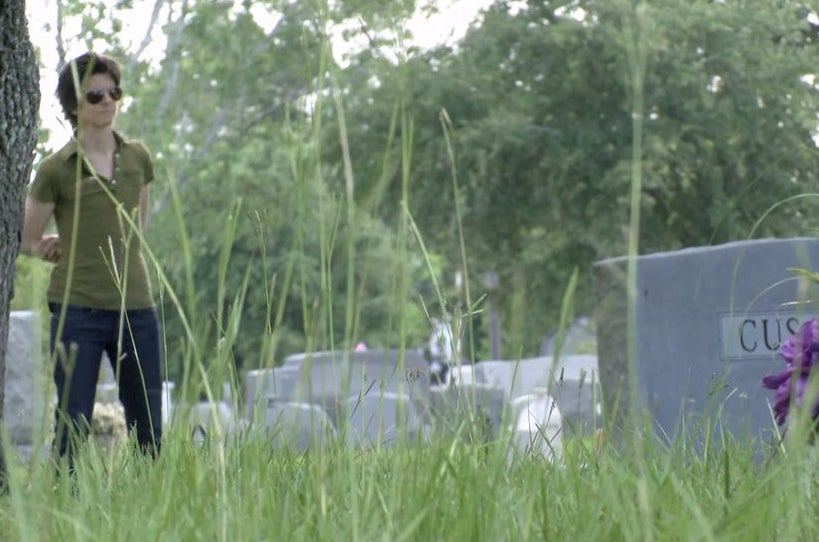 Much of the documentary hinges on Notaro's relationship with her mother, who dies shortly after Notaro is diagnosed with a digestive infection called C. diff. Notaro is unable to find the comedy in her misfortune, despite urging from Ira Glass during a memorable guest appearance on This American Life. But when Notaro is later diagnosed with breast cancer, she finally breaks down and is able to laugh at the sheer misery porn of it all.
The documentary goes on to chronicle her masterful stand-up set at the Largo at the Coronet in Los Angeles, where she would open with "Hello. I have cancer." Then the film takes a turn. Her career skyrockets — all the while, she could potentially die of breast cancer. Tig is largely about how Notaro struggles to come back from a set that she not only saw as the highlight of her career, but also how she chooses to move on from a painful chapter in her life.
If the documentary loses it way a bit when depicting how Notaro falls in love with a cast member (Stephanie Allynne) from the film In a World... after which she attempts to have a baby via surrogacy to hold onto the last connection she has to her mother, it's only because co-directors Kristina Goldsby and Ashley York cover a lot of ground in 95 minutes.
The back half of the documentary ultimately leads to those first few minutes of the film, when Notaro preps for her first live show at the Largo since her legendary set. But the beauty of Tig is that it's not just a story about a comedian — it's a story about a woman and how she learns to love again, finding inner strength against insurmountable odds.
Tig premieres on Netflix July 17.