Ah, Boxing Week, the time when 🇨🇦 Amazon Canada 🇨🇦 has more deals than you could ever conceivably look through in an ENTIRE LIFETIME, is here!
We waded through the mountains of bargains for you and found some of the best kitchen deals, so you can start your 2020 with an upgrade.
1.
33% off these bestselling silicone baking mats, so you won't need to buy parchment paper ever again! You don't even have to use cooking spray on these. They'll protect your baking trays too from getting too crusty to wash post-baking too.
2.
38% off this meat thermometer that'll ensure your steaks and grilled meats are cooked to perfection.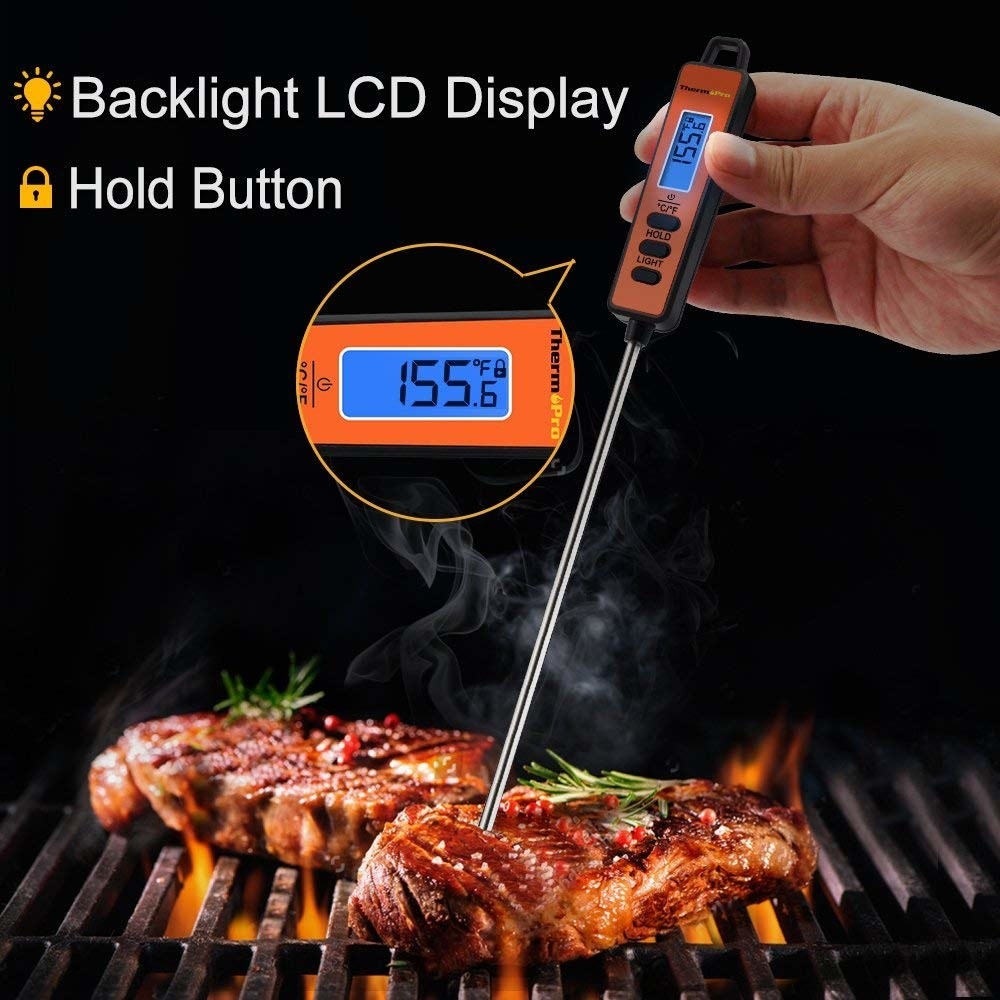 3.
20% off this stylish Panasonic microwave oven that'll not only warm up and defrost your food, but also cook it! It has 14 pre-set auto-cook programmes to give the yummiest rice, potatoes, pasta, or popcorn any time.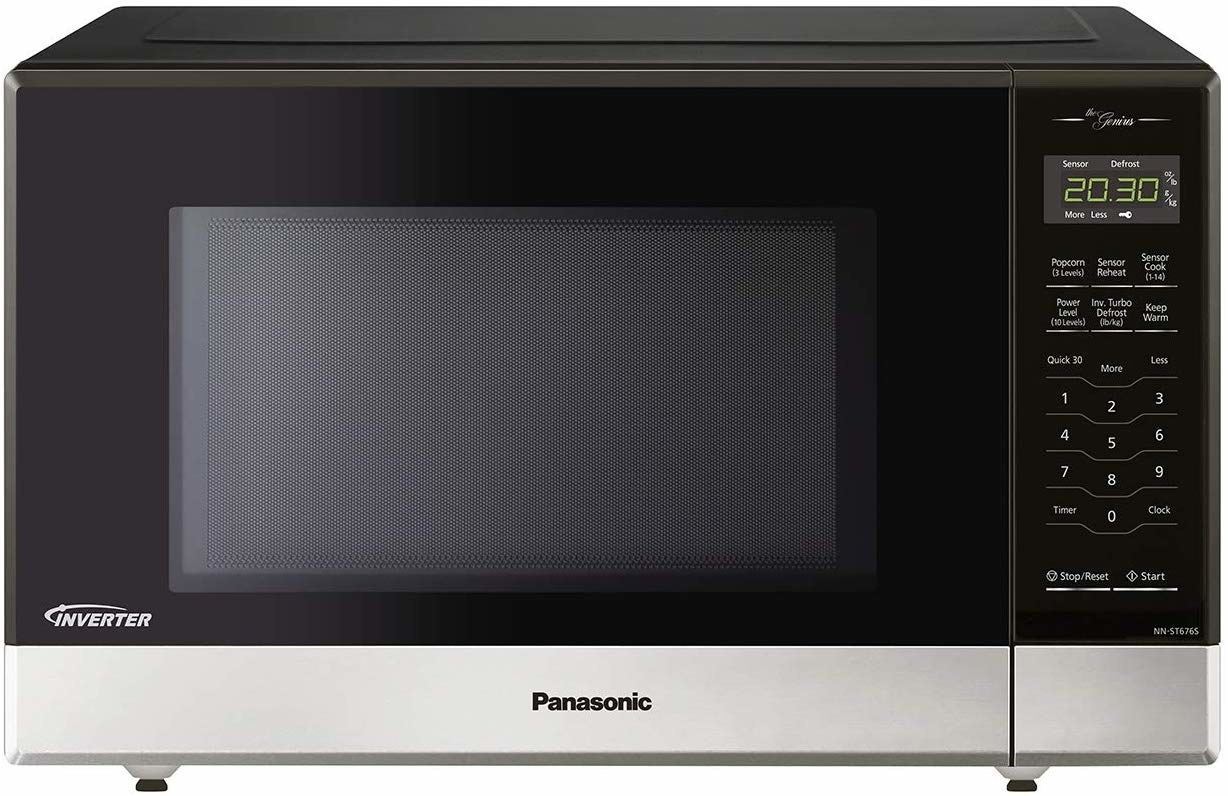 4.
27% off this Cuisinart food processor that'll save you a TON of meal prep time. It can fit up to 14 cups of whatever you need it to process!
5.
25% off this in-home garden system that'll bring you fresh herbs, greens, and veggies no matter what the weather. It's Alexa-enabled, and there's no soil! The plants grow from pre-seeded pods in a hydroponic growing system. No mess + all the freshness.
6.
20% off a Breville ice cream maker that'll help you master the art of making frosty treats so you never have to eat another freezer burnt pint again.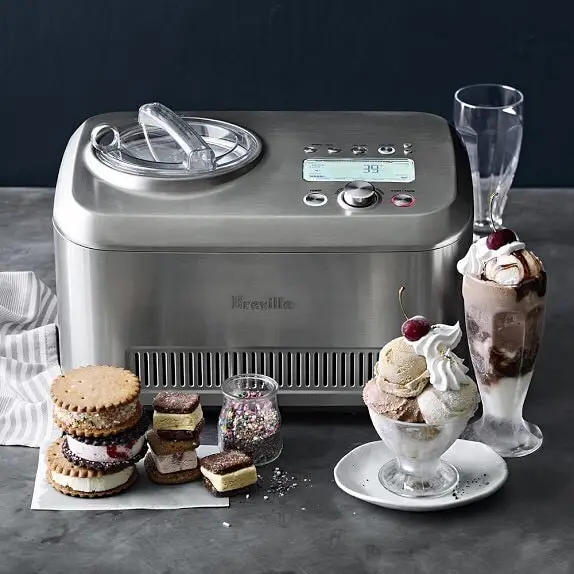 7.
33% off a Zwilling knife block set with stainless steel knives to help you chop, dice, and chiffonade your way through any recipe. They have ergonomic handles, making them super easy and comfortable to grip.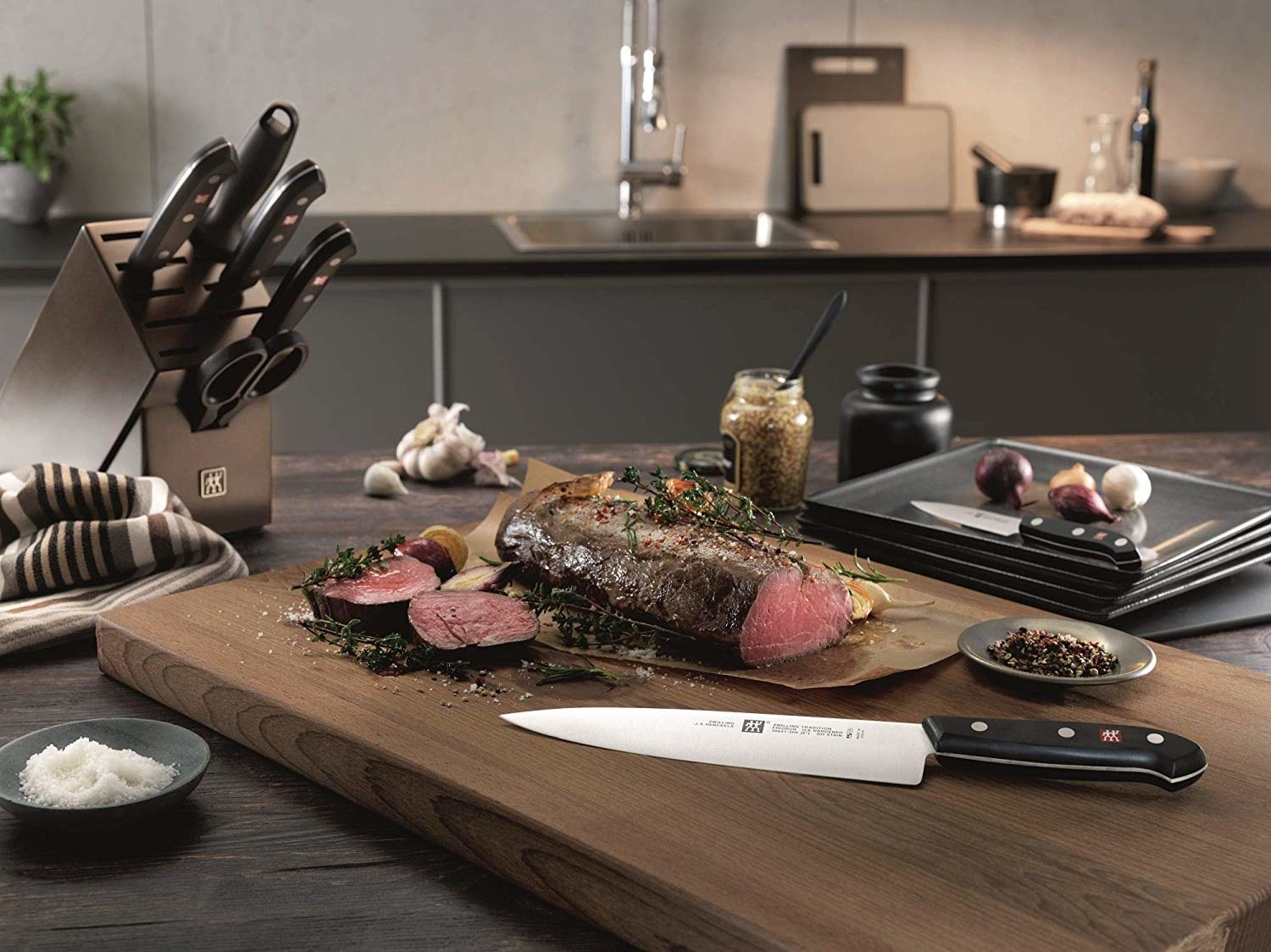 8.
15% off this collapsible and extendable colander that'll make washing veggies and straining pasta an easy breezy task. It fits over sinks any size, is dishwasher safe, and will neatly fit in your kitchen because it folds flat.
9.
15% off a 10-piece set of airtight containers that'll help you store grains, candy, pasta, and even fresh ingredients in a more organized and space-conserving way.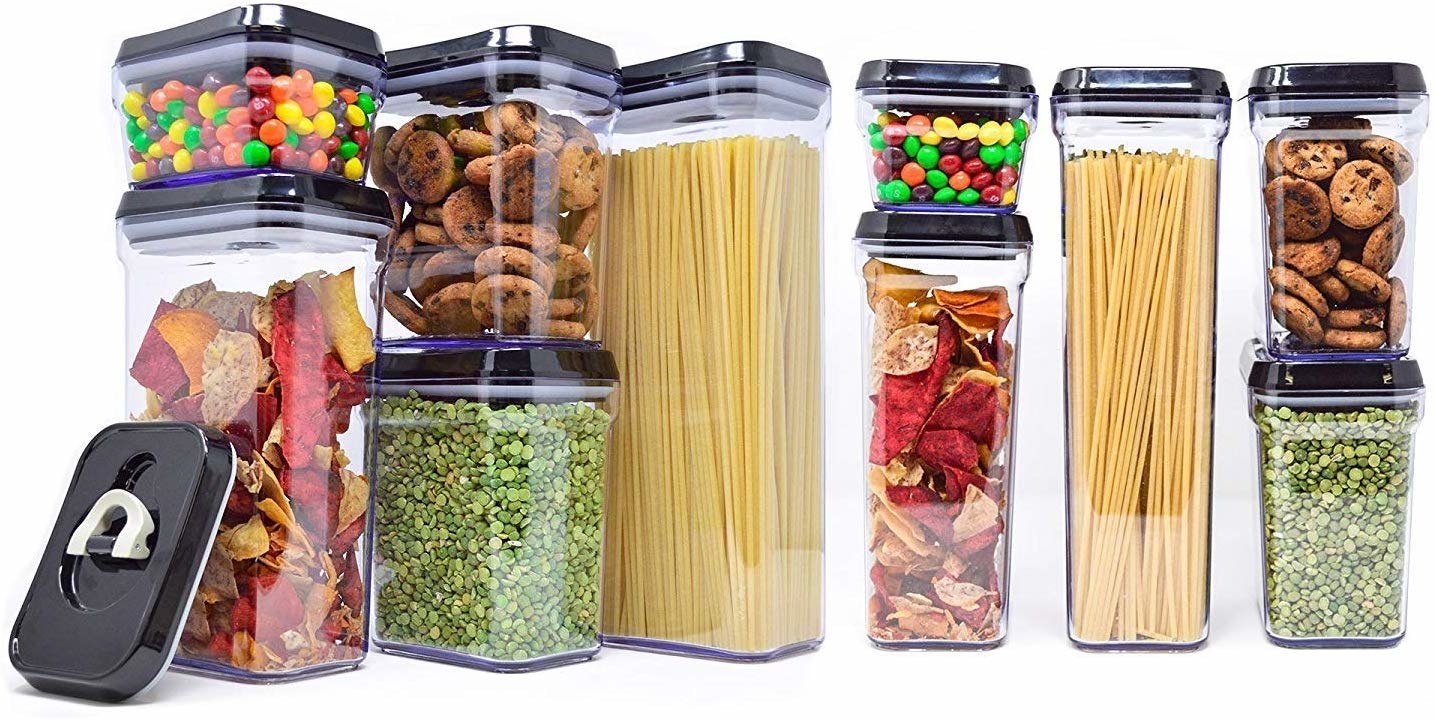 10.
36% off this three-stage knife sharpening system so your blades always stay in the best shape. You can even use it to sharpen old scissors and kitchen shears!
11.
29% off a Ninja blender that has the power to crush through whole fruits, vegetables, and ice within seconds. It also has built-in blender programs, so you don't have to guess how long your food will take to purée.
12.
52% off this GORGEOUS home chef spice rack that'll make you want to cook delicious meals daily. It holds up to 24 spices (which come with it, by the way!), and can be mounted on a wall, or set on a shelf.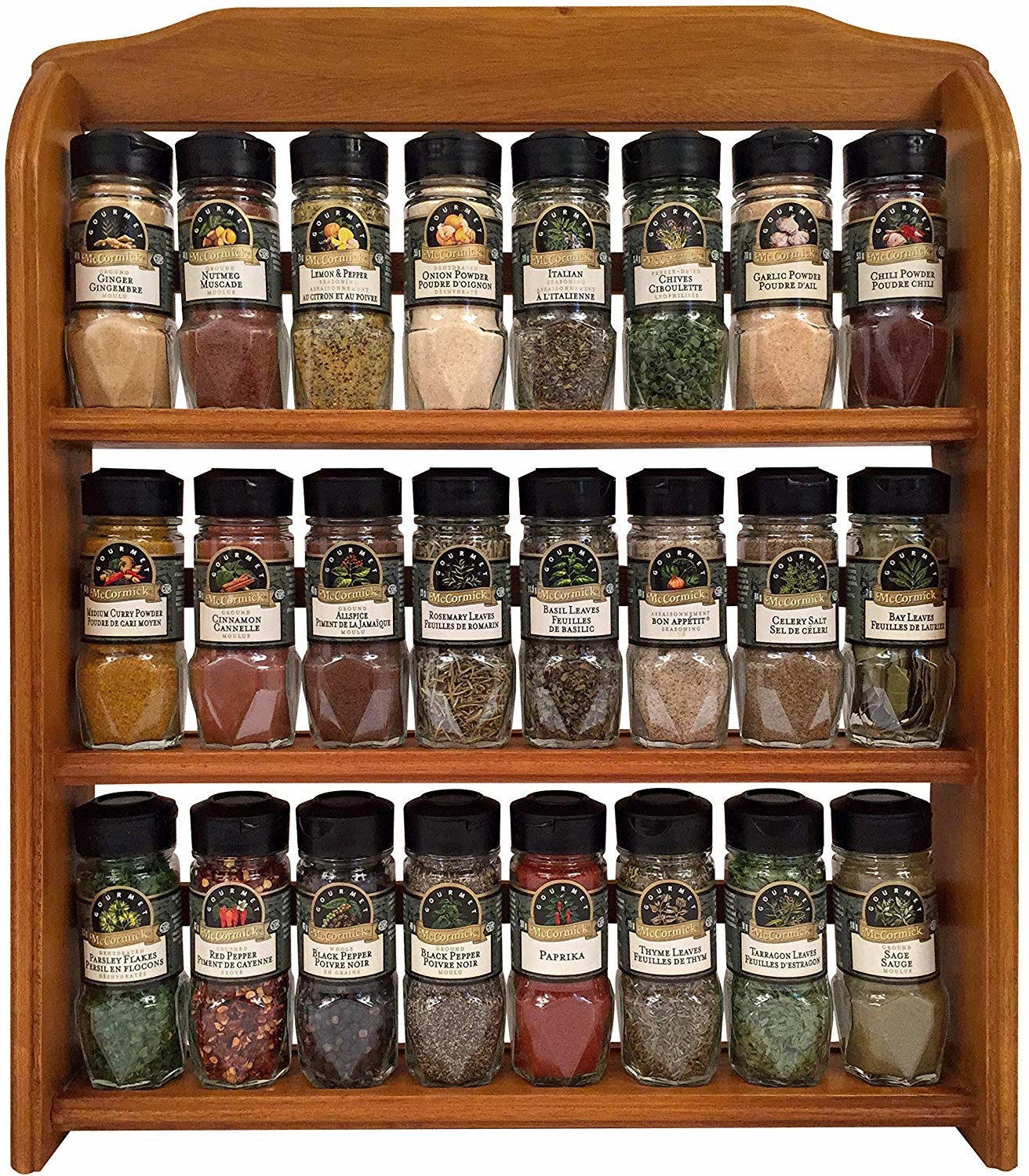 13.
15% off this leakproof, insulated lunch bag that'll make you want to stop spending a ton of money on buying prepared meals for work, and just take your own custom lunch.
14.
13% off a SodaStream to help you craft bespoke carbonated beverages. Now you won't have to spend a small fortune on sparkling water or pop next time you host a party.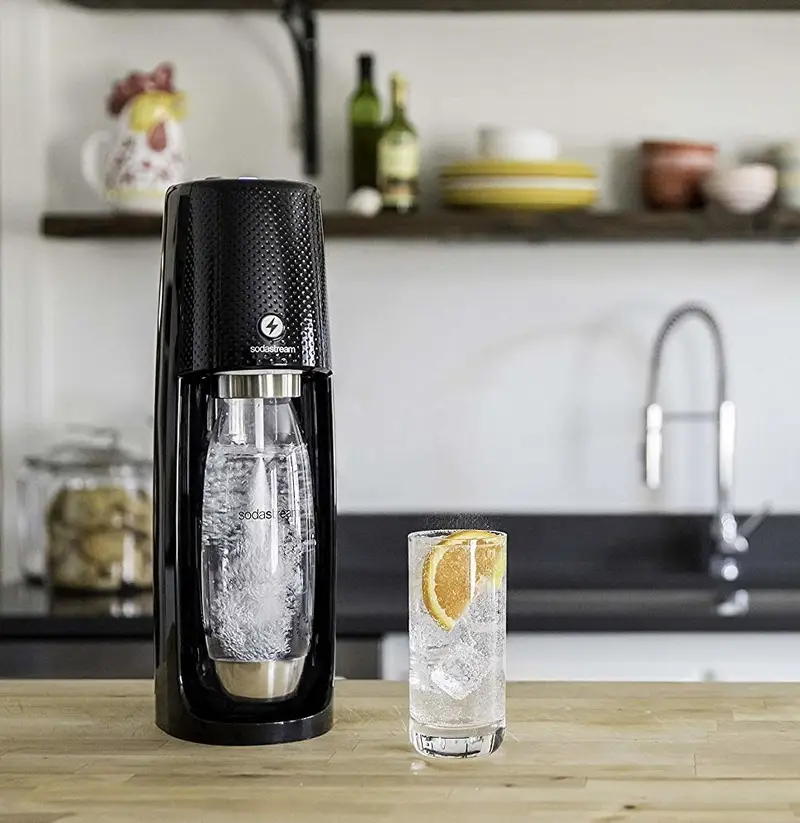 You starting 2020 with your cool new kitchen stuff: