UK Foreign Secretary Boris Johnson cancelled his trip to Moscow on Saturday just hours before he was due to fly, stating his priority is to help secure a ceasefire in Syria.

In a statement released by the Foreign Office about the cancelled trip, Johnson said: "We deplore Russia's continued defence of the Assad regime even after the chemical weapons attack on innocent civilians.
"My priority is now to continue contact with the US and others in the run-up to the G7 meeting on 10–11 April — to build coordinated international support for a ceasefire on the ground and an intensified political process."
The Russian embassy in the UK responded to the news with a tweet and a video of classical music.
On Tuesday, a chemical attack by the Syrian government against civilians left at least 72 people dead and hundreds injured.
President Trump called the chemical attack "reprehensible" and blamed it on the Obama administration. "These heinous actions by the Bashar al-Assad regime are a consequence of the past administration's weakness and irresolution," Trump said.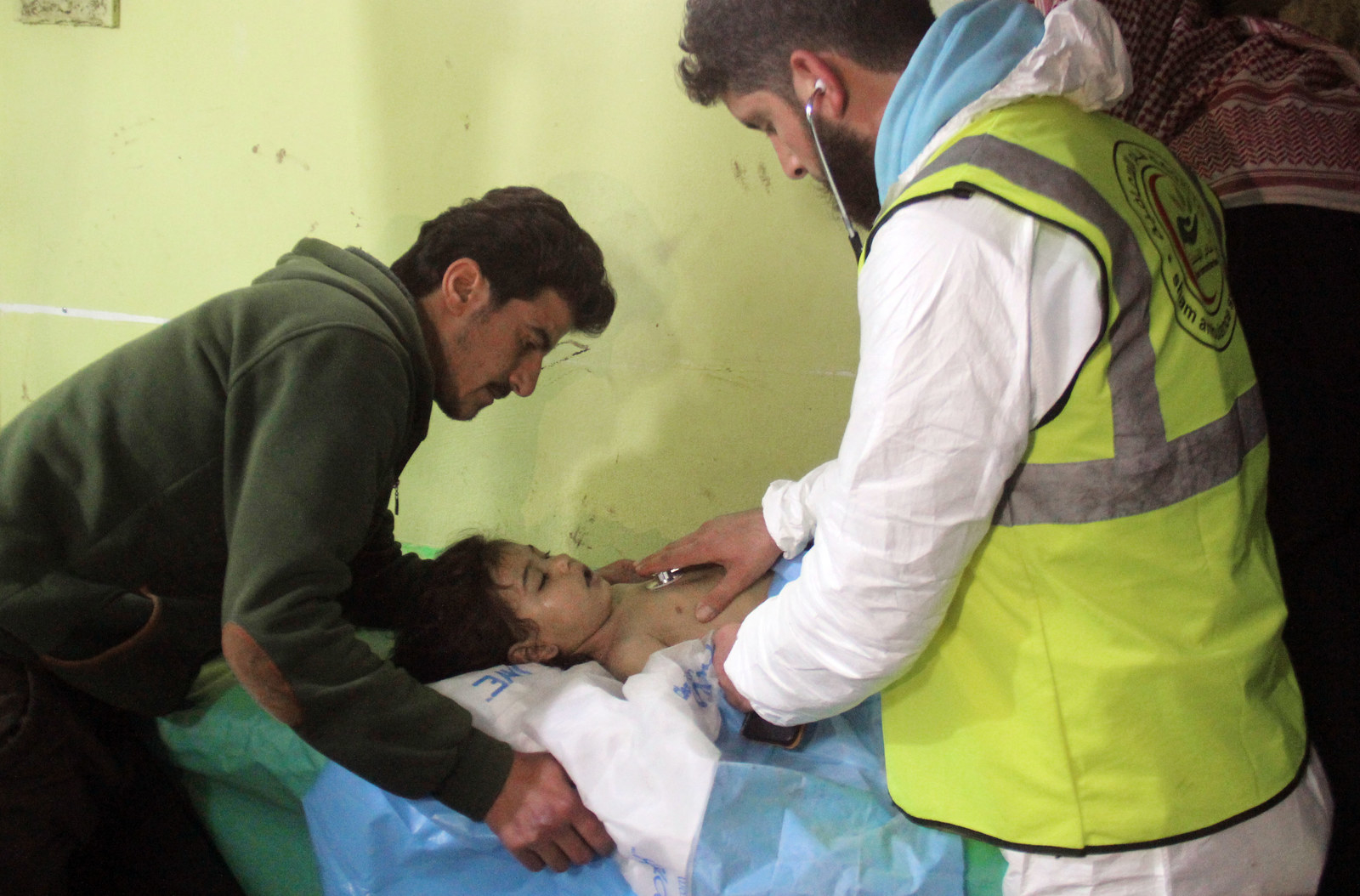 On Thursday evening, the US military said it had launched 59 Tomahawk land attack missiles at Assad regime targets.
On Friday, Johnson showed support for the US airstrikes in Syria and called the Syrian chemical attacks "deplorable".

This is the second time Johnson has delayed his trip to Moscow: The first time was last month when he postponed the visit to attend a NATO meeting.
According to the Telegraph, Johnson's visit to Moscow would have made him the first foreign secretary to visit Russia in half a decade.
Johnson's statement in full:

"Developments in Syria have changed the situation fundamentally.




"My priority is now to continue contact with the US and others in the run up to the G7 meeting on 10-11 April - to build coordinated international support for a ceasefire on the ground and an intensified political process.




"I will be working to arrange for other like-minded partners to meet and explore next steps soon too.




"I discussed these plans in detail with Secretary Tillerson. He will visit Moscow as planned and, following the G7 meeting, will be able to deliver that clear and coordinated message to the Russians.




"We deplore Russia's continued defence of the Assad regime even after the chemical weapons attack on innocent civilians.




"We call on Russia to do everything possible to bring about a political settlement in Syria and work with the rest of the international community to ensure that the shocking events of the last week are never repeated."