The prime minister of the Netherlands, Mark Rutte, was on his way to the coalition council in the Hague.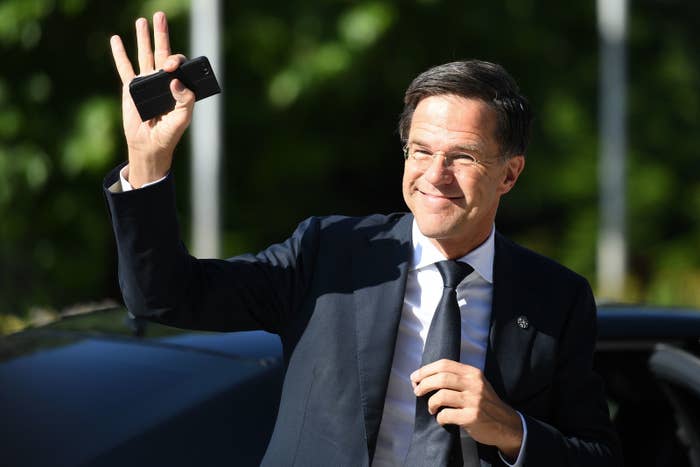 He then decided to grab a mop and clean it up himself.
The cleaners came over to watch and cheered for the PM.
Rutte made sure to get every drop of coffee.
Although he did need a bit of a hand with his mop adjustment.
People really love that he cleaned it up himself.
"What a Man!!"