1.
Smoked Salmon And Egg On A Bagel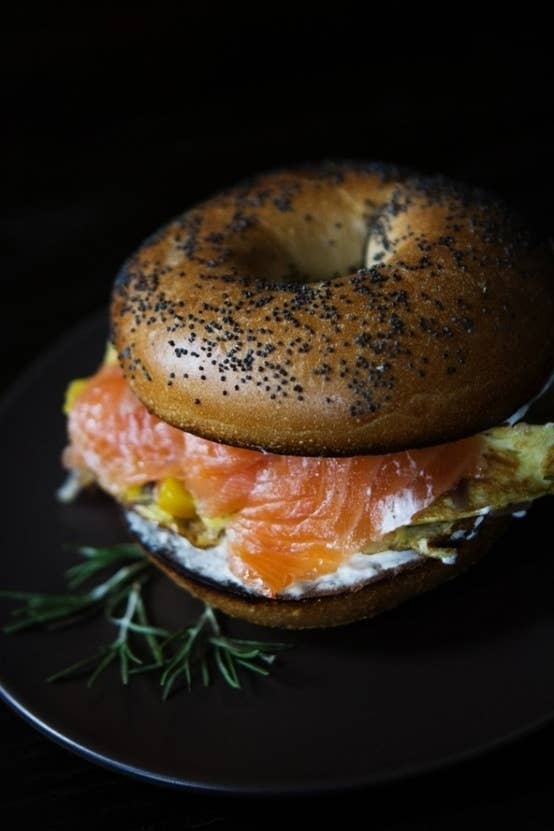 2.
Spinach, Bacon, Goat Cheese And Portobello Mushroom Sandwich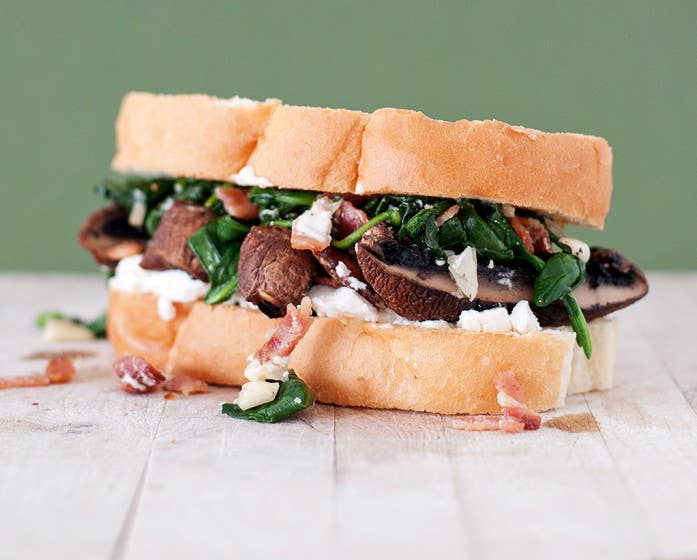 3.
Grilled Cream Cheese And Heirloom Tomato Sandwich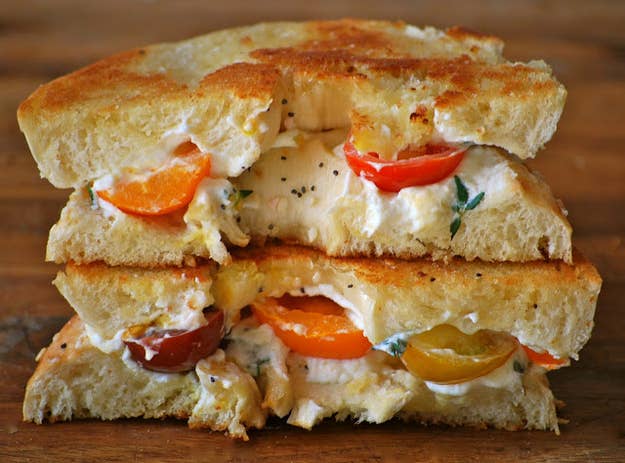 4.
Peach, Bacon And Avocado Sandwich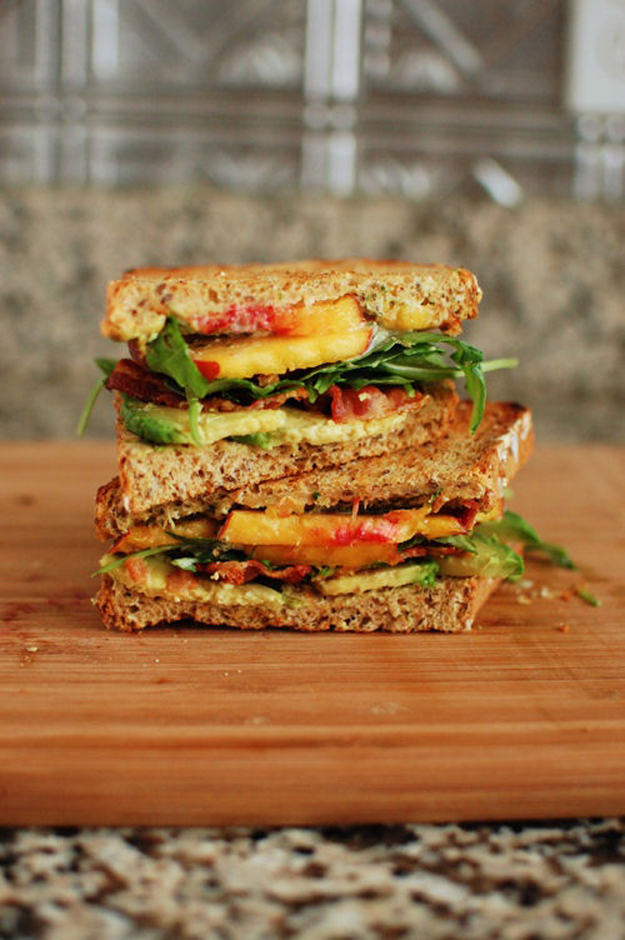 5.
Sesame-Crusted Feta And Fig Jam In A Pita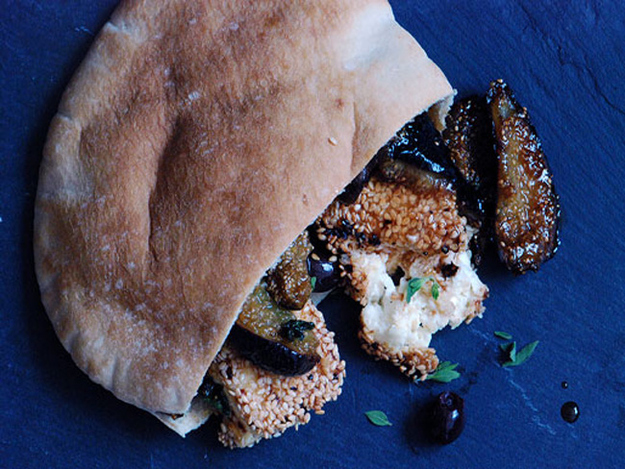 6.
Heirloom Tomato Sandwich
7.
Peanut Butter, Apple And Bacon Sandwiches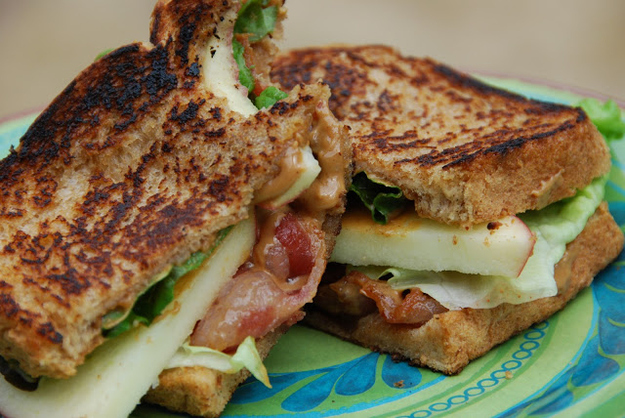 8.
Roasted Eggplant Sandwich With White Bean Spread And Chive Pesto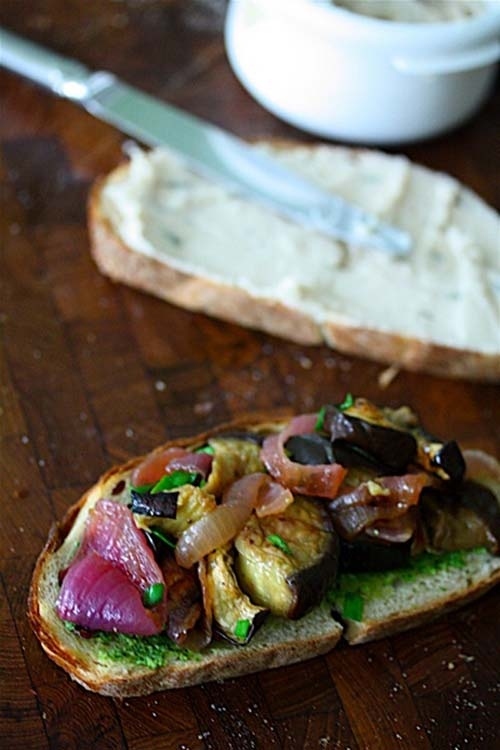 9.
Croissant Croque Madame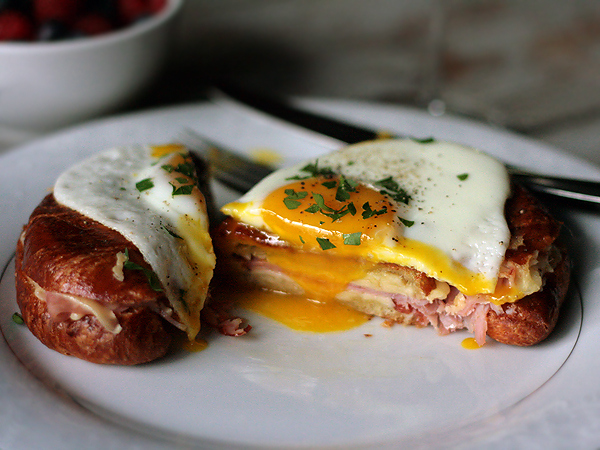 10.
Boiled Egg, Seared Asparagus And Pickled Onion Sandwich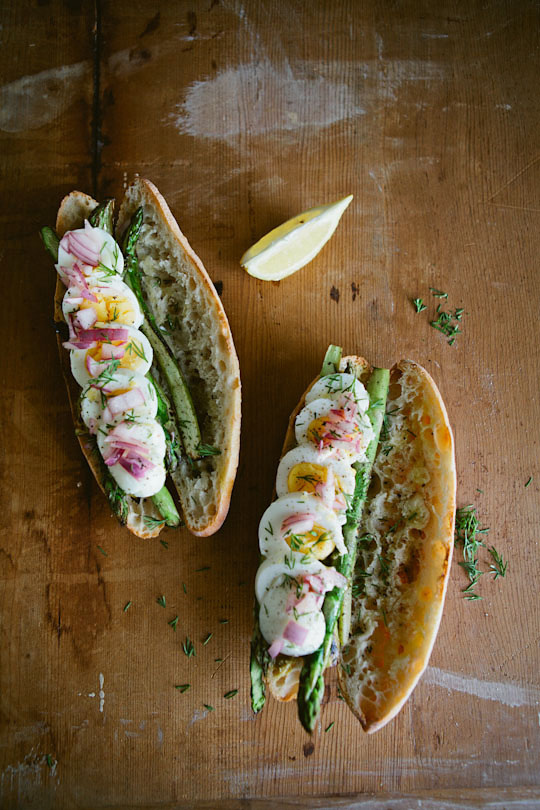 Inspired By IHOP's New Griddle Melts