We hope you love the products we recommend! Just so you know, BuzzFeed may collect a share of sales or other compensation from the links on this page. Oh, and FYI — prices are accurate and items in stock as of time of publication.
Ok y'all: I might be late, but I really want to introduce you to the utter beauty and simplicity of Glossier Cloud Paint ($18). I happened upon it during one of my online shopping binges and thought "OMG, this is so pretty, why not give it the ol' college try?!"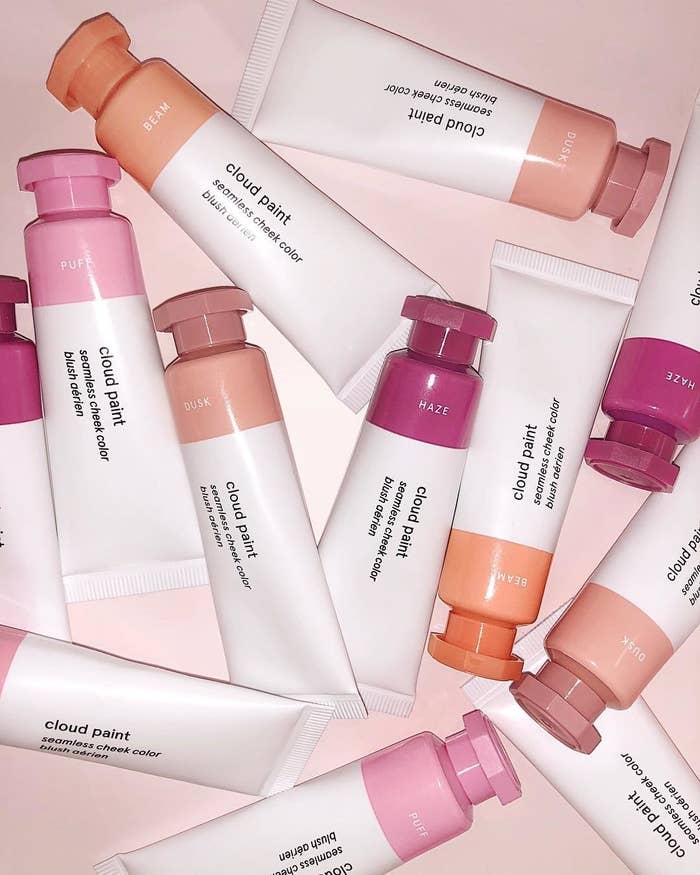 It's a gel-cream formulated blush (available in six shades) that is ridiculously lightweight and easily buildable. The best part? You don't need ANOTHER makeup brush. I know, that little detail is what got my cheap-ass, too.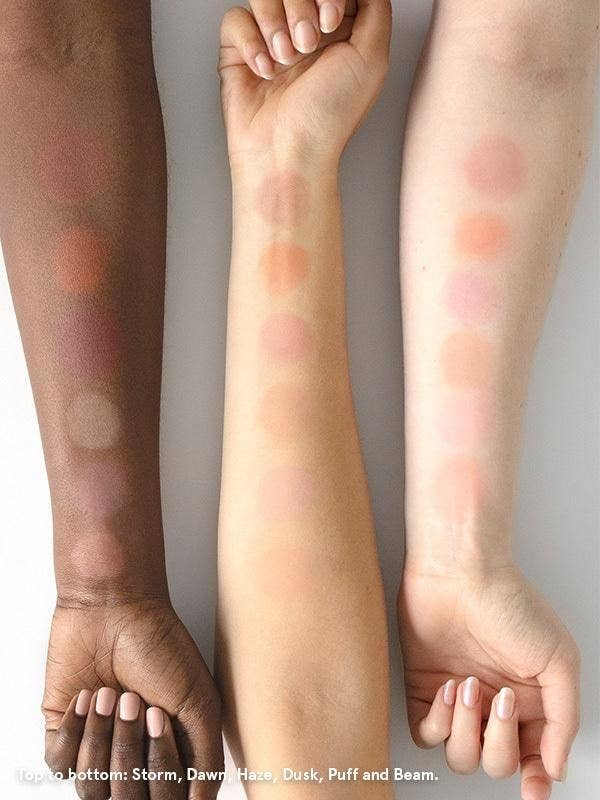 Basically, all you have to do is lightly tap the product onto the apples of your cheeks — it's probably better if you do it with a smile or a slight smirk like this stunning lady right here.
Plus, it looks hella dope on dark skin. I have on the shade Haze, which is a deep berry perfect for when you wanna bring out all the drama to your already beautiful face.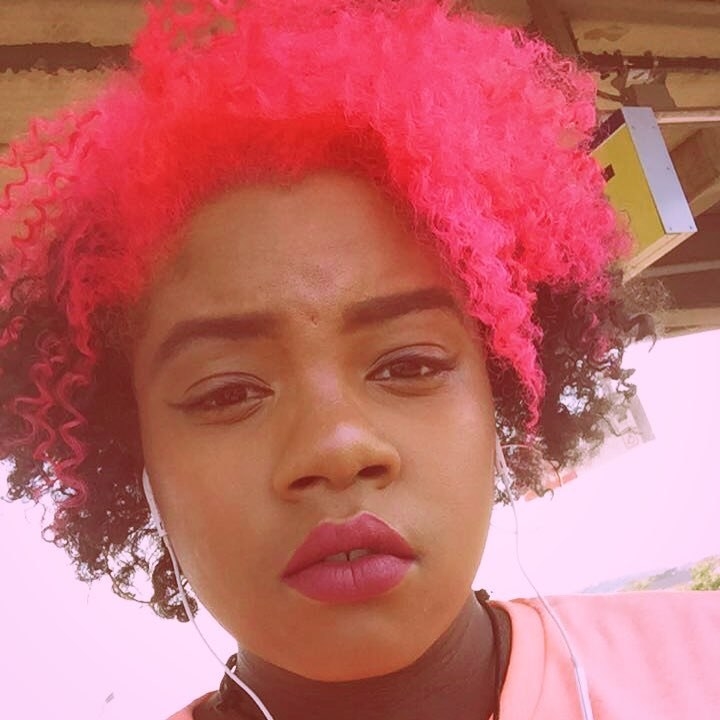 The greatest thing about this blush, though is that it looks flawless on EVERY. FREAKING. SKINTONE. If it doesn't show up on your cheeks the first time, continue to build up the product to get it to the saturation you need. Easy-peasy!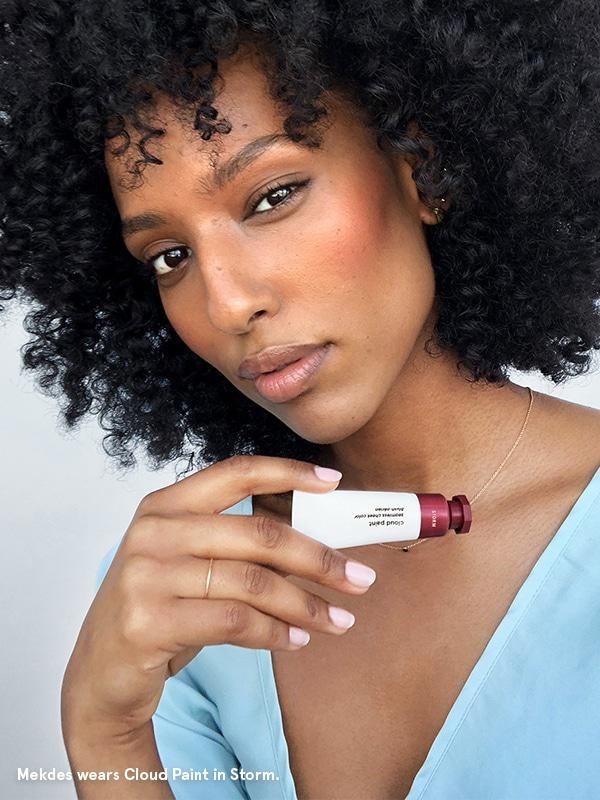 It doesn't have to be so dramatic, either! If you want a simple, everyday kind of look you can try Puff. It's a light and airy pink you can build up to be a legendary Barbie girl, or to offset a bold red lip like I did with Too Faced Melted Matte Lipstick.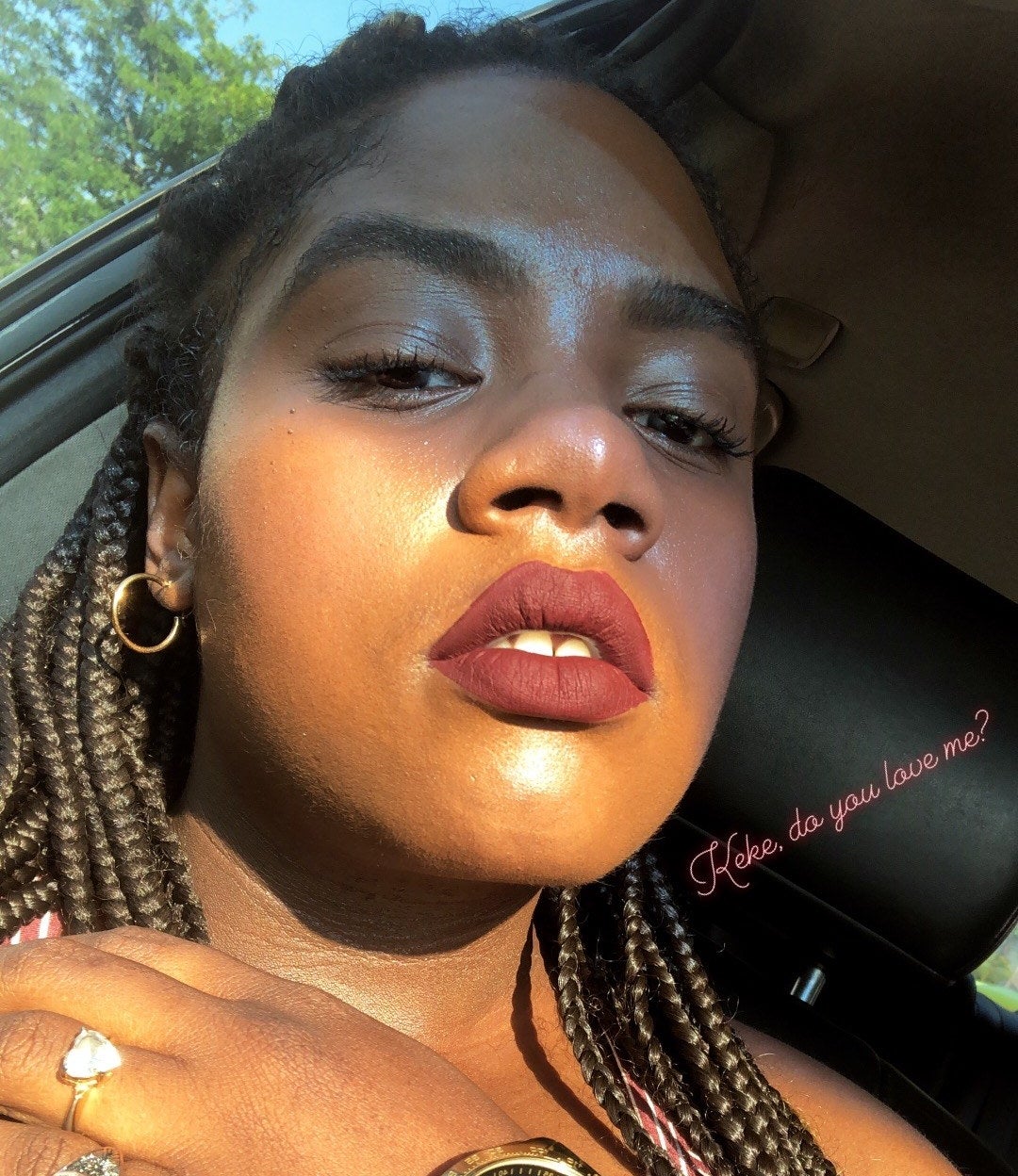 And if you still don't think it's the shit, check out these fab reviews — it has over 1,000, with an average of 4.6 out of 5 stars!
"I ordered a couple of things from Glossier and this is definitely my favorite. I got the shade Beam, which is the cutest peach pink. It blends in easily over my foundation and it's very buildable so you can achieve a natural or dramatic look. I have been using it as eyeshadow too, and got a lot of compliments!" —ambersky
"I've been using Cloud Paint for over a year now and I always come back to it as my favorite blush. Creme blush looks so natural, and for me the color Dusk can also be used as a corrector to my blue undereyes! I just dab a little bit under my eyes and on my cheeks and instantly look so much more awake and fresh. Absolute fave." —hayley
"Cloud Paint has so many different uses. Not only does it give the most beautiful blush, I use the leftover product on my lips for a pop of color and across my nose for a sunburnt look! Dusk is my favorite." —Maddie
"This is a holy grail for me. I have Puff and Beam; I use them alone or mix them together for a custom color. I love they way it looks and feels on my skin when I want to do a natural look." —Ash
So if you're trying to be easy-breezy, try out Cloud Paint from Glossier for $18 (available in six shades)! It'll be the dopest way to add a bit of color to your cheeks!
Reviews here have been edited for length and/or clarity.
Shopping for something specific? Check out BuzzFeed Reviews to find the best things for every budget!