Q&A With Ryan Legates
Ryan Legates has made a name for himself amongst his peers on the topic of music. He has taken note over Taylor's steps since he became a fan of her in the beginning of her career. I sat down with him to get his take on his opinion of what this "new" Taylor is like.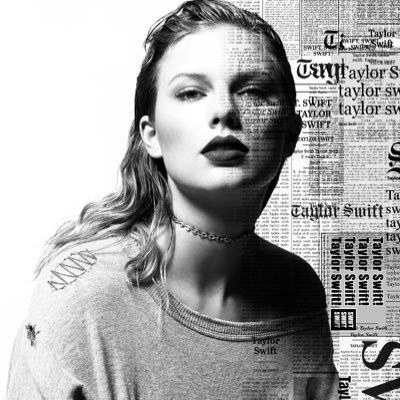 1. How do you like this "new" Taylor the media is talking about?
RL: I love it. I like how she is letting her past stay in the past and she is removing herself from negativity and focusing more on herself and becoming more confident in taking criticism. I think most people have gone through this at some point in their lives.
2. Since Taylor was not streaming her album, where did you buy it? Have you bought any other content from her?
RL: I bought the album at a Target in Charlotte, NC.
Yes, I bought 1989 on CD and vinyl and Red on vinyl.
3. Do you think it is a good business move for her to name her album 'Reputation'?
RL: Yes. People love controversy and this album had created just that. Our society loves to discuss and examine conflict in the media and the entertainment business and she was able to sell more records by standing up for herself and going against what she normally represented in her past albums. I think of it more as a re-branding.
4. What makes you want to support Taylor and her music?
RL: The reason I still support her is because she writes beautiful songs, her albums feel complete and have a lot of replay value. She still thinks it is important to buy albums and support the artist rather than just pushing the record onto a streaming service. The main reason I like her is because she overcomes all of the negative comments and hatred and still makes great music with a great attitude and has a successful career. I like Drake, Justin Bieber and Kanye West for the same reasons. People will always talk bad about someone doing better than them, and she does really well at not letting it get to her.
It's safe to say that Legates is a loyal fan for all the right reasons. I find Swift's fan base to be extremely loyal as she transforms and shows the media that they can't mess with her.
Taylor Swift's Twitter Page: https://twitter.com/taylorswift13?ref_src=twsrc%5Egoogle%7Ctwcamp%5Eserp%7Ctwgr%5Eauthor
Taylor Swift's Instagram Page: https://www.instagram.com/taylorswift/?hl=en
Taylor Swift's Website: https://www.taylorswift.com/
****DISCLAIMER: THIS IS AN ARTICLE FOR MY UNCC JOURNALISM CLASS****
This post was created by a member of BuzzFeed Community, where anyone can post awesome lists and creations.
Learn more
or
post your buzz!