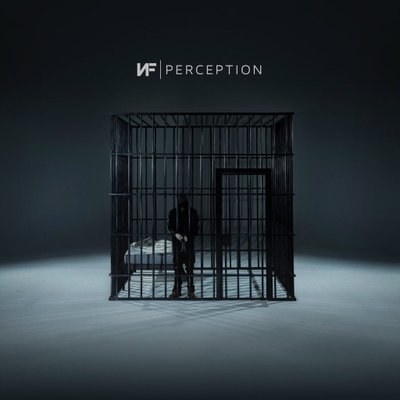 NF, Real Music
Artist NF, Nathan Feuerstein, released his latest album Perception on October 6, 2017 and shot to the top of the Billboard charts.
Feuerstein's music has seemed to resonate with an array of people, landing him at the top of the christian and rap music charts.
Feuerstein's career started after he graduated high school in 2009 when he visited the Fine Arts Festival in Michigan with Connection Church.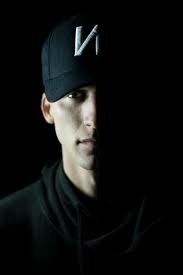 Feuerstein continues to write about his life, struggles, and faith. When he was younger his father raised him after his parents divorced. While in high school, Feuerstein's mom over-dosed and passed. He chronicled his pain in his song "How Could You Leave Us" off of his album Therapy Session.
Each song and album Feuerstein has released is emotionally charged with feelings and thoughts that he experiences in his life.
His newest album is a prime example of his emotionally charged lyrics. In Perception he addresses being an outcast, problems with his family, relationships, and demons he deals with from keeping himself in his 'mansion'.
Throughout his albums Feuerstein speaks about how he has built a mansion filled with walls that keeps him from things he has a hard time dealing with. His second album Mansion illustrated this concept. He keeps his music as emotionally open and real as he possibly can.
Feuerstein also does a great job of using his music to reach people who deal with loss, depression, loneliness, and pain. For him music isn't just about making money or creating buzz around him, it's his way to make sense of the things he faces while glorifying God.
In each album of his, his faith is a constant theme and something he openly speaks about. It's an interesting trend to see him now topping the Billboard charts as a known Christian artist.
He has been met with backlash for being a Christian rapper, but he has received more positive coverage than negative coverage of his music. People have compared and classified him alongside rappers Logic, Eminem and Machine Gun Kelly.
NF's Fall/Winter tour starts on Nov. 8, 2017 in London, UK. The Nov. 8 show is sold out as other dates are selling out. NF will be performing in Charlotte and Raleigh, NC.
NF's Website: http://www.nfrealmusic.com/
NF's Instagram: https://www.instagram.com/nfrealmusic/
NF's Twitter: https://twitter.com/nfrealmusic?ref_src=twsrc%5Egoogle%7Ctwcamp%5Eserp%7Ctwgr%5Eauthor
Mock Tweet:
NF releases 'Perception' & shot to No. 1 on the Billboard 200. This was a first for the Christian rapper #Christian #RapMusic #NF
****DISCLAIMER: this is a post for my journalism class at UNCC****
This post was created by a member of BuzzFeed Community, where anyone can post awesome lists and creations.
Learn more
or
post your buzz!