What Will Happen To Britain's Returned Foreign Fighters From Iraq And Syria?
The British government estimates that around 300 people who fought in Syria and Iraq have returned. But ministers haven't been clear about what will happen to them next.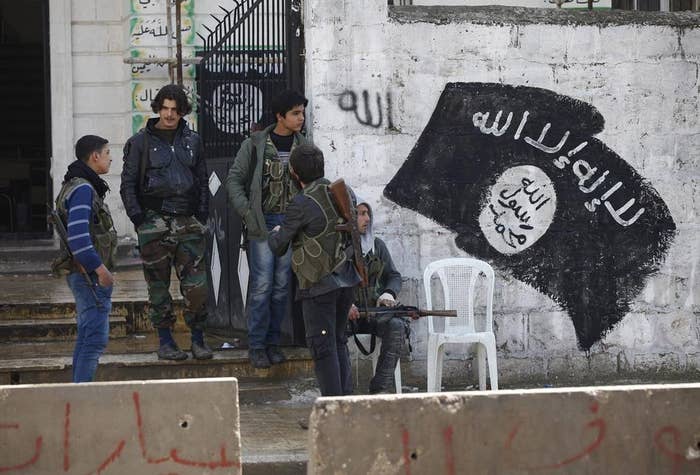 Following last week's attacks in Paris, it was revealed that at least one individual involved, a man called Abdelhamid Abaaoud, had previously fought with the militant group ISIS in Syria, before returning to his home country of Belgium.
The attacks, which are suspected to have been coordinated by ISIS commanders in Syria and supporters in Europe – including a number of returnees – have brought up the question of how European countries should deal with foreign fighters, especially those suspected to have fought with ISIS.
Following the events in Paris, the majority of countries in Europe are believed to be reassessing their policies on returning fighters. Both France and Belgium have recently announced plans to introduce more stringent checks at border crossings to prevent suspected fighters from entering the country, as well as plans to jail more people known to have fought in Syria.
In other countries such as Denmark, formal rehabilitation programmes have been set up by governments, offering psychological counselling and assistance in seeking work, housing, and education.
Britain's official deradicalisation programme is known as Channel. Little is known about how the programme works, although a number of counter-extremism voluntary organisations do contribute to it by providing services aiming to combat radical beliefs that could lead to violence.
According to the International Centre for the Study of Radicalisation (ICSR), more than 1,000 people have been referred to the programme after being deemed to be at risk of becoming violent extremists.
However, it is unknown how many of those referred to the programme are returning fighters, what groups they may have joined, or if they even travelled to Iraq or Syria to fight at all.
Additionally, because the programme is voluntary, some working in Channel say that they have seen few cases of people who have come back from conflict zones.
One counsellor working in Channel, who wished to remain anonymous, told BuzzFeed News: "I've been working on the deradicalisation side of counter-terrorism for five years...during that time, most of the people I work with tend to be those who are at risk of attempting to travel to Syria, or they've been referred because they've looked at ISIS propaganda online at school or something.
"But I haven't heard of any cases where a returning fighter will want to come to the government to refer themselves...there's a lot of distrust, and there's also a fear that if they say they've travelled, they'll get sent to prison, or they'll give their families unnecessary stress."
Just over 300 foreign fighters have returned to the UK from Syria and Iraq since the start of the Syrian civil war, according to estimates made by the British government. But only a handful have been successfully prosecuted.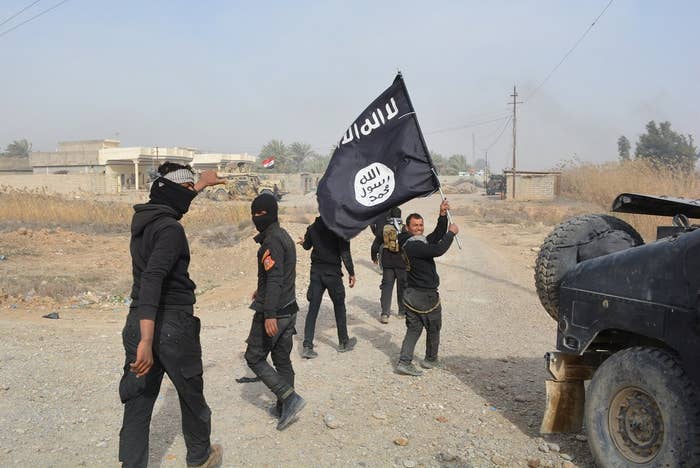 According to BBC News, 25 Britons have been convicted for offences relating to combat operations in Syria and Iraq, most of whom are said to have had links with ISIS. Some of them, such as Mashudur Choudhury and Hamza Nawaz, admitted they had participated in training with proscribed militant groups in Syria before attempting to return to the UK.
Despite the British government's assertions that they will prosecute anyone known to have fought with a proscribed organisation, however, most returning fighters often find themselves stuck in limbo – unable to talk about their experiences abroad for fear of imprisonment, and uncertain as to whether they are being monitored by security services upon returning to the UK.
According to Charles Lister, a visiting fellow at the Brookings Institution think tank and the author of The Syrian Jihad, this scenario is not uncommon in Europe, where legal systems mean it is difficult to prosecute returning fighters without ample evidence that they have participated in fighting or committed crimes abroad.
"There will be many cases [of returnees] where there isn't enough evidence to criminalise them," he told BuzzFeed News.
"For those kind of individuals, it is very difficult to manage them when they come back, but I do believe a programme does need to be put in place to facilitate their reintegration back into mainstream society."
Lister also warned that in the wake of the Paris attacks, states could attempt to lower the bar needed to prosecute those who have fought in Syria, regardless of who they fought with and for how long.
"The fear is that the burden of proof needed to prosecute foreign fighters will be lower in order to crack down on anyone that could possibly be a domestic threat. That does give power to hardliners involved in policy making," he said.
"That could be very dangerous. There's already a lot of evidence that prisons are not the best place to reverse radicalisation or reduce the establishment of extremist networks. In fact, in the UK, some of these [extremist] networks are reinforced in prison."
Those who work to help deradicalise returning fighters also say that existing government policy is counterproductive, because it criminalises every returnee.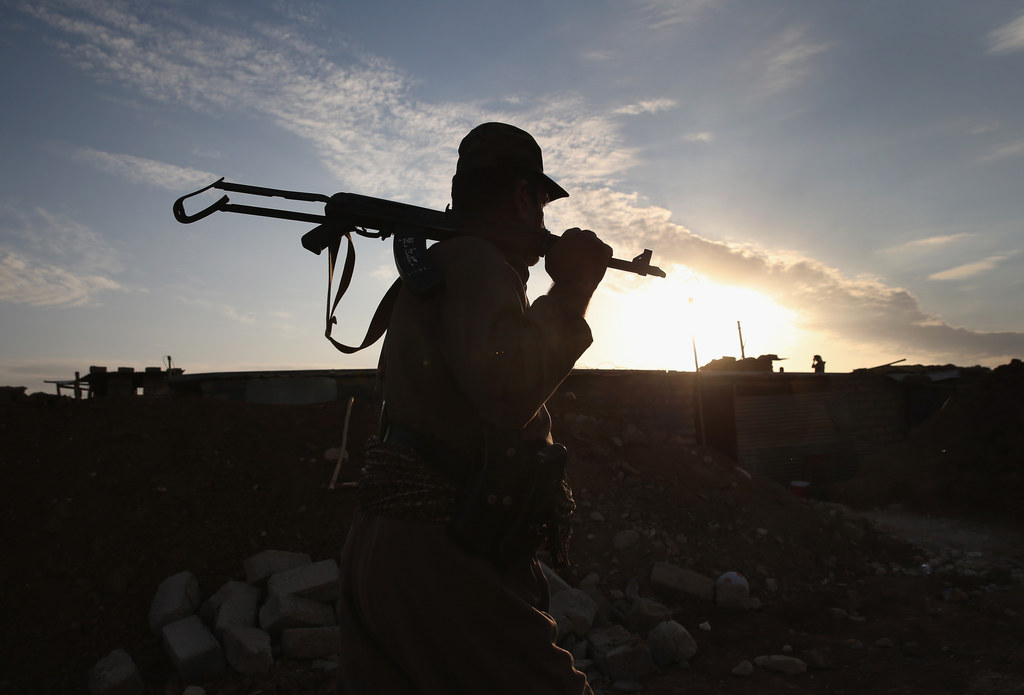 Abdul Haqq Baker, the former chair of south London's Brixton Mosque who now runs the nonprofit organisation Street, told BuzzFeed News that those who had returned from conflict zones were often unaware of who they could turn to for help.
"A lot of organisations who could have been very useful for deradicalisation and reintegrating [returnees] into society don't have the capacity or reach to do anything because the government's counter-extremism strategy views them as extremists," he said.
"The organisations that work on deradicalisation now are mostly consultancies that usually report directly to the Home Office. They don't have the apparatus to deal with deradicalisation or challenging views that are radicalised.
"What you need to help these young people are other people in similar situations. We've spent years working with people who have gone and fought in conflict zones ever since the war in Bosnia. And what we've learnt is that you need to create a safe space for these young, vulnerable people to come to, surround them with people who understand why they've done what they've done, and then to challenge their views piece by piece."
Baker added that those returning from Iraq and Syria should also be used to deter others from travelling in the future. "The situation with people joining ISIS is different compared to other conflicts, where people who would go usually had a more solid understanding of their religion, and what they wanted to do if they went to fight," he said. "Here, the process is very rapid, so you need people who are best placed to challenge those positions head-on."
Others such as Tasnime Akunjee, a solicitor specialising in terrorism cases, warn that alienating disillusioned fighters who have returned could be dangerous in the long term.
"It's impossible to have an environment of rehabilitation [in the UK] because this isn't an environment of habilitation," he said. "The people that go off to fight in Syria all have their own reasons for going. On one end, some are idealistic – they've gone to fight Bashar al-Assad, or they've gone to do humanitarian work, only to return and be treated as criminals. On the other side, you've got those who join ISIS, many of whom are alienated from the societies they live in. And when they go to Syria, they see that it's not all they expected it to be, but when they come back, they find themselves in an even more hostile environment."
Akunjee, the legal representative for the three schoolgirls from Bethnal Green, east London, who travelled to Syria earlier this year, also said that the government should consider using returned ISIS fighters to challenge the group's online propaganda.
"You've got former members of Hizb ut-Tahrir and other so-called radical groups who are now involved in deradicalisation work. So why aren't we using people who have been through this in the present context? We should involve leaders from Muslim communities too, but people who have been through this before, and decided that it wasn't worth it ... We should make their voices loud and clear."
A Home office spokesperson told BuzzFeed News that their current priority is to prevent further Britons from traveling to conflict zones.
"Our priority is to dissuade people from travelling to areas of conflict in the first place and our Prevent strategy includes work to identify and support individuals at risk of radicalisation," the spokesperson said.
"Decisions on people who return from Syria and Iraq are taken on a case-by-case basis. Some of these people may have been exposed to traumatic experiences and others may be radicalised or vulnerable to radicalisation. For some, prosecution for terrorist offences is the right course of action. For others, it may be that other forms of support, including Channel, might be more appropriate."