The Daily Express Deleted A False Story That Claimed Half Of British Muslims Support ISIS
Counter-extremism expert Haras Rafiq told BuzzFeed News he was "upset and angry" to be quoted in the story, which has now been taken down.
On Tuesday, the Daily Express ran a story on its website alleging that half of Britain's Muslims supported ISIS.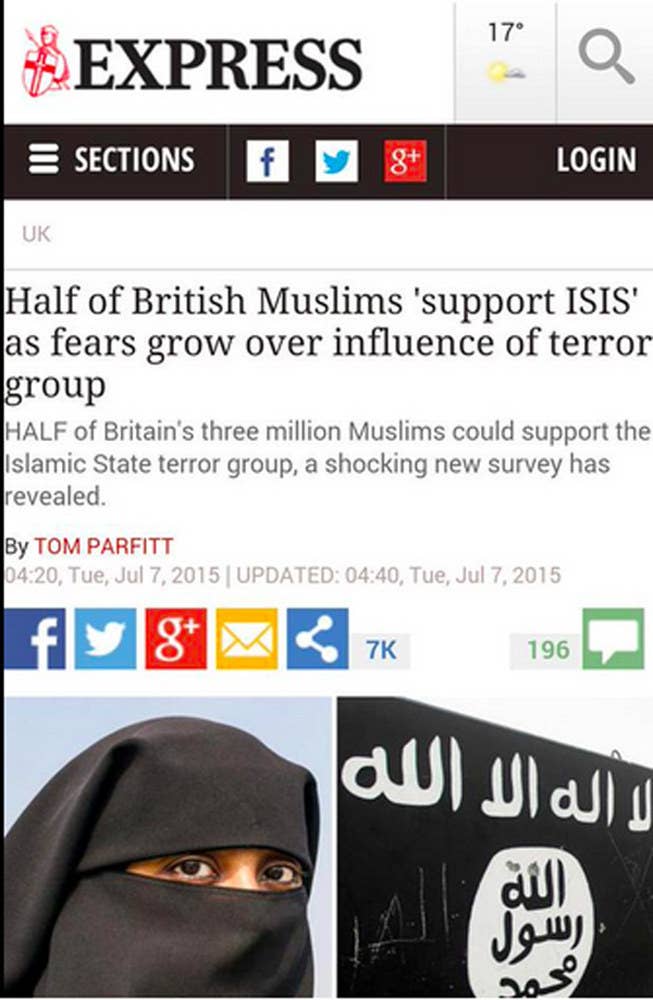 The story, run on the 10th anniversary of the 7/7 attacks in London, said there had been an increase in the number of adults claiming to "sympathise" with ISIS and suggested that it could mean 1.5 million Muslims in Britain sympathise with the group.
The article, which has been deleted but which is archived here, said: "Half of Britain's three million Muslims could support the Islamic State terror group, a shocking new survey has revealed."
The story seems to have been based, without attribution, on a poll commissioned by the Daily Mirror.
The Mirror commissioned polling company ICM for a story about the chances of terror attacks.
The resulting survey, which can be viewed here, was a poll of British individuals based on age, location and social class. At no point did it factor in religious beliefs.
It asked slightly more than 2,000 people for their views and found that 57 people said they had a "very favourable" view of the terror group.
The Mirror took this number, which it said was a 2% rise on a year ago, as possible evidence that "around half of Britain's three million Muslims could be IS sympathisers". The Express made this dubious claim its headline.
The Express went on to include quotes from Haras Rafiq, managing director of the counter-extremism think-tank Quilliam, that he had originally given in a different context to the Mirror.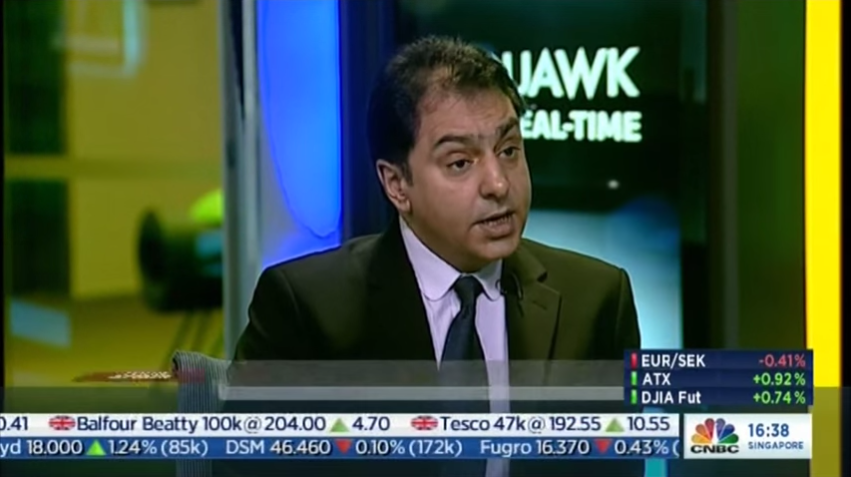 He was quoted as saying the findings were "not surprising". Rafiq told BuzzFeed News that he only discovered the story on Wednesday night, after being notified by a friend on Facebook.
"The Mirror piece said that the number had risen to 9% of adults, which is around 1.5 million people," he said. "[The Express] seem to have lifted the quote, and seen that figure to mean British Muslims.
"I was really upset and angry. It's an example of lazy, inaccurate journalism and misrepresentation of stories because the reporters haven't been part of the wider discussion."
He has reached out to the Express to suggest it retracts the quote and issues a printed apology.
A spokesperson at ICM told BuzzFeed News it had never spoken to anyone from the Daily Express.
"We conducted this poll for the Daily Mirror, and it seems that several inferences have been made from it," Martin Boom told BuzzFeed News.
"People always make inferences on polls, and I won't comment on that. But we are a transparent organisation, and our data is freely available on our website."
BuzzFeed News also understands that ICM has not worked with the Daily Express for "over 10 years" and that following the publication of the story, the organisation received a "large number" of complaints.
BuzzFeed News has contacted the Daily Express for comment.