If you've visited a British supermarket in the past few weeks, you might have seen a strange red sticker on meat products warning that your weekly shop could be funding terrorism.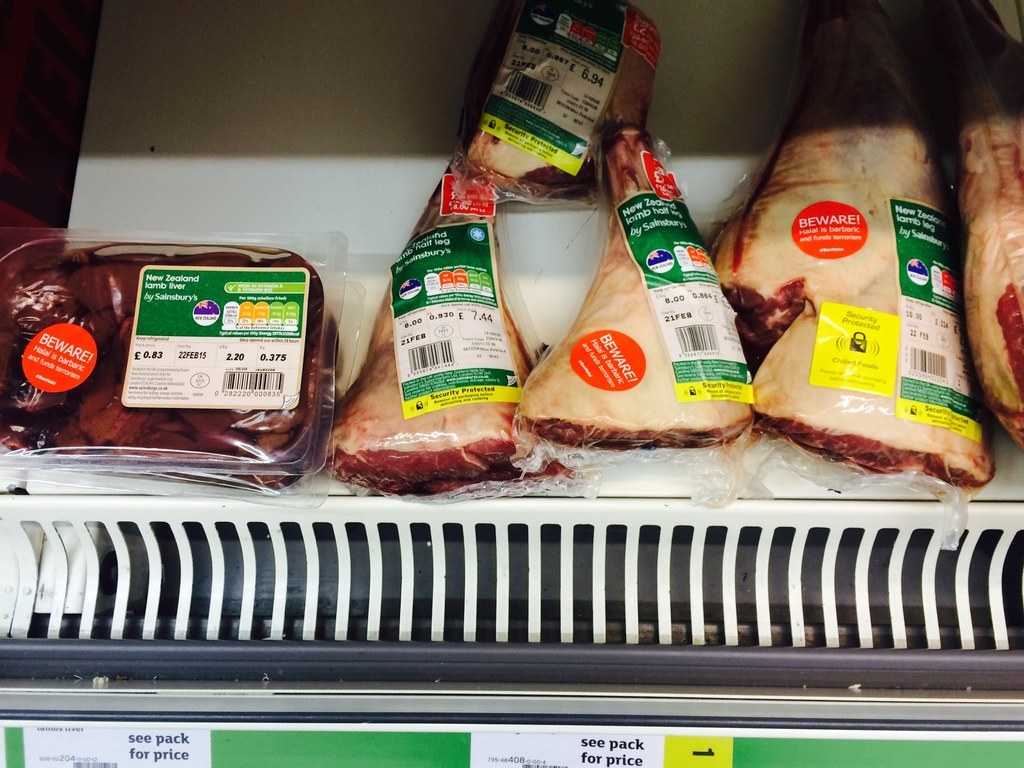 The stickers claim that halal slaughtered meat is "barbaric".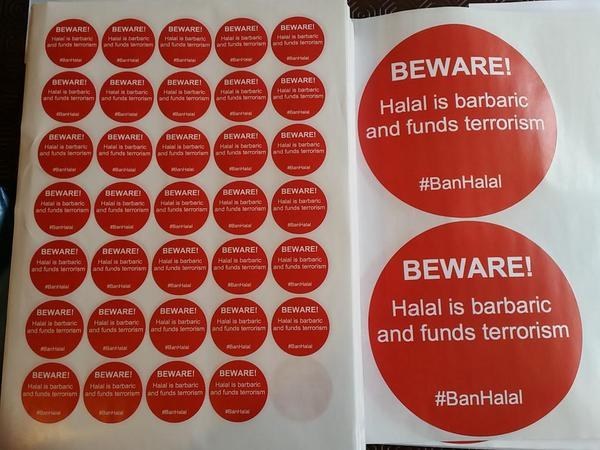 While the stickers have mainly been spotted in supermarkets such as Tesco and Waitrose, they've also been seen in restaurants and on public transport.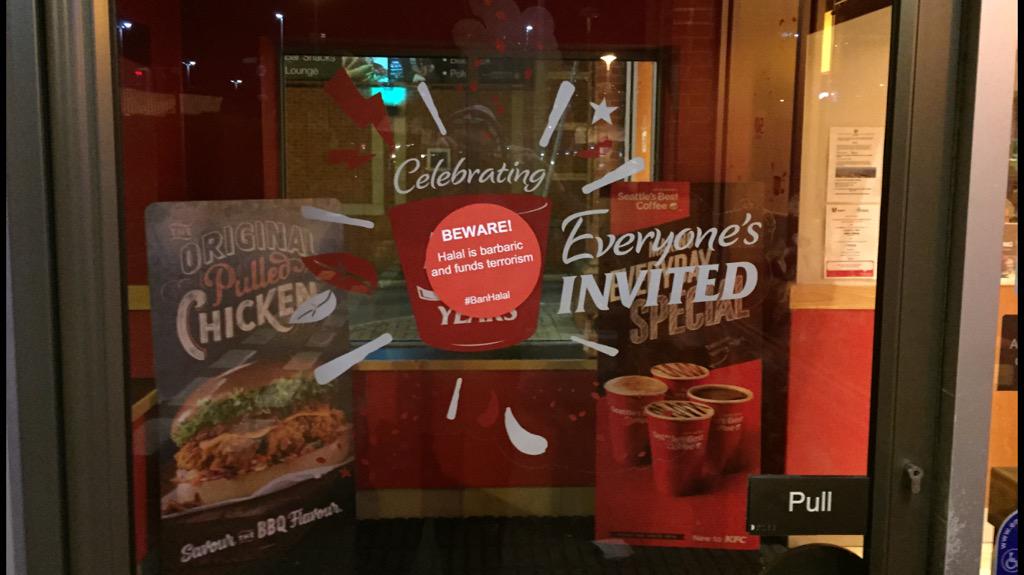 Rodney, the man who putting up the anti-halal stickers, told BuzzFeed News why he set up the campaign: "UK supermarkets [were] denying me my right to choose not to consume halal products."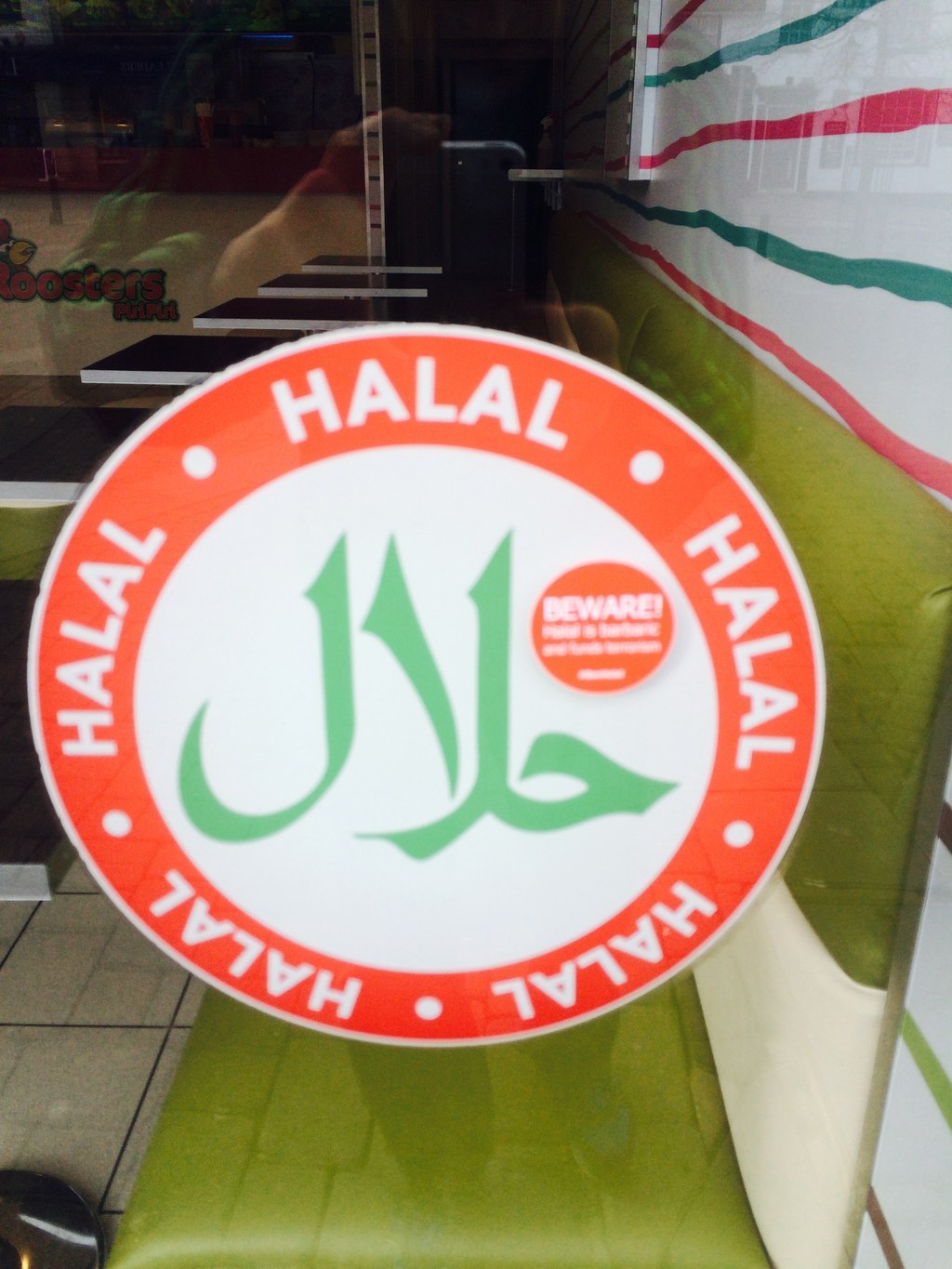 When asked about his claim that halal meat funded Islamist terrorism, he remained adamant that the profits from such products were being funneled into "jihadi" causes.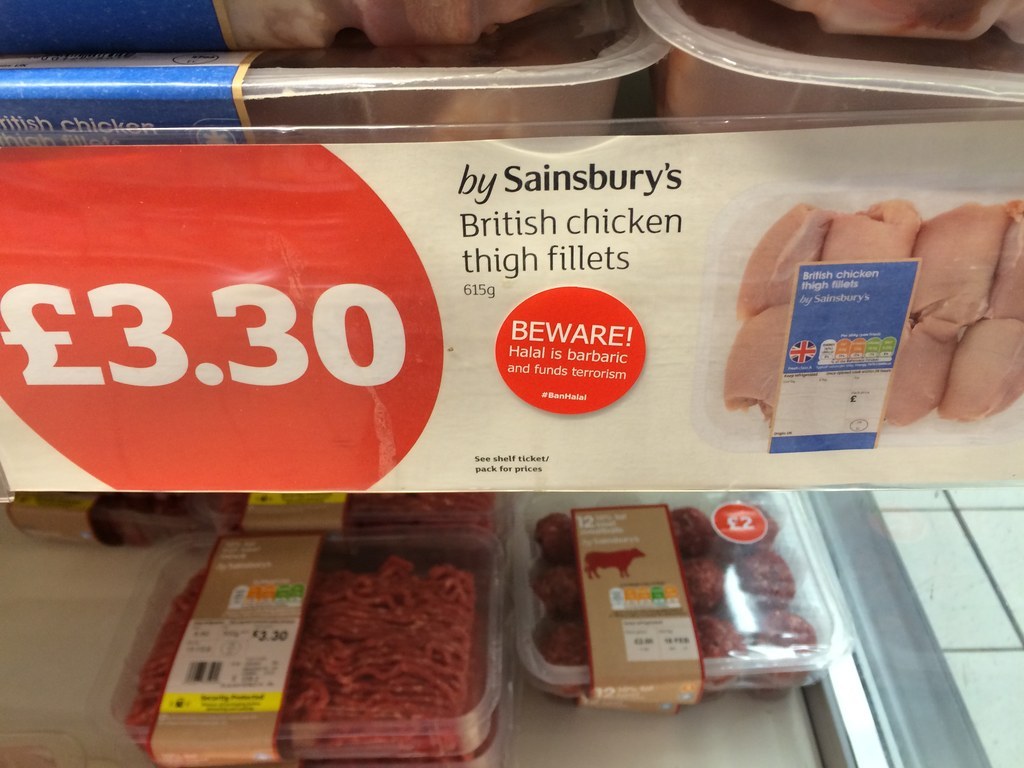 Two people are coordinating the campaign by sending out stickers and leaflets, according to Rodney, although there are "hundreds participating and thousands supporting".
He also said he'd sent packs of stickers "as far as Scotland, Northern Ireland, Wales, and all over England".
Additionally, he told BuzzFeed News that he was in contact with groups in the US, Australia, and Europe who wanted to run similar campaigns.
Despite his campaign having been called racist and Islamophobic by many on social media, Rodney insisted he has no connection to far-right groups and that #BanHalal is not attacking minority groups.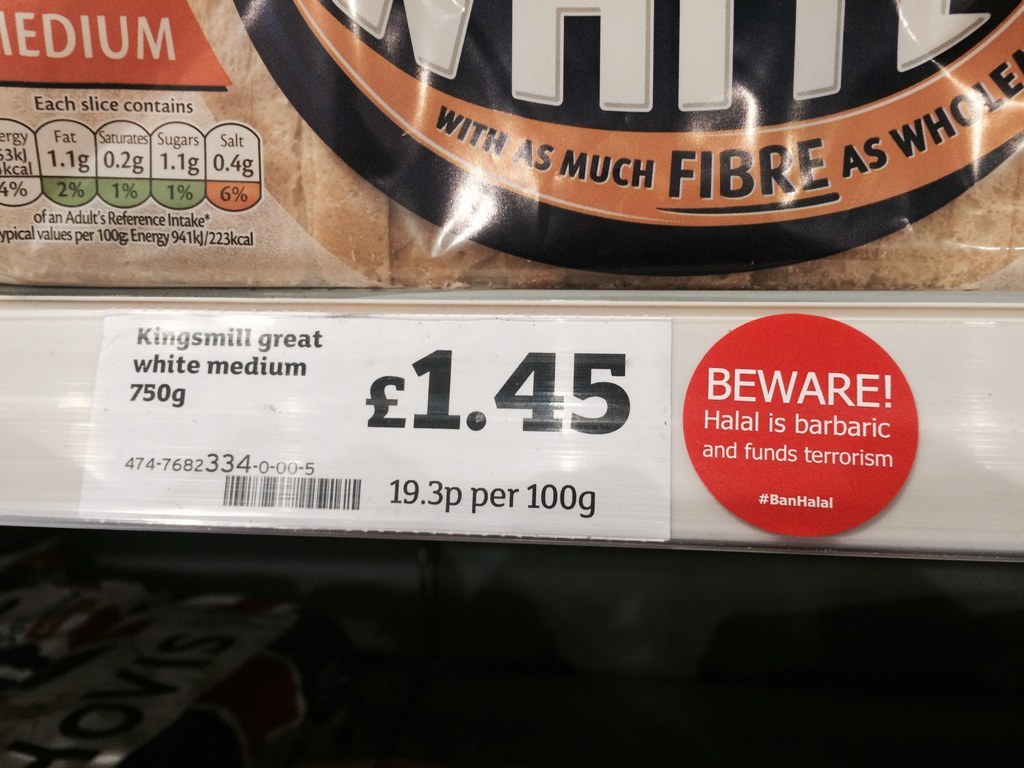 The campaign comes after an official petition to the UK parliament to ban religious slaughter reached more than 115,000 signatures last month, meaning that the issue is eligible to be debated in parliament.
The petition argues that both halal and shechita, the Jewish form of religious slaughter, cause pain to the animal and compromise welfare.
However, a counter-petition to protect the religious rituals has also garnered over 120,000 signatures, and argues that animal rights groups and charities should be more concerned about the conditions of slaughterhouses than the methods of killing animals. The campaign group Animal Aid released footage this month showing apparent breaches of both animal welfare standards and proper halal practice at a slaughterhouse in Yorkshire.
Despite calls for ritual slaughter to be banned in the UK, the Department for the Environment, Food and Rural Affairs (Defra) said it has no intention to ban the practice.