This is Ava Vidal, a stand-up comedian and a Daily Telegraph blogger.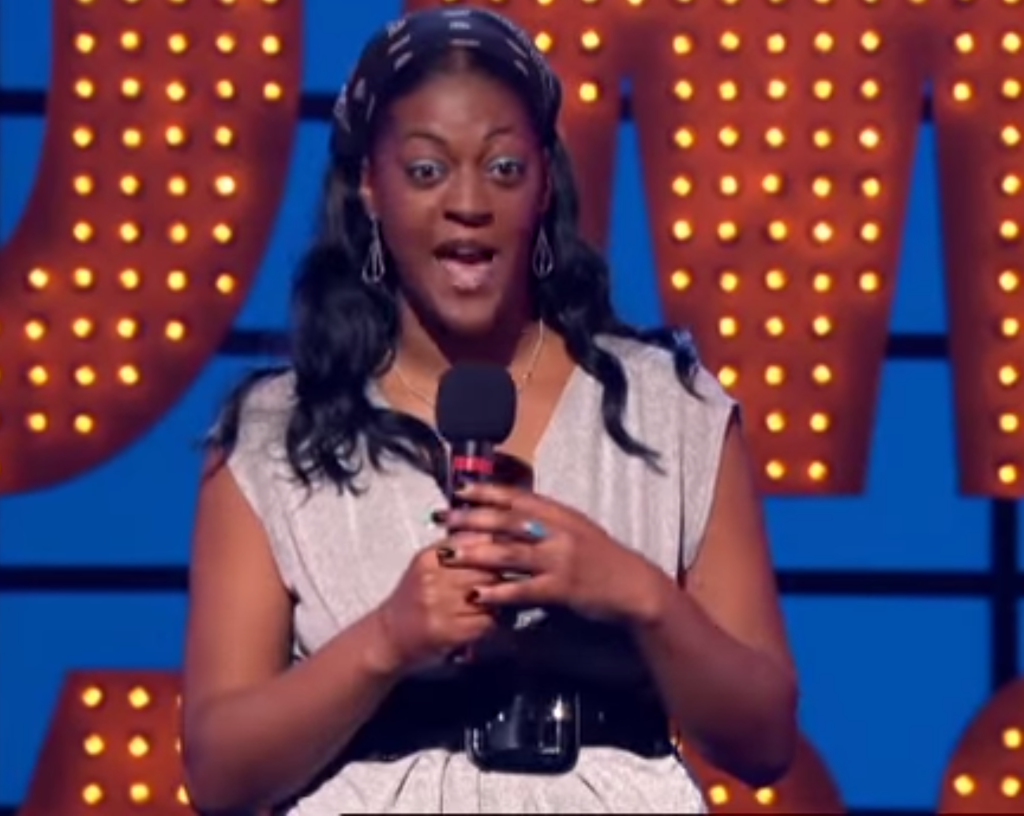 While out celebrating her birthday near London's Kings' Cross on Monday night, Vidal saw a man attacking a woman in the street, she told BuzzFeed News.
"There were two blokes," she said. "One of them was wearing a Boris Johnson mask, and he punched a woman.
"Before he punched her again, I stood in front of the woman. I was taller than him so he walked off ... They were both drunk, but that's not an excuse."
Vidal added that the man wearing the mask then came back to her and said he was "going to vote for UKIP to get rid of black bastards like me".
The man then apparently shouted other racial threats at her, including taunting her about the Ku Klux Klan and threatening to burn her.
The Metropolitan police confirmed to BuzzFeed News that there was a live investigation into the alleged incident, although Vidal said that when she first called them she was dismissed and had to take refuge in a nearby shop.
"When I called the police," she said, "I told them I was scared and that he was racially abusing me."
When she went closer to the man to record his insults, the phone operator did not take her claims seriously, Vidal said. "She [the phone operator] said to me, 'Oh really? I thought you were scared. If you're scared, why are you going near him? You aren't acting scared.'"
Even after Vidal went into the shop, the man apparently continued to threaten her, saying: "You'll see, UKIP will get rid of all you bastards, you'll see, you'll see."
After tweeting about the incident, she received more abuse online, which she retweeted to her followers.
Vidal told BuzzFeed News that racist abuse – especially towards Muslim women – appeared to be getting more common, largely as a result of rising anti-immigrant sentiment.
"It's so natural that it slips off their tongue," she said. "I don't believe you can have this rhetoric in mainstream politics – everyone I know now lives in more fear.
"We're now living in a society in which when you're a victim of racism, it's downplayed, and you're even accused of lying."