This British Rapper Is Trying To Find Out Why His Father Killed Himself
Stephen Manderson, aka Professor Green, told BuzzFeed News more needs to be done to help British men talk about mental health issues.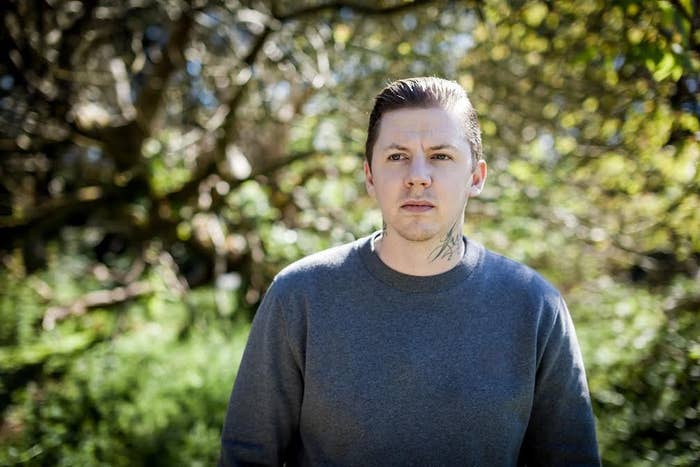 Stephen Manderson, better known as the rapper Professor Green, is using his public profile to raise awareness of male suicide in Britain.

For Manderson, 31, this is a personal story. In 2008, when he was just 24 years old, he learnt that his father, Peter, had killed himself. Manderson had rarely seen him when he was growing up, and in a documentary due to be broadcast next week, he tearfully recalls his final words to his father months before his death: "I hate you."

In the BBC Three documentary, titled Professor Green: Suicide and Me, Manderson says: "Suicide is the biggest killer of men under the age of 45. It's not a topic anyone really wants to talk about. But I'd like to get a better understanding of why my dad did what he did. And I'd like to, bit by bit, remove the taboo that surrounds it."
He also told BuzzFeed News that more needs to be done to raise awareness of male mental health.
The BBC film sees Manderson return to his childhood home in Upper Clapton, east London, in an attempt to find out why his father killed himself, as well as to address the issues that surround a growing number of suicides carried out by hundreds of men across the UK each year.
Manderson finds out about the personal struggles his father went through and how few of his father's friends had known about his issues before he killed himself, as well as the revelation that another family member, his uncle, had killed himself just before his father did.

The latest figures from the Office of National Statistics show that between 2013 and 2014, 78% of all suicides in the UK were carried out by men. Additionally, the data shows that while female suicide rates have declined since 1981, those of men have dramatically increased.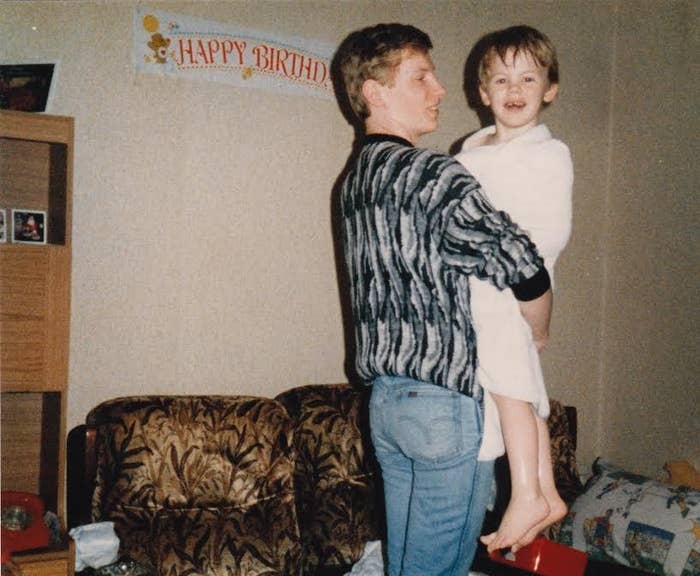 The film also features men who have attempted suicide, and families who have lost loved ones due to the stigma surrounding mental illness among men, as well as looking at charities that are attempting to raise awareness around the subject.

Speaking to BuzzFeed News, Manderson said that while making the film, he found that many men felt unable to talk about their mental health and wellbeing.
"There's still that expectation for men to fit into the role of an archetypal male," he said. "The world is changing, and the role of men is becoming less defined ... society hasn't evolved to a place where men feel it's OK to open up about these issues.
"Suicide is no longer a crime...but the way that we talk about it at the moment, it hasn't changed since then," he added. "Because of the stigma around it, people generally shy away from talking about it openly...I mean, when someone commits suicide, they are killing someone – themselves – and it is a very violent way of dying."
Manderson believes that more needs to be done to teach the public about male mental health too.
"Education is an important way to reduce the stigma and teach men to be more open to talking about their feelings – we should be making people aware of it in schools...also the effects it has on those around you," he said.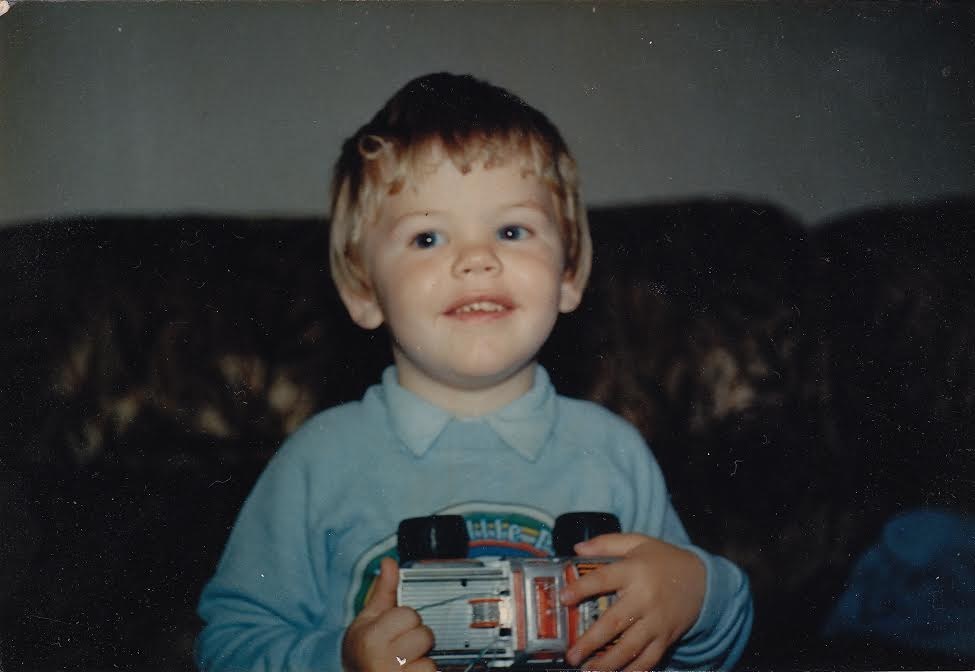 The film comes as charities specialising in suicide prevention call for more assistance from the government on mental health issues.

"The big question for me is that [suicide] is the biggest killer of men under the age of 45 in Britain, and no one is talking about it," said Jane Powell, the chief executive of the charity Campaign Against Living Miserably (CALM).

"I think the stigma around male suicide is that we're embarassed to talk about it. Our assumptions about men are that they are supposed to be responsible and looking after everybody – there's this idea that if men don't abide by that image, he's not being a 'real man'".

Powell told BuzzFeed News that the government needs to improve the way that it monitors suicides among men living in the UK, and to focus on areas where suicides have been more common. "In these areas the people are even more vulnerable – they don't call it contagion for nothing – so planning around these areas needs to be better," she said.

Additionally, Powell urged suicide prevention campaigns to be gender specific as a way to raise awareness among men.

"We only really talk about male mental health when there's a physical component, such as if that man is disabled, or he's returned from the army and has lost physical body parts – until we stop thinking like this, there's no way we'll address this issue properly."
If you need to talk to someone, the Samaritans can be contacted on 116 123, 24 hours a day, 365 days a year. You can email them through their website, which includes details on how to visit them.
"Professor Green: Suicide and Me'" will air on BBC 3 at 9pm on Tuesday 27 October