Crest Academies, a school in Brent, London, has come under fire from more than 100 parents following the decision to introduce mixed-sex classrooms and mixed-sex recreational spaces for pupils.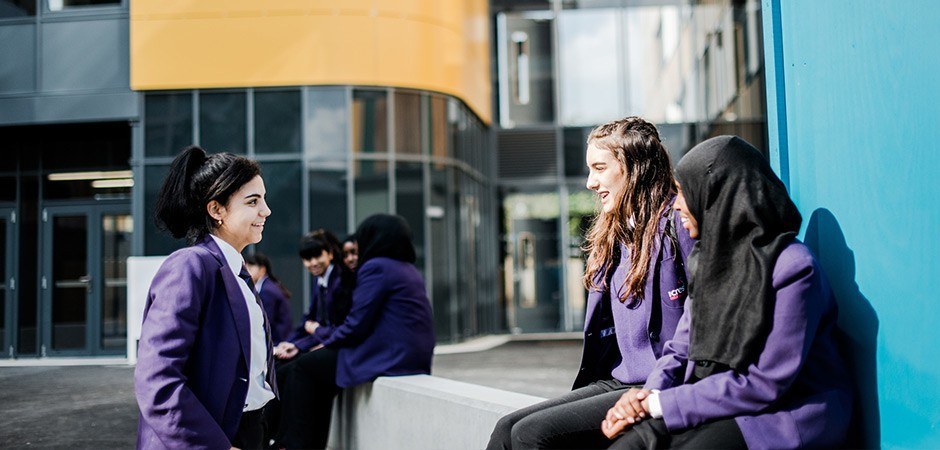 The school was formed last year by a merger of two separate institutions, the Crest Girls' Academy and the Crest Boys' Academy. At the beginning of this year, the school was taken over by a new headteacher, Mohsen Ojja.
The two schools had been rated poorly by Ofsted in 2013 and the education regulator had placed the boys school in special measures. Although the vast majority of the merged school's students are Muslim, it remains a non-faith state school.
Crest Academies has so far continued to teach male and female students separately, but Ojja has announced that following months of consultations with parents, this arrangement will come to an end in September, and mixed-sex classrooms and mixed-sex public spaces will be introduced for the students.
He told The Independent: "We have a large number of Muslim kids, but they are in the British education system, and we have a duty to cater to them as best we can.
"The only way to do that is to streamline our efforts and get the best teachers working with all pupils. We had a wall of segregation, and children told me they were worried about what might happen to them if they crossed it. We don't have that anymore."
Now more than 200 people have signed a petition calling for the plans to be halted and claiming that parents and school leaders were not told about this change.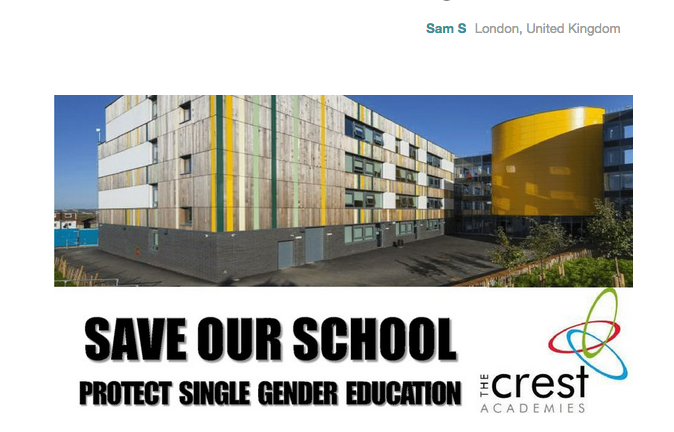 The petition, which was started by parent "Sam S" on Change.org, says that in June 2015, "parents were informed of a proposal to fully implement and deliver mixed-gender education. The school leadership has not provided any conclusive evidence that a mixed school would better perform and provide equality for all.
"Parents are highly concerned and are openly seeking to resist this draconian measure in the school's delivery of learning and teaching."
One parent, who did not wish to be named, told BuzzFeed News: "This has nothing to do with religion – my daughter has female and male friends inside and outside of school. I am angry because I did not hear about these plans until just a few weeks ago, and I did not get a say in the matter."
He added: "There are plenty of schools across the UK that are single-sex and perform much better than schools that are mixed-sex. Many parents here just want to make sure their children can get a good education."
Another anonymous parent told the Kilburn Times: "They registered the school as mixed last year and never told the parents. They consulted parents to merge the school for admin purposes but gave commitment single gender education would continue.
"Lots of parents chose this school not due to its performance but due to preference of single gender education."
Ojja told BuzzFeed News that the "coeducational model" was designed to help students prepare students for life in "modern Britain".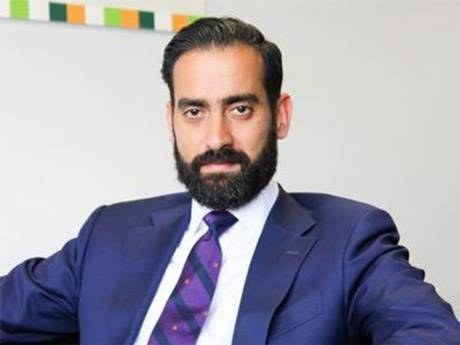 "At Crest we are absolutely clear that standards have to take precedence over segregation," Ojja said. "We want to prepare young people as best we can for modern Britain and that means moving to a coeducational model.
"A full and detailed consultation with parents, staff and students was carried out last term and whilst staff and students were overwhelmingly positive about the move, it is clear we have more to do to help some parents understand why the move will benefit their children."