Mushin Ahmed, an 81-year-old pensioner from Rochdale, died in hospital on Friday morning, after sustaining heavy head injuries two weeks ago.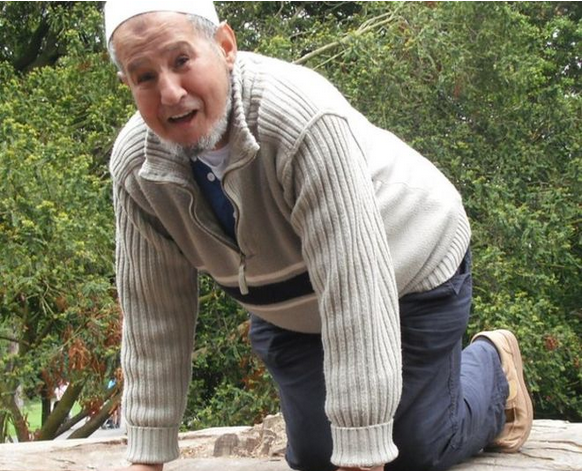 Ahmed's death was confirmed by South Yorkshire police in a statement on Friday morning.
Ahmed, who was described by his family as "gentle" and "unconfrontational", had been making his way to a nearby mosque for fajr (morning) prayers.
The attack took place on 10 August at 5.25am. According to police, Ahmed was targeted by a group of men in an area just off Fitzwilliam Road, Rotherham,
"It is with great sadness that we confirm to the public this morning the death of Mr Ahmed and our sincerest condolences go to his family and friends" said Detective Chief Inspector Chris Singleton from South Yorkshire police's specialist crime services.
"He was a much-loved and respected member of his community and his relatives are receiving specialist support from officers during this difficult time. I'd ask that the wider public and the media respect the family's privacy at this distressing time."
Earlier this month, Ahmed's son Yossef Francis Ahmed told the Rotherham Advertiser that his father "lived and worked in Rotherham all his adult life" and came to the UK in the 1950s along with his wife.
"We hoped that after all these years he would be safe taking his morning walk to prayers but unfortunately as someone said these days society can't guarantee that to any of us," he said.
"The only way around this is through faith in God and humanity as the good people of Rotherham are showing. Most people are not criminals regardless of creed or colour."
Two men have been charged in relation to the incident and will appear before Sheffield crown court later this month.
Damien Hunt, 29, and John Rice, 21, who are both from Rotherham, were charged at the Magistrates court last Friday.
Another two men, aged 24 and 29, were also arrested but later bailed and haven't yet been charged as police enquiries continue.
Anyone with more information about the incident is asked to call the police on 101 or Crimestoppers anonymously on 0800 555111, quoting incident No. 147 of 10 August 2015.
Looks like there are no comments yet.
Be the first to comment!