The government is to block local authorities from introducing "politically motivated" boycotts of Israeli products and UK defence companies.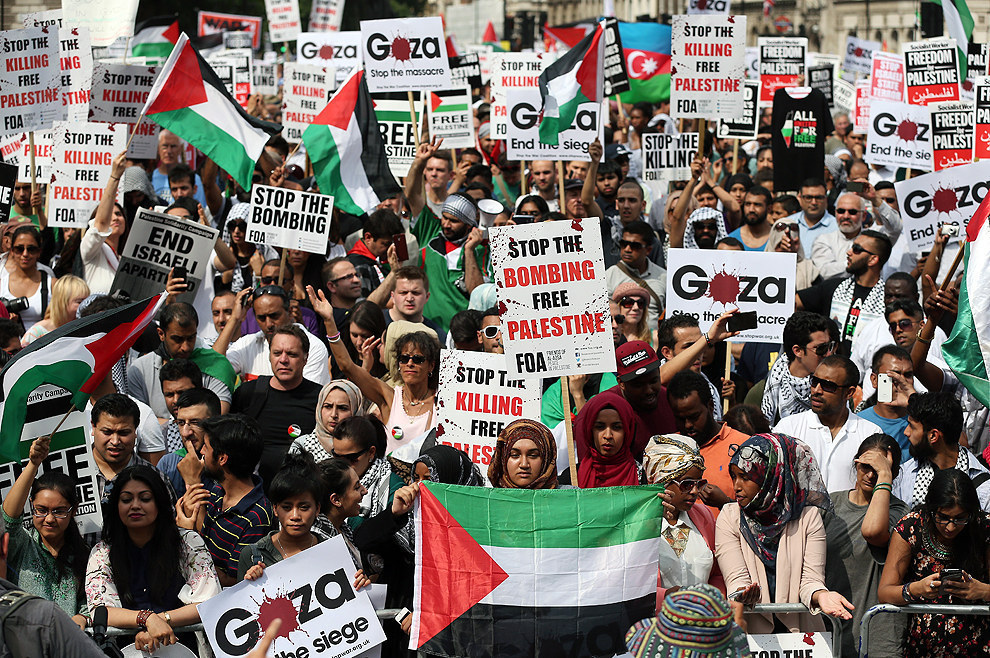 The new rules, announced of the eve of the Conservatives' annual conference, are aimed at the "militant actions of left wing councils, spurred on by trade unions and the Labour leadership", the government said.
The government claim that the boycotts have "harmed both community relations and "Britain's economic and international interests".
Among the cases it cites are Leicester city council's decision not to use goods or services produced in Israeli occupied settlements earlier this year, sparking criticism and claims of anti-Semitism from local Jewish groups.
It also cites various councils who have debated whether sanctions should be imposed on Israeli produced goods, including by Nottingham city council in January.
The ministers say that boycott campaigns have resulted in Jewish faith leaders expressing concerns over rising anti-semitism, citing instances where kosher foods have been taken off shelves and cases where Jewish films have been banned from public screening.
"Divisive policies undermine good community relations, and harm the economic security of families by pushing up council tax. We need to challenge and prevent the politics of division," said Cabinet Office minister Matthew Hancock.
Statements against boycotts of Israeli goods have also been made by other government ministers, including Skills minister Nick Boles earlier this year.
Ministers have also accused Labour leader Jeremy Corbyn of encouraging boycotts against Israel and defence companies looking to do business with Britain.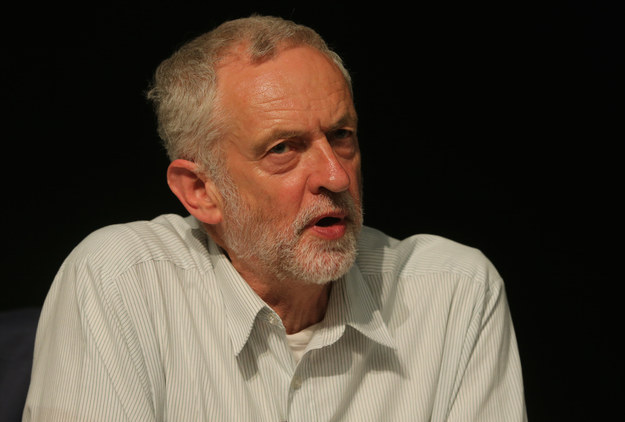 "Labour's Jeremy Corbyn and John McDonnell, alongside Labour-affiliated trade unions, are urging councils to use their procurement and pension policies to punish both Israel and the UK defence industry," the government has said.
The Labour leader has said he supports Palestinian statehood, and has been a patron for the Palestinian Solidarity Campaign, a group that advocates for boycotts, divestments and sanctions (BDS) against goods and services produced in Israel.
BDS identifies a global campaign that attempts to "increase economic and political pressure on Israel" in order to end Israeli occupation, and to "respect the right of return for Palestinian refugees."
The government has referred to these groups as "separate hard-left campaigns" and in the statement accuse them of "destroying British jobs" and preventing work with Israel needed "to protect Britain from foreign cyber-attacks and terrorism."
Although Corbyn claims to support the "recognition of a safe and viable Palestinian state, alongside a safe and viable Israel" he has been criticised for referring to Hamas and Hezbollah, Islamist militia groups who do not view Israel and a legitimate state, as "friends".
Prior to his election as Labour leader, he has also advocated a "complete freeze on illegal settlement growth" in the West Bank, and has encouraged "an end to all trade and investment with illegal Israeli settlements on occupied Palestinian territory."
Corbyn has said he would impose a "two way arms embargo" on Israel if he became Prime Minister, but has stated he did not support a "general boycott against Israel."
BuzzFeed News has contacted the Labour party, but did not receive a statement at the time of publication.