A British imam claims to have had his travel authorisation to the United States revoked just minutes before his flight was due to leave.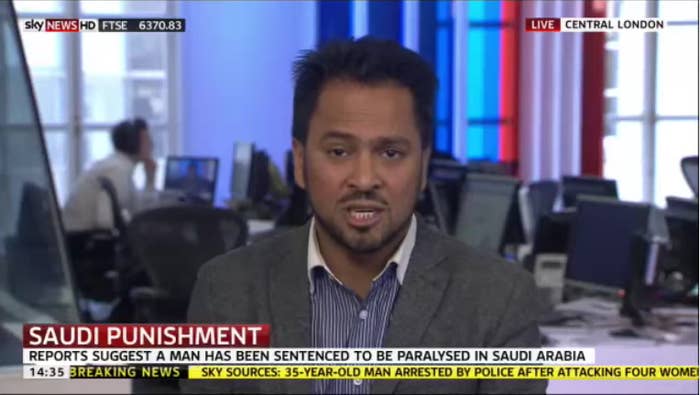 Ajmal Masroor, a well-known imam and commentator based in Bristol, told BuzzFeed News that he was due to travel to New York last week to give a lecture at a community mosque, as well as to visit friends.
Masroor said that just minutes before he boarded his Virgin Atlantic flight from Heathrow airport, he was approached by a representative of the United States embassy, who told him his authorisation under the US Visa Waiver Programme (VWP) was being revoked.
He is one of a number of British Muslims who say they have had similar experiences in recent weeks just as they were about to board flights to the US. The Muslim Council of Britain said it was concerned that US officials were making the decisions to revoke authorisations on the basis of the faith of the individuals involved.
Masroor said he had applied successfully to travel under the VWP, which allows citizens of certain countries, including Britain, to travel to the US for up to 90 days without having to go through a formal visa application.
Those wishing to travel to the US under the programme must first apply through the Electronic System for Travel Authorization (ESTA), which is run by the US Customs and Border Protection Agency. The scheme is open to citizens of the qualifying countries unless they have a criminal record, have been arrested even if not convicted, or have a communicable illness.
But although Masroor met the criteria and had been granted permission to travel, he was approached by a US official shortly before boarding. "They asked to see my passport," Masroor said. "I handed it to him... he told me shortly after that my visa had been revoked, and I would be unable to travel to the United States today."
"I was so shocked," Masroor said, adding that when he asked why this was happening, the man replied: "You must have done something wrong," before walking off.
"I'm baffled, annoyed and angry at the moment," he wrote.
"[The] USA has the right to issue and revoke visa – I fully understand that. However not forwarding any reasons infuriates ordinary people. It does not win the hearts and minds of people, it turns them off. I am amazed how irrational these processes are but does USA care about what you and I think? I don't think so! It is the emperor and it does what it damn wills."
Masroor said that he is due to meet with a US embassy official next week regarding his case.
BuzzFeed News has also learned of at least two other incidents where Muslim families claim to have had their travel plans to the United States thwarted without explanation.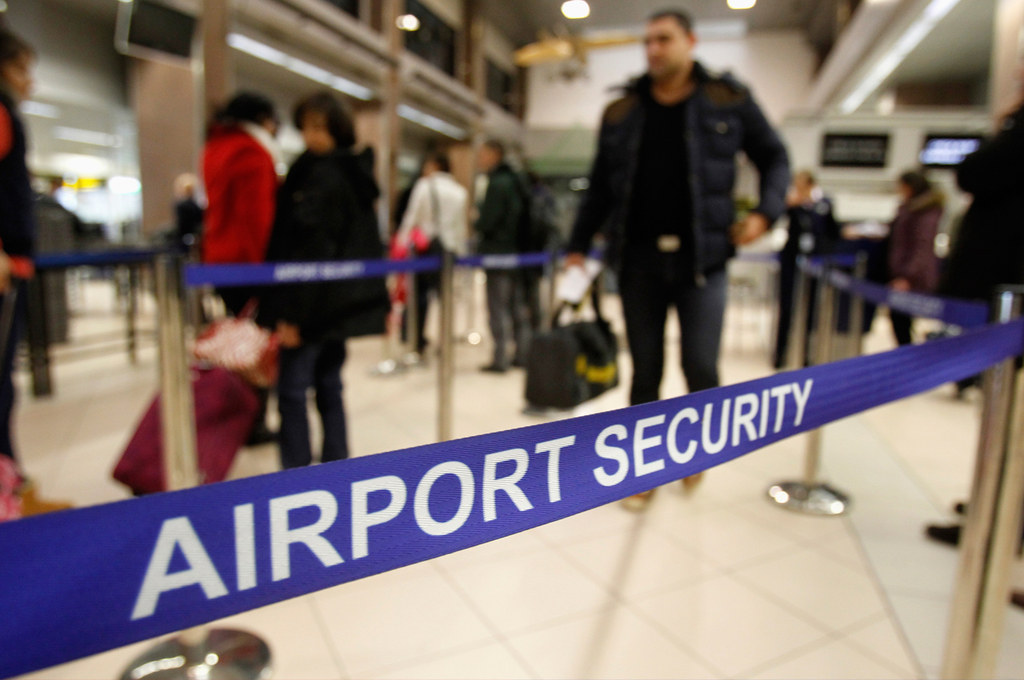 One family of 11 from London said that they had not been allowed to board a Norwegian Airlines flight from London Gatwick to Los Angeles, despite successfully applying through the ESTA website.
One family member, Hamid Mahmood, told BuzzFeed News they were intending to go on a two-week holiday, during which they planned to go sightseeing and visit relatives.
The family said they had applied for their authorisations six weeks before travelling to the US.
Mahmood told BuzzFeed News: "Our documents all complied, there were no hold-ups at customs and security, and we had our boarding passes in our hands literally steps away from the aeroplane. In the queue to board the plane, having passed every stage of the airport process, we were still pulled aside by a gentleman from border control, separated from the other passengers in an almost alienating manner."
After a series of checks and "humiliating" interrogations, Mahmood said the family were "told that we could not board this plane due to problems with the ESTA authorisations... and we would not be allowed to travel to the US".
Mahmood said that one official told them that "[the US government] themselves told Gatwick border control that we could not board this plane", although the family have not received any official explanation from the US embassy.
In another case, a Muslim couple who did not wish to be named, from London, told BuzzFeed News that they had repeatedly been refused permission to travel to the US, despite assurances they would be visiting family for a short period of time.
"We have family who live in the United States, who were unable to come to our wedding last year," the couple said. "We had called the embassy, and were told there was nothing irregular with our travel documents or backgrounds to make us red flags, or think we would be of danger... but since then, three times, we have been denied without explanation. It makes us feel like criminals, even though we have done nothing wrong at all."
US immigration specialists say that British Muslims may be getting caught up in new rules restricting the travel of individuals deemed to be a potential security risk.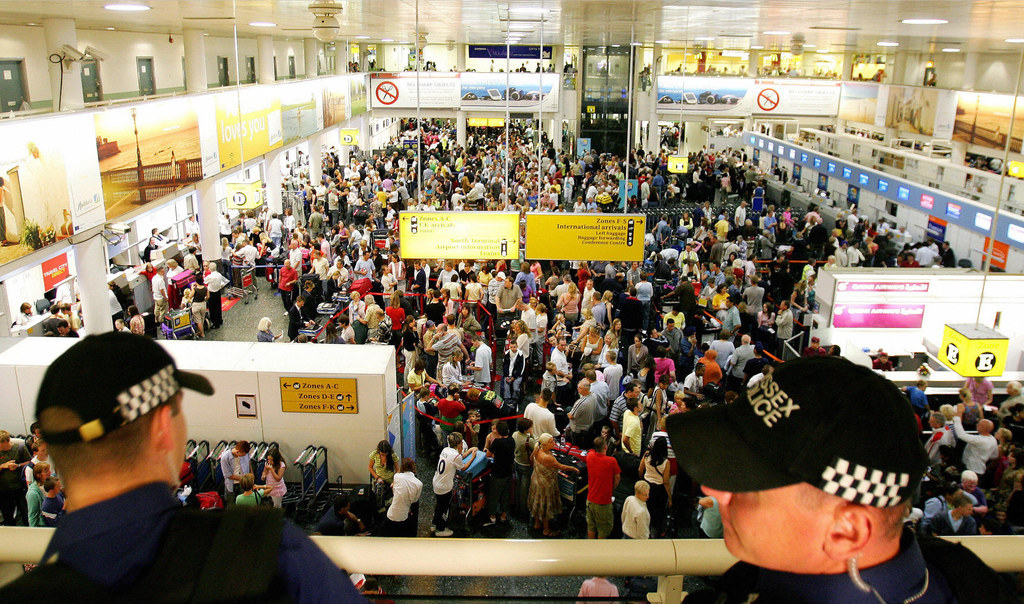 "[The Americans] are becoming more restrictive, and are changing Visa Waiver Programmes to countries deemed to be sponsors of terrorism," said Kehrela Hodkinson, principal of the Hodkinson Law Group.
"The restrictions are also looking at the individual travel patterns of individuals and includes stricter background checks. This applies to everyone, not just Muslims living in Britain, although it's likely they'll get caught up in it if they have a name associated with countries considered to be risky."
Hodkinson added that though situations where individuals had their visas revoked prior to their departure were not common, the number of cases had been increasing. "Customs and border protection officers are usually placed inside departure gates," Hodkinson said, "so if someone hasn't been refused a visa prior to [travelling], then the next place where it will be revoked is there."
"People who aren't eligible for the ESTA programme should organise a meeting with embassy staff if they want to secure a visa, as the next step," she added. "But what this means is that just because the ESTA is cleared, doesn't guarantee travel to the United States."
The Muslim Council of Britain, the UK's largest umbrella body for Muslim organisations, said it was aware of some cases involving British Muslims being unable to travel to the US. The council also raised concerns over the increase in "Muslims being targeted at US airports and treated with suspicion".
"Whilst all countries have the right to issue and revoke a visa at their discretion, there is often distress caused to families when this occurs at the last minute without any reason provided," a spokesperson said in a statement.
"There is a perception that such decisions are being made due to the faith or political activism of individuals and this is particularly concerning for Muslim communities wishing to travel to these countries. We would advise anyone who has been affected, to contact the British Foreign Office for help and advice."
BuzzFeed News attempted to contact the US embassy in London several times, but was unable to speak to an official about these cases.
In a statement, however, an embassy spokesperson said it was aware of these matters, adding: "Our policy consists of privacy regulations which prevent us from public comments on private visa cases."
Although the cases involve British citizens trying to travel abroad, the UK Foreign Office said it was not "best placed to deal with [these cases]" as they were "matters regarding US immigration policies". A spokesperson referred BuzzFeed News to the US embassy.