A Protestor Ran Onto The Court During The French Open Final
A man ran onto the court during the finals at Roland Garros stadium in Paris.
A protestor ran onto the court during the French Open Sunday.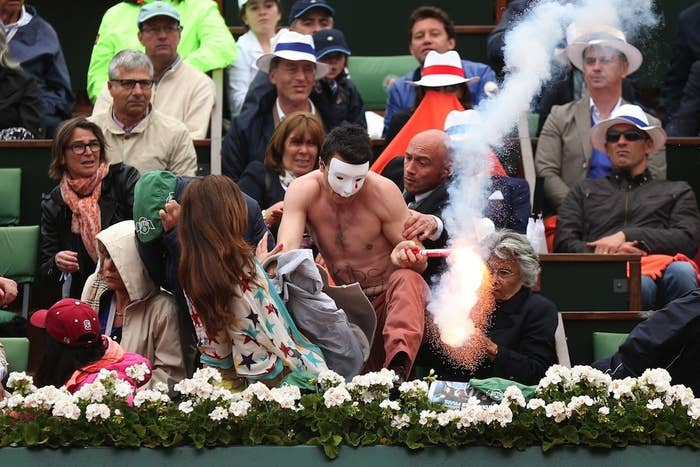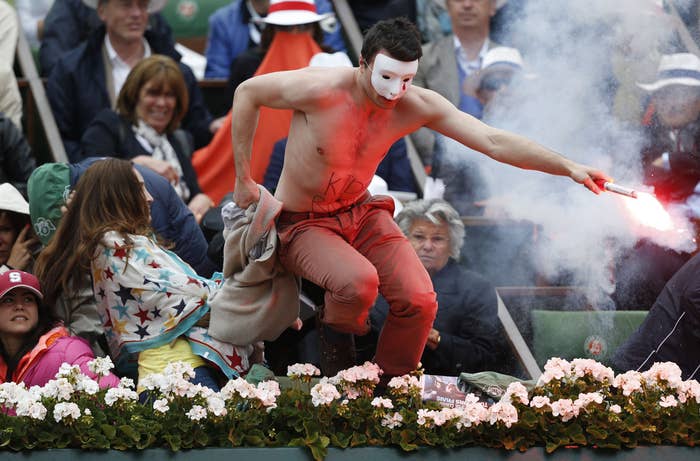 He was wearing a mask, holding a flare and had the words "kids right" written on his stomach in English.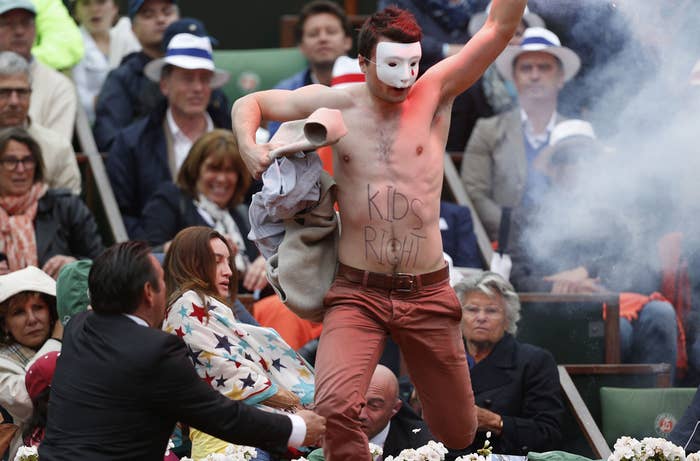 According to Getty/AFP, the man was an anti-gay protestor.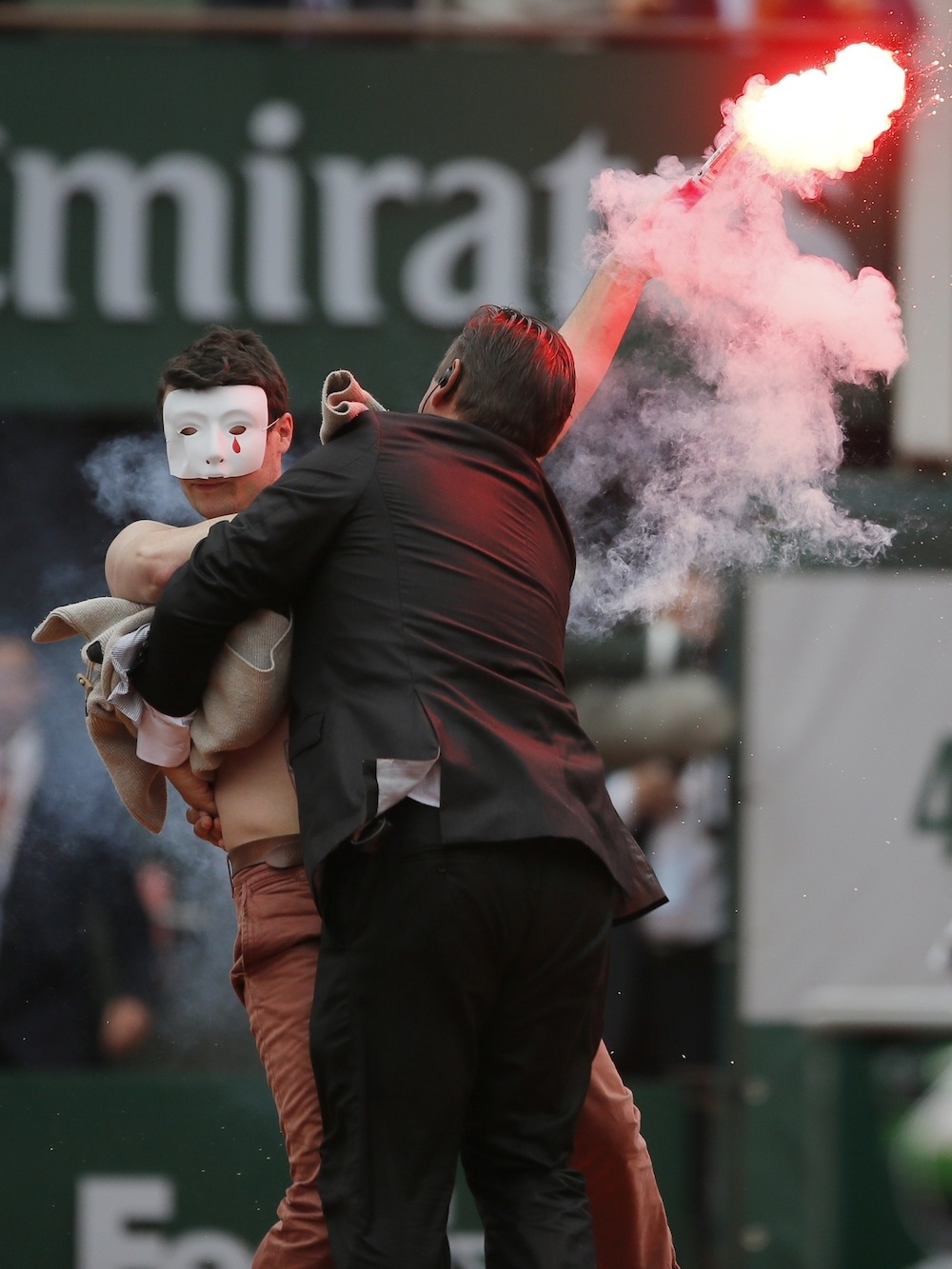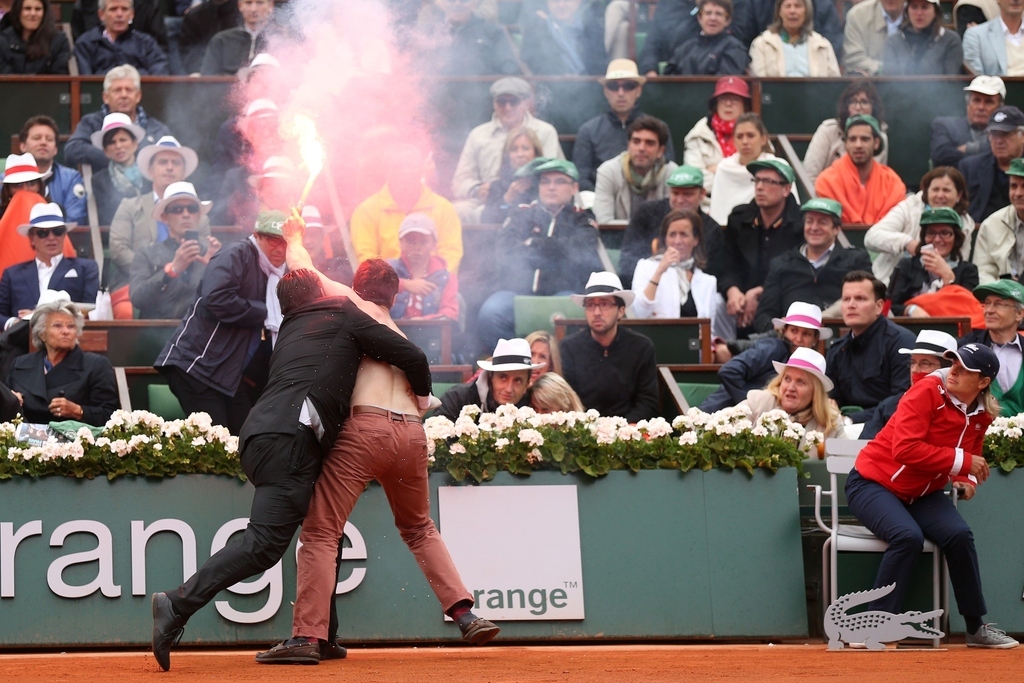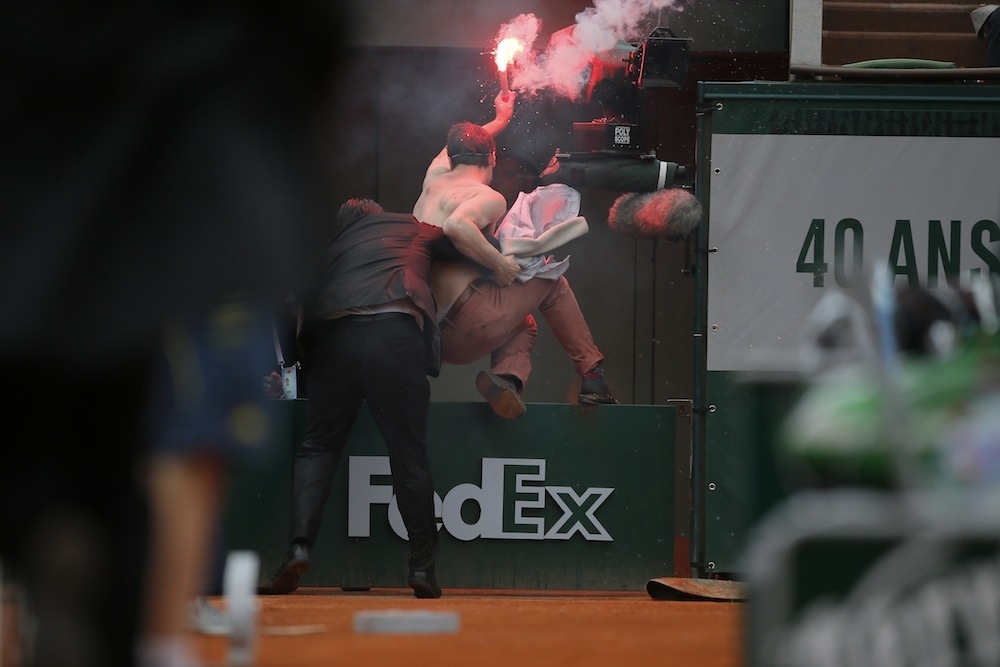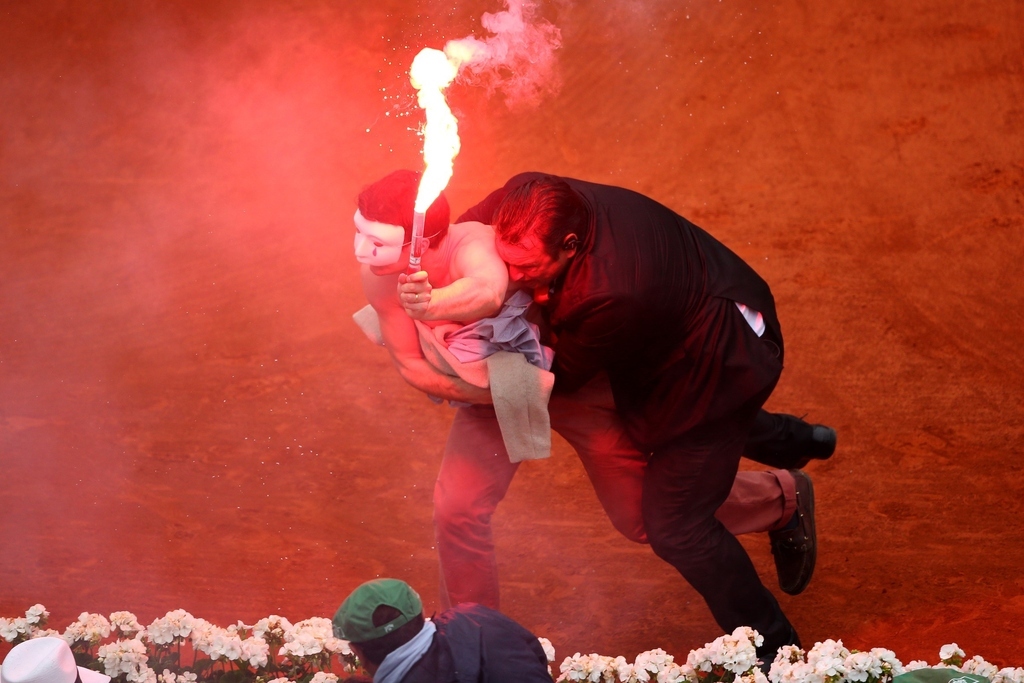 The protestor ran on as Spain's Rafael Nadal played against David Ferrer in the final.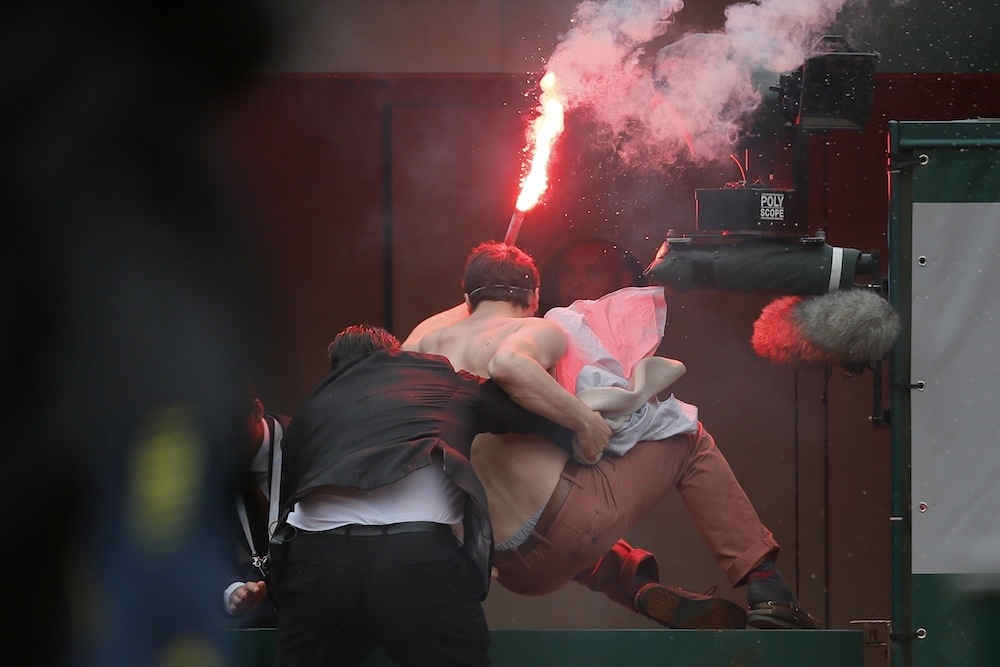 Security was able to remove the man.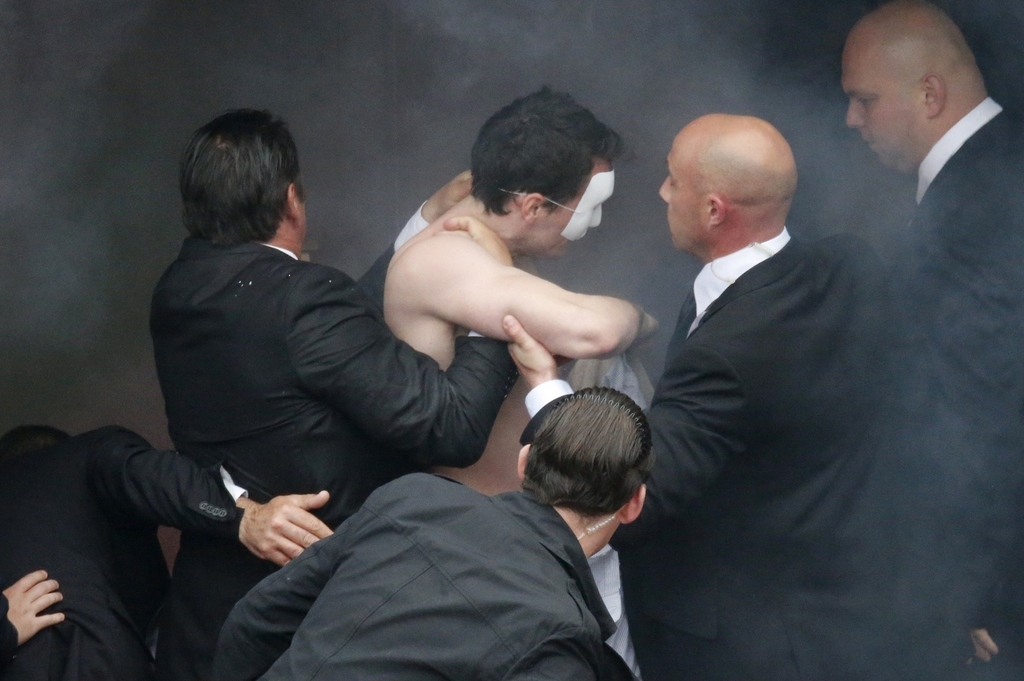 There were also other anti-gay protestors in the stands.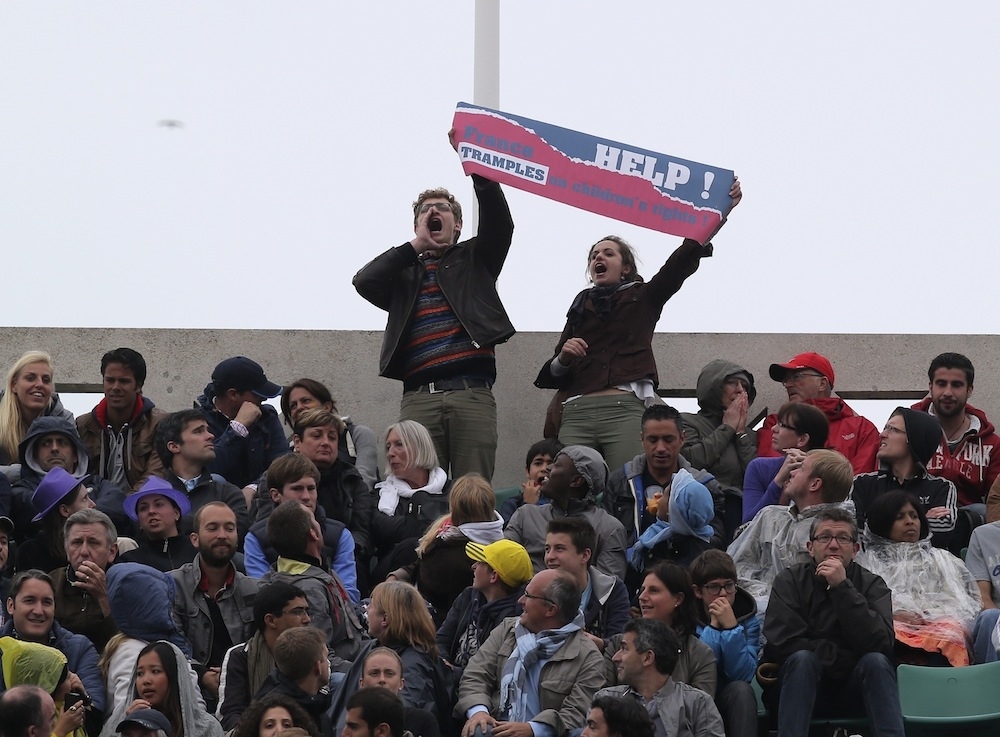 They held a sign that read "France tramples on children's rights" in English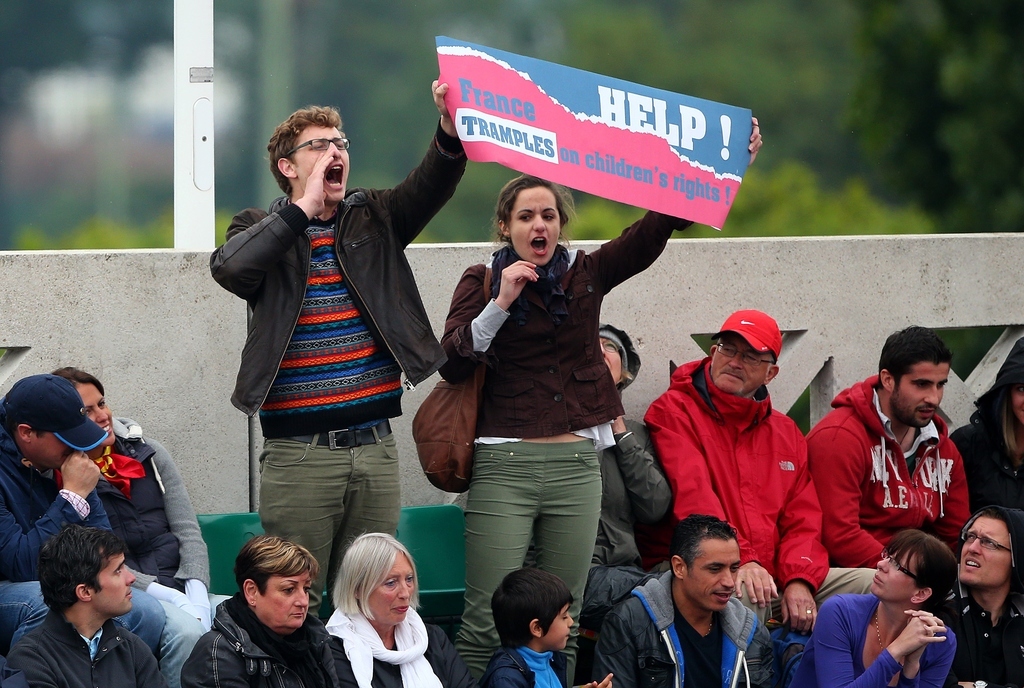 A security officer puts out a fire after the protestor ran out onto the court.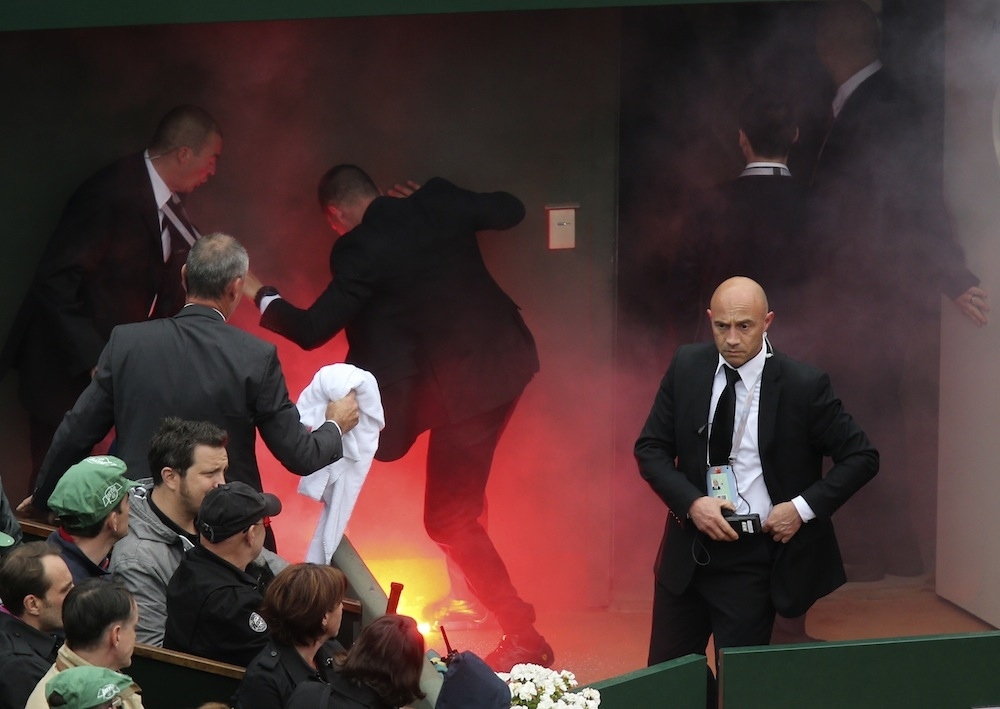 Additional demonstrators also held a sign calling for the resignation of French President Francois Hollande.