Ever heard of virtual phone system? If your answer is no, then you are certainly not with the times. Virtualized phone systems and apps are a boon for modern-day businesses.
What is a virtual phone system?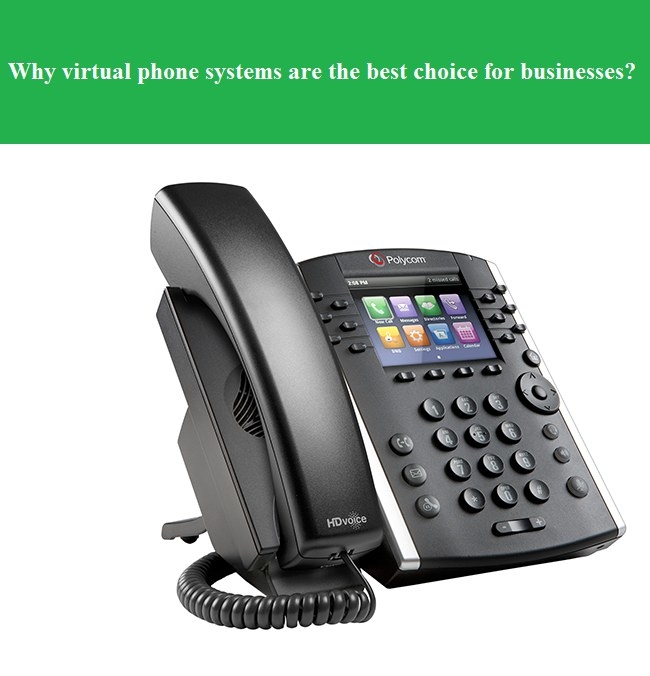 1. Economical
Whereas the traditional office based phones required an office line and expensive hardware, a virtual phone system is comparatively much cheaper, since it uses VoIP (Voice over IP) platform to pass calls on the internet, rather than using the standard phone lines. This system is economical since there are no expensive roaming charges or line rentals and the internet provider itself handles the maintenance.
2. Mobility
With a virtual phone system, you are not stuck to your desk, since it enables you to work from anywhere. This system is ideal for businesspersons on the go, as the calls get instantly routed to their mobile phones or smartphone apps. What's more, the system can also forward voicemails and faxes to any email account in the form of PDF and MP3 attachments.
3. Flexibility
Easy to set up and use, a virtual phone system lends itself to changes that include adding or reducing numbers, call forwarding, call logs and customizable voicemails. The system makes these features directly accessible on your email account. In fact, you have the choice of receiving calls at your desk phone, mobile phone, laptop or desktop, as and when required.
4. Enables working without an office
With a virtual phone system, you don't really need an office. The staff members can easily get connected through this system, as if they were sitting in the same office, while they may be anywhere in the world. What's more, to others trying to contact you, you appear as one organization with a common phone number with extensions.
5. Upgradable and adaptable
Unlike the traditional phone systems that require extensive changes while being upgraded, a virtual phone system is easily upgraded and seamlessly adapts to your business requirements. It can integrate call recording, video conferencing and customer services. It also supports a range of software, such as System Administrator, Office Manager, Receptionist and Mobile Worker.
Conclusion
For businesses, a virtual phone system is a godsend. It is time to hop on the virtualization bandwagon and opt for this new technology that not only provides a solid communications network to run the business smoothly, but also gives it a professional look.
This post was created by a member of BuzzFeed Community, where anyone can post awesome lists and creations.
Learn more
or
post your buzz!
Looks like there are no comments yet.
Be the first to comment!