Altar Cloth

Dress

Cloak

Wand

Chalice

Athame

Runes

Pendulums

Amulet

Incense

Stone

Crown

Crystal Ball

Box

Lastly, Book of Shadows
What Kind Of Witch Are You?
Green witches usually practice a traditional form of witchcraft in which the earth, trees, herbs, plants and flowers are consulted for their medicinal and magical value. They will grow their own herbs or Wildcraft them, and are very good at making herbal remedies. Belief in deities depends on the individual witch, though many Green witches acknowledge and earth mother or series of nature spirits as their deity. Usually, the spirits of nature, the dead (that of humans and animals) or the Fey have a large part in Green traditions.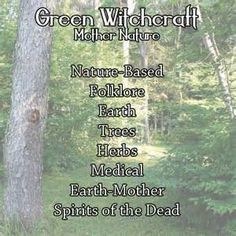 These are the ones who engage in spirit flight and journey into the Other world. They can, in this capacity, be very powerful midwives and healers. A bird of one kind or another is usually associated with the Hedge Witch, most commonly the raven and the goose. The term "hedge" signified the boundary of the village and represents the boundary that exists between this world and the spiritual realm. (they are said to be Night travelers or walkers on the wind). Their main function is mediator between the spirits and people. They may also work as a herbal healer or midwife.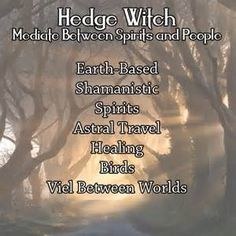 You got:

Hereditary Witch
These witches are born, usually to a magical family and begin their journey very early in their life, using the gifts handed down through the generations. Born into a tradition of esoteric origin (the conviction that nature is a living entity owing to a divine presence or life-force). These traditions are often not recorded, except in Grimoires which are also passed down but very highly protected, but rely primarily on oral and physical tradition. Each family has it's own unique traditions. Most will stick together as family units rather than covens.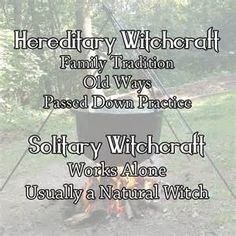 They specialize in water based magic and worship Sea Gods & Goddesses. However, in more modern times, sea witches can also practice witchcraft on or near any source of water: lakes, rivers, bathtubs, or even simply a bowl of salt water. Sea witches use witchcraft related to the moon, tides, and the weather, and are believed to have complete control over the seas. In some folklore, sea witches are described as phantoms or ghosts who have the power to control the fates of ships their passengers. Sea witches often improvise on what they have, rather than making purchases from a store or from another person. Common tools include clam, scallop, or oyster shells in place of bowls or cauldrons. They are beachcombers and collect items including seaweed, fishing net, shells, sea grass, driftwood, pieces of sea glass, and even sand. Driftwood was used as walking sticks and charged as wands.
Goes by the elements, the Ancient Ones and nature. They are usually healers, respected highly and once they are past their 40's tend to take on a "Wise Woman" role as they have an abundance of knowledge and are admired for it. They work with plants, stones, flowers, trees, the elemental people, the gnomes and the fairies. But above all performs her magic in the Kitchen and has Goddess given talents for food crafting. Potions, herbal remedies, and natural instincts for over protection of hearth and home. Most often they make the best mates as they are very crafty in love and relationships – and it is said one who is a friend of a Kitchen Witch has many perks.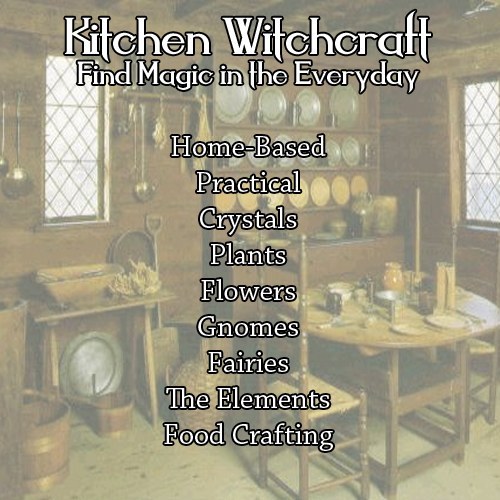 Their minds remain open and are receptive to knowledge, ideas, beliefs and methods that others practice. They adapt well to different situations and create their own paths by what they believe to be true and right at that time in their life (simply put – they don't follow rules). They like to explore and make their own mistakes and take from experiences in turn creating their own rules and traditions. It's why you can bring 2 Eclectic Witches into a room yet they are totally different in the way they practise, live, and believe as they are all different in some way.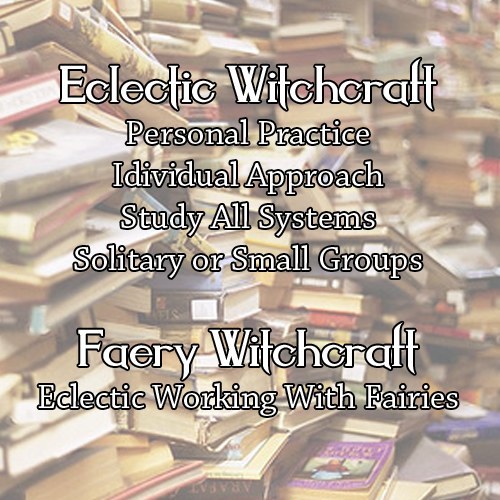 This post was created by a member of BuzzFeed Community, where anyone can post awesome lists and creations.
Learn more
or
post your buzz!