The "New Girl" Where Jess Has A Bag Of Meth In Her Closet Is The Funniest Episode Of The Show, And These 33 Moments Prove It
"It's medical meth. For my cramps."
Hiya, folks! A little while ago I ranked the top 20 New Girl episodes, and though "Background Check" (Season 4, Episode 6) was my second best overall, it is without a doubt the funniest and most flawless episode of the show.
Here are 33 moments from the episode that prove its brilliance.
1.
When Winston wanted everyone's help for his police academy background check, but Coach was busy.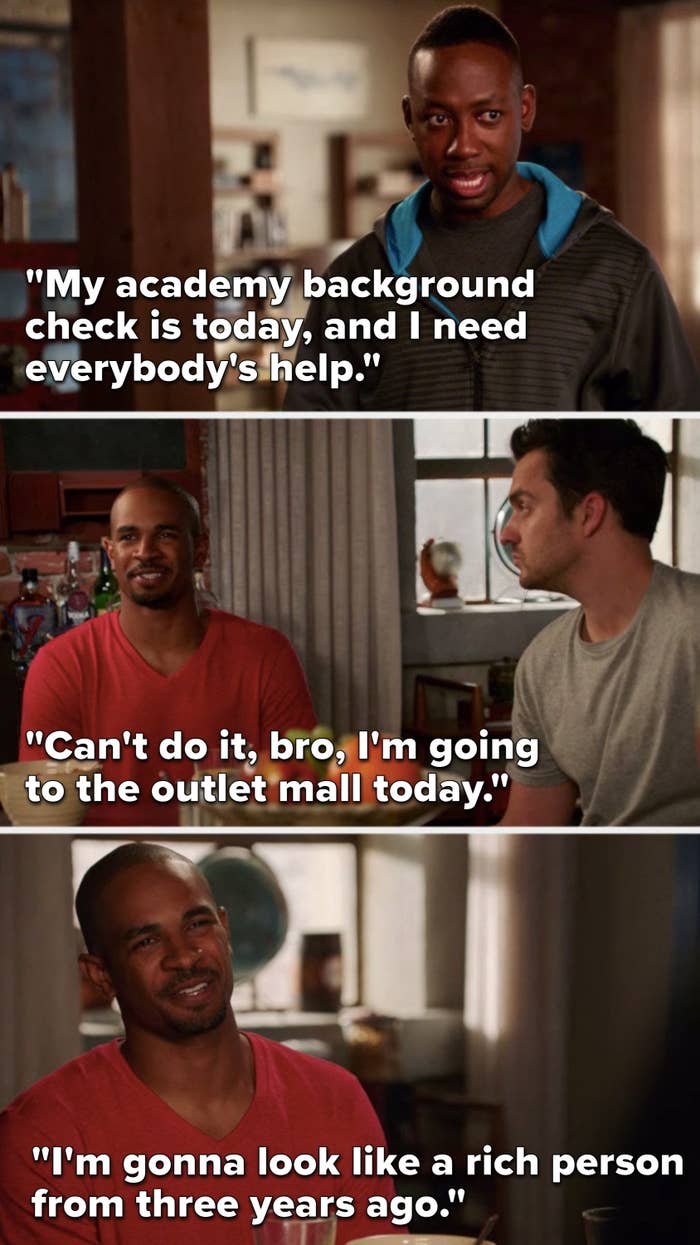 2.
When Winston explained who was going to be doing his background check.
3.
When Jess was clearly concerned about a police officer coming to the loft, and Nick, Schmidt, and Coach guessed why.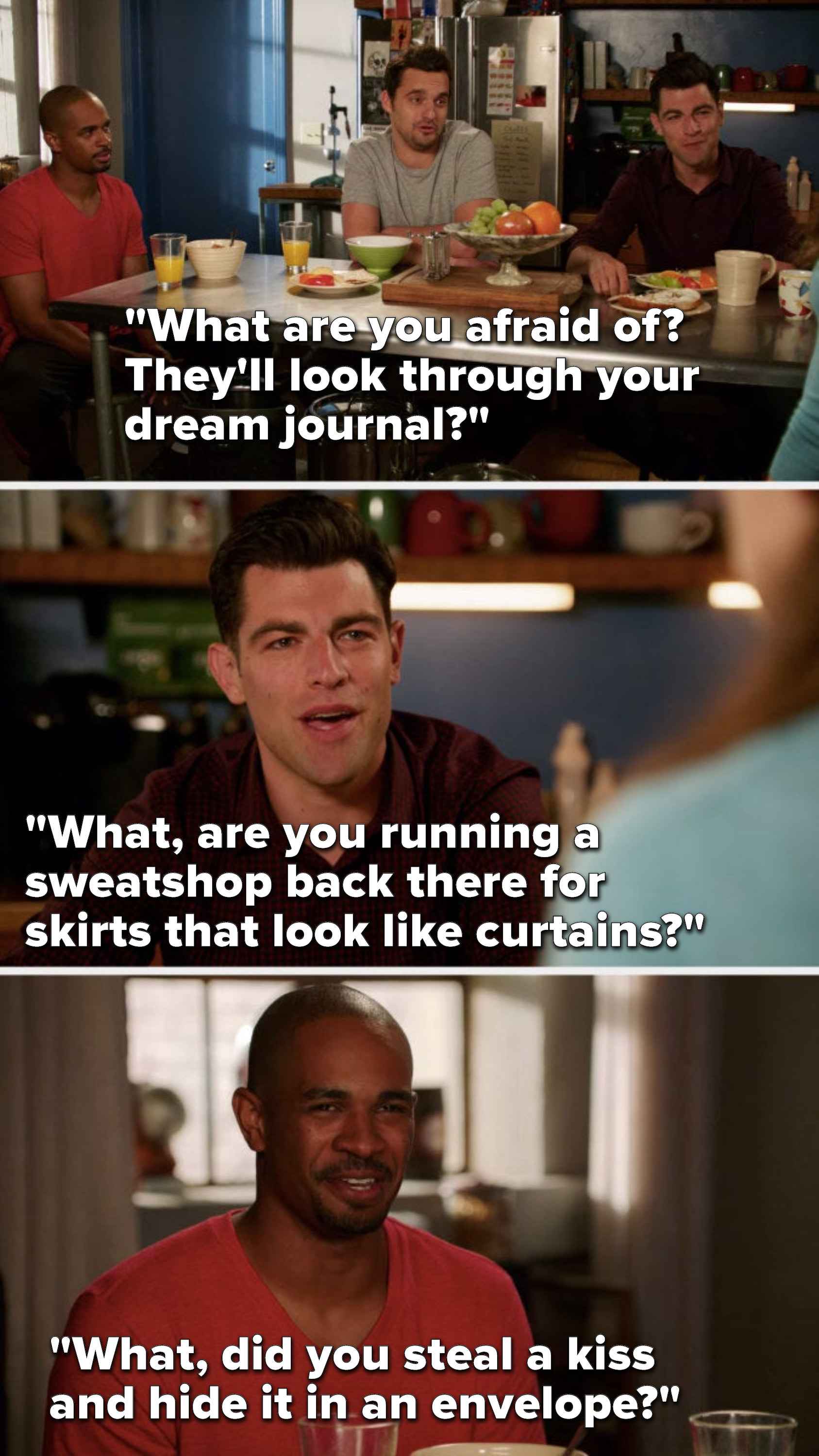 4.
But then she told them why.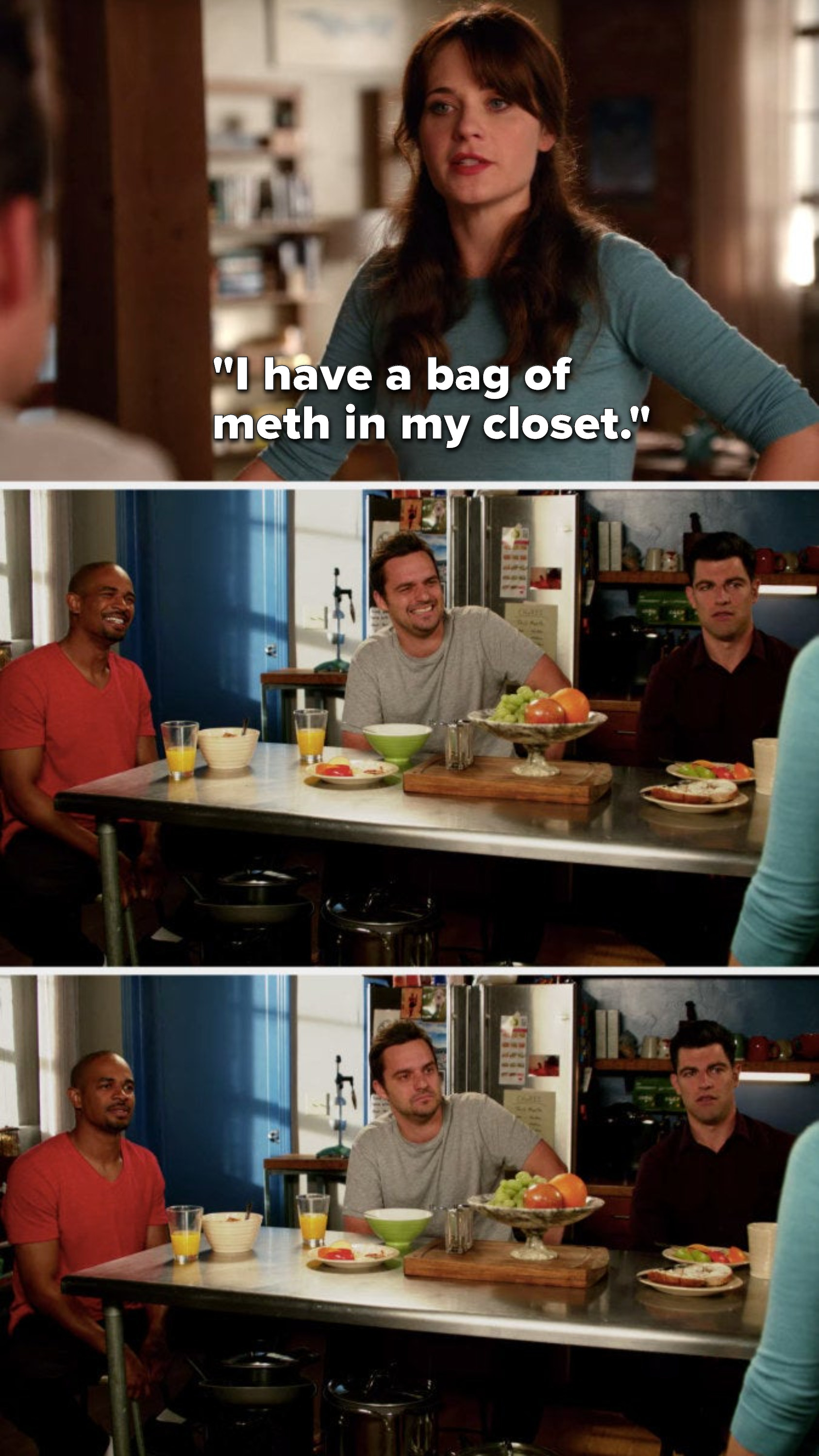 5.
When Jess explained why she had a bag of meth in her closet.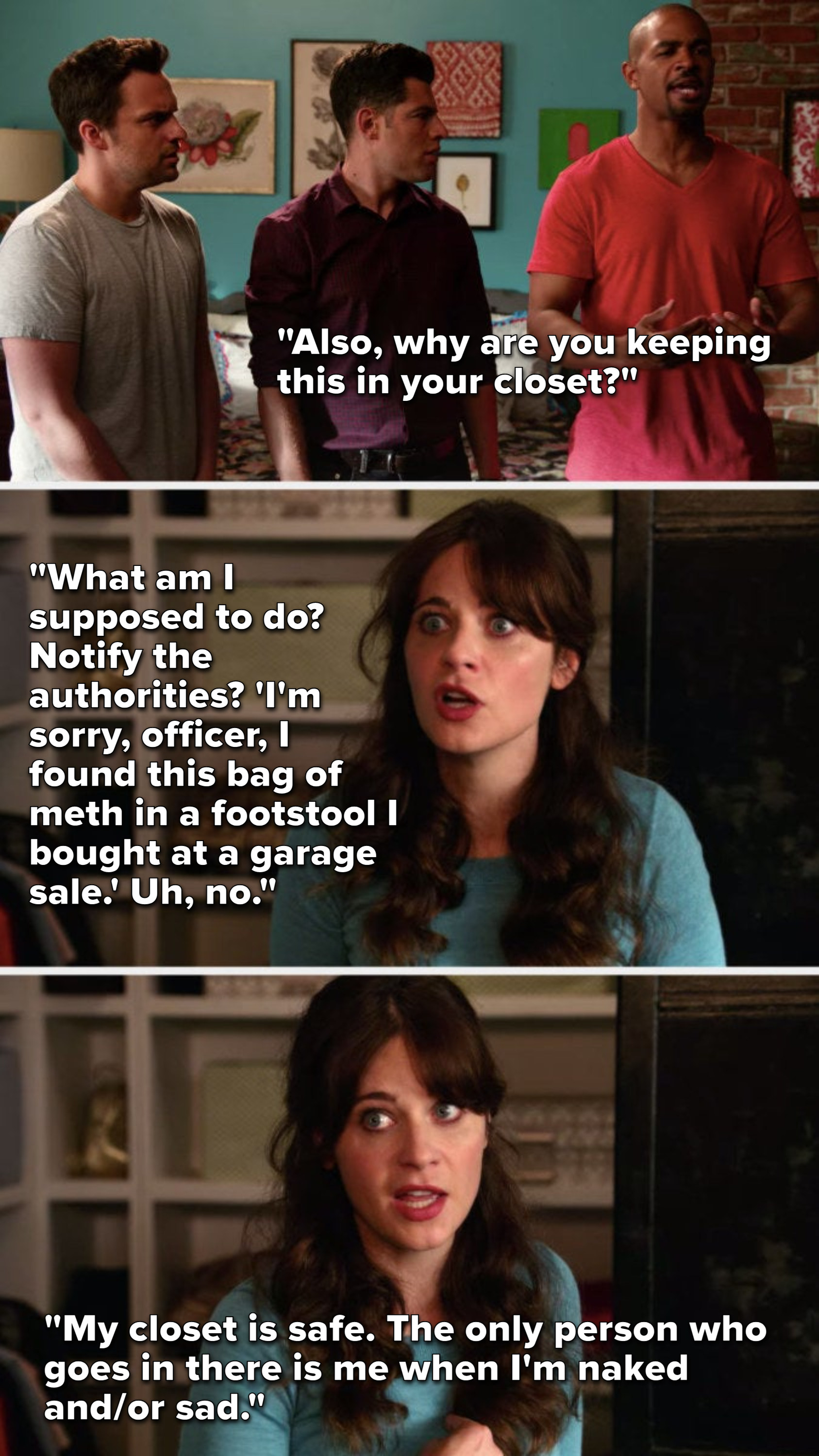 6.
And she called Cece for help.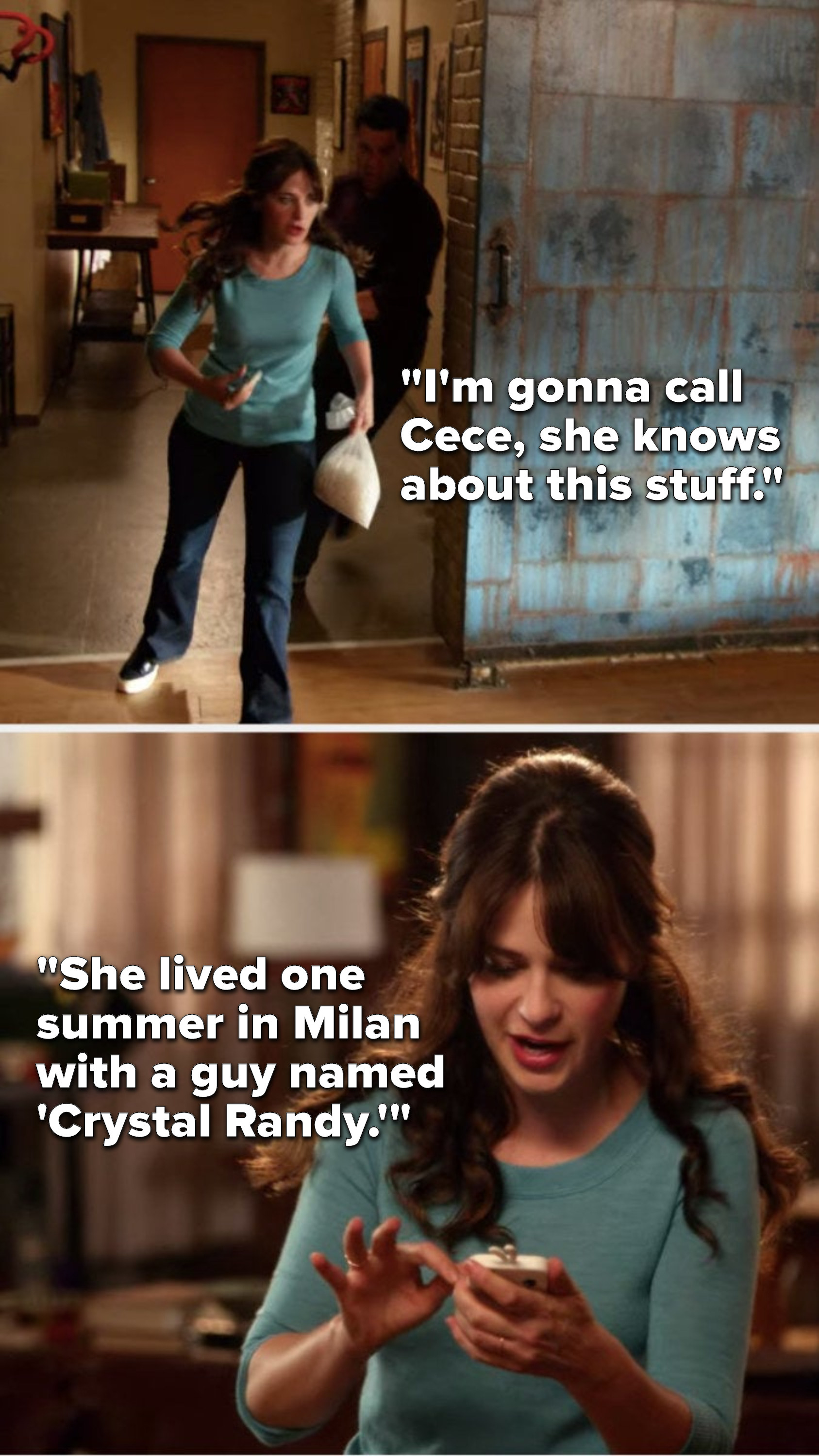 7.
When Nick's inability to lie had to be handled.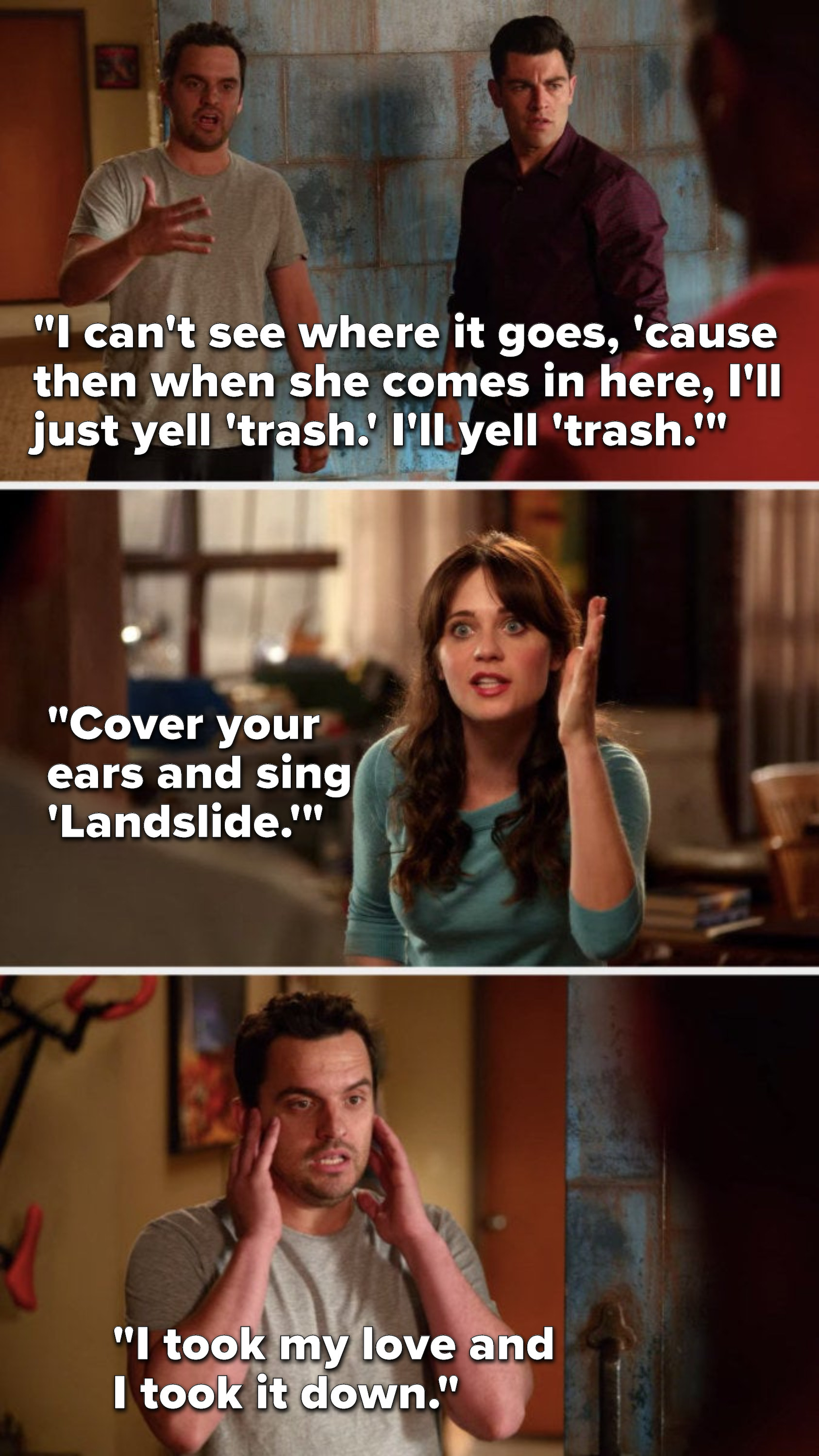 8.
When Winston tried to make small talk with Sgt. Dorado.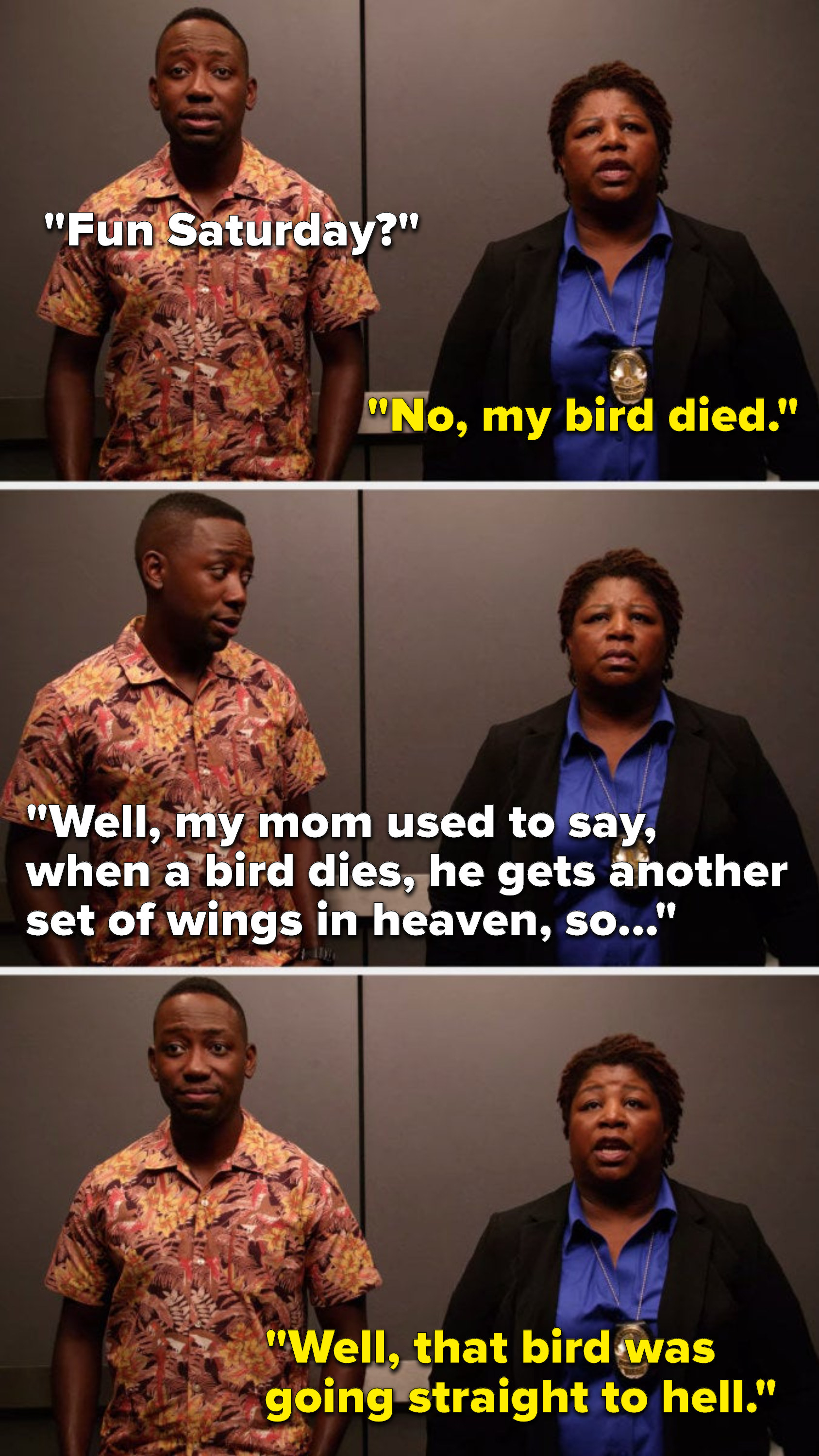 9.
When Sgt. Dorado prefaced her questioning while Jess's bra was stuffed with meth.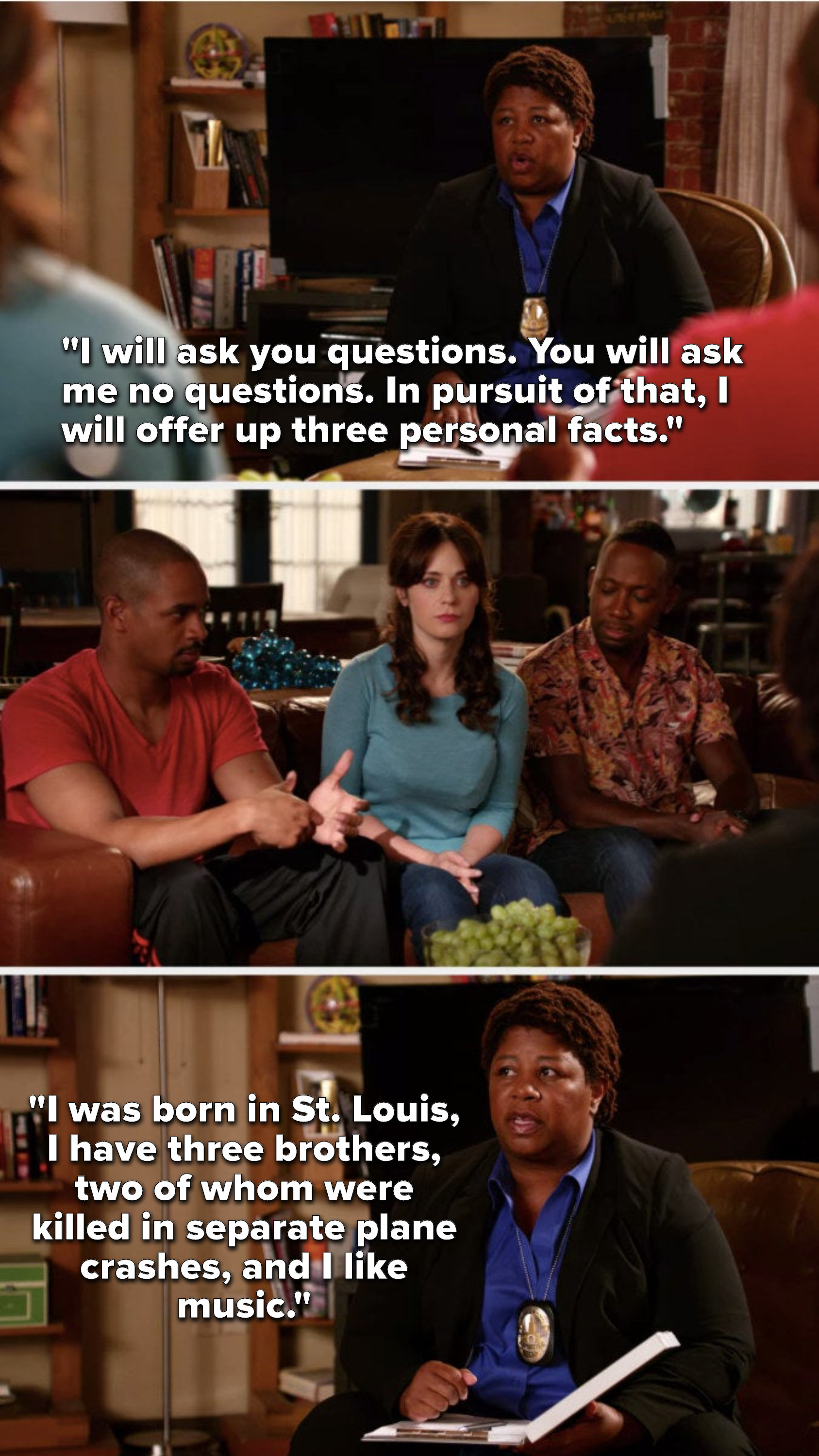 10.
When the meth in Jess's bra moved and Coach covered it up with grapes.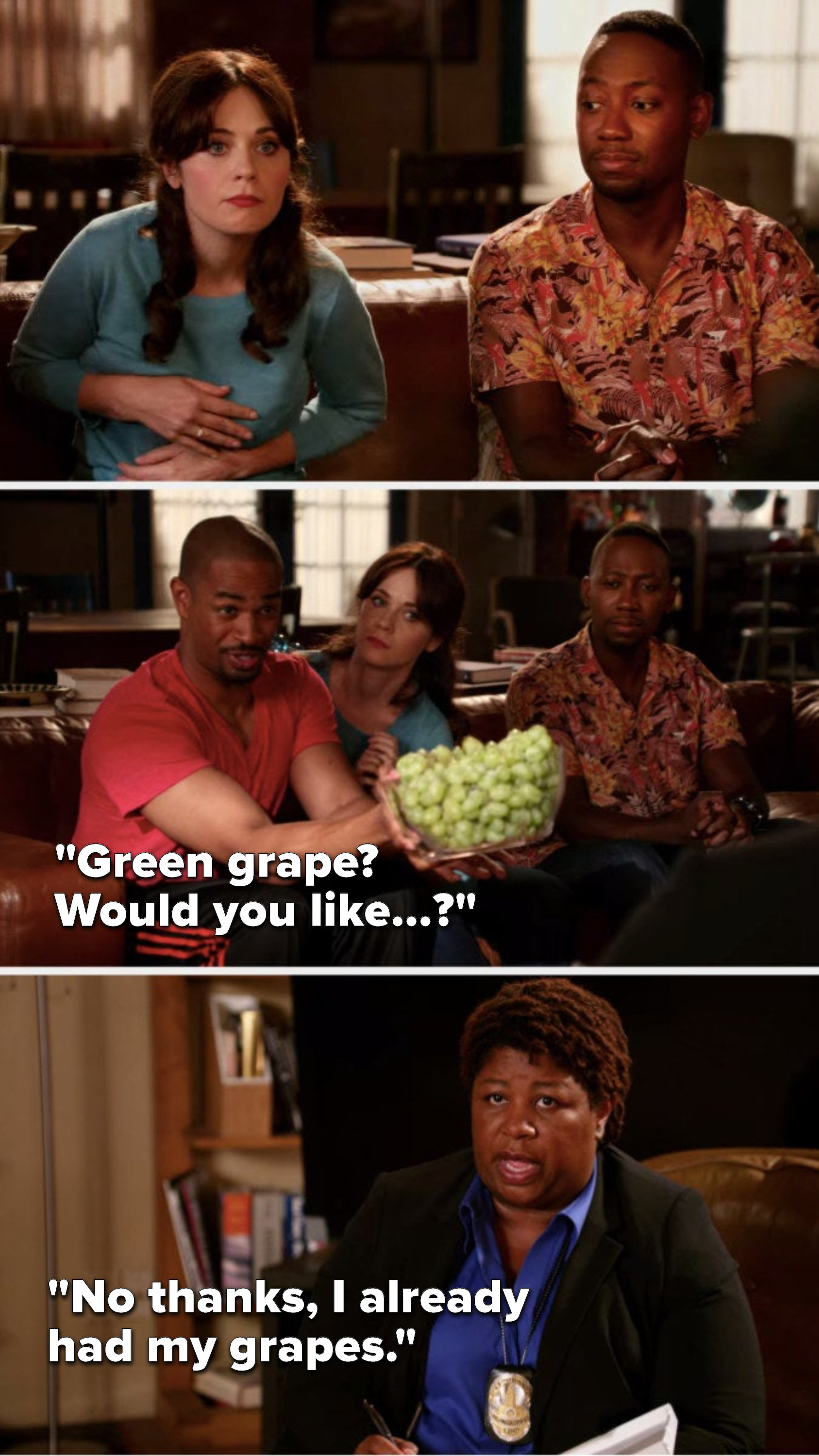 11.
And Nick asked her if she wanted grapes again.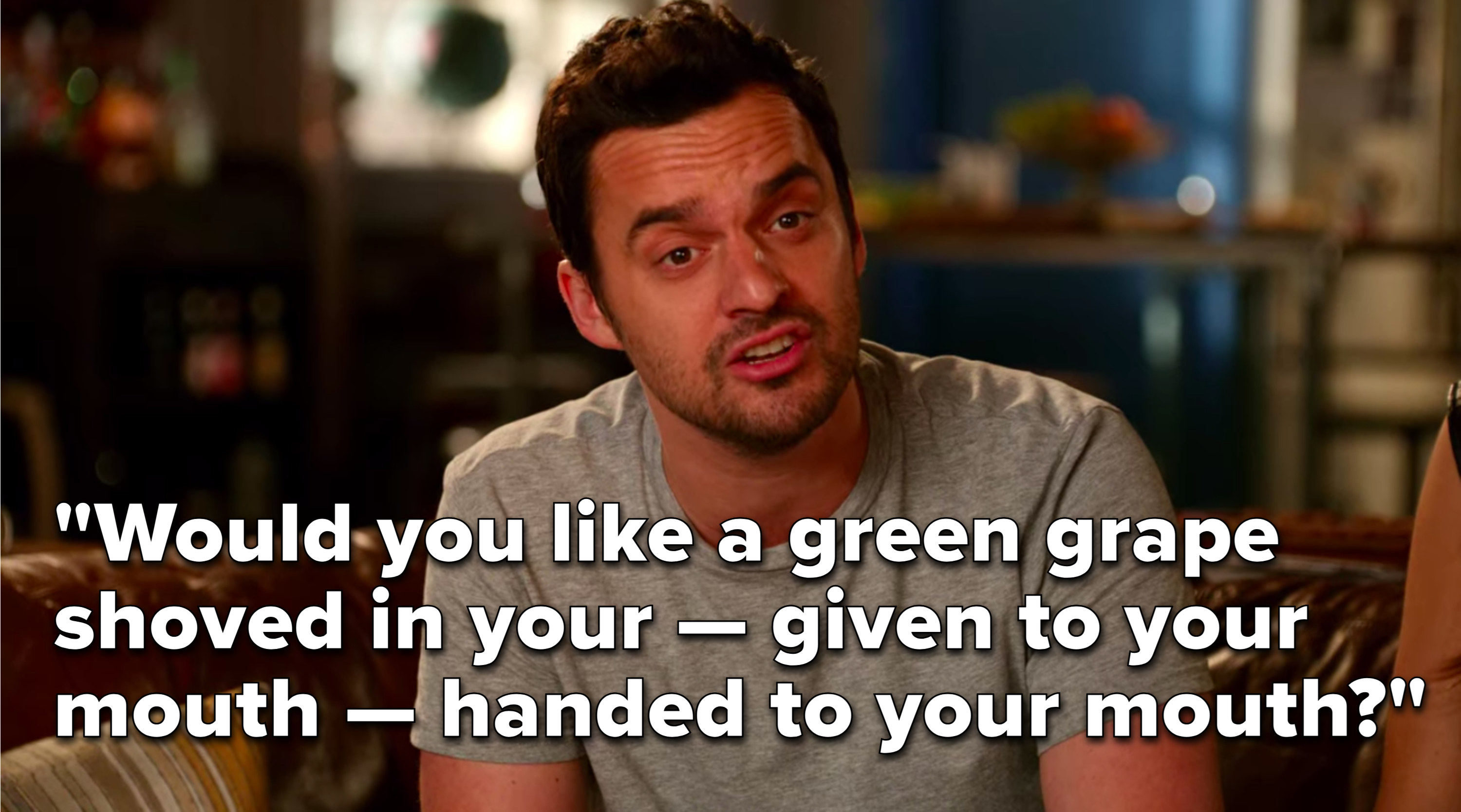 12.
When Jess told Winston that her chest looked different because of her period.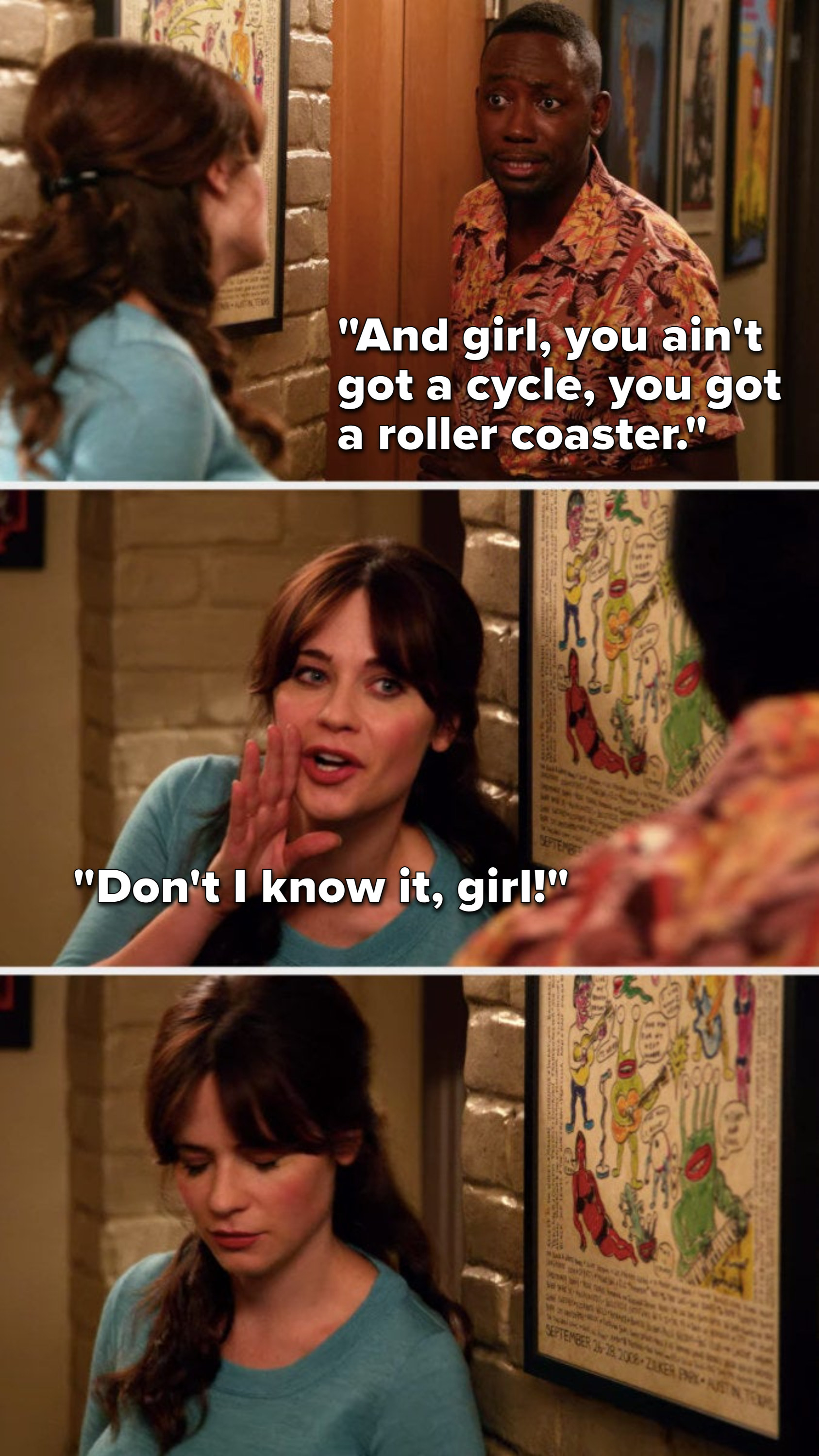 13.
When Coach said Winston was an asset to the community because of the work he did at the Boys & Girls Club, and that he would go and get Winston's little brother.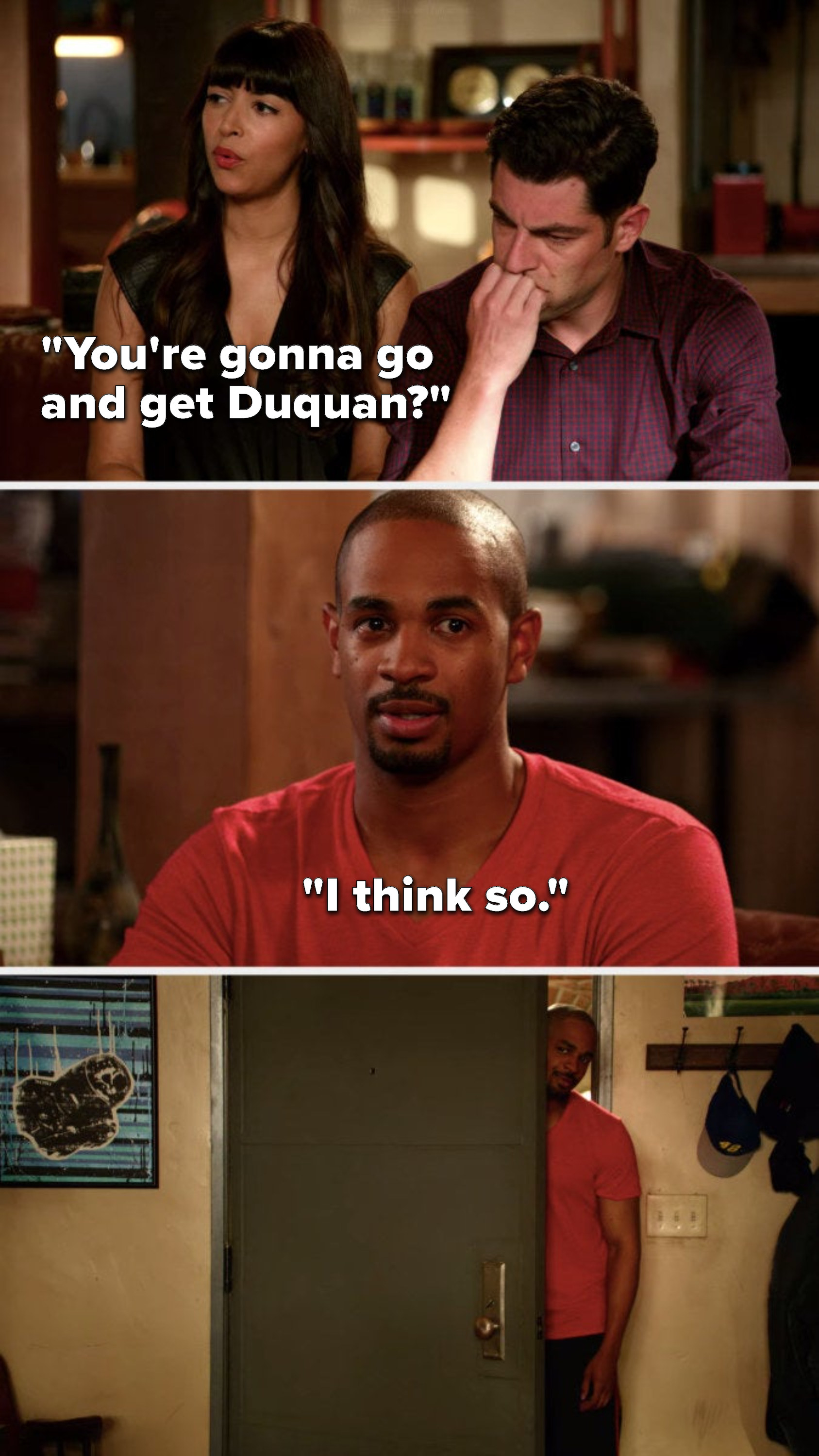 14.
When Jess tried to put the meth down the shower drain.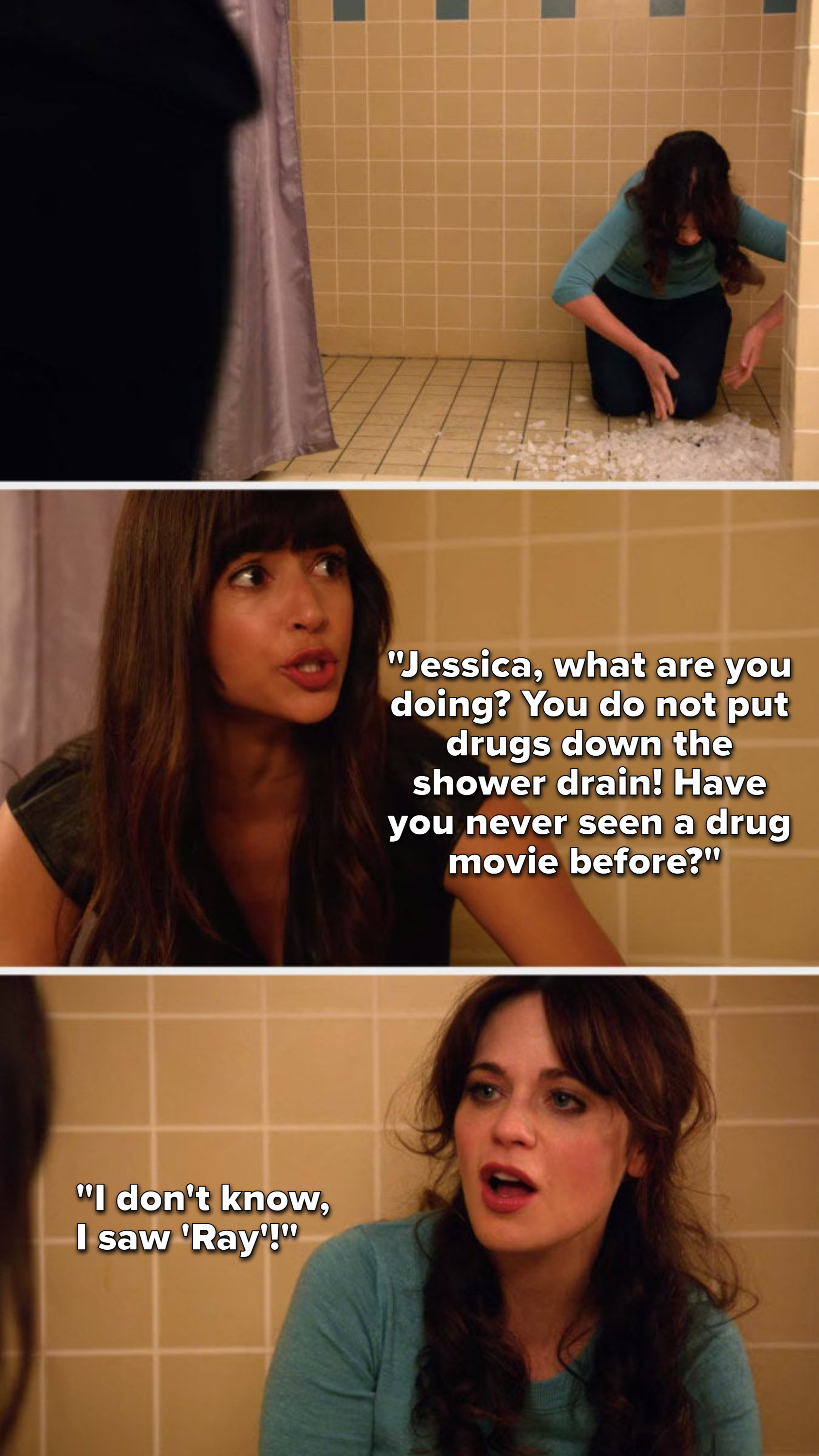 15.
When Jess thought she was getting high.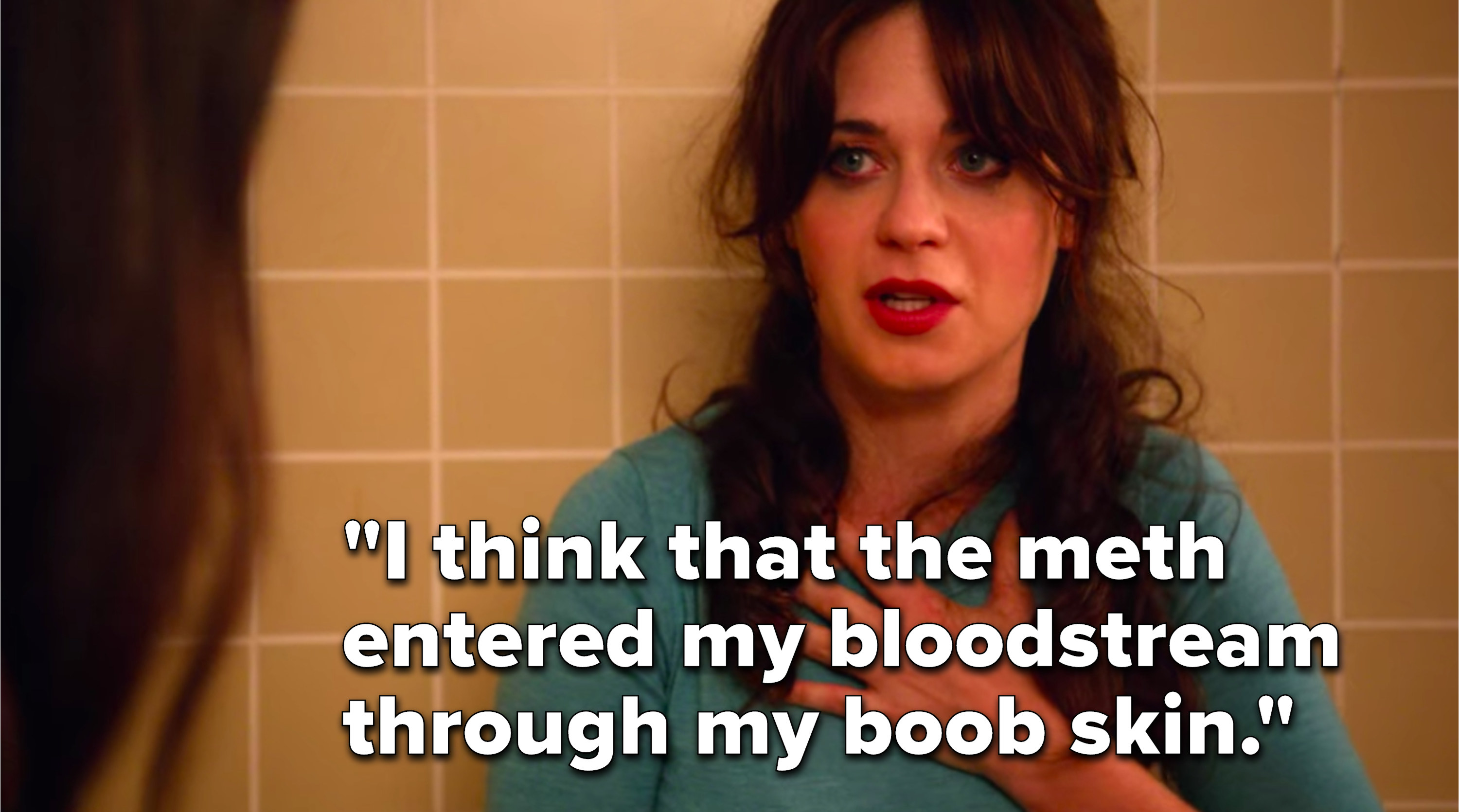 16.
When Cece and Jess tried to flush the meth, but it clogged the toilet and made a ton of noise.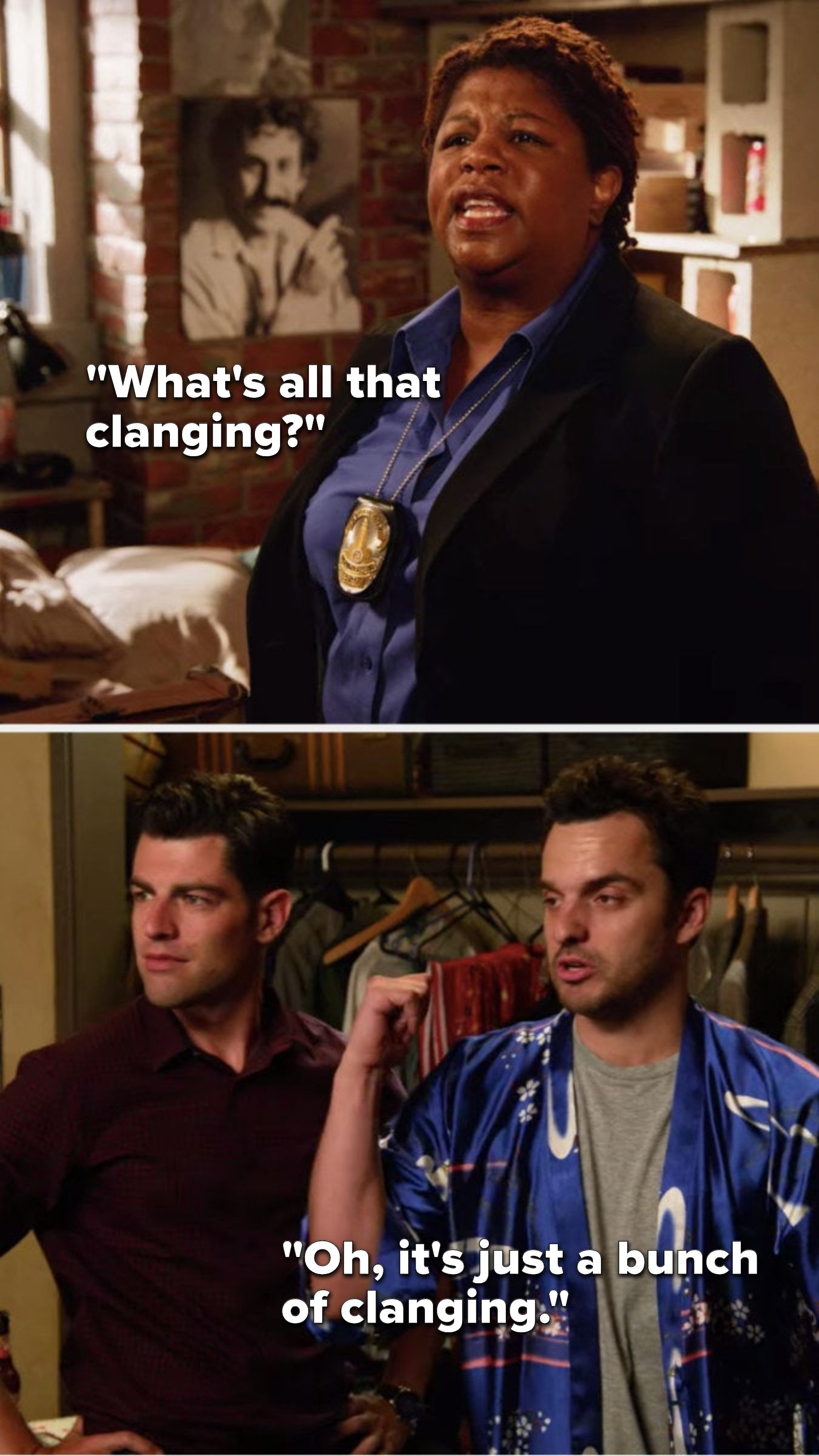 17.
But Schmidt came up with a totally legitimate reason for all the noise.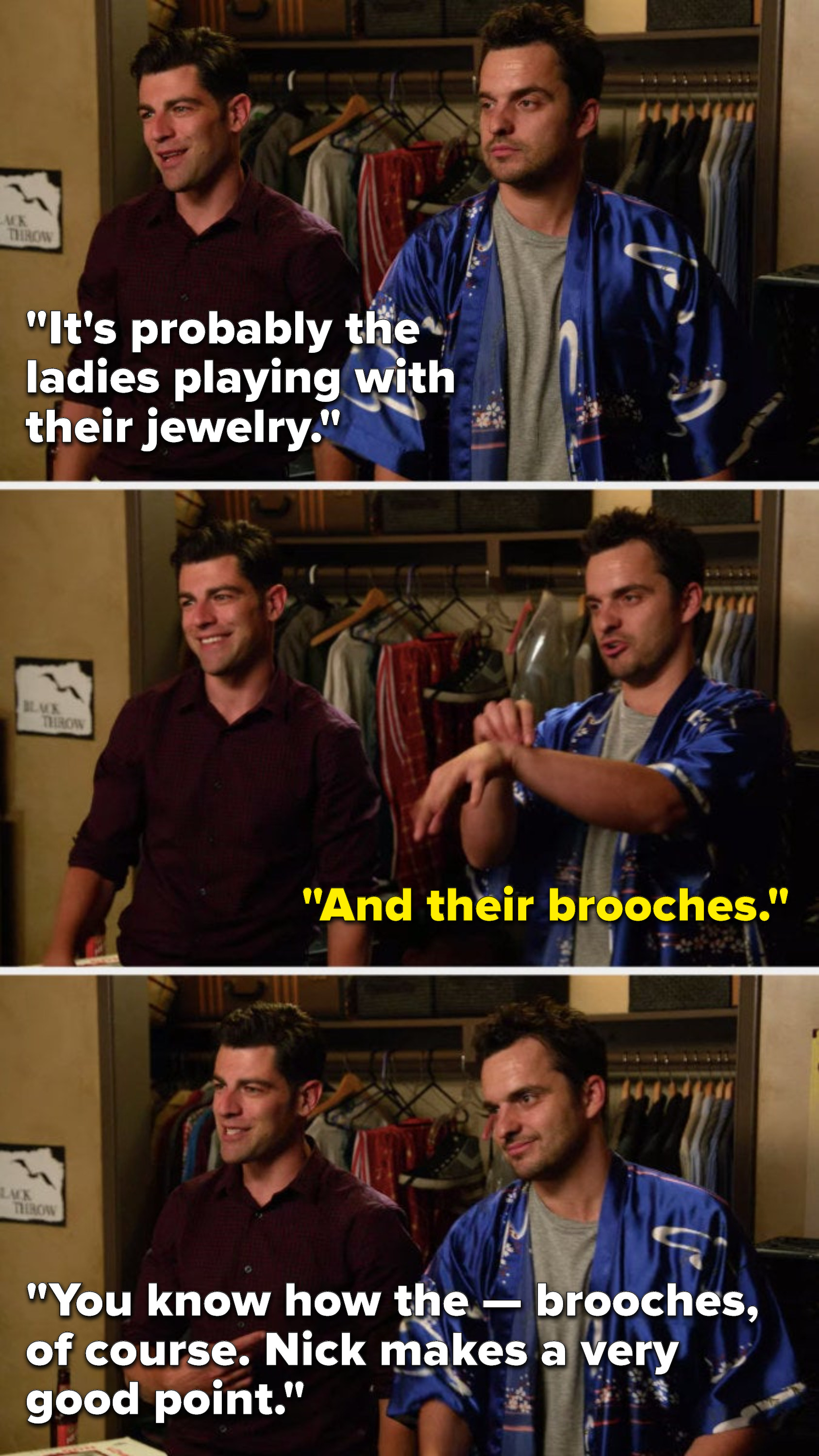 18.
When Nick panic-moonwalked away from Winston.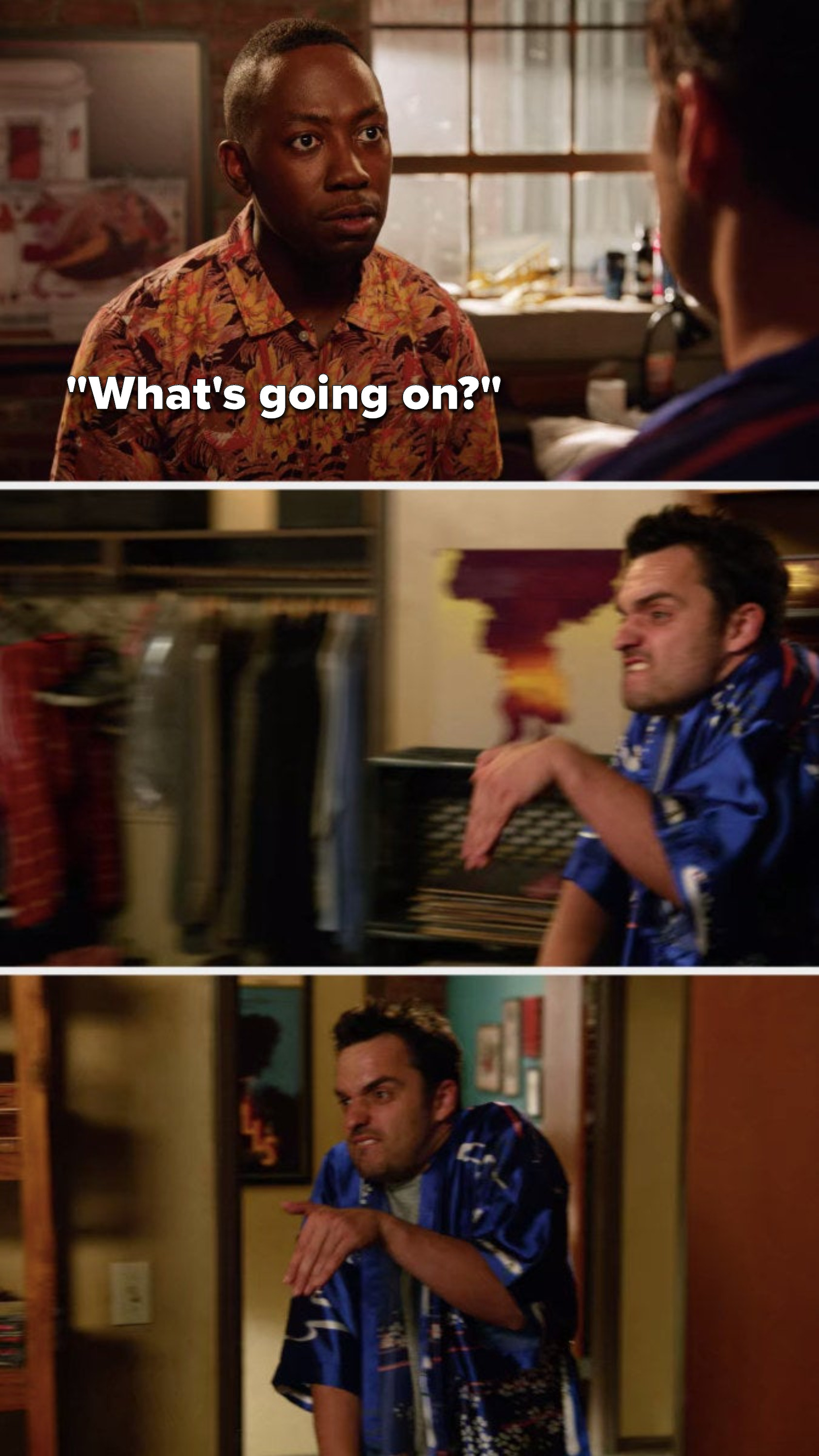 19.
When Schmidt tried to help clean the bathroom.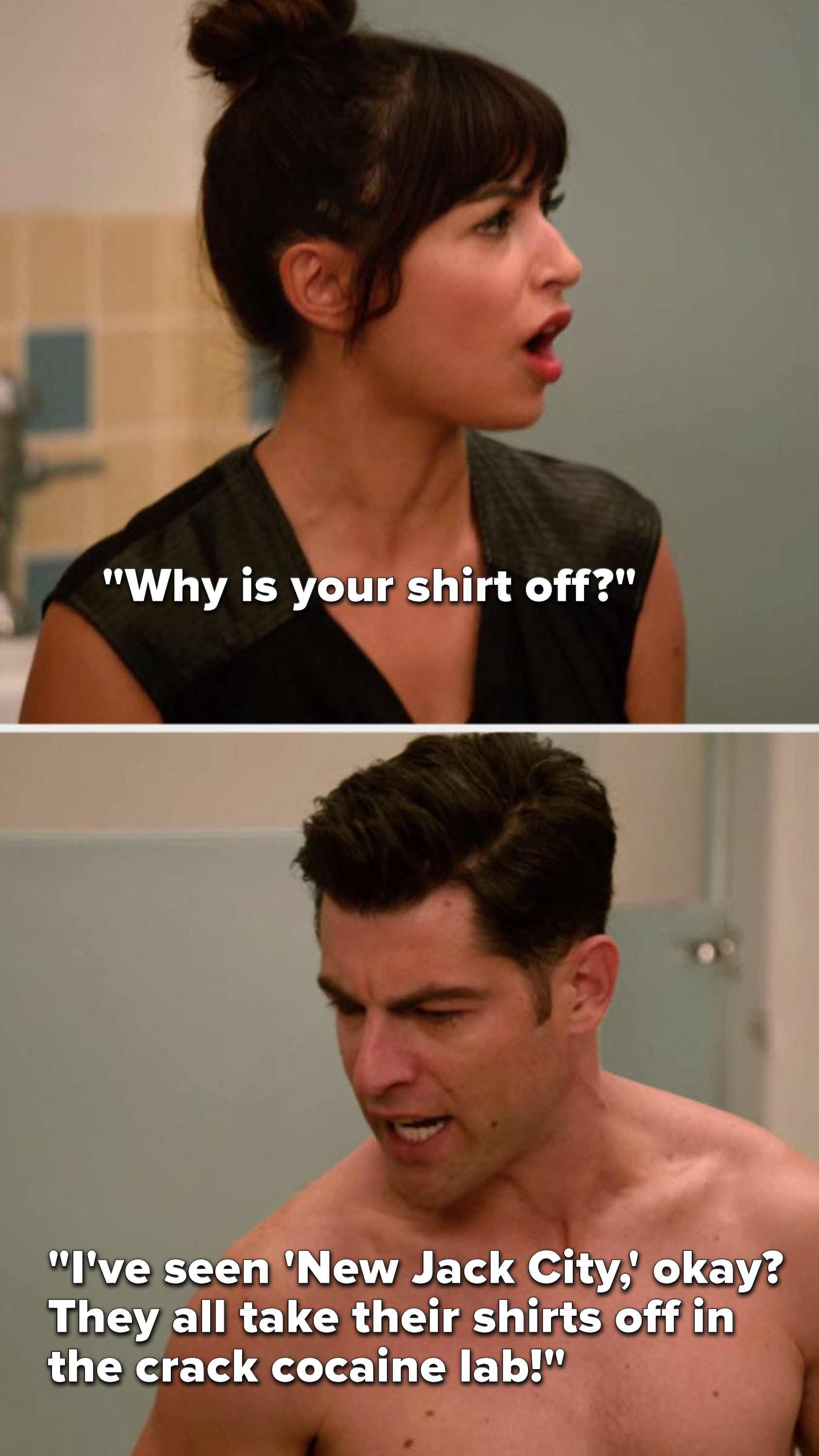 20.
When Winston learned that there was meth and Jess came up with an explanation for it.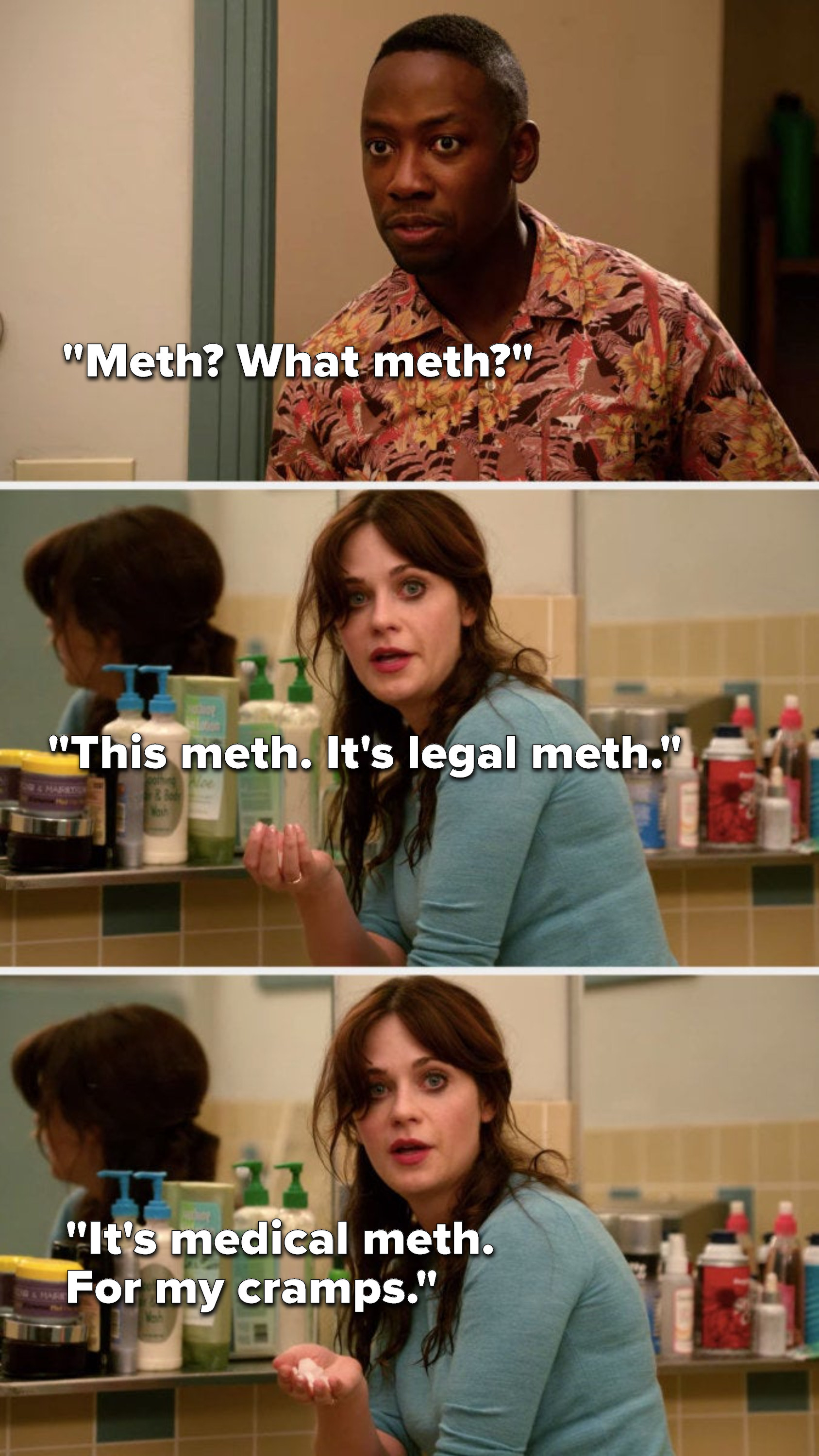 21.
When Nick was alone with Sgt. Dorado and couldn't take it.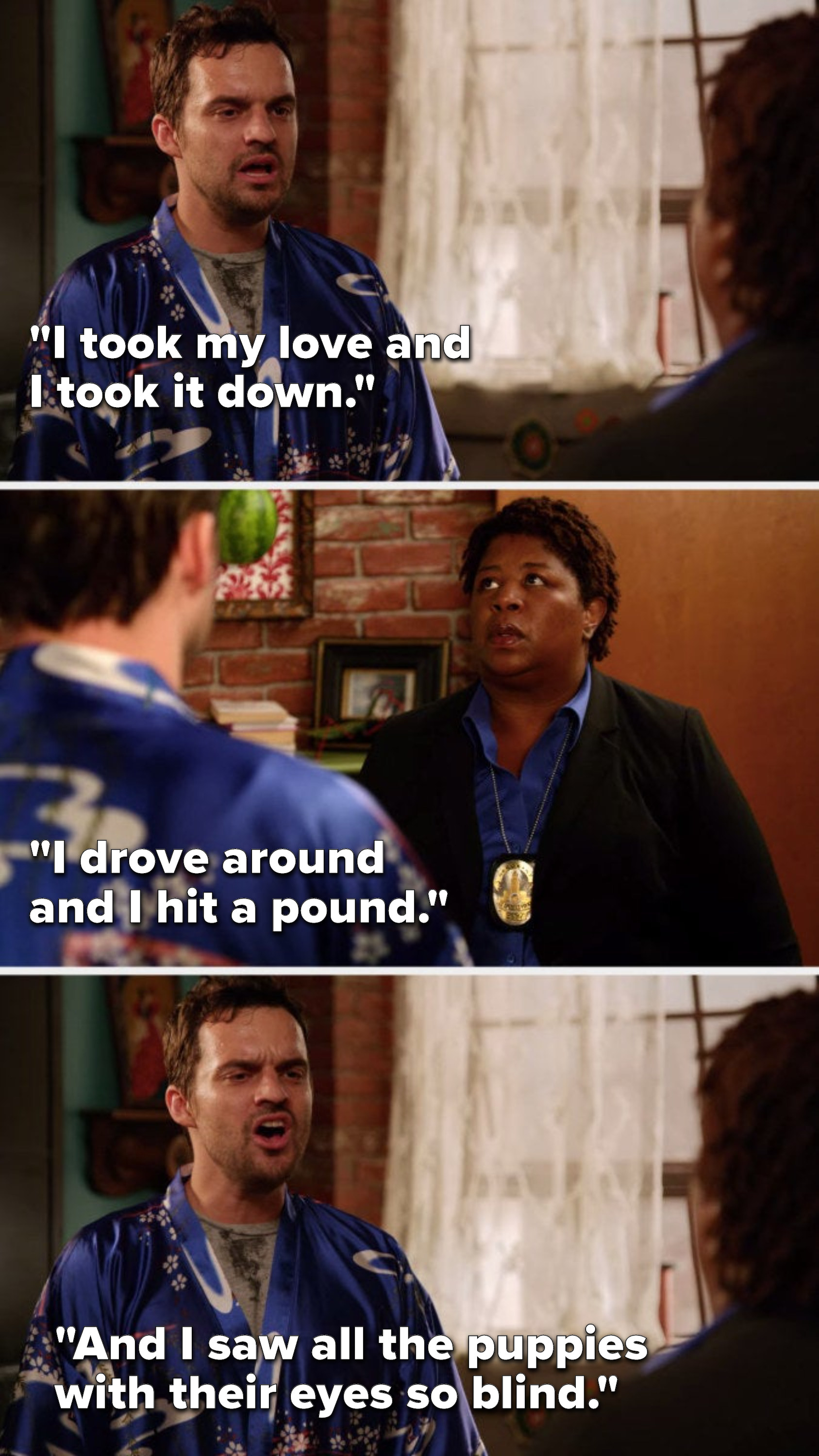 22.
So he told her everything he'd ever done.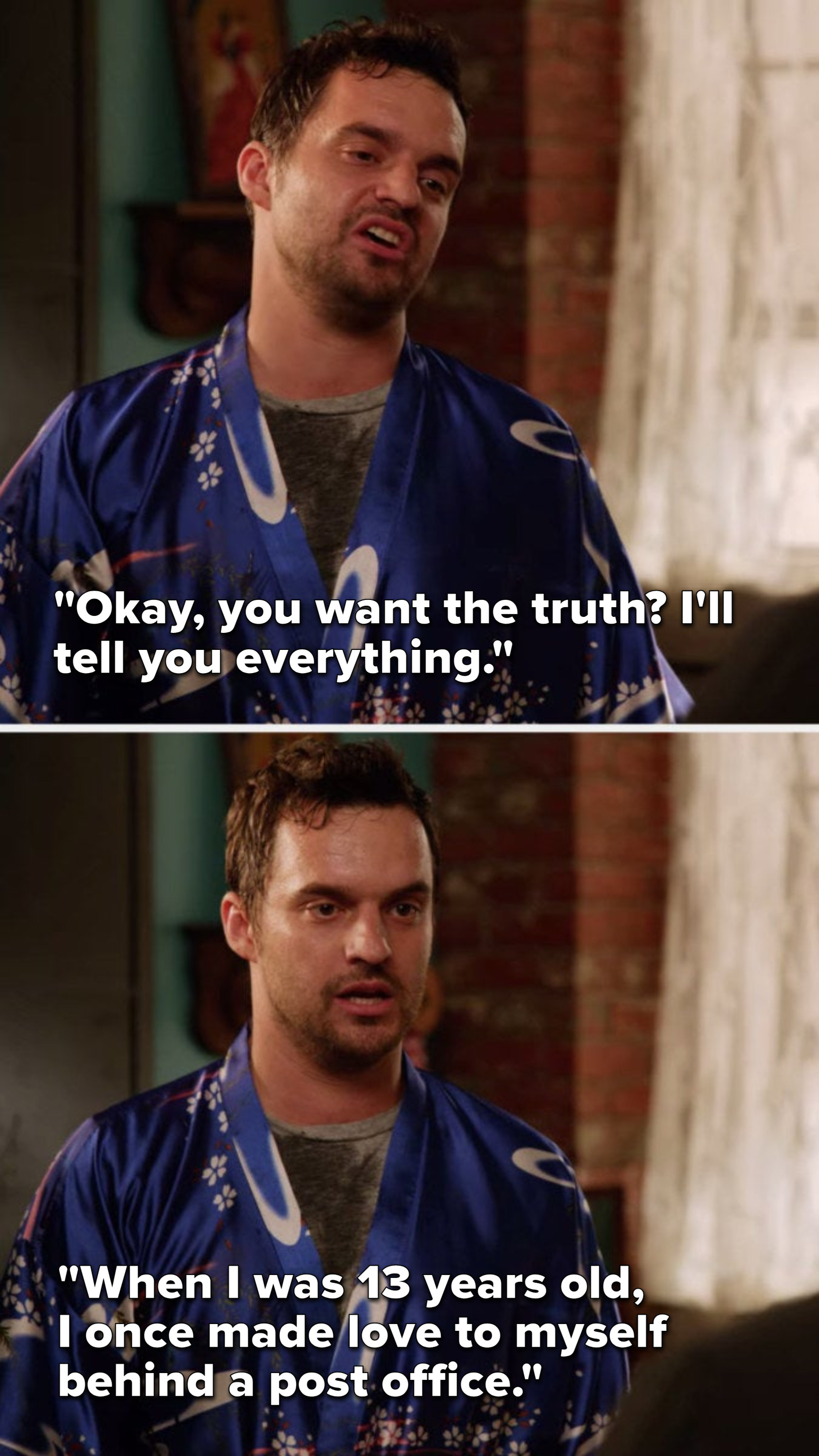 23.
When Coach went looking for a kid to be Duquan.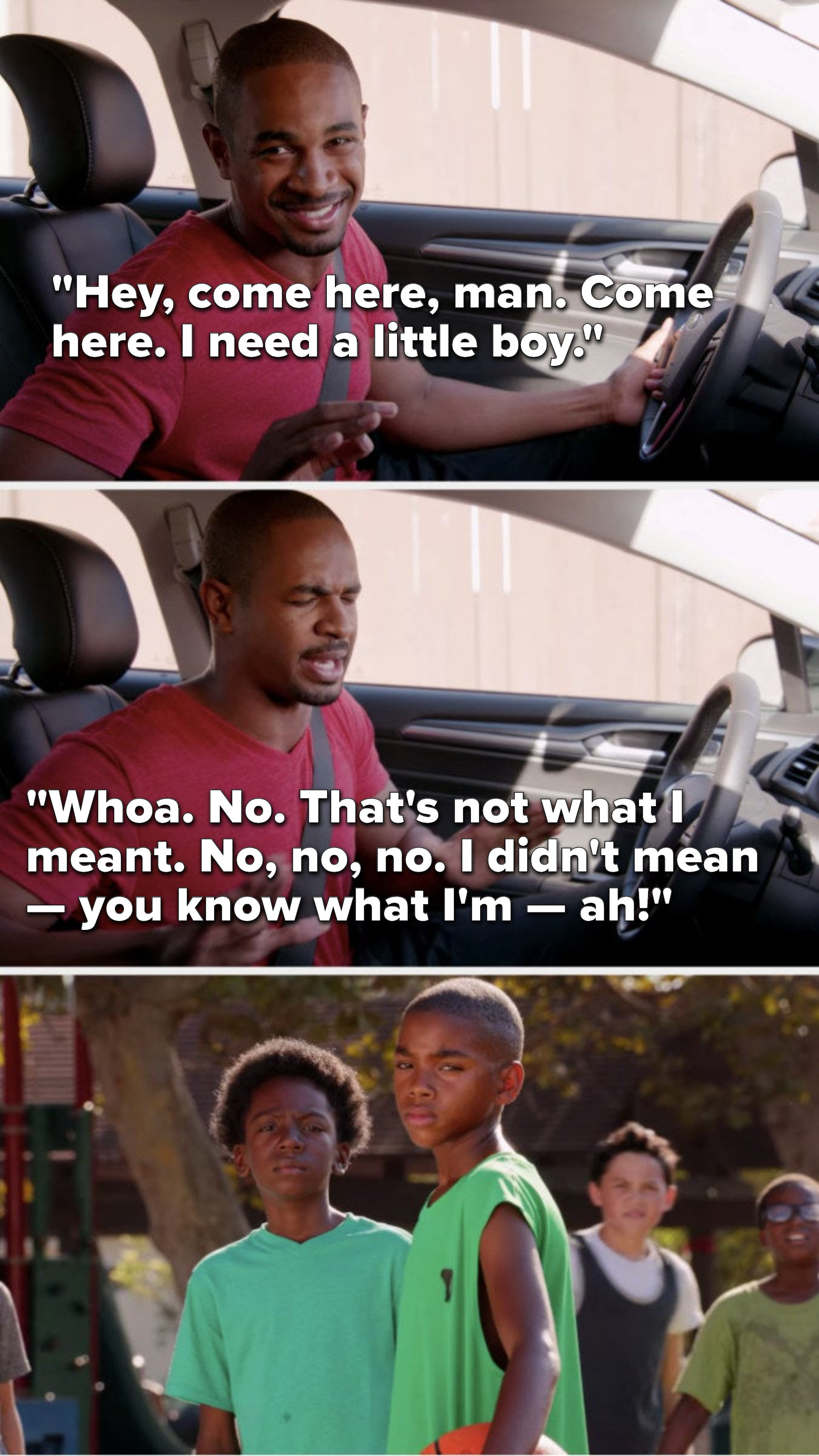 24.
When Nick told Sgt. Dorado more things he'd done.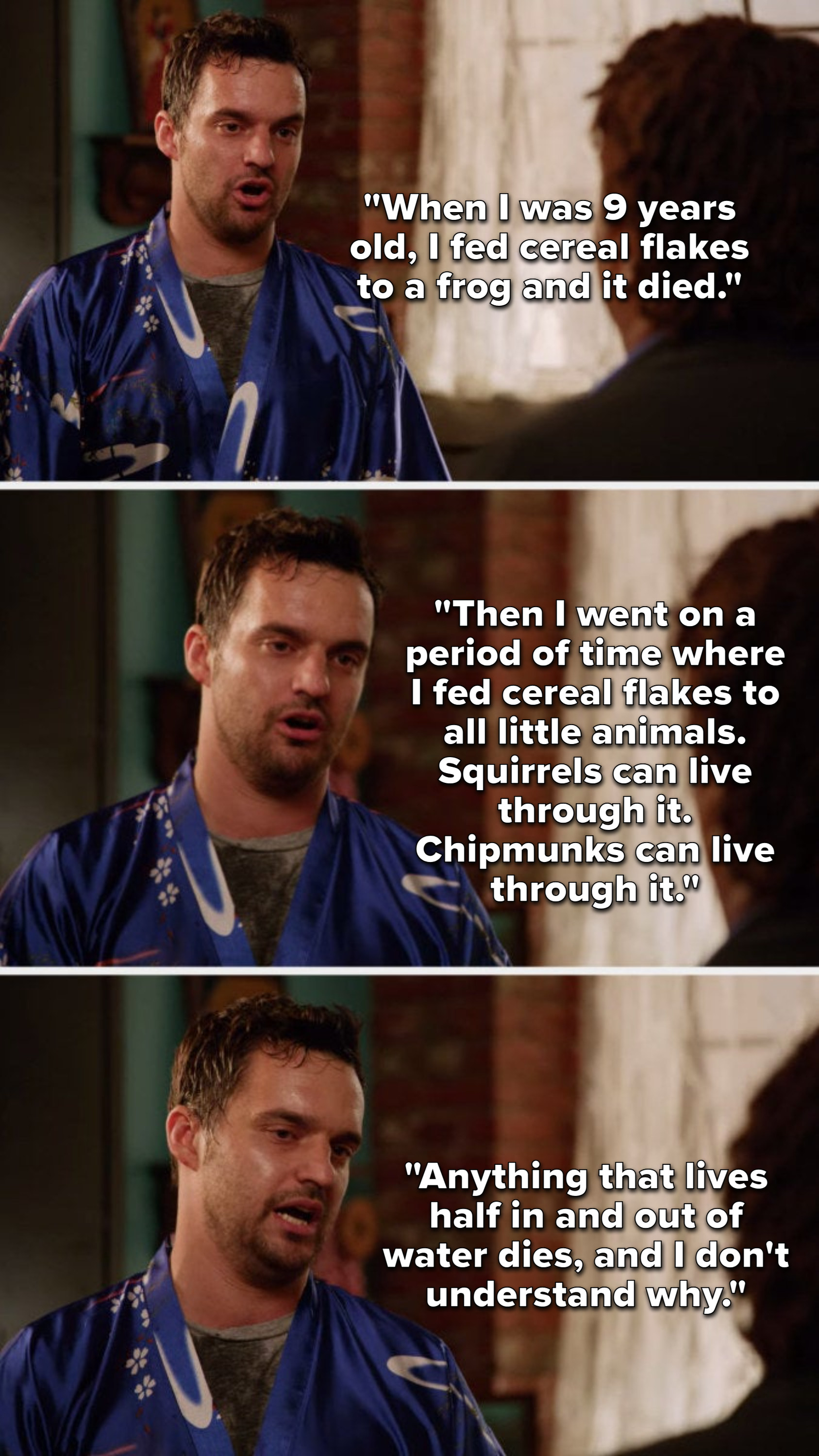 25.
And more.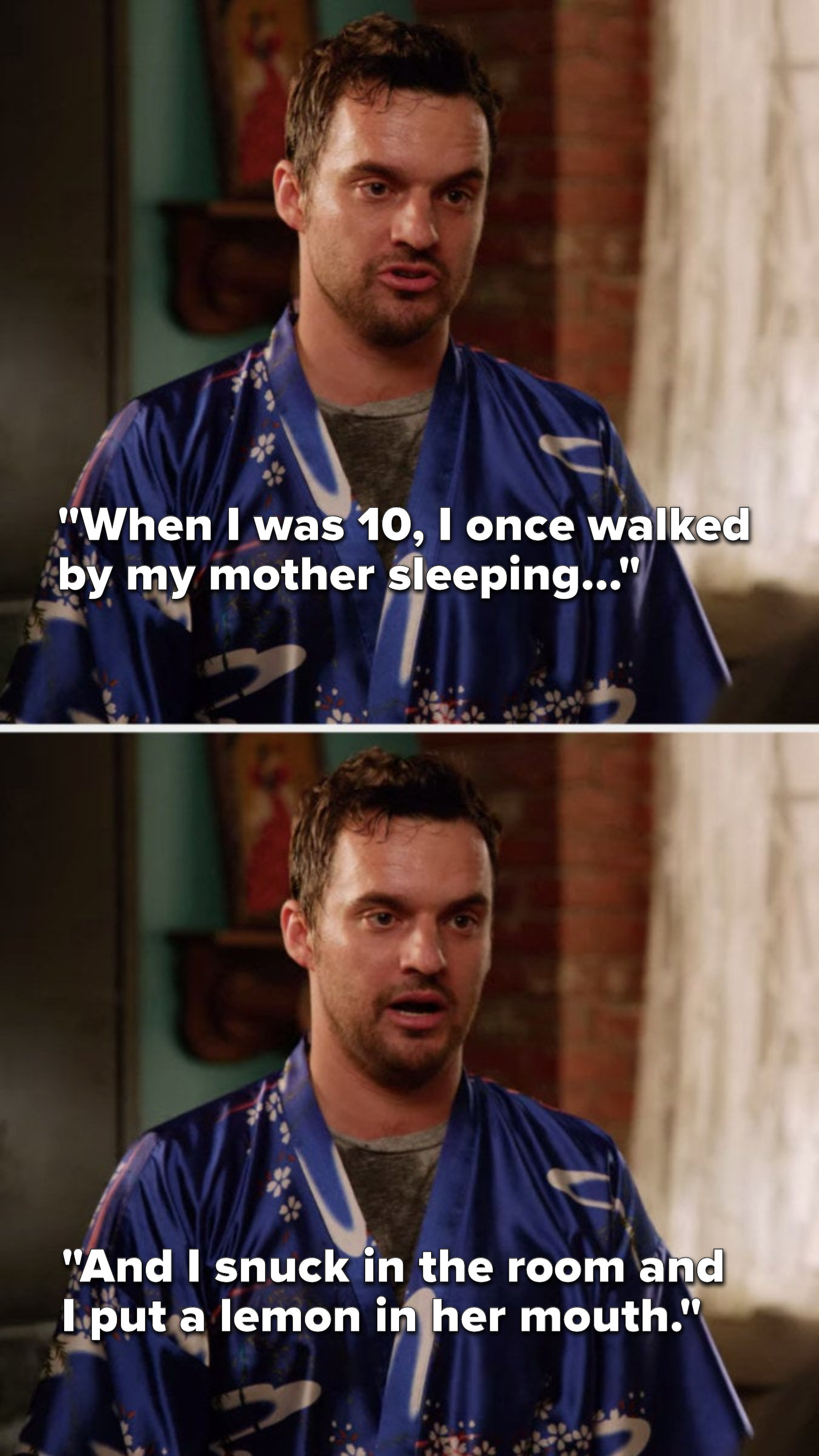 26.
And more.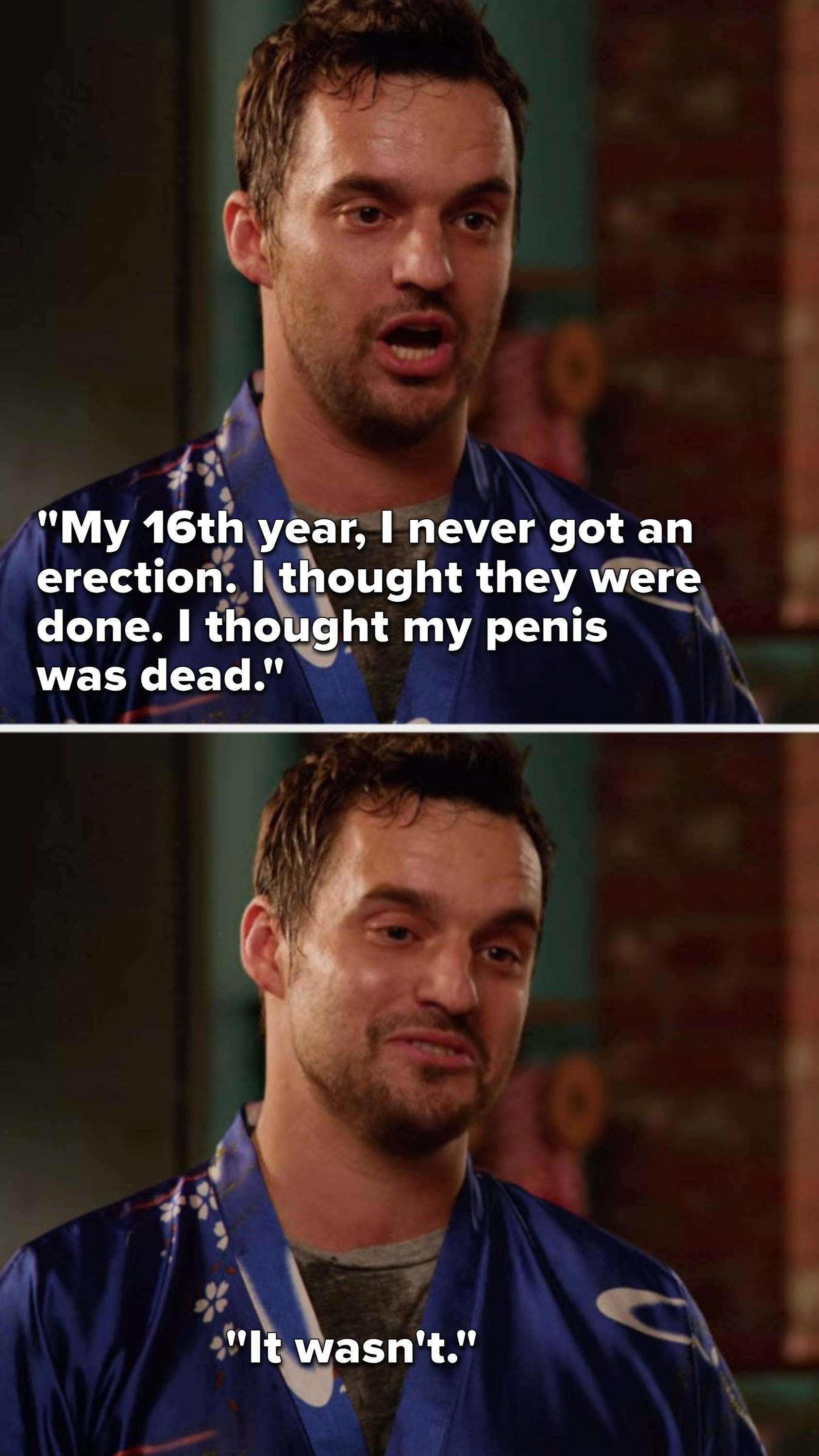 27.
When Winston tried to take the blame for the meth, but Jess wouldn't let him.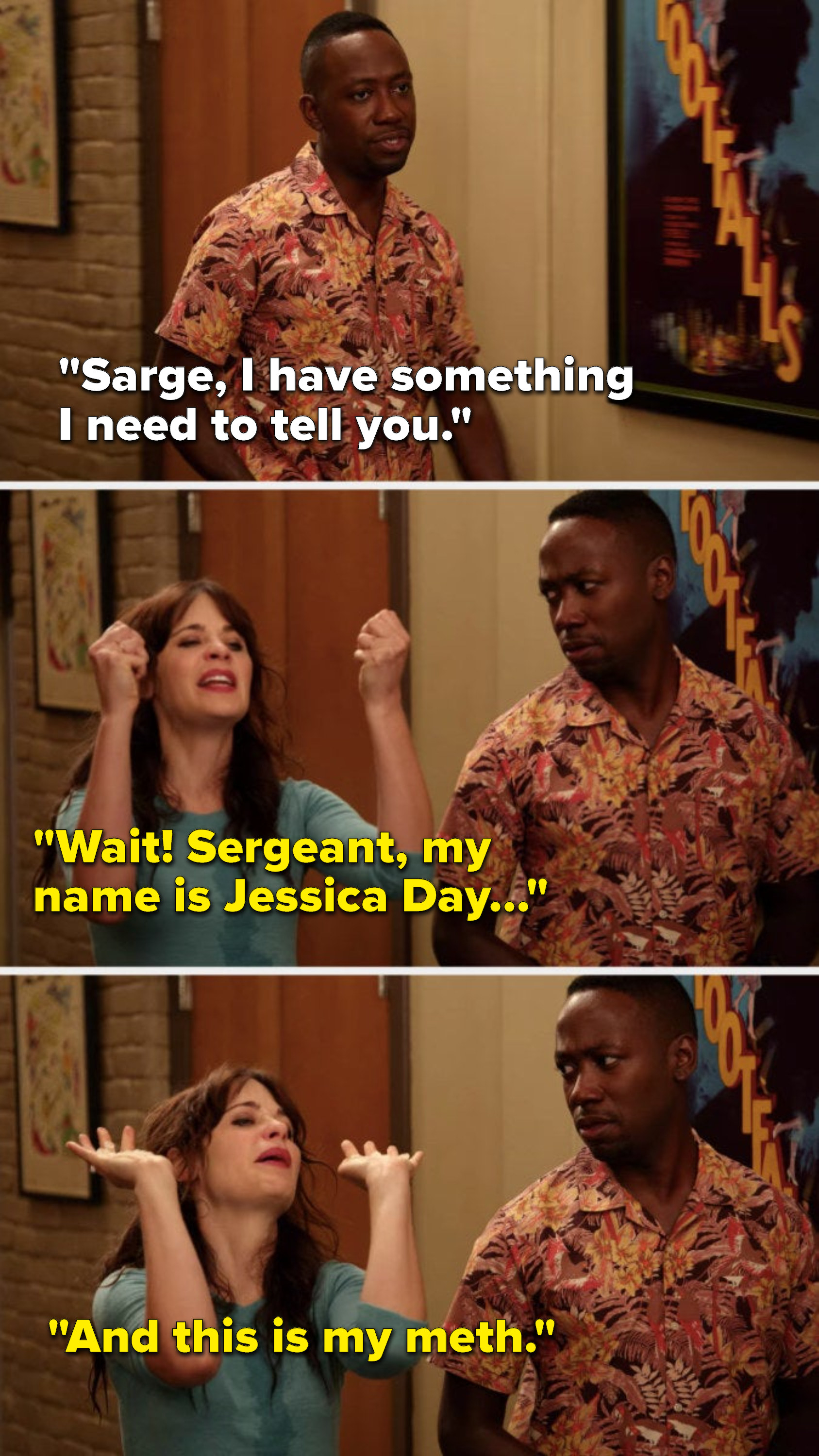 28.
And she still thought she was high.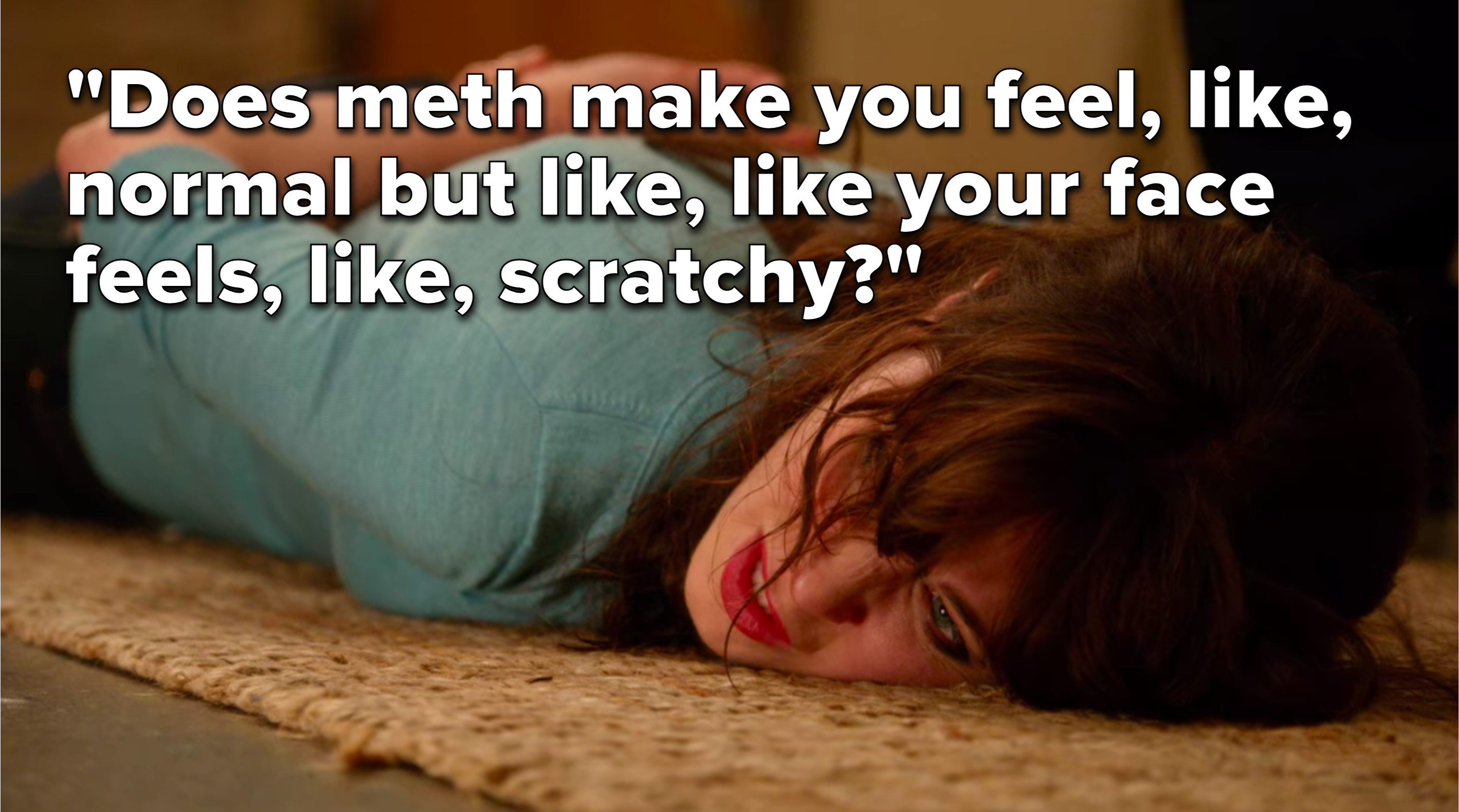 29.
When Jess said farewell to Nick before she went to jail.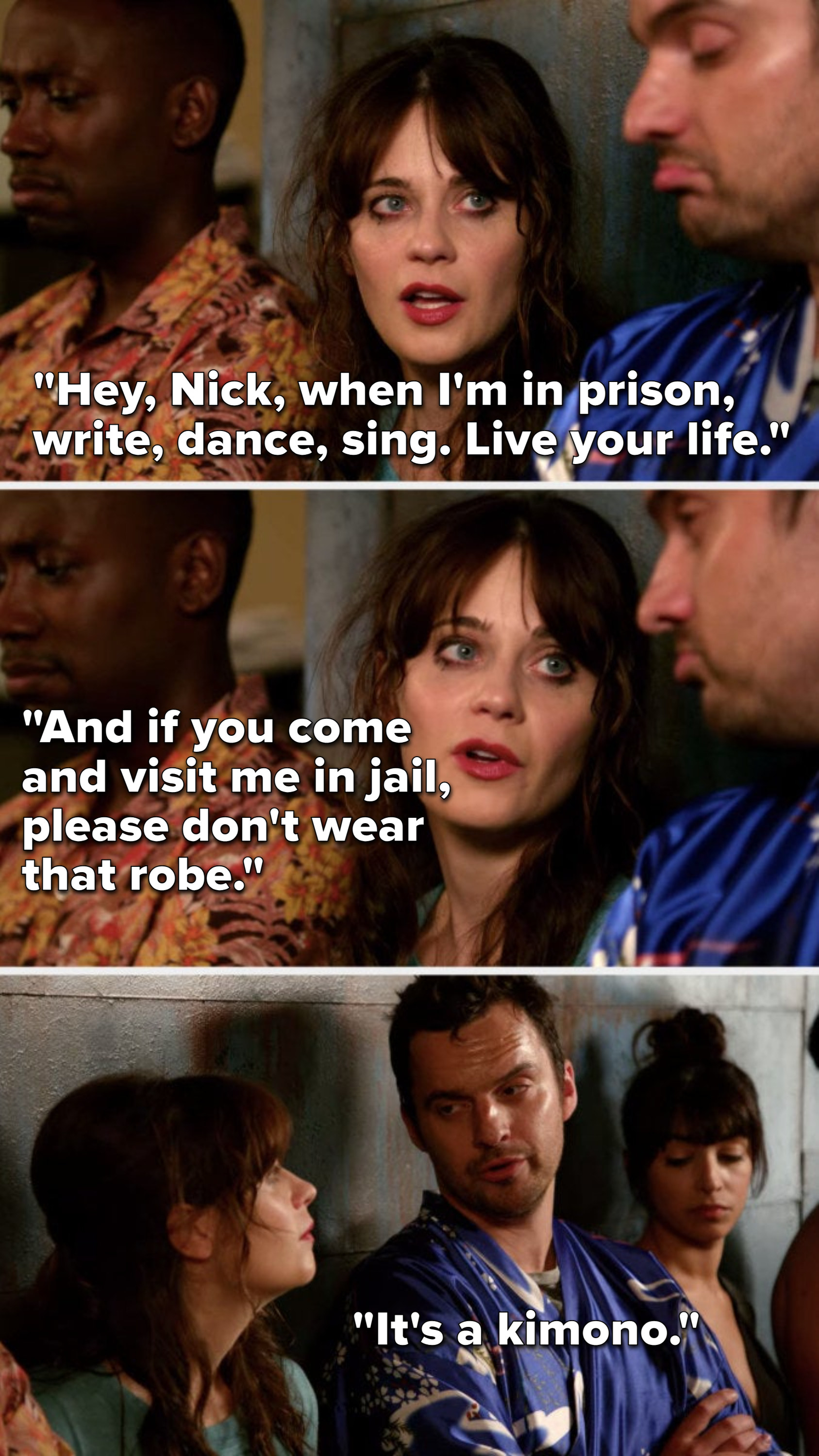 30.
When Sgt. Dorado explained what the meth was.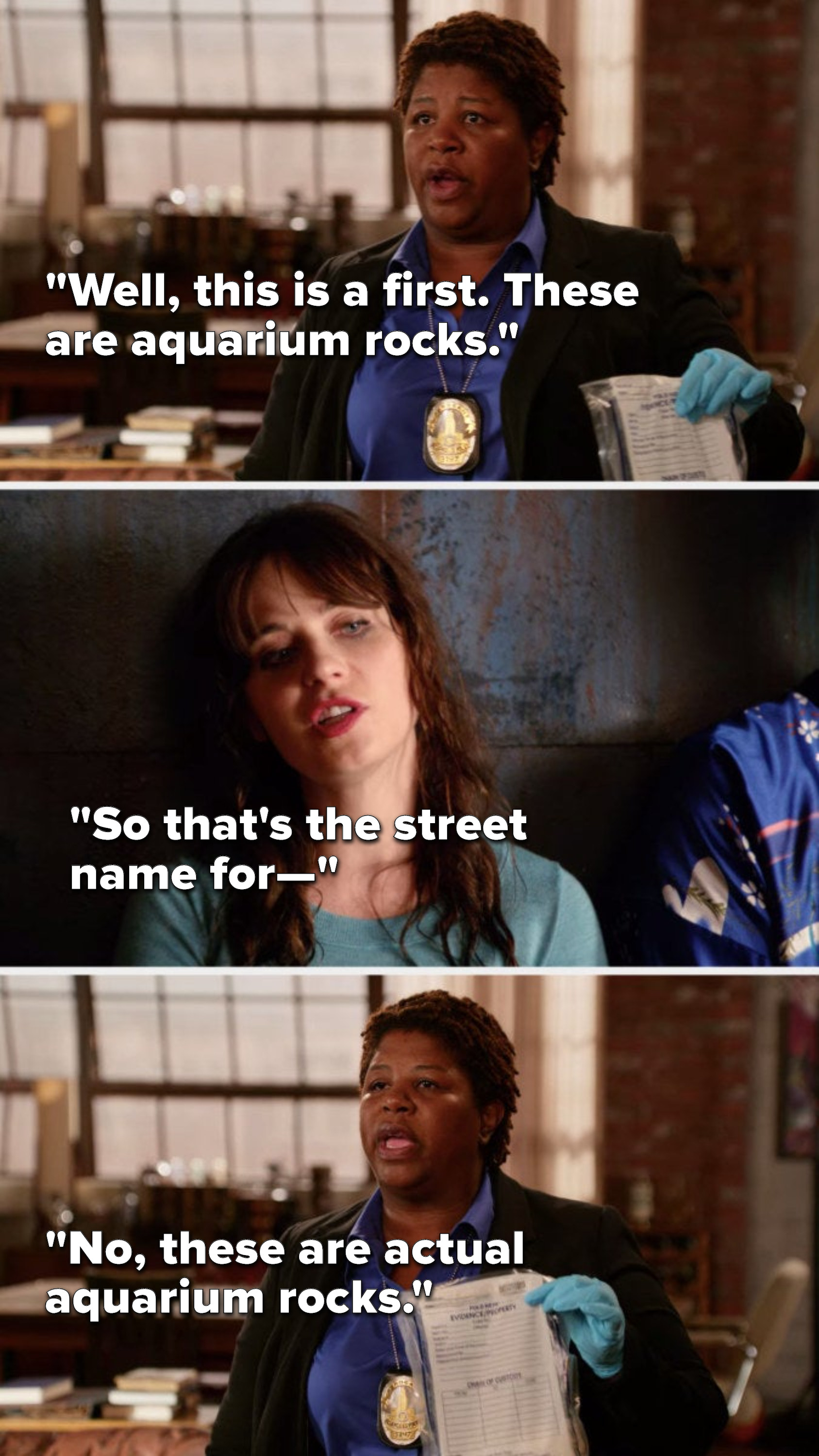 31.
And she pleaded with Winston to move after saying he passed his background check.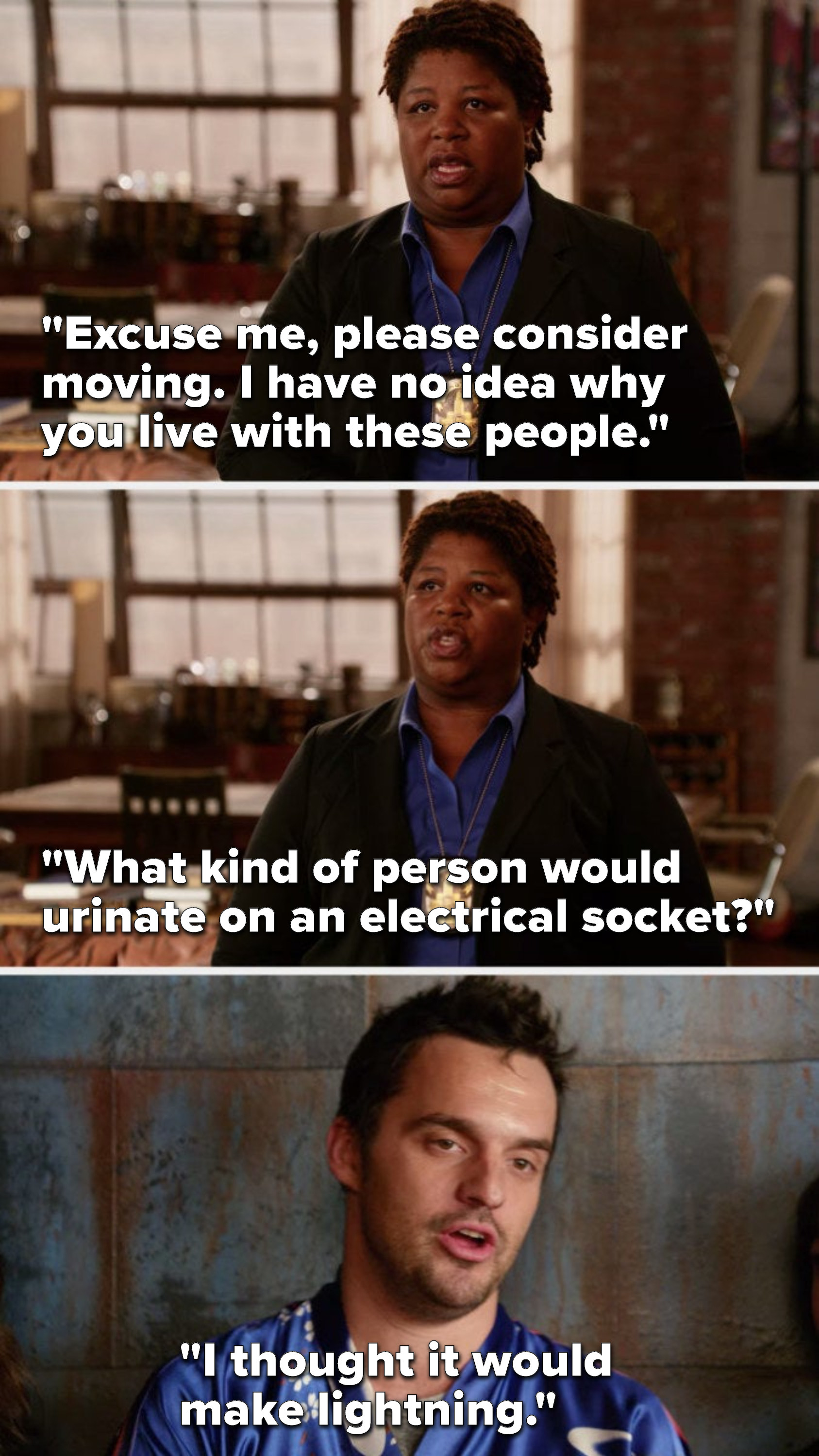 32.
When Coach arrived with Duquan.
33.
And finally, when Coach and Duquan (José, actually) bonded over their shared outlet mall strategy.