50.
The A+ insult.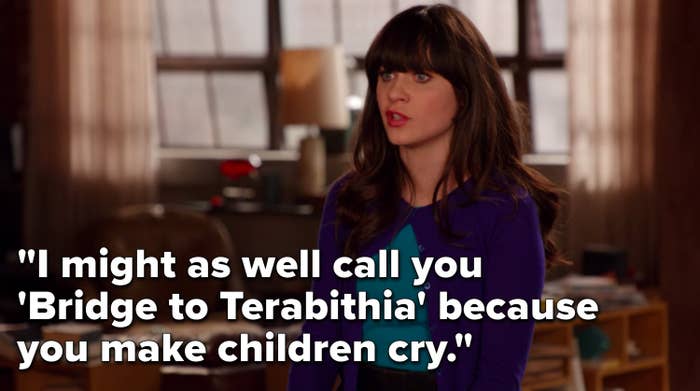 49.
The talking to.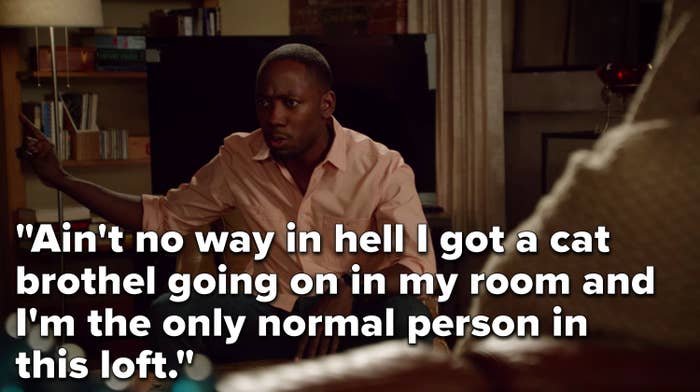 48.
The baby name.

47.
The "studying."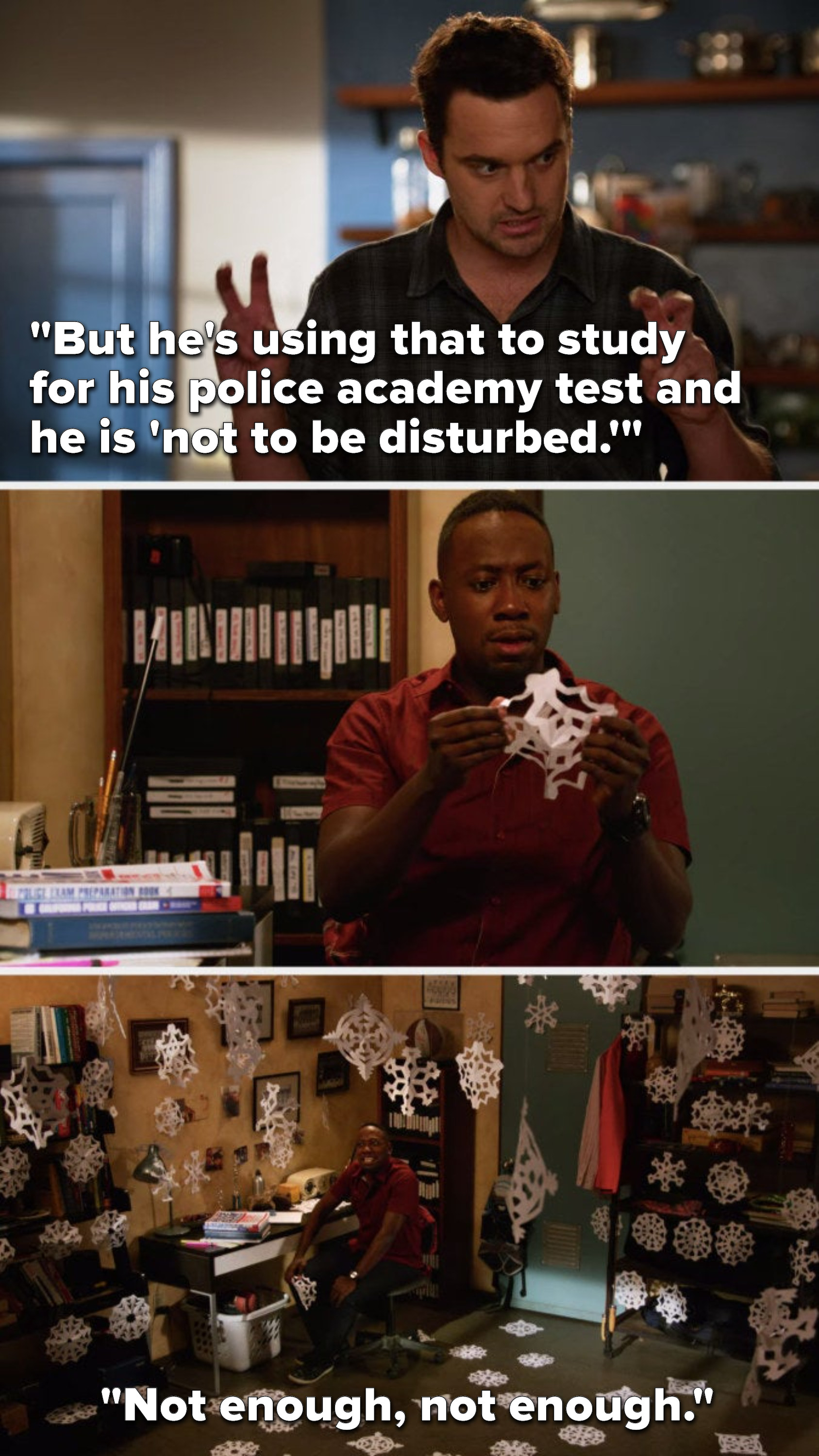 46.
The old man.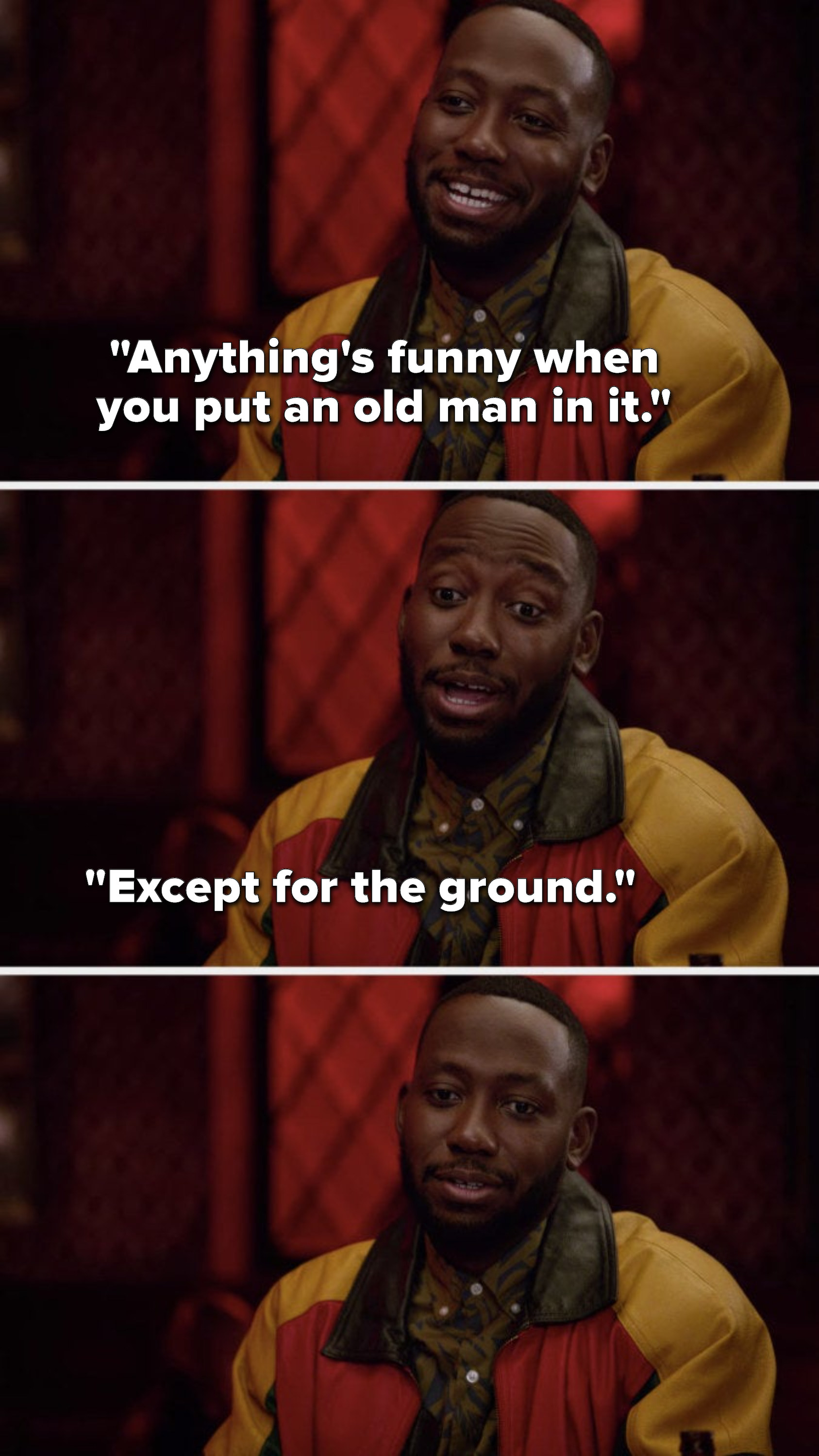 45.
The mean comment.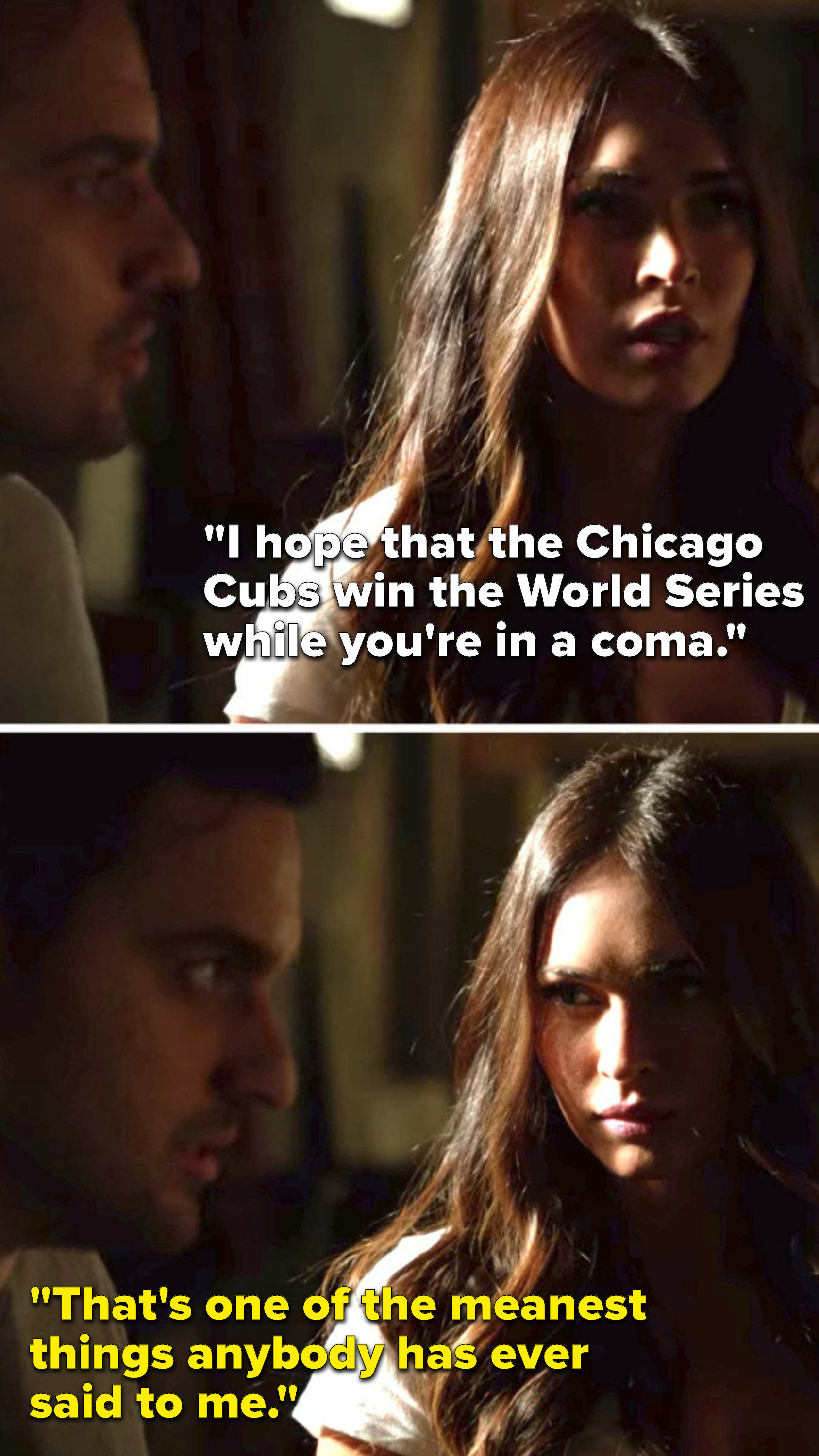 44.
The pickup line.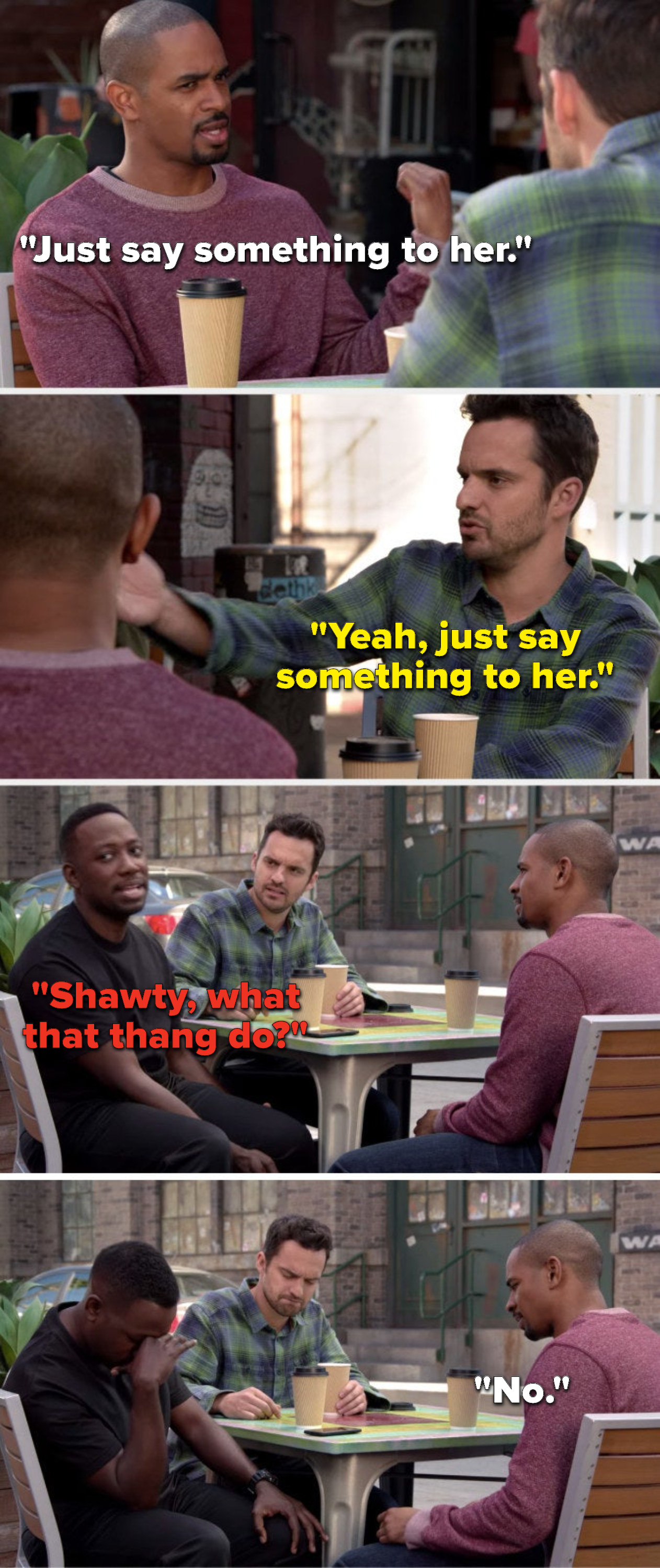 43.
The bowl.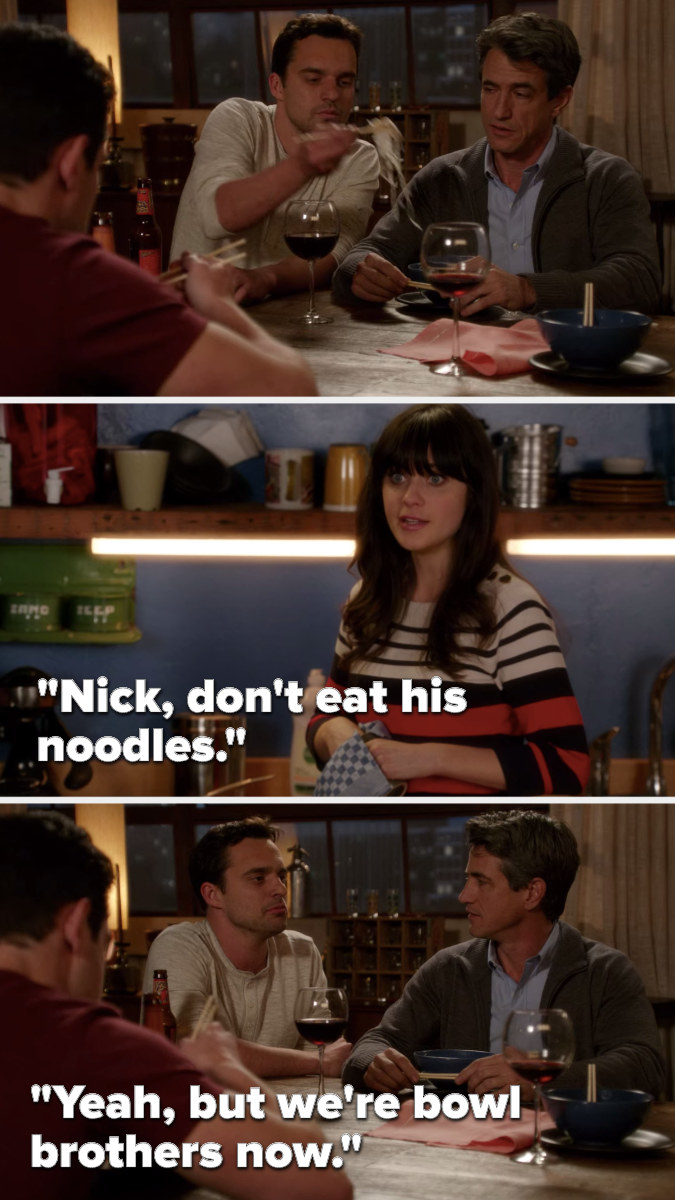 42.
The type.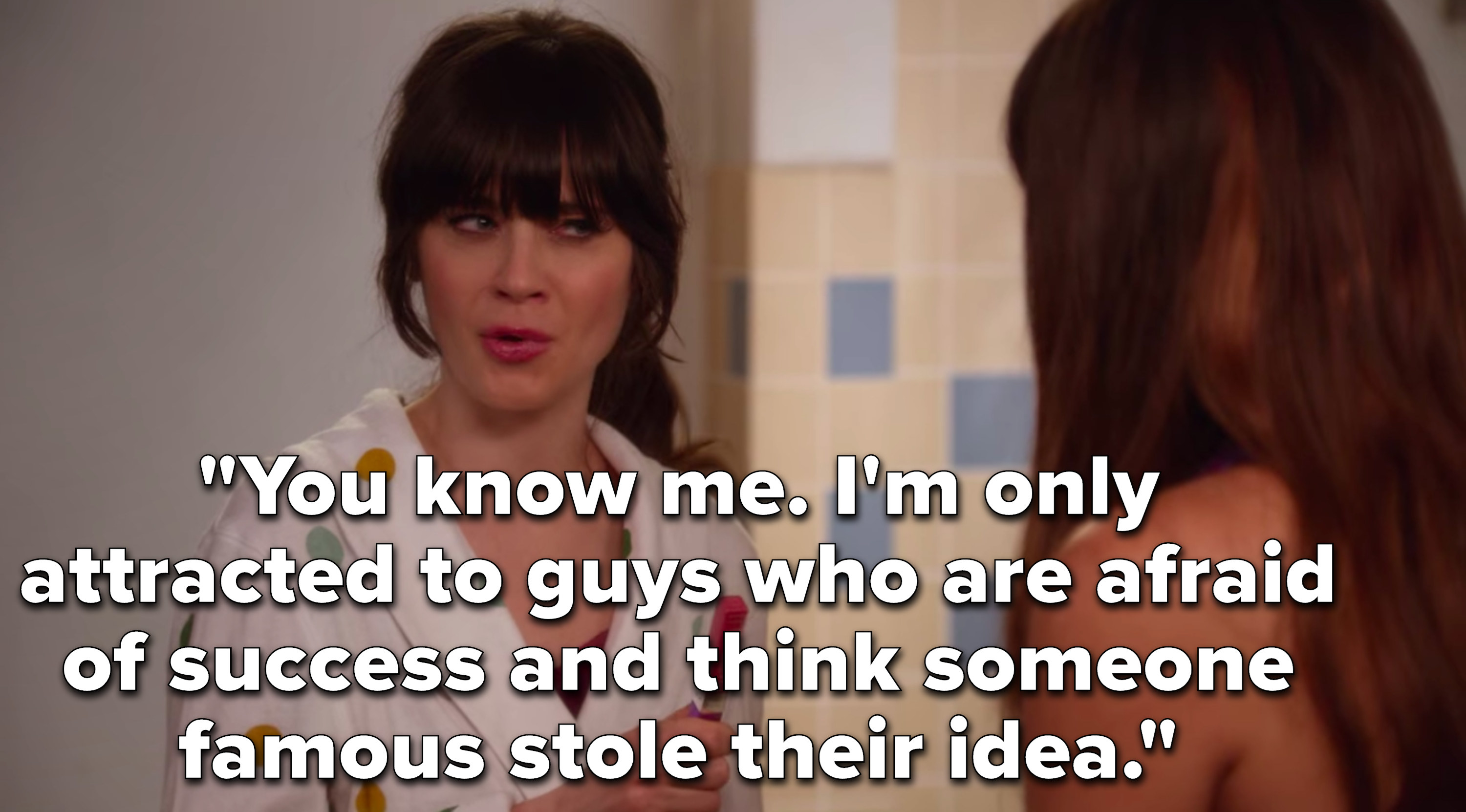 41.
The lotion.
40.
The reading level.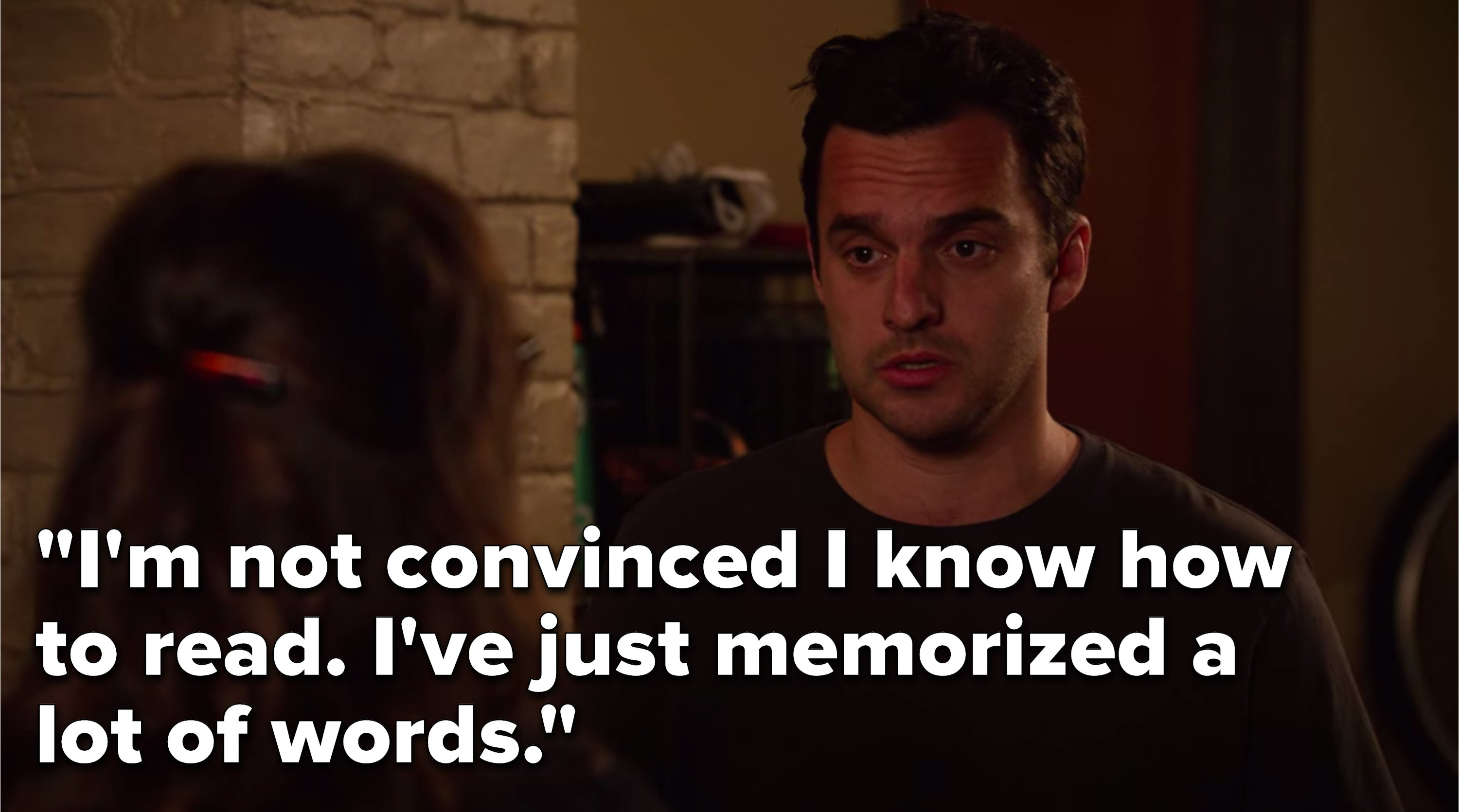 39.
The balloon animal skills.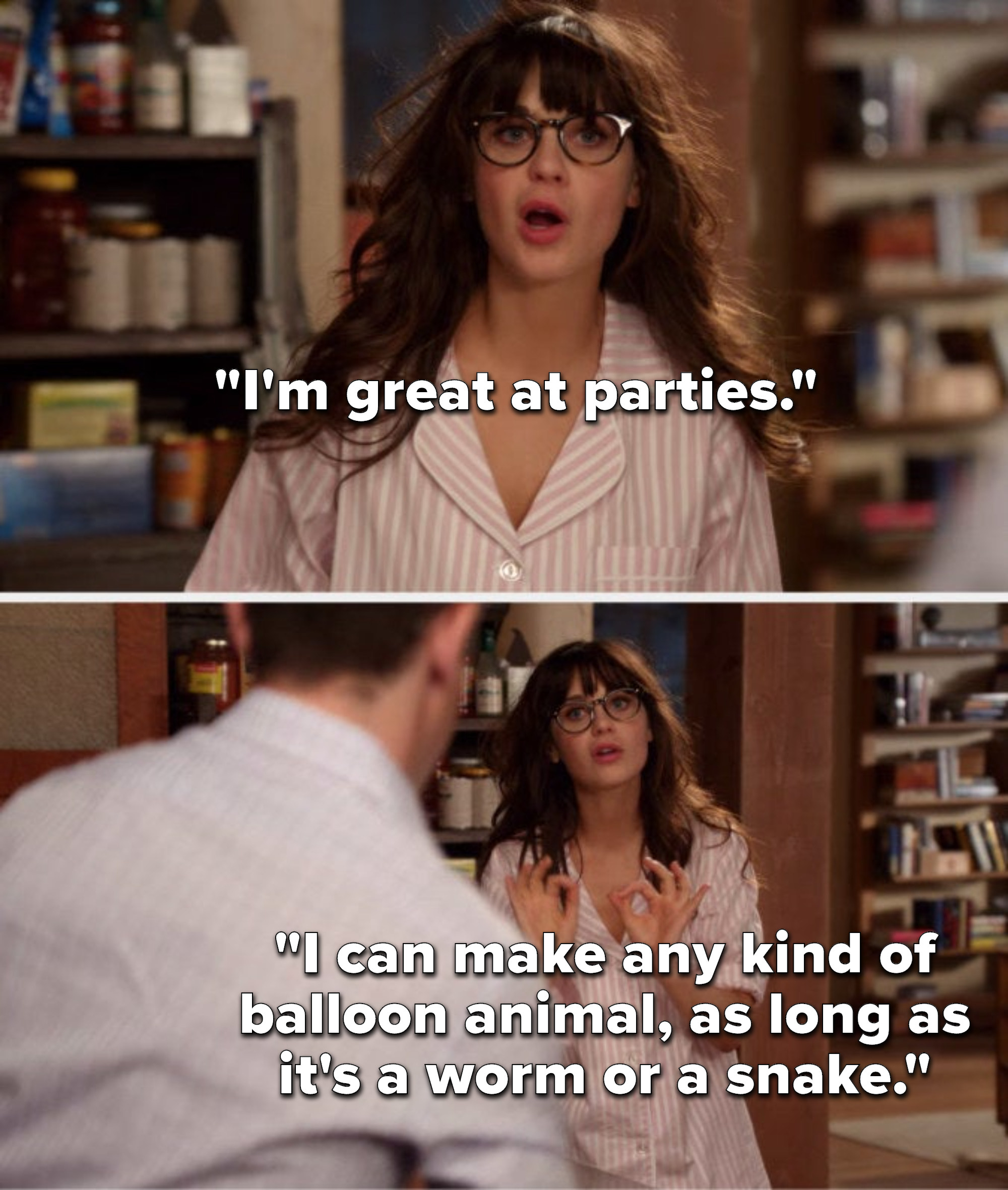 38.
The earshot.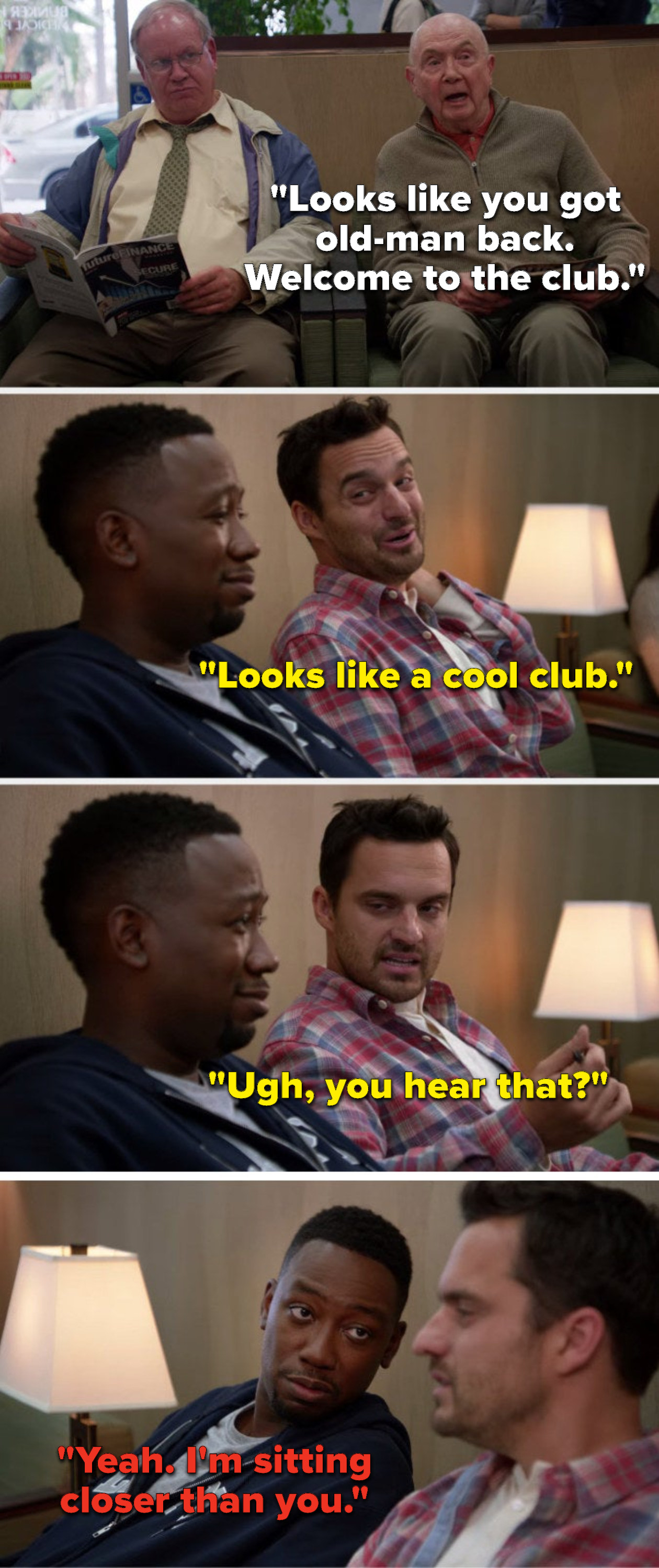 37.
The yardstick.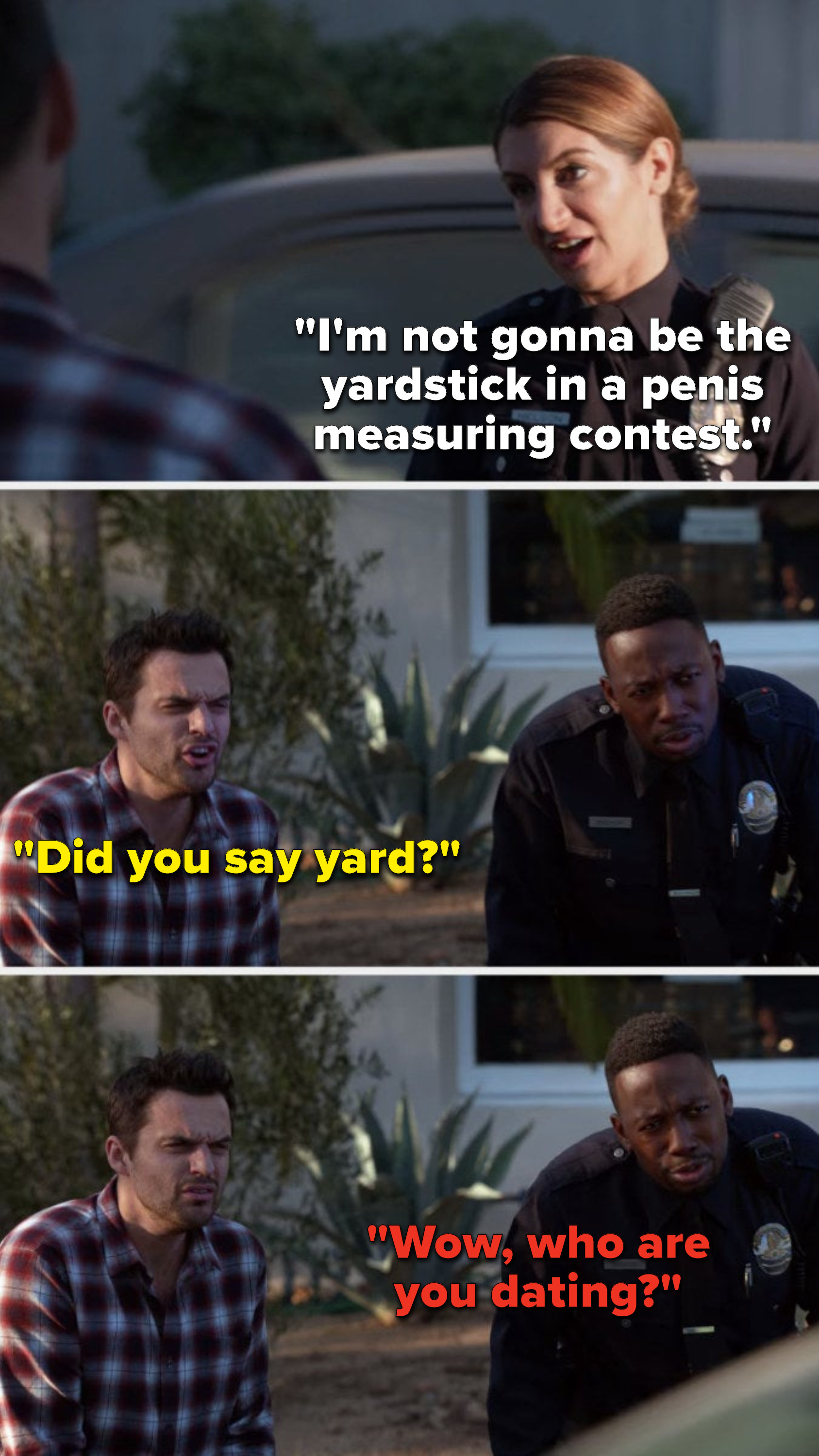 36.
The cherries.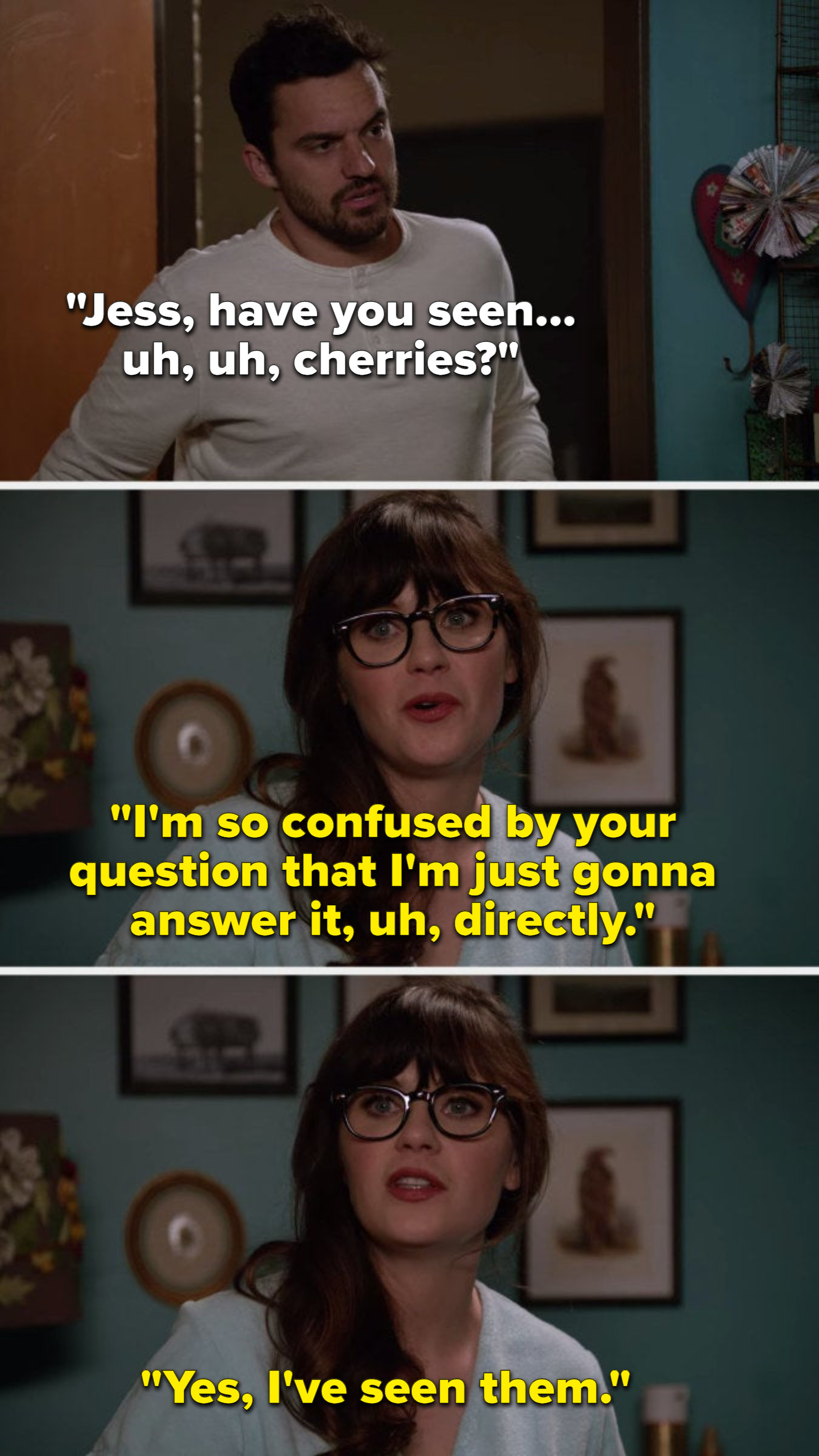 35.
The sore from police academy incident.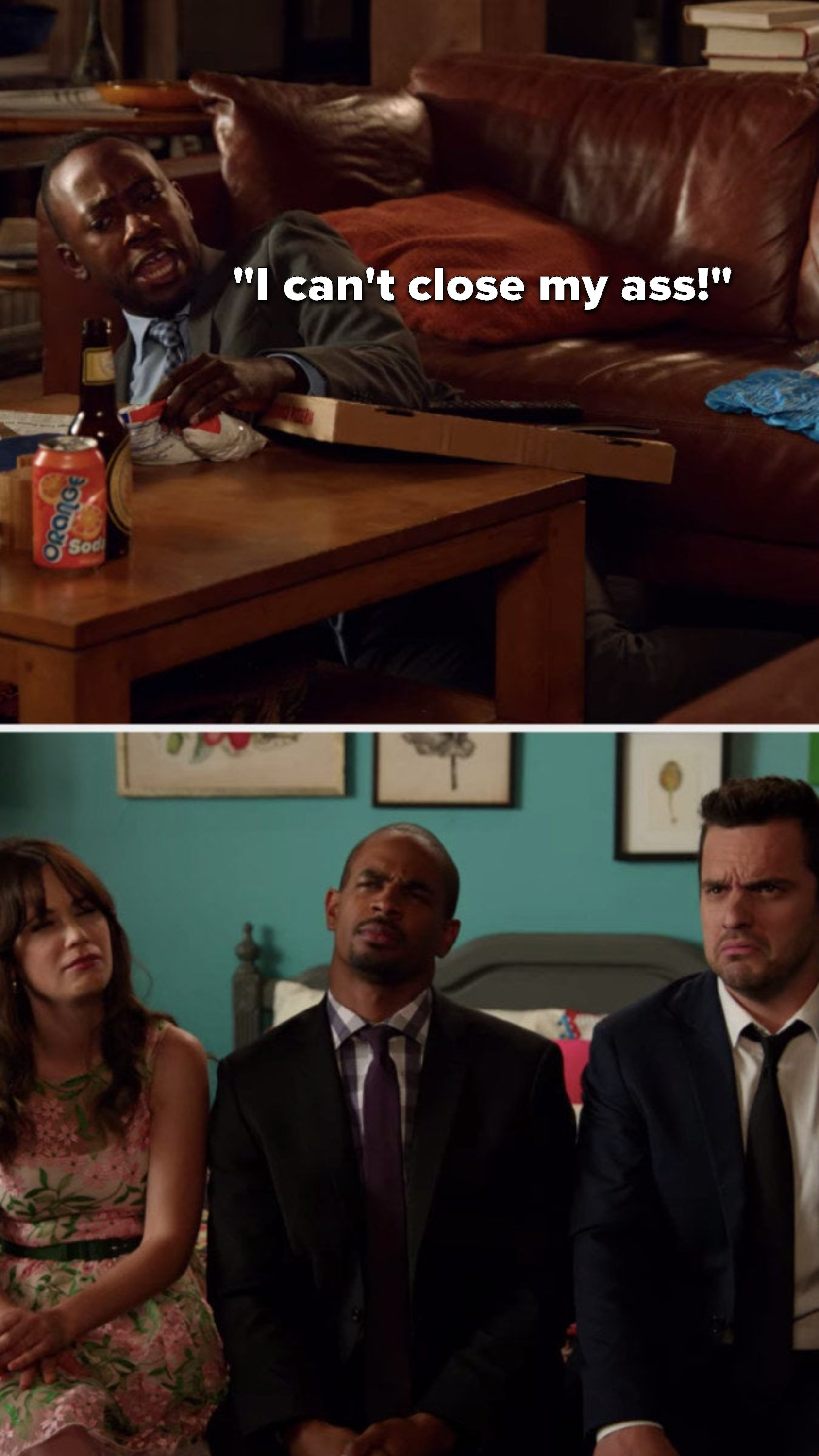 34.
The Julius Pepperwood disguise.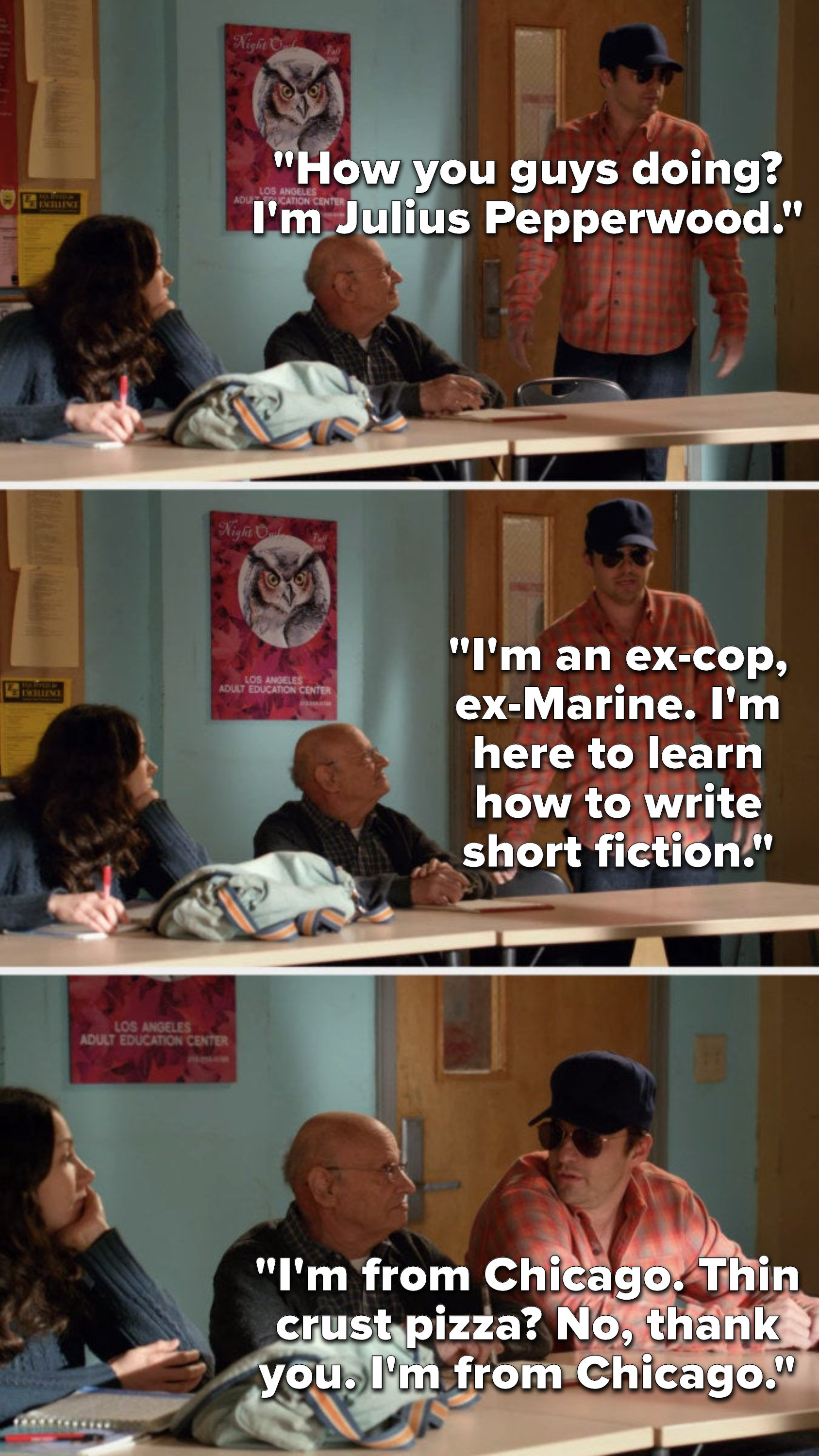 33.
The declaration at Schmidt's "re-branding event" (party), which he threw to celebrate that his penis was no longer broken.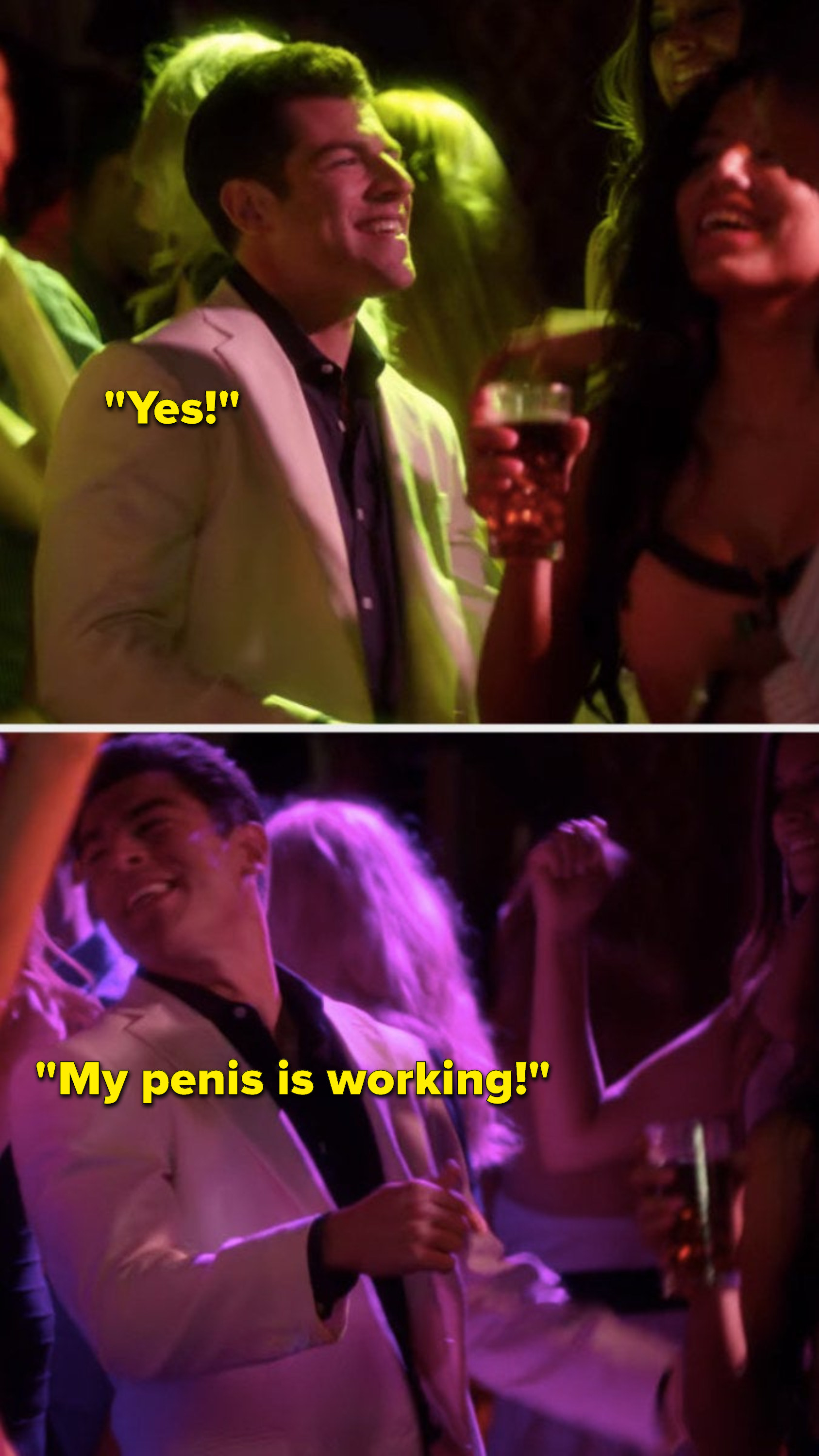 32.
The mashed potatoes.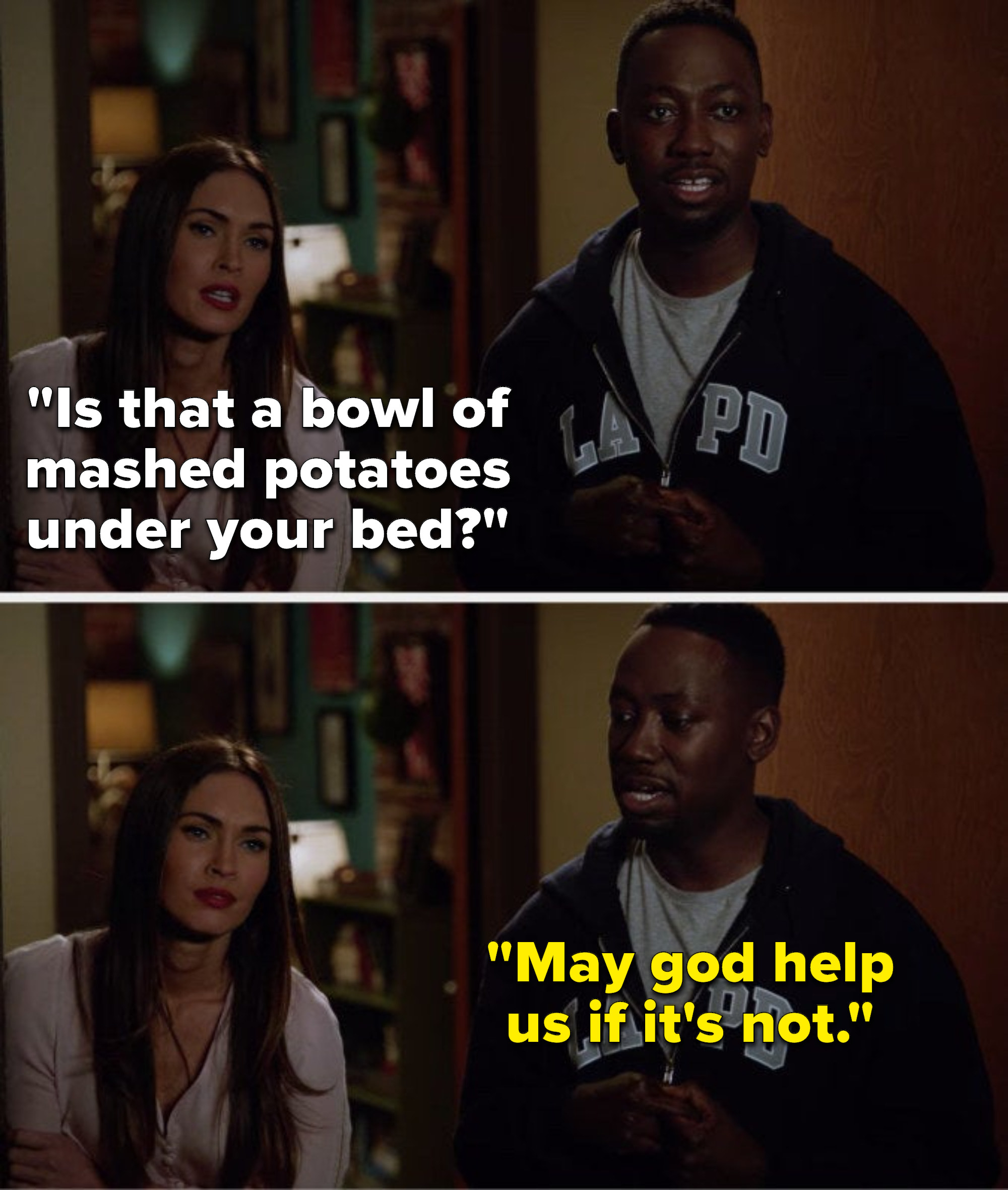 31.
The yarn.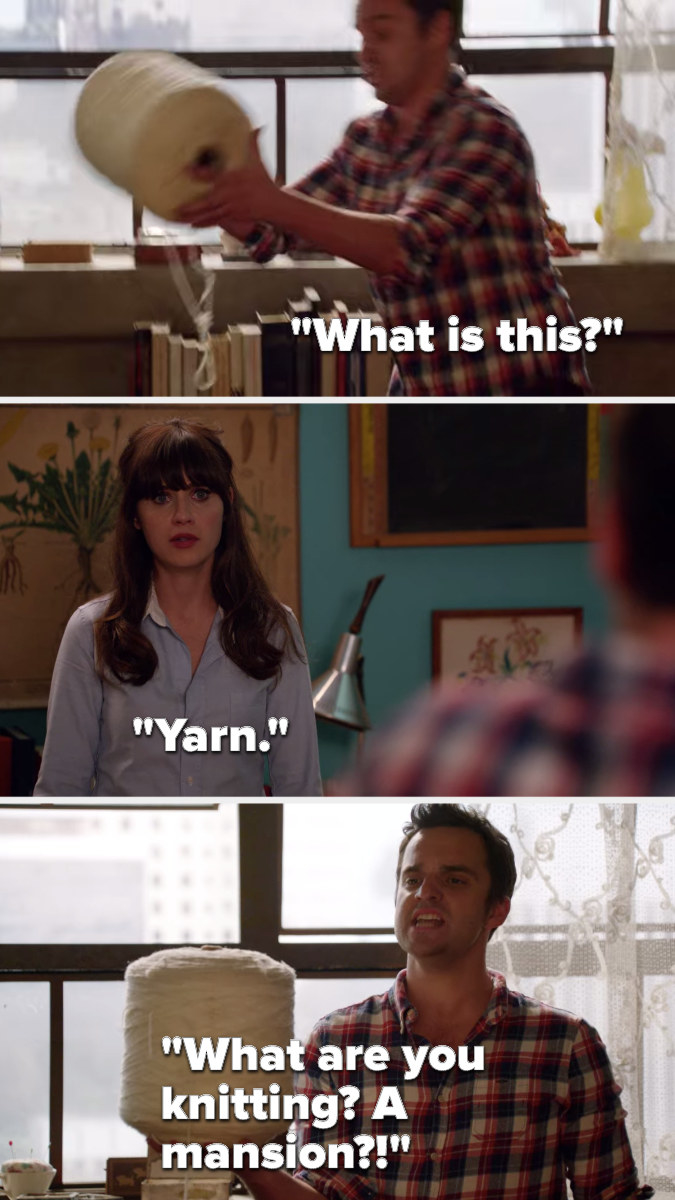 30.
The response to Schmidt's fish tank.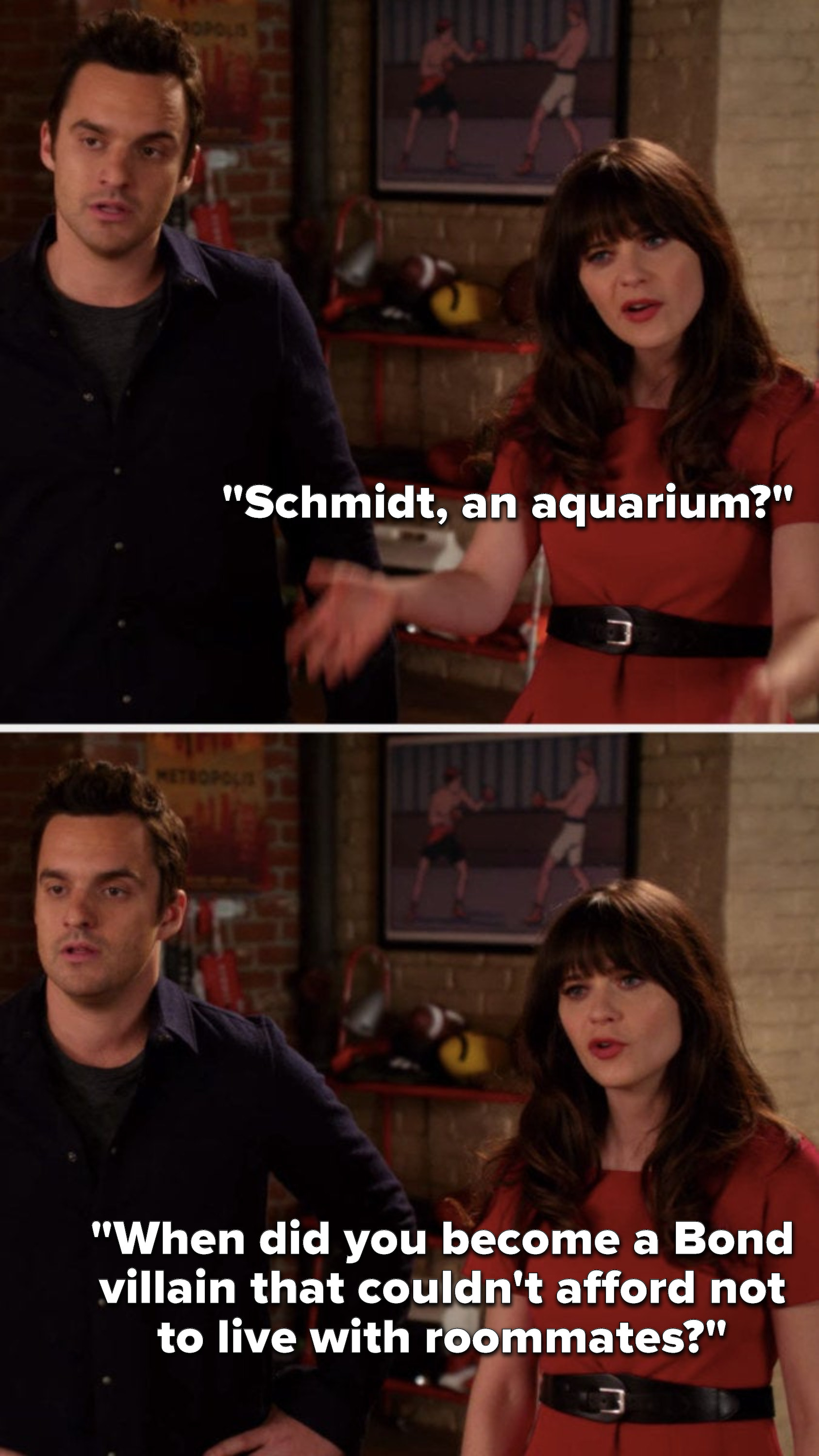 29.
The date recap.

28.
The drug movie.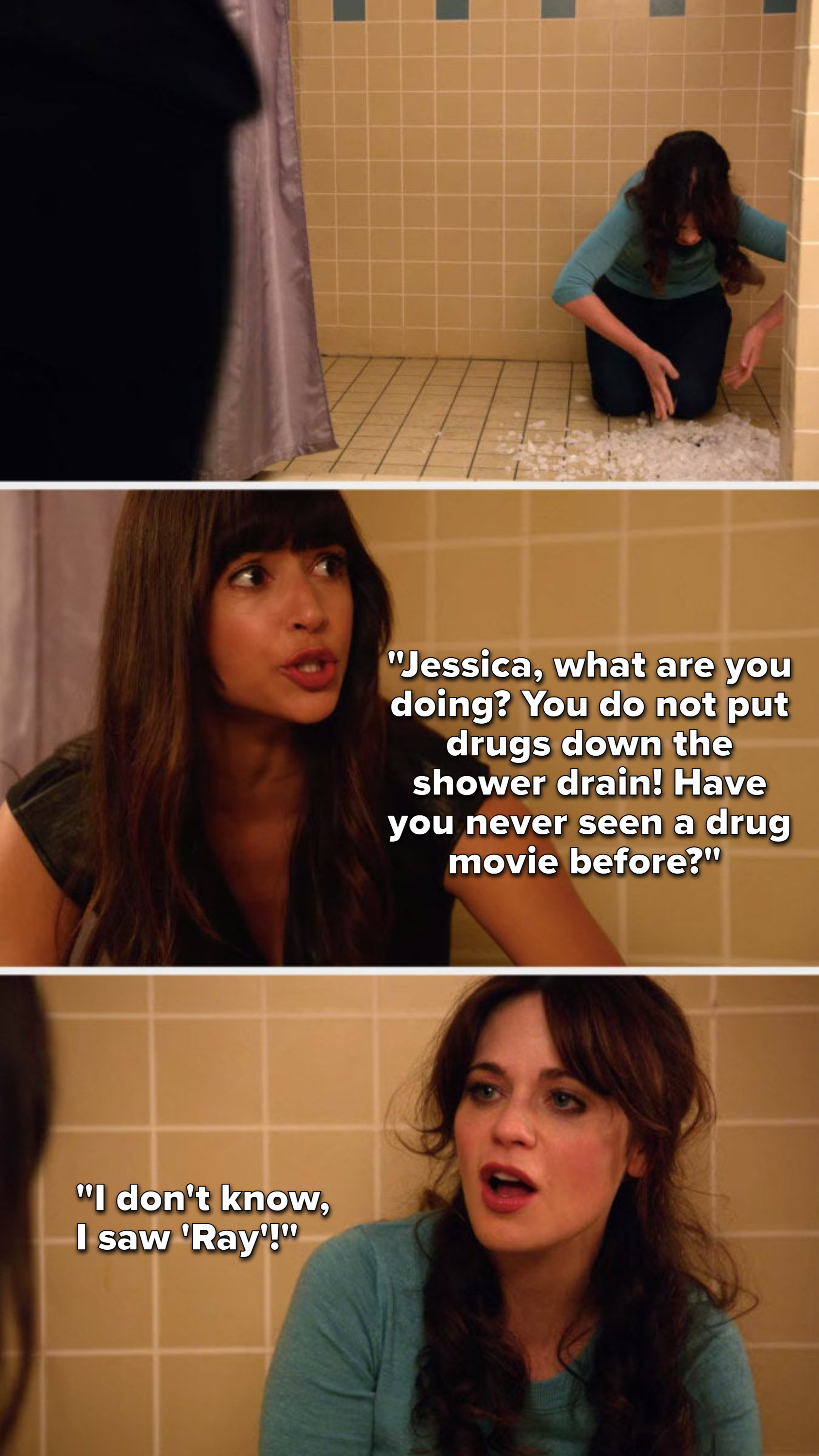 27.
The specific moccasins.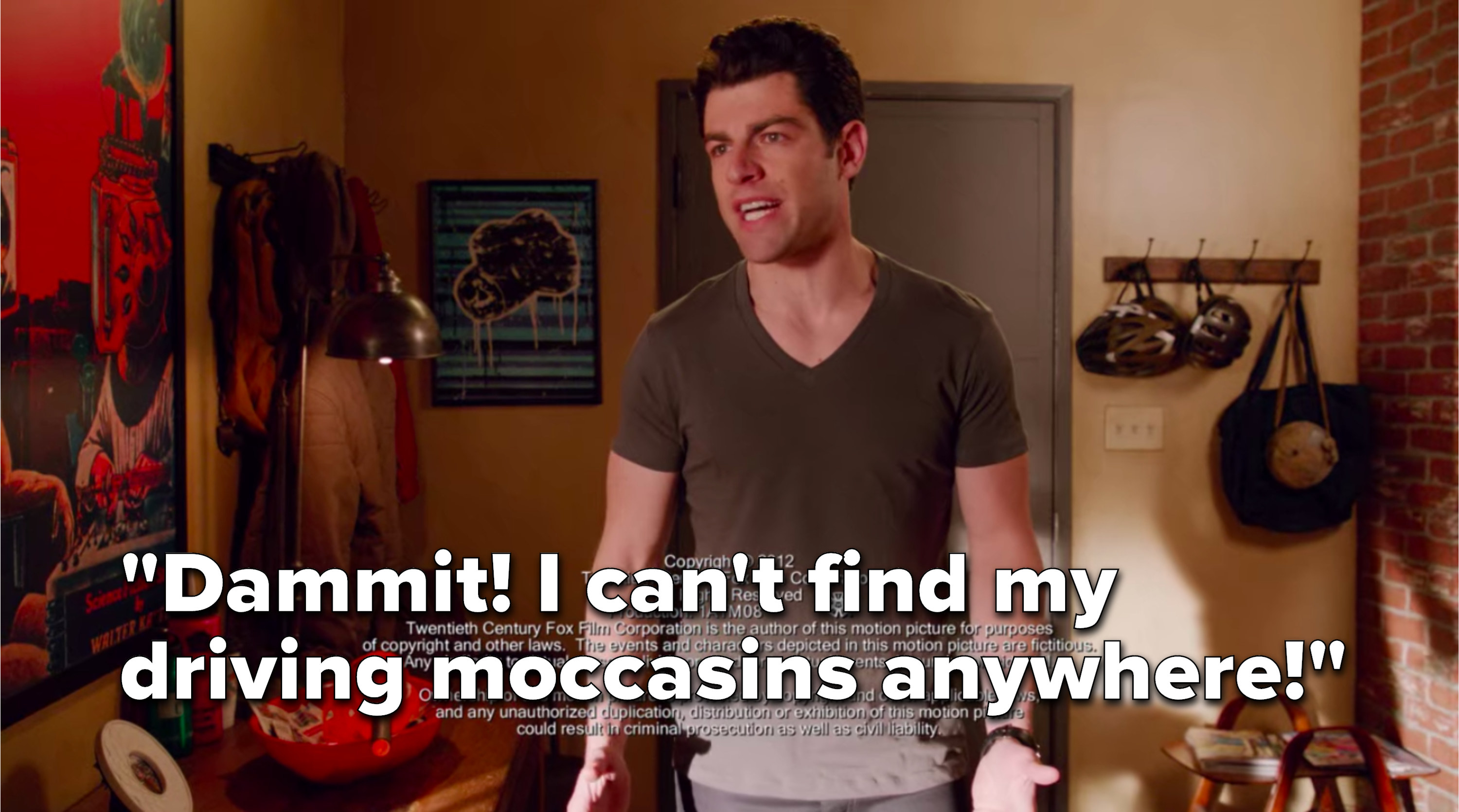 26.
The puzzle.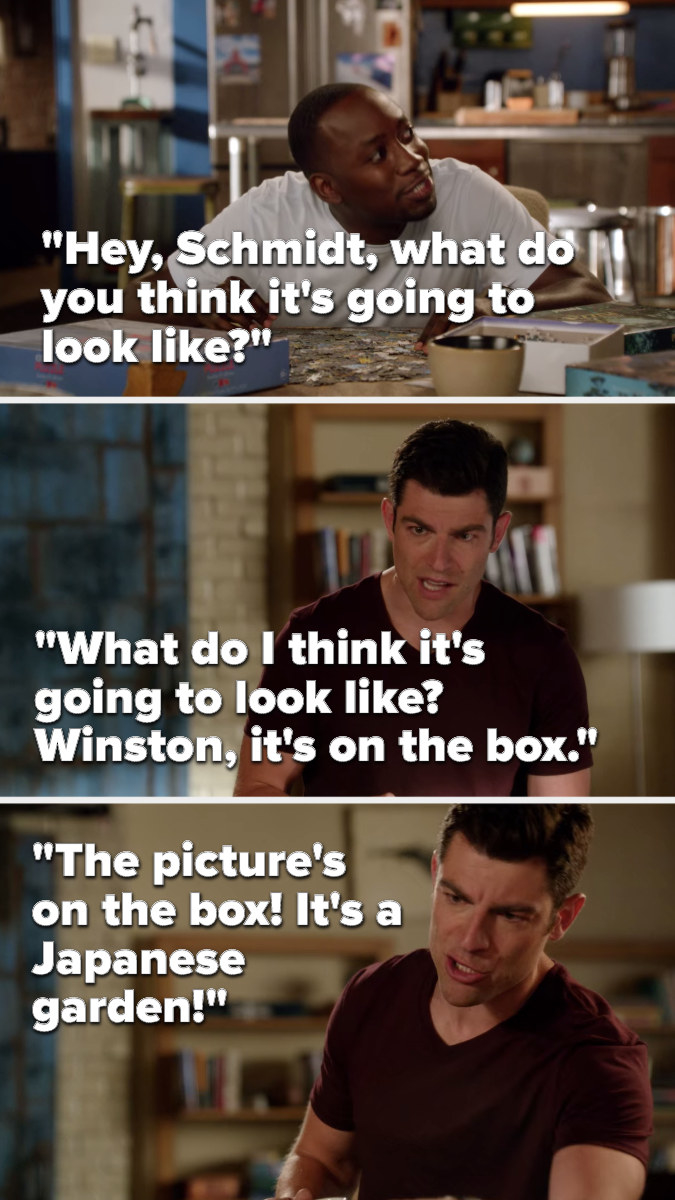 25.
The smoothness Winston has on the phone, exemplified by when he pretended to be Schmidt.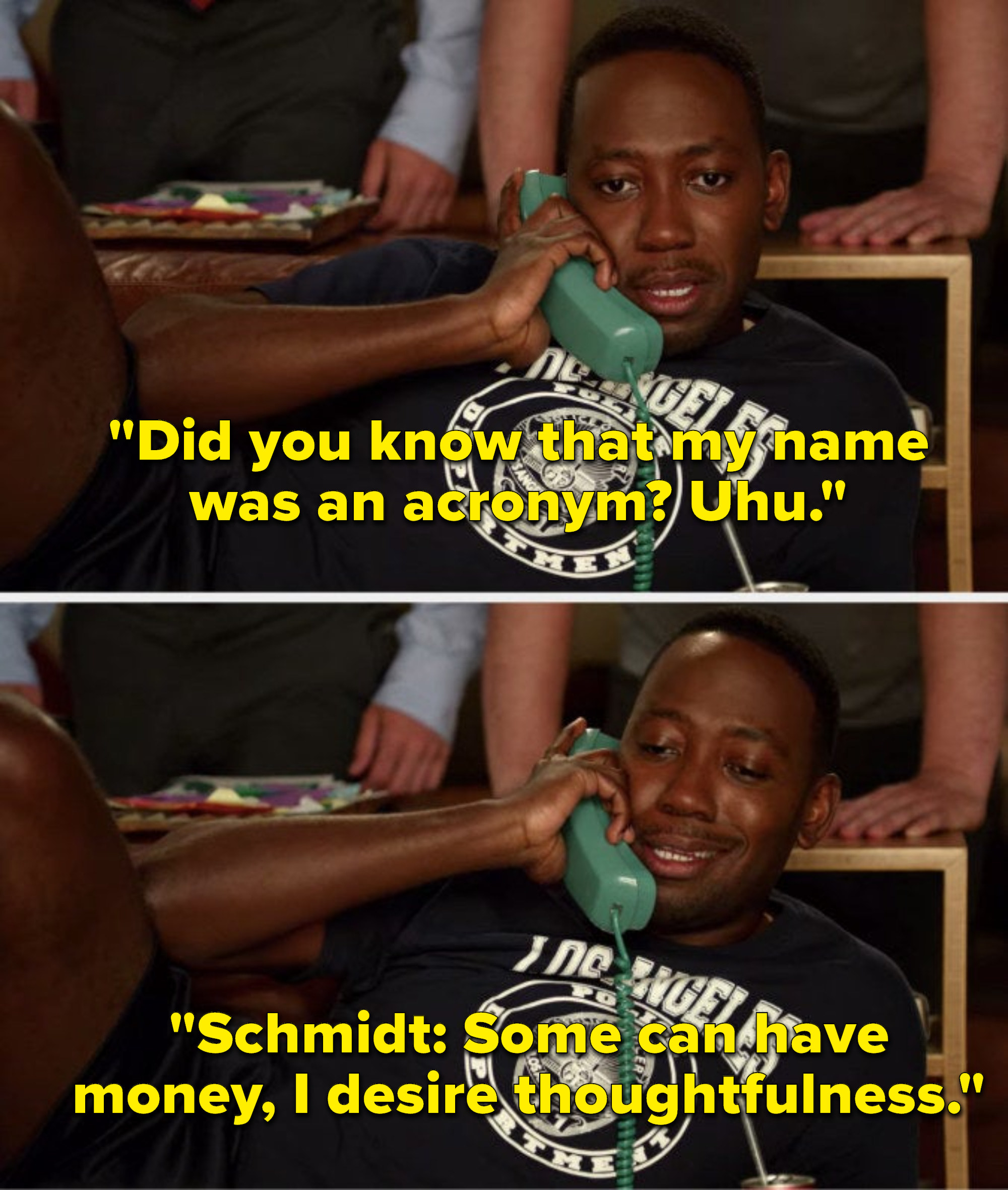 24.
The break-in.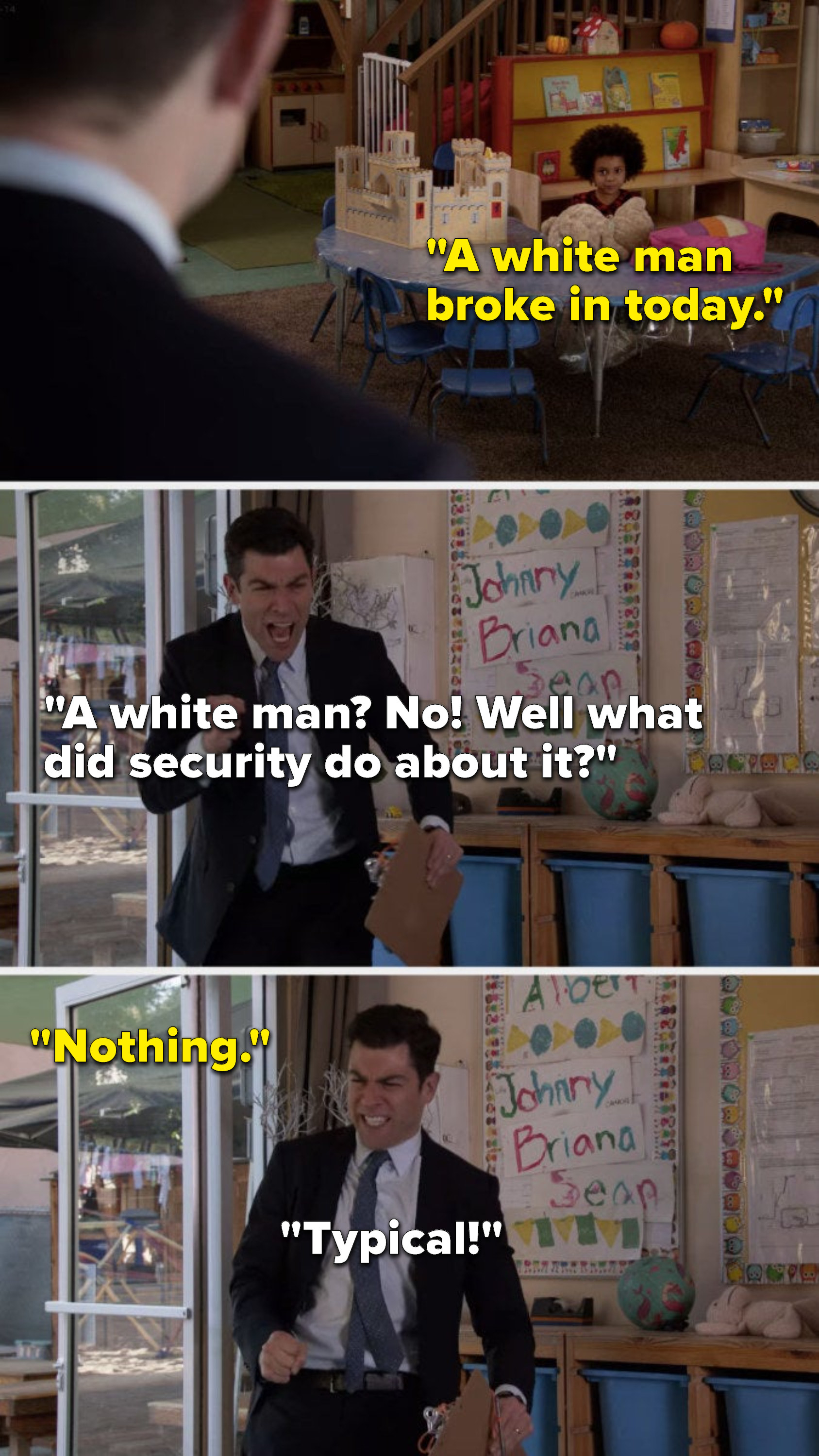 23.
The horse lesson.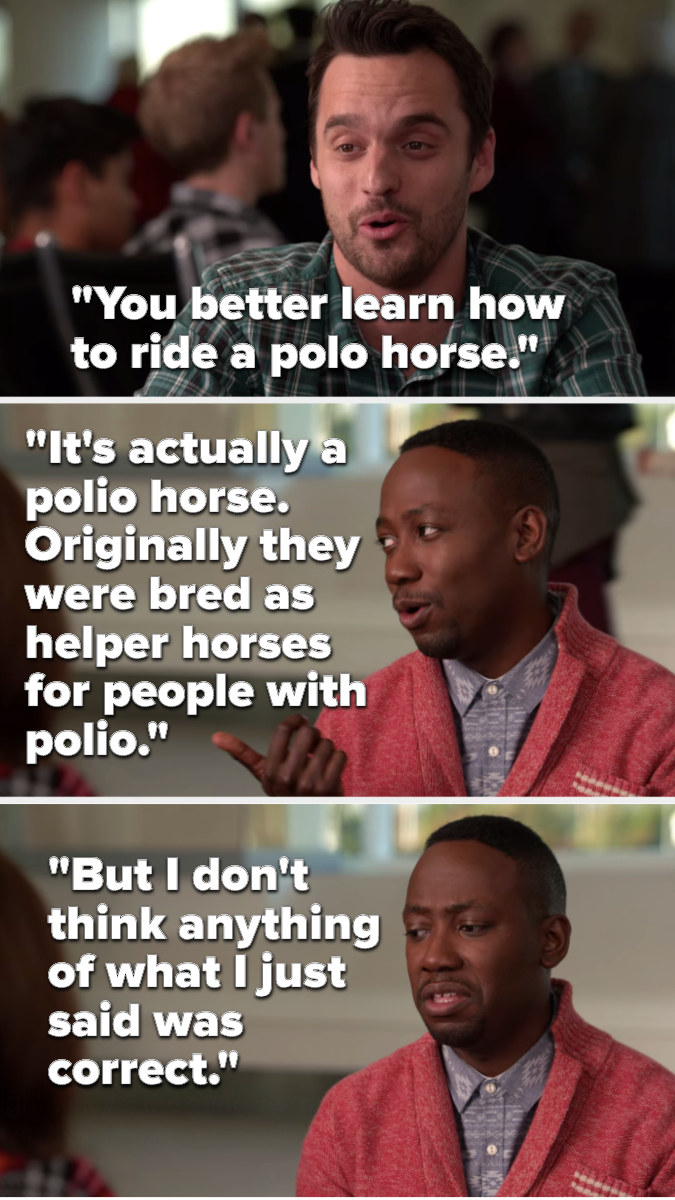 22.
The arcade.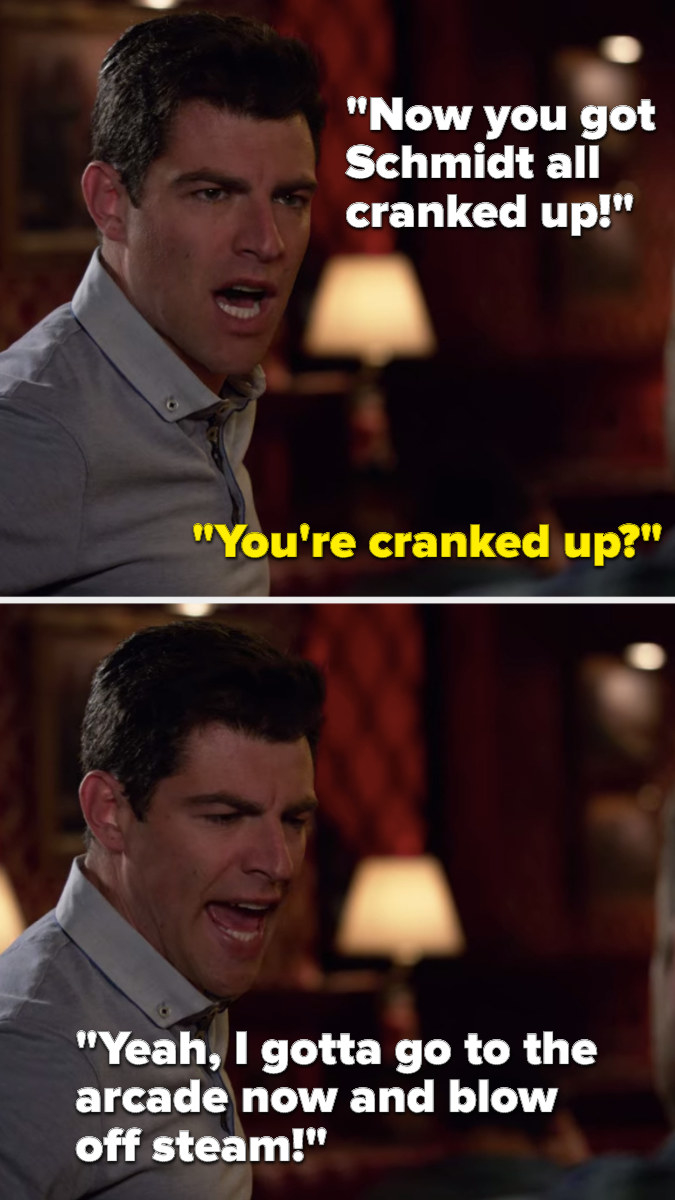 21.
The diss.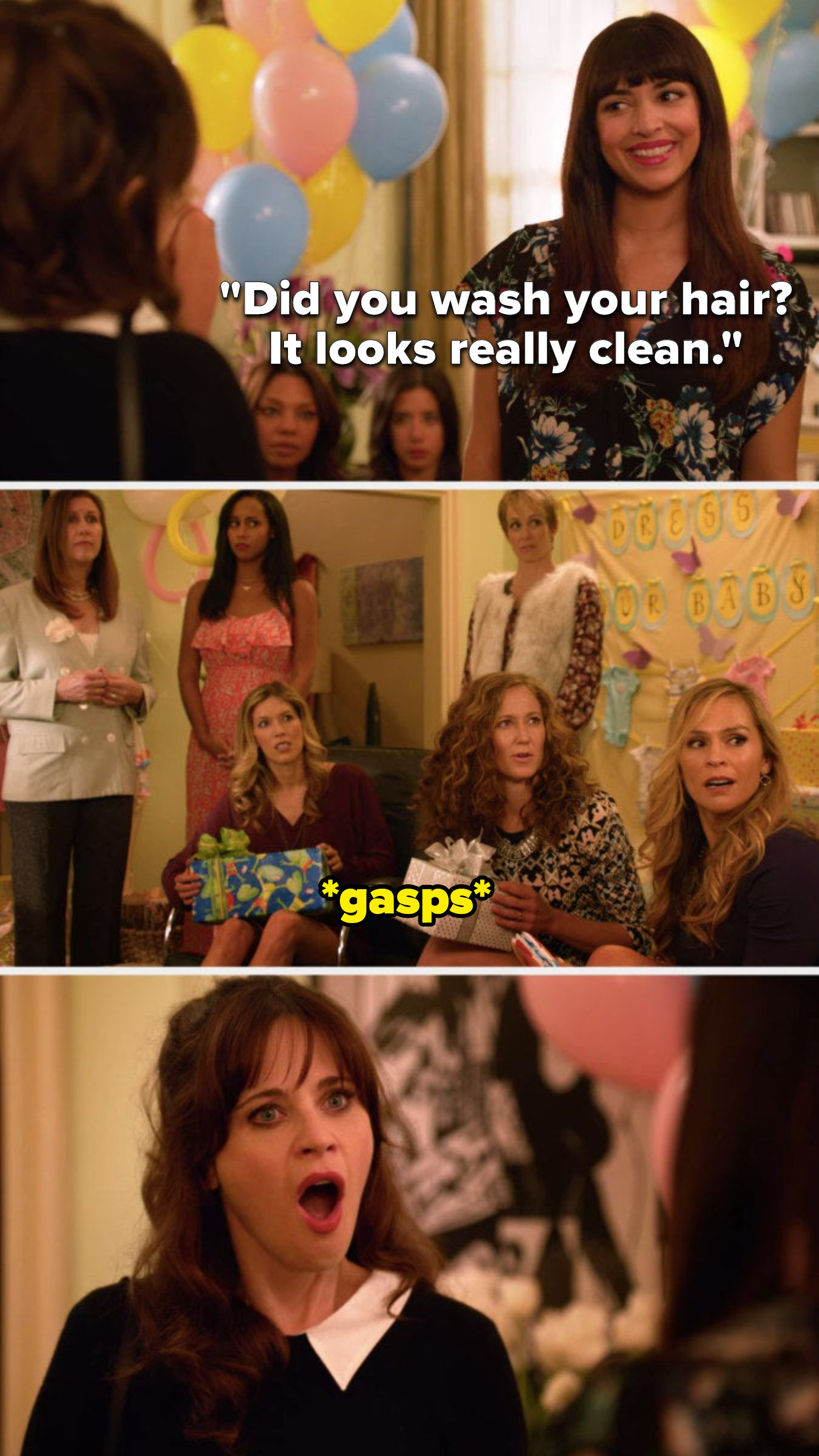 20.
The two-for-one joke of the jeans.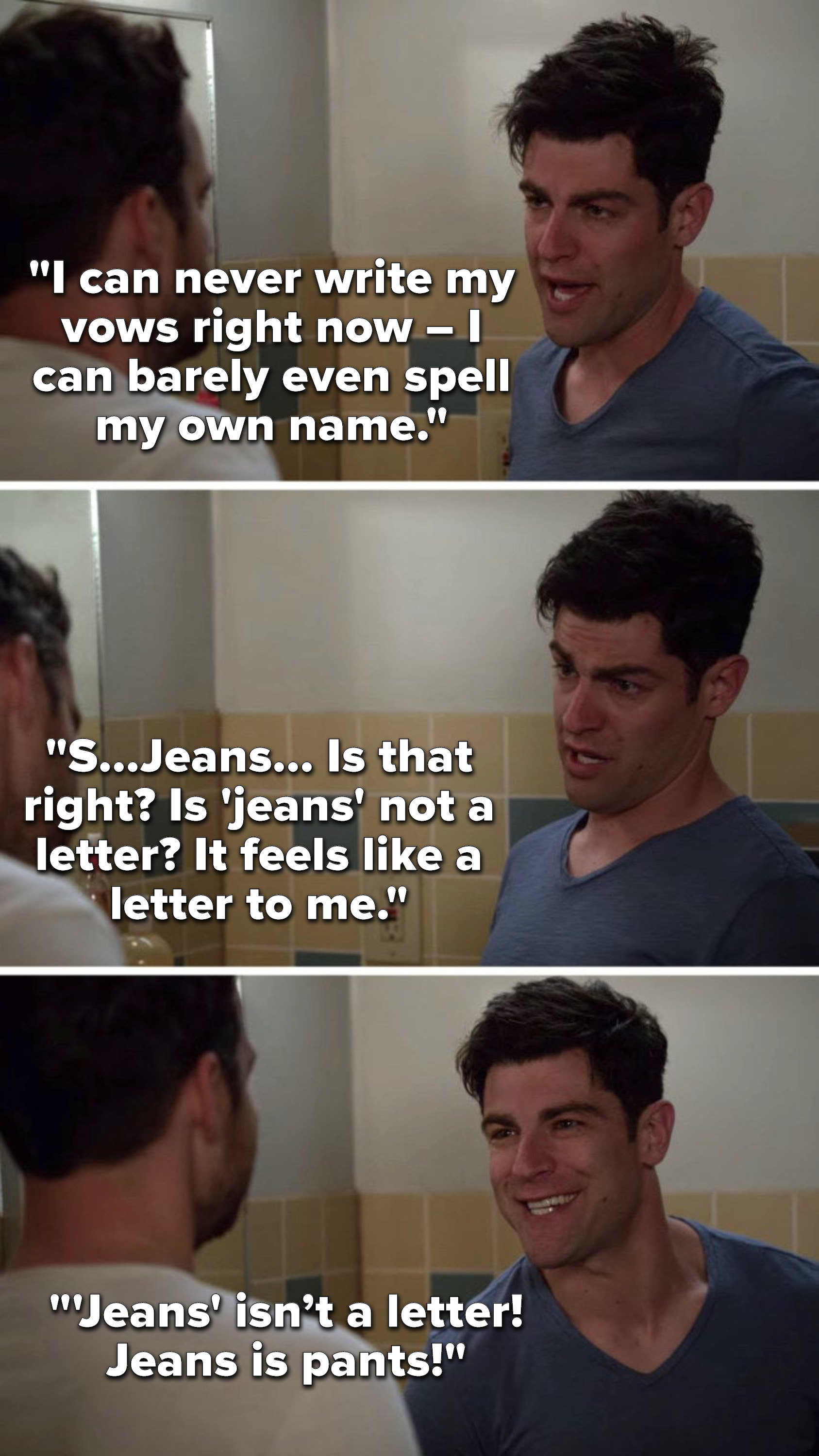 19.
The mousetrap.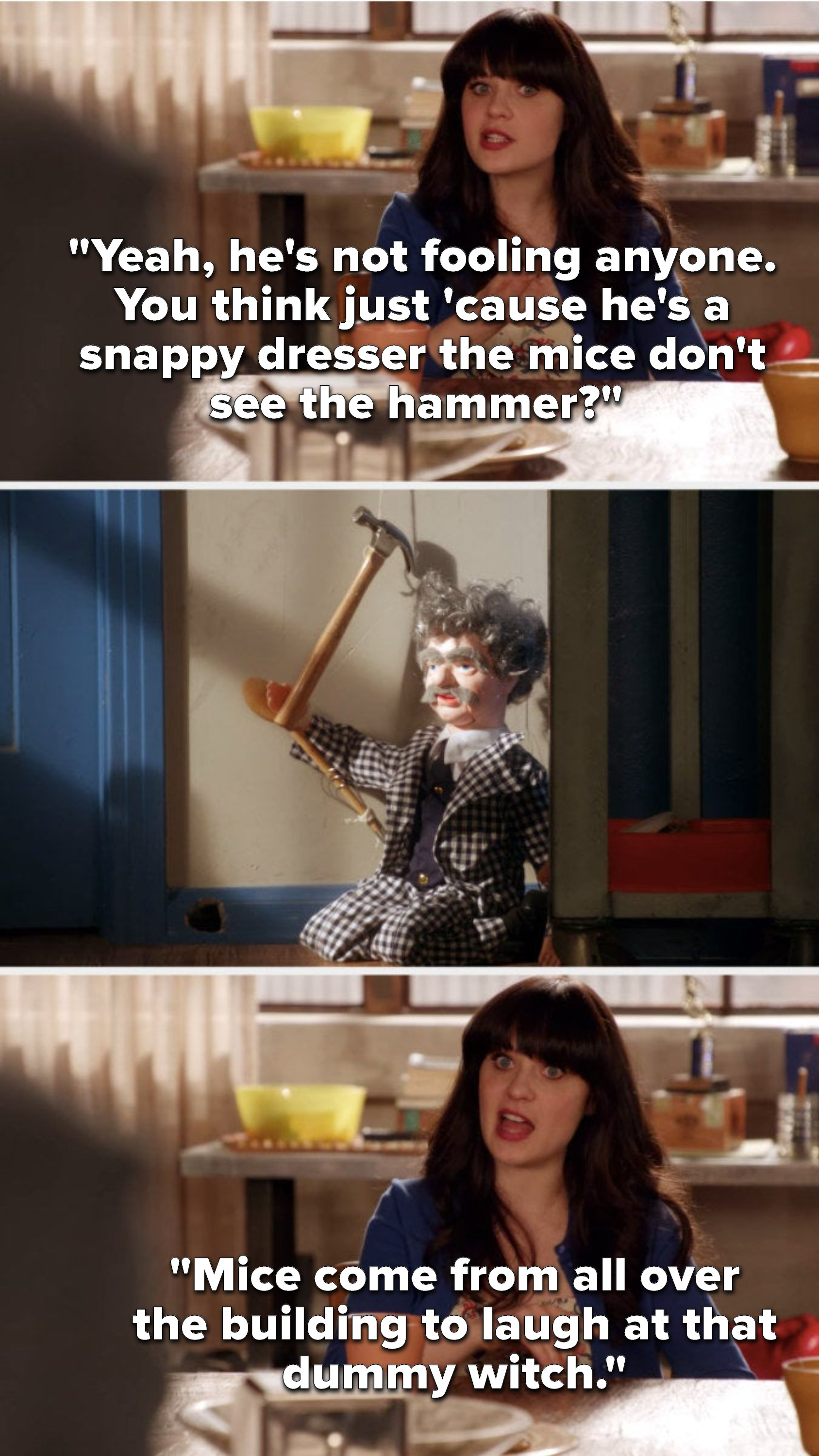 18.
The four-for-one of the jerk.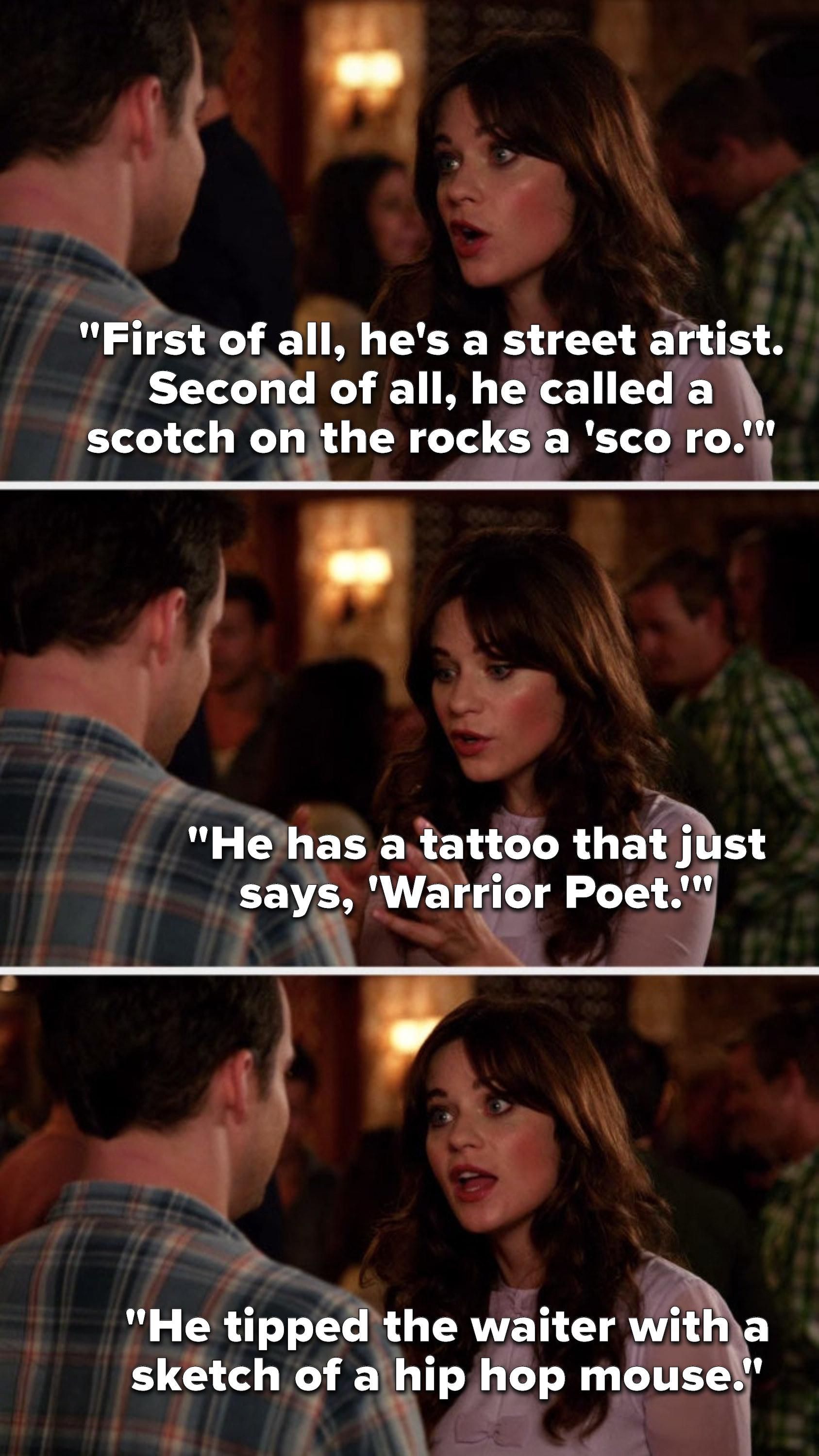 17.
The infuriating and frightening truth.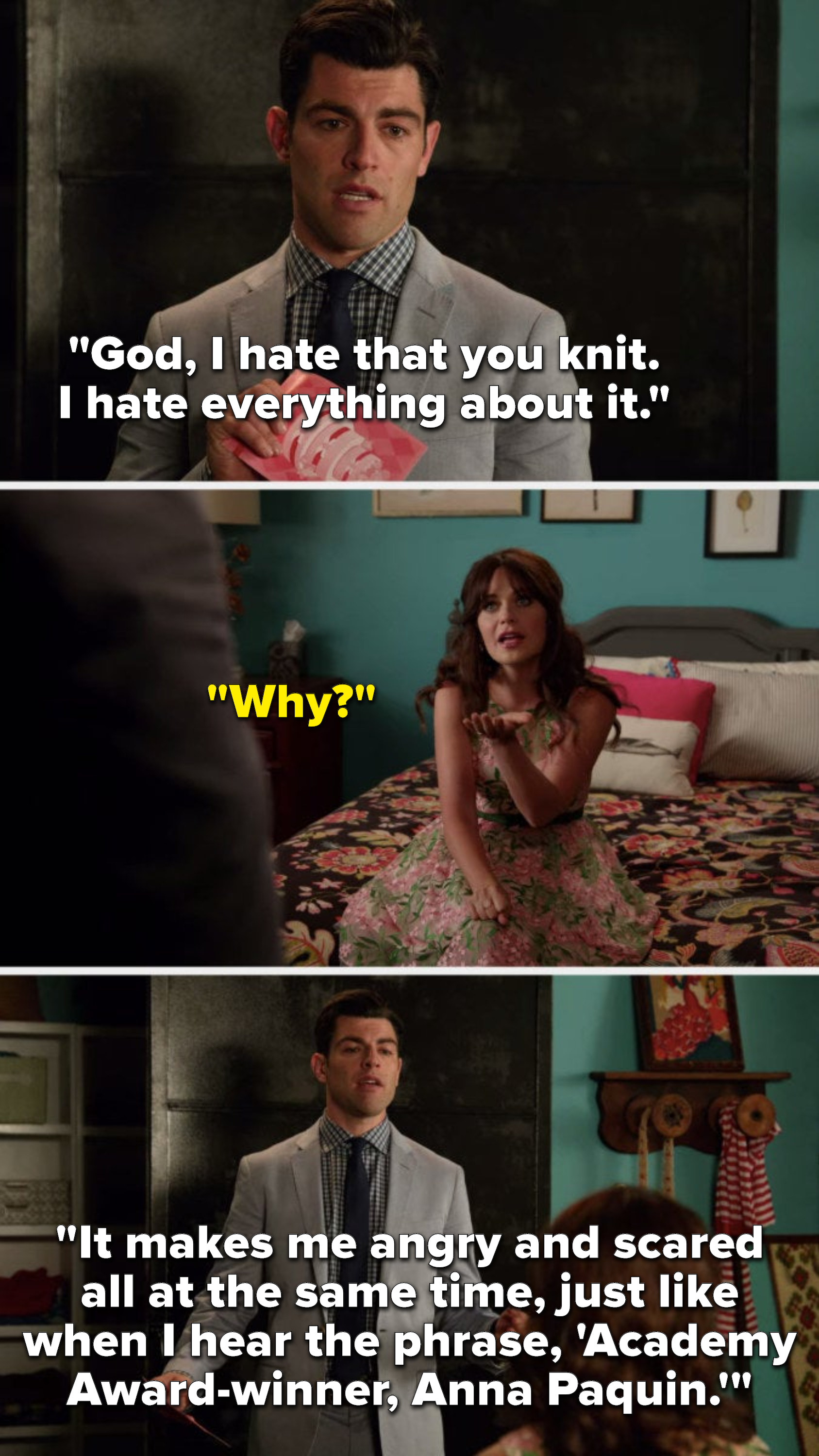 16.
The forgotten word.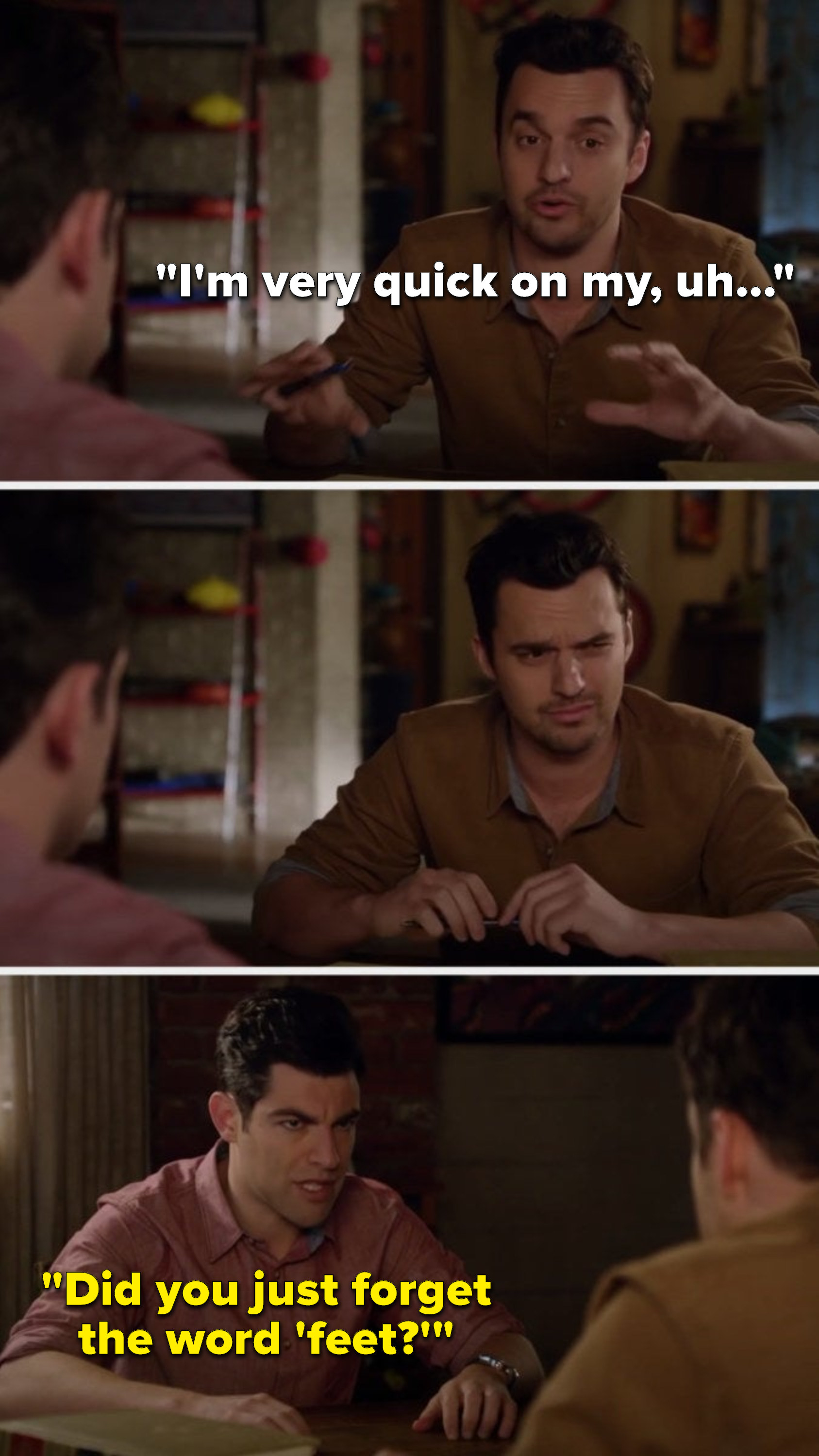 15.
The trash talking of beans.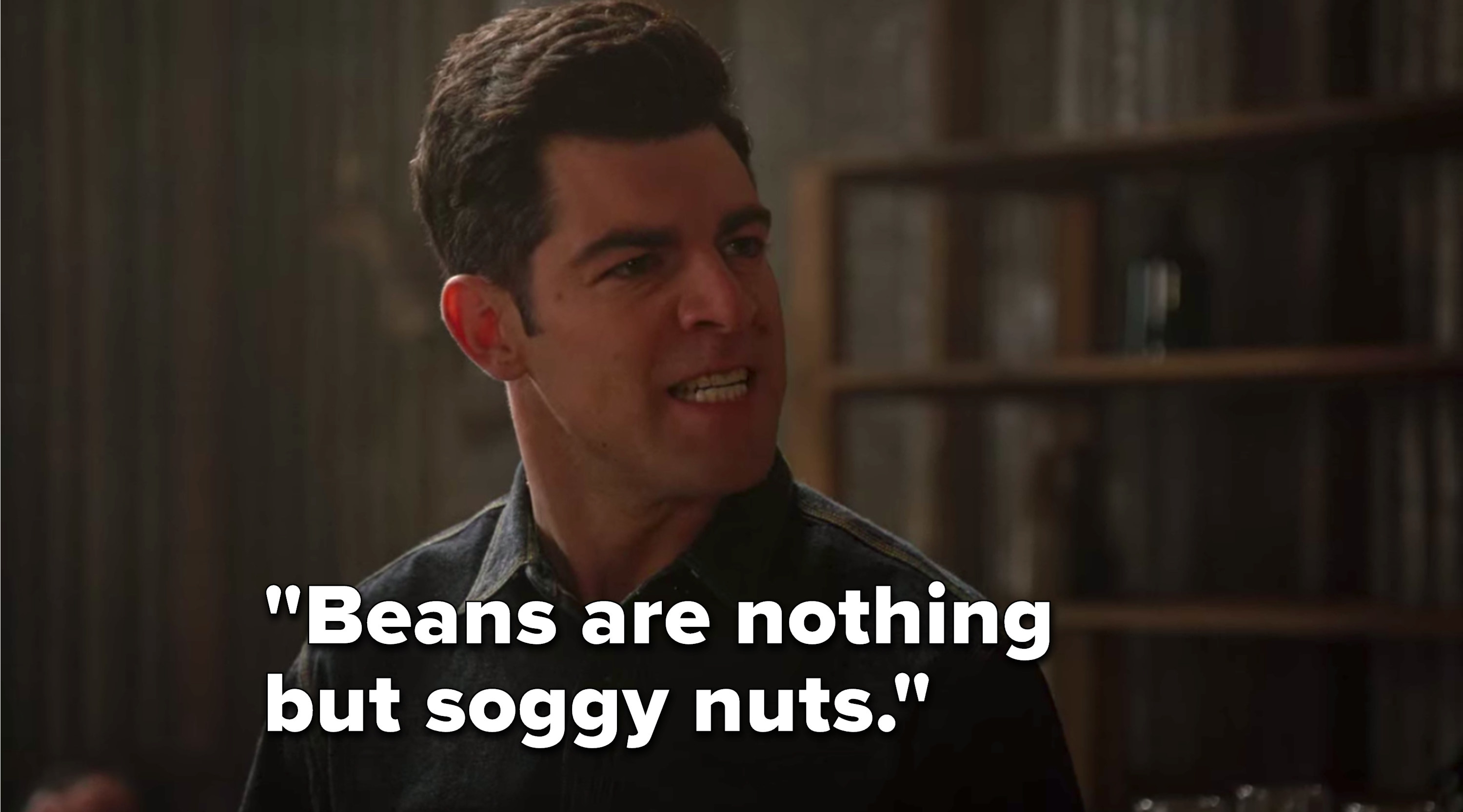 14.
The way a panicking Nick asked someone if they wanted a grape.
13.
The reaction to a spider in the loft.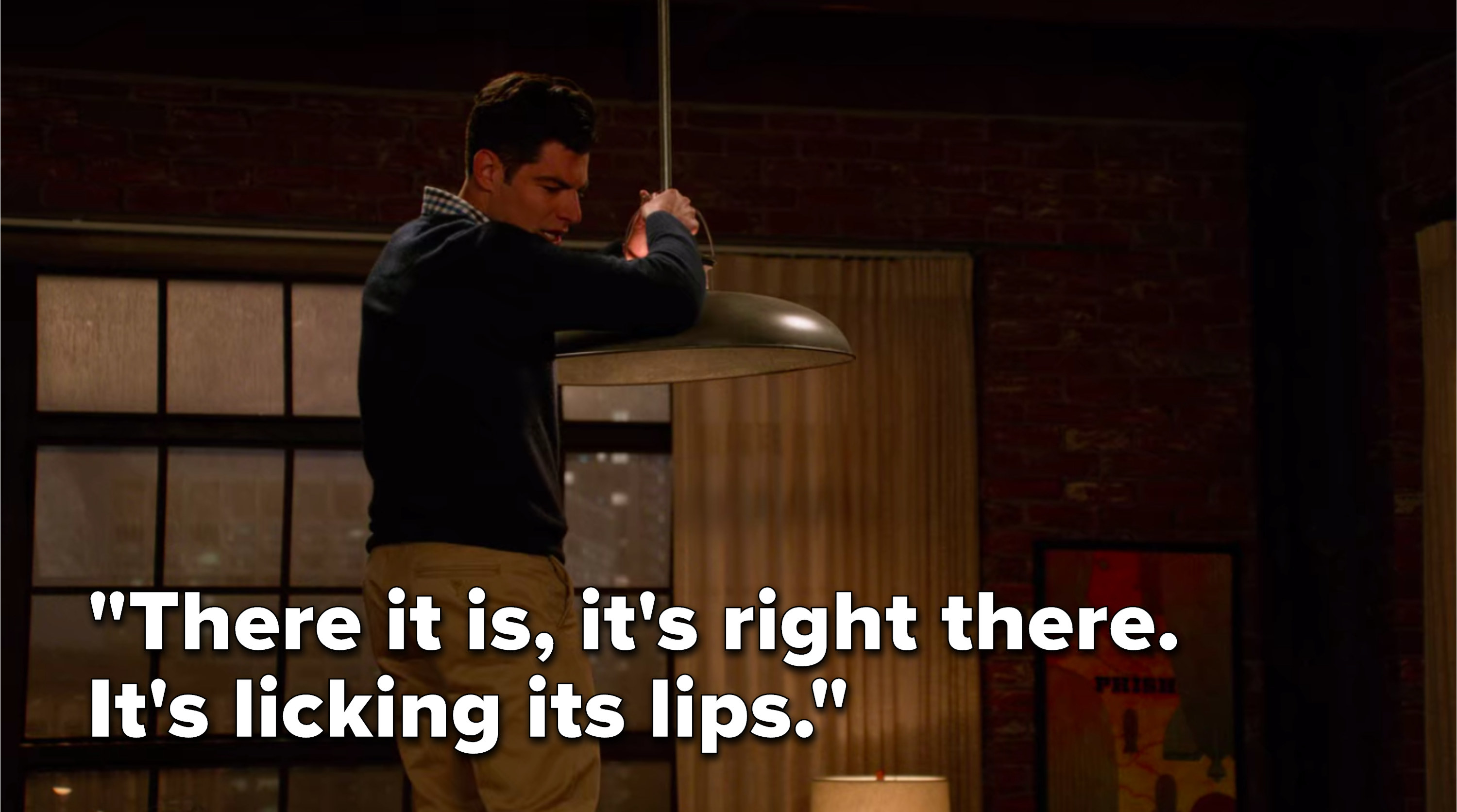 12.
The description.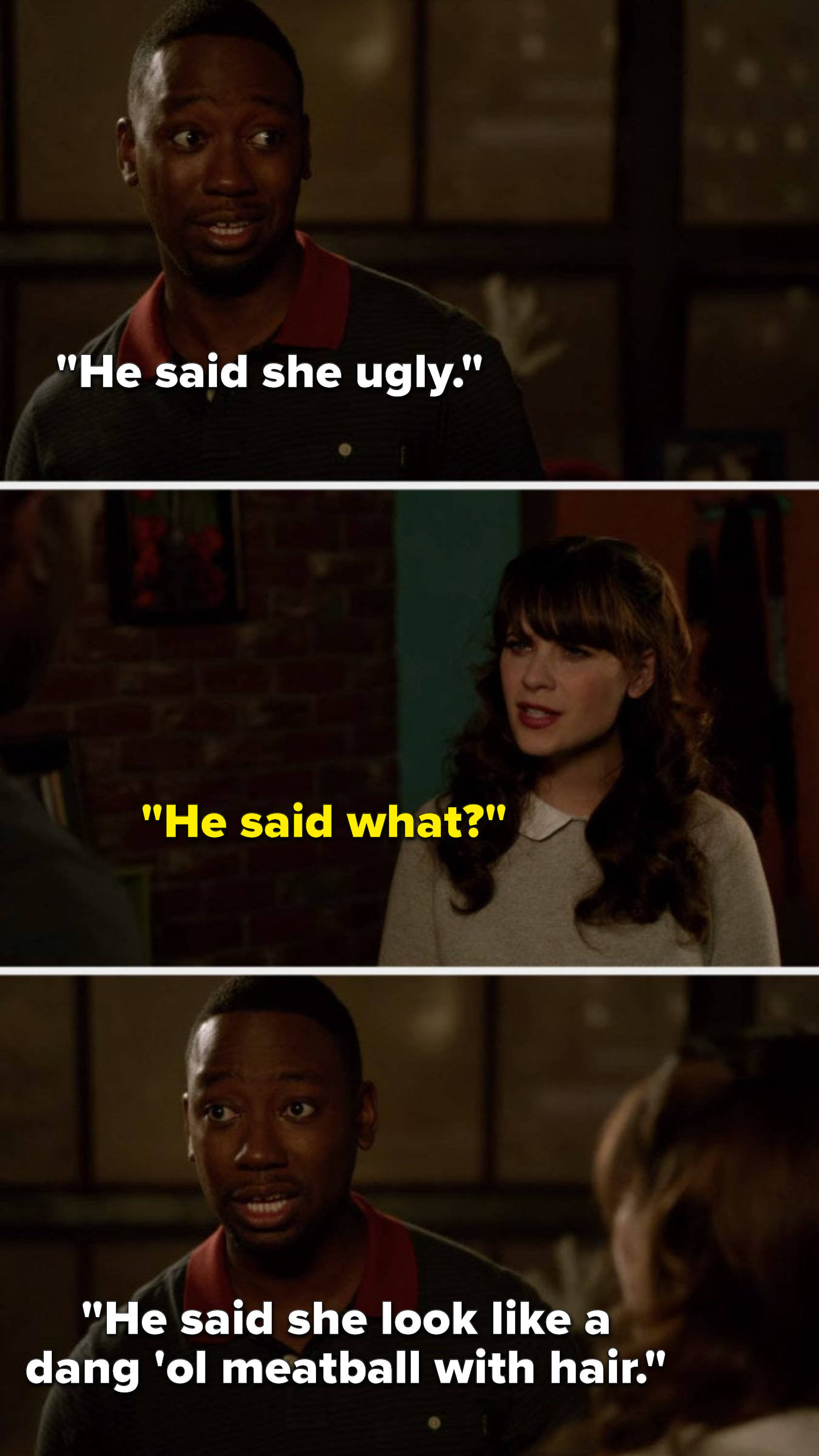 11.
The cookie meltdown.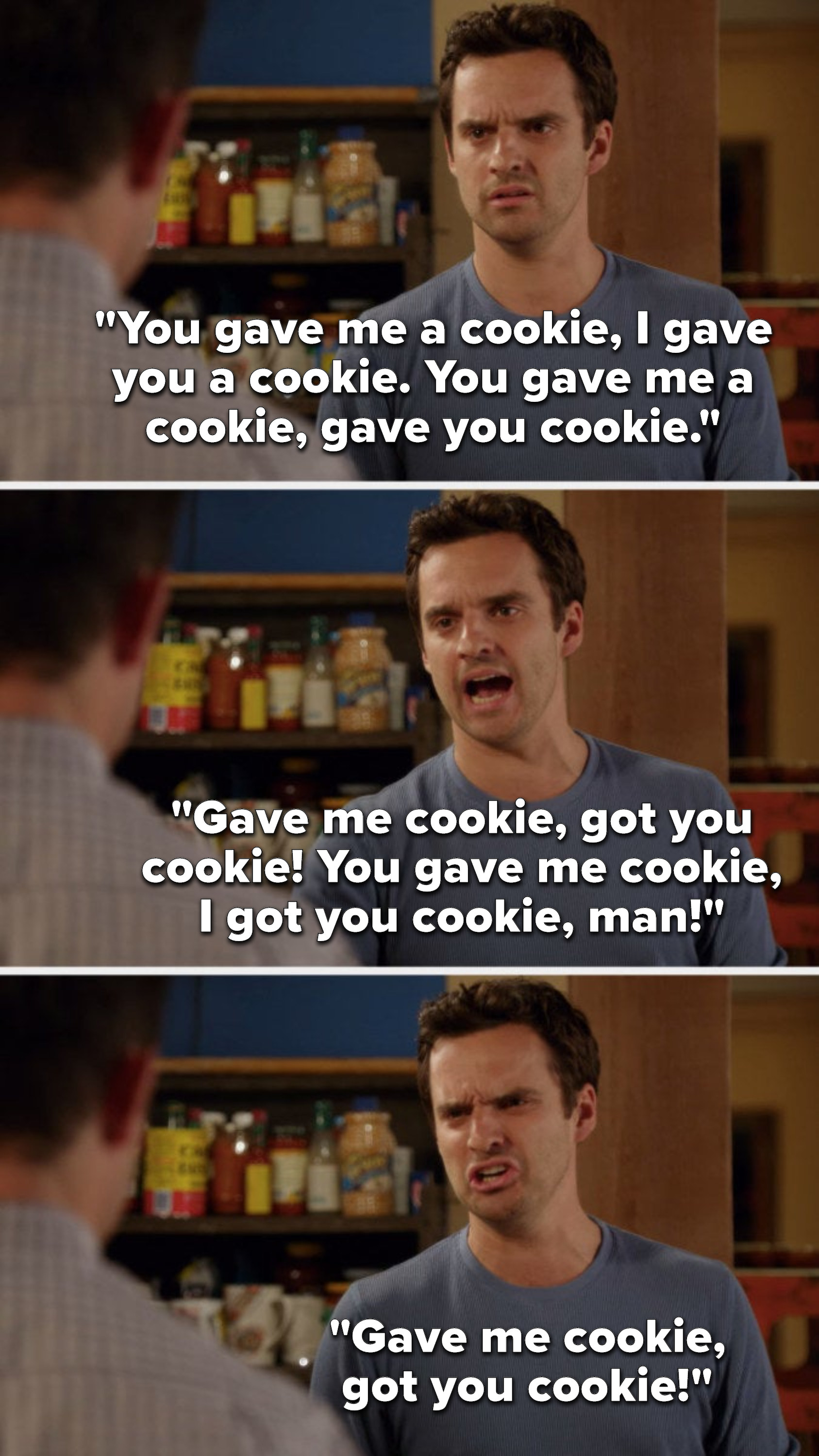 10.
The lemon confession.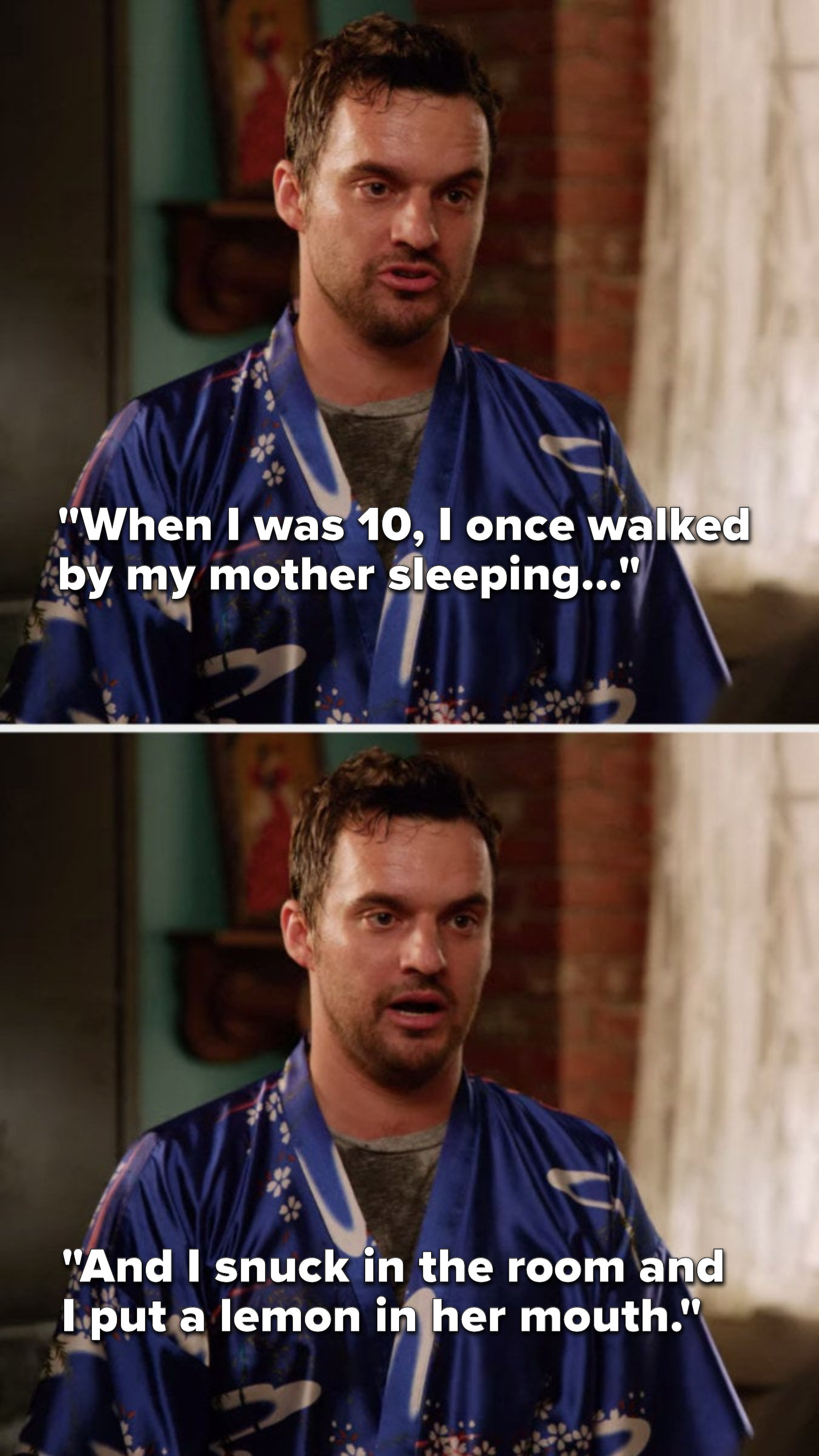 9.
The Thursday.

8.
The drumroll.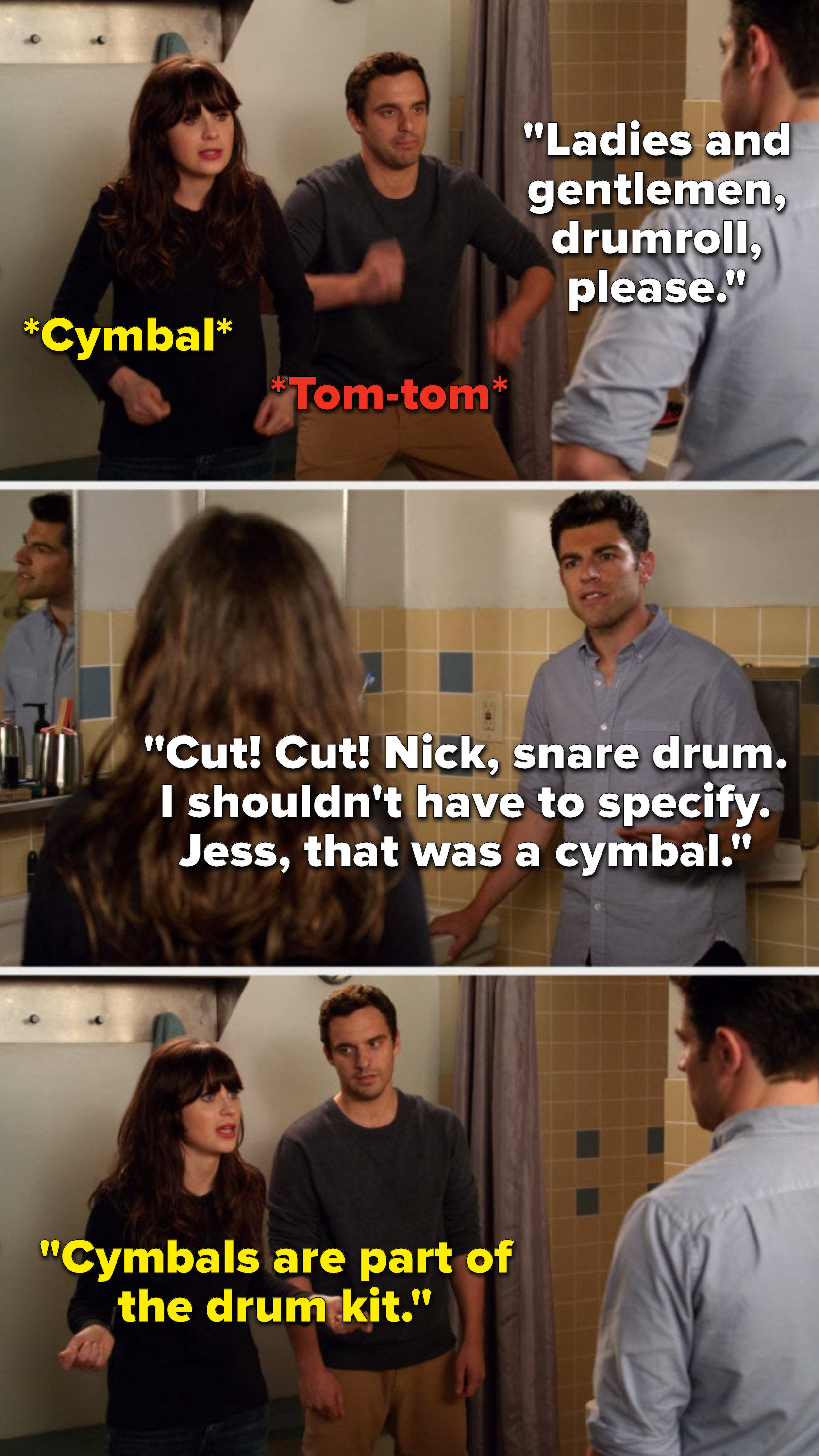 7.
The attempt at being comforting when Cece revealed she had never seen her fiancé's genitals.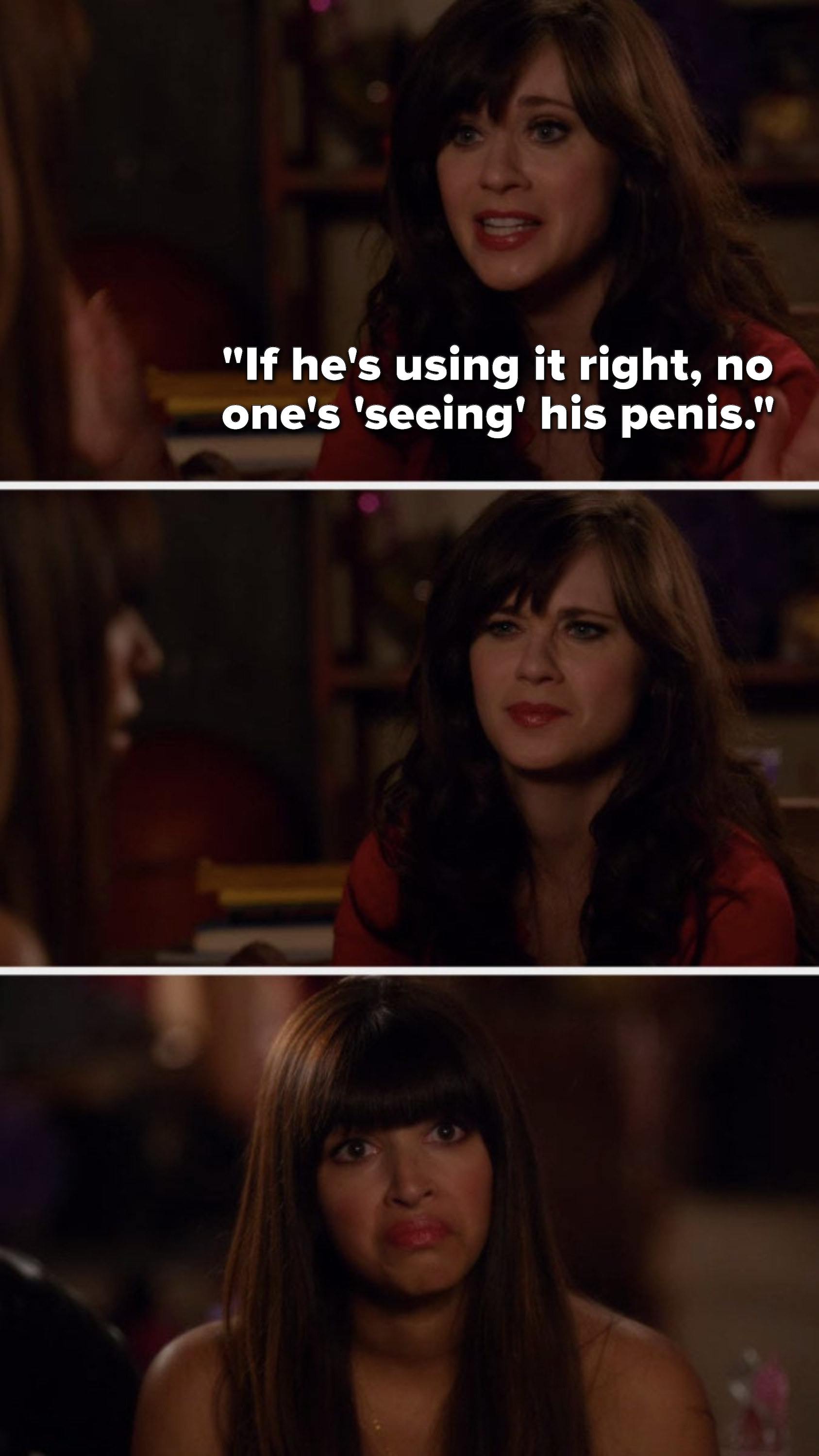 6.
The idea of sexy.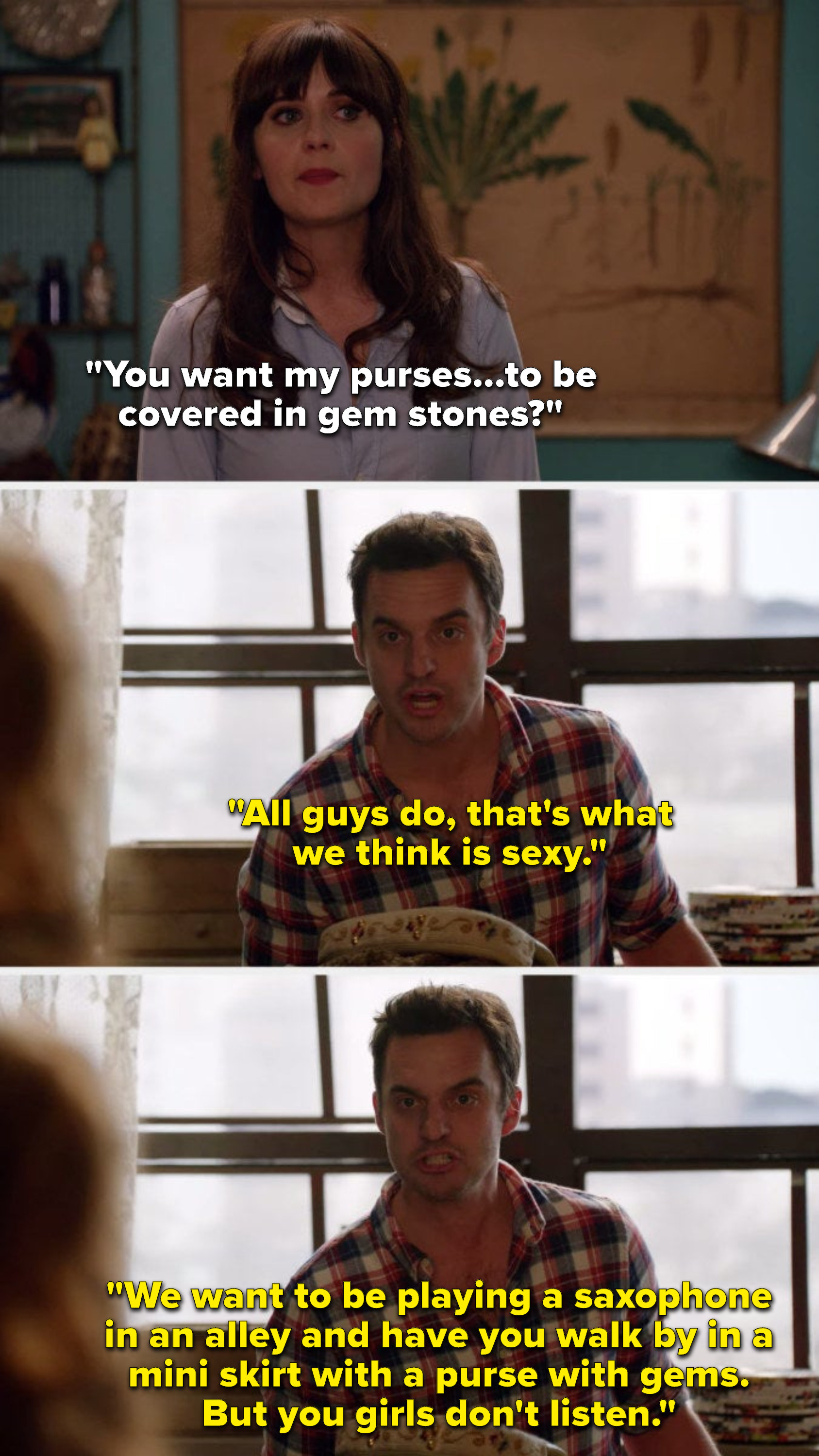 5.
The sauce.
4.
The names of Nick's testicles.
3.
The love scene in the novel Fred Armisen's character was writing.

2.
The 10-minute joke about squirrels.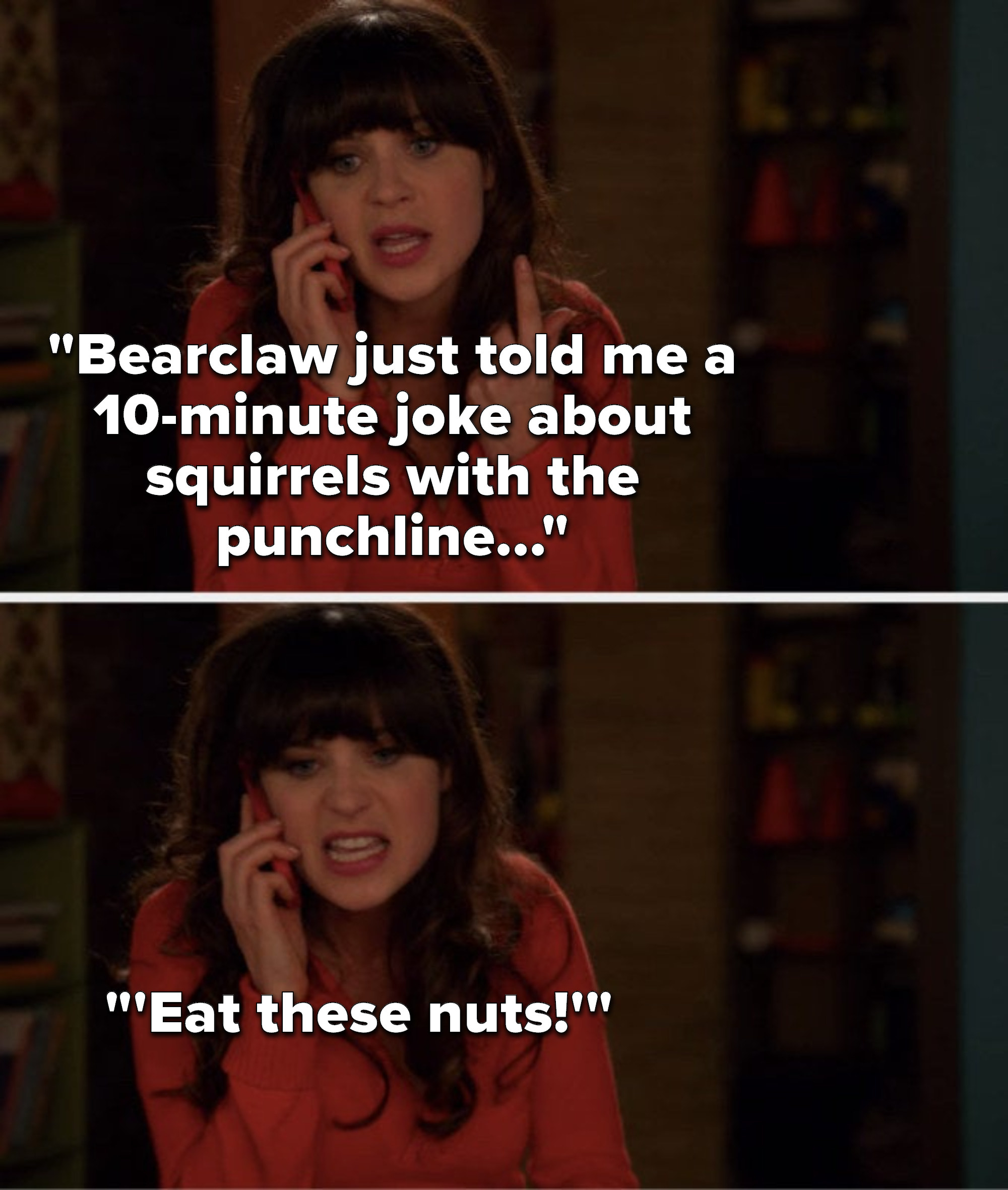 1.
And finally, the fact that the song that gets Nick pumped is "Cotton-Eyed Joe."
Honorable mentions for these five scenes I would never dare do anything but include in full.
Schmidt and Sadie's discussion of how to sexually pleasure someone with a vagina.
The "you can't teach people how to write" moment, which Jake Johnson (Nick) delivers flawlessly.
And, of course, the scene where Jess thinks they're talking about Cece and Nick thinks they're talking about a popcorn machine.