1.
This Rachel outfit that would make me feel like a ballerina and also a spy.
2.
This Monica ensemble that I feel like I'd be able to wear every day for a year without growing tired of.
3.
This classic Rachel evening dress that I wouldn't make fun of someone for crying at.
4.
This flowy attire from Phoebe that's the definition of a new style I've just made up called, "ethereal chill."
5.
This Monica co-ord that screams, "I work hard and I play somewhat less hard, but I still play," which is my ideal vibe.
6.
This Rachel overall winner that I want to wear on every plane ride I ever take now.
7.
This polka dot stunner from Phoebe.
8.
This Rachel look that may be my favorite thing on this whole list.
9.
This Rachel ensemble that I want to own so much that I could throw a tantrum about it and remain reasonable.
10.
This dress from Monica that's meant for a fancy-yet-fun garden party in Monaco.
11.
This cozy-and-kicky garb from Monica.
12.
This jumpsuit from Phoebe that I would debate selling all of my clothes for (not really, but it's very cute).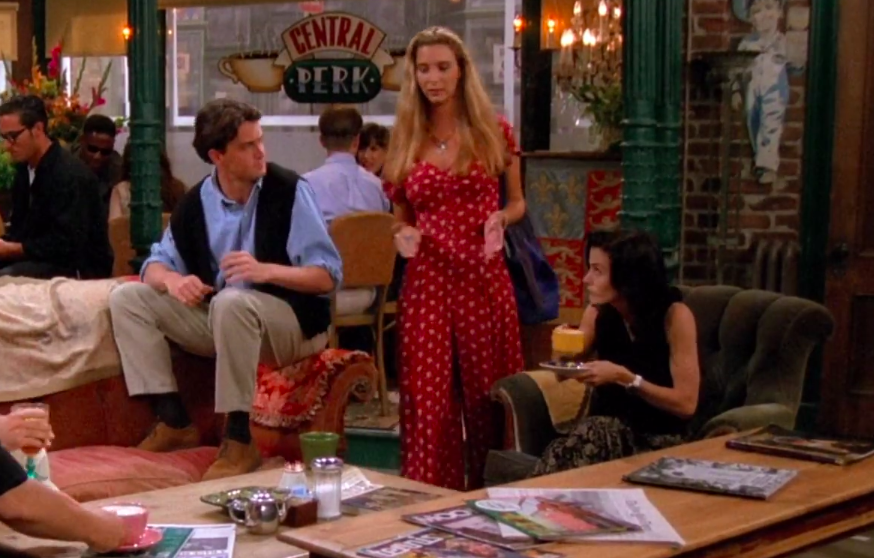 13.
This chill Rachel piece that would only take two seconds to put on and then bam — you're cutesy.
14.
This casually confidently Monica outfit.
15.
This Rachel ensemble that's cuter than everything I wore in 2018 combined.
16.
This Rachel getup that would make me feel like I have my shit together.
17.
This very summery Phoebe look that's a picnic stock photo dream.
18.
This Rachel coat number that Tyra Banks would refer to as fierce.
19.
This matching Rachel powerhouse that makes me think, First Lady.
20.
This Monica dress that I would wear all the time in a non-pandemic world if I went to fancier places.
21.
This Monica ensemble that says, "Watch out — fancy adult coming through."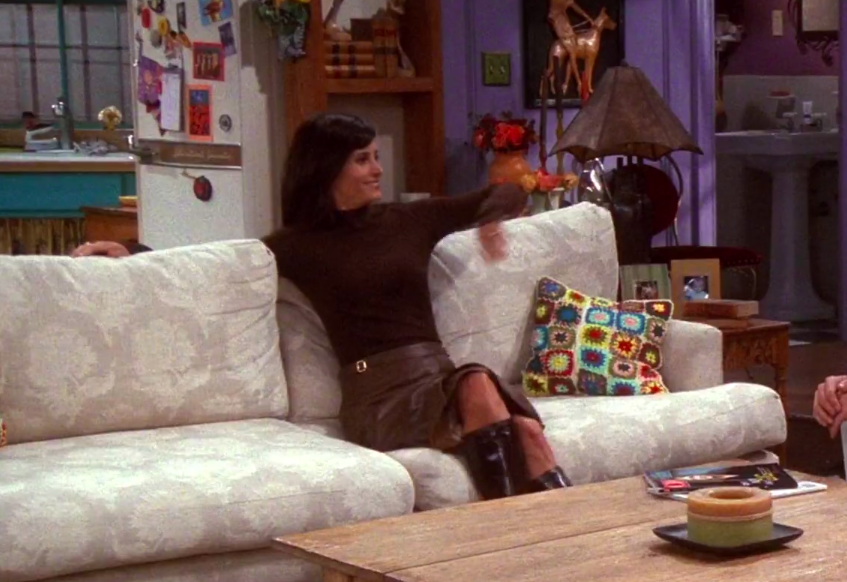 22.
This Rachel combo that's extremely adorable without being annoying about it.
23.
This Phoebe maternity outfit that's a lot, but it's working.
24.
This Rachel pajama that I could watch 10,000 movies in.
25.
This Monica look that a hip journalist in a miniseries would wear.
26.
This casual Monica winner that I would happily wear for a skip and a hop around town.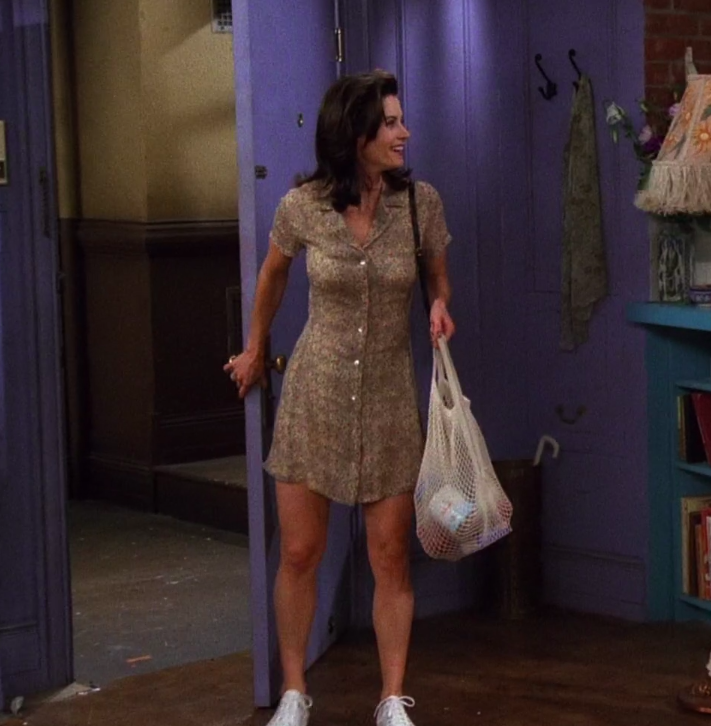 27.
This Rachel attire that I want to wear while sitting in a countryside bakery.
28.
This green Rachel Green outfit that would make me feel like I'm working my way to the top! (I did not come up with that Green joke.)
29.
This Monica ensemble with pants that I waaaaaaant.
30.
This wedding dress that Monica didn't end up wearing, unfortunately.
31.
This loose Phoebe shirtdress that's making me rethink my dislike of loose shirtdresses.
32.
This classy Rachel apparel that I would love to wear while walking though an Italian vineyard.
33.
This Monica skirt look that's a strong argument for skirts being the best clothing item.
34.
This amazing suit from Rachel.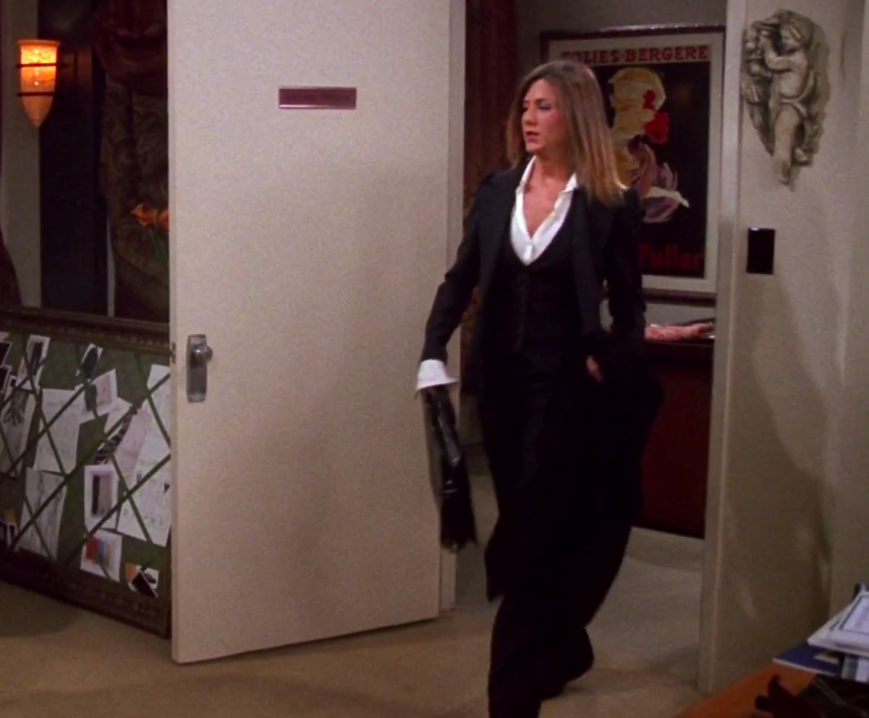 35.
This Rachel outfit that's perfectly popular girl.
36.
This comfy Phoebe combo that I want to wear while eating warm cookies, despite the fact that light jeans are not my usual thing.
37.
This Monica dress that feels like something a teacher would wear in their free time, and I mean that in the best sense.
38.
This pretty Rachel work garb that I cannot find a single flaw in.
39.
This Monica finery fit for an aristocratic party in a cave.
40.
This Rachel boot ensemble that would be the highlight of my day if I wore it.
41.
This hey-I'm-stylish-and-professional-but-I'm-also-young-and-hip number from Rachel.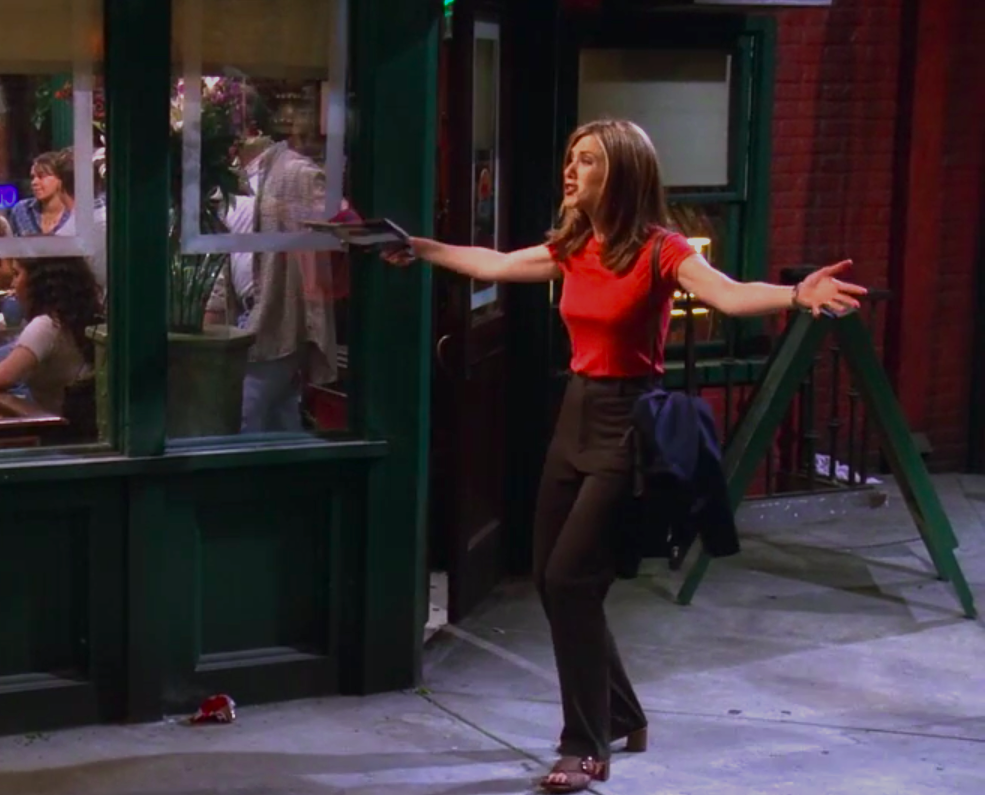 42.
This Monica outfit that automatically makes you a cool person if you wear it.
43.
This Phoebe look that a potter in a rom-com would wear when they meet The One.
44.
This Rachel kit with a perfect silhouette.
45.
This Rachel getup that's very cute and simple.
46.
This Phoebe dress that's perfume-ad swanky.
47.
This Monica attire that's posh without giving a shit.
48.
This Monica apparel that's laid-back plaid chic.
49.
This ensemble that makes Rachel look like a fun queen b.
50.
This professional Monica combo that's made for a high-stakes artsy meeting where you hold your ground against the crotchety CEO.
51.
This cool-cat dress from Phoebe.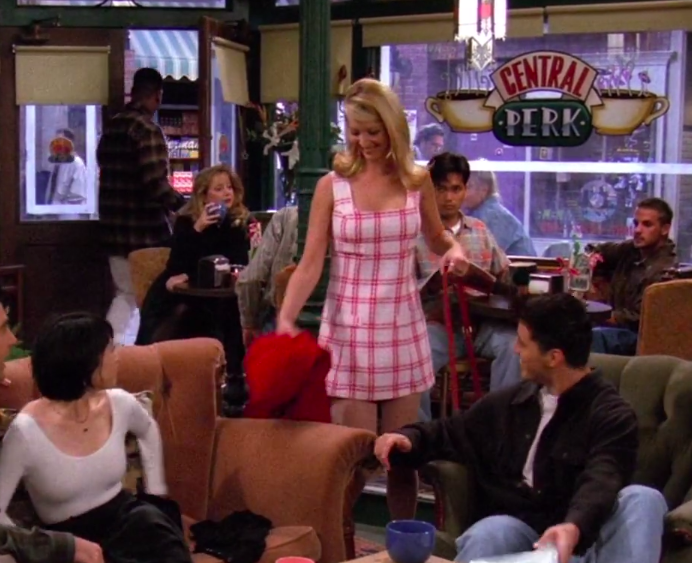 52.
This Monica sweater winner that I want to curl up in while looking cute ASAP.