Guacamole Cannoli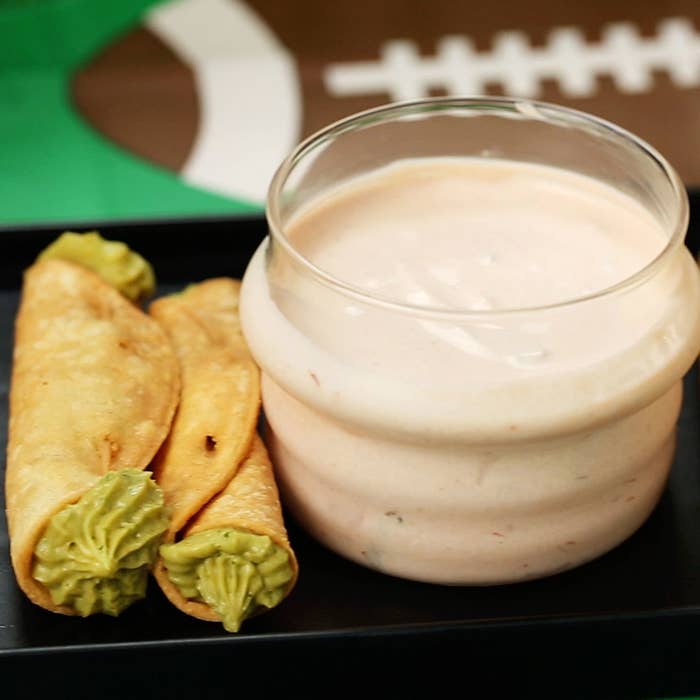 INGREDIENTS
Servings: 20-24 Pops
3 ripe avocados
½ cup red onion
1 tablespoon cilantro
1 tablespoon taco seasoning
½ lime, juiced
15-20 street taco sized corn tortillas
¾ cup sour cream
½ cup mild picante sauce
Cilantro for garnish
Oil for deep frying
PREPARATION
1. In a food processor, combine avocados, onion, cilantro, taco mix, and lime juice. Blend until creamy. Cover and set aside.

2. Combine sour cream and picante sauce. Cover and set aside. 

3. Use a toothpick to secure corn tortillas into tube shape. Fry in 2" vegetable oil (360) for about 1 minute or until golden brown. Drain on towels. Allow to cool.

4. Using a piping bag or plastic storage bag, carefully pipe guacamole into tubes. Garnish with cilantro and serve with creamy picante sauce.

5. Enjoy! 

**Optional: Guacamole filling can be substituted with a pre-made guacamole mix!