3.
...or a super-squeezable pillow that will remind them of you every time they lay down their head.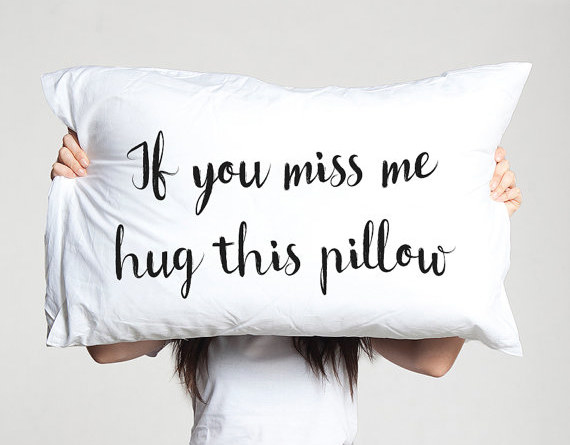 11.
Some bling showing that, no matter where you two are, you're together in spirit...
15.
...or maybe a mug that celebrates their *unique* sense of humor.
Whether it's your high school BFF or your parents back home, send them some love! And check out the video below for ways to deal with missing the people you love!