To celebrate the release of Disney's Beauty and the Beast, we decided to throw our very own themed dinner party. Sadly, we couldn't bring inanimate objects to life or make the silverware dance, but we still had a great time. Here's how to throw your own...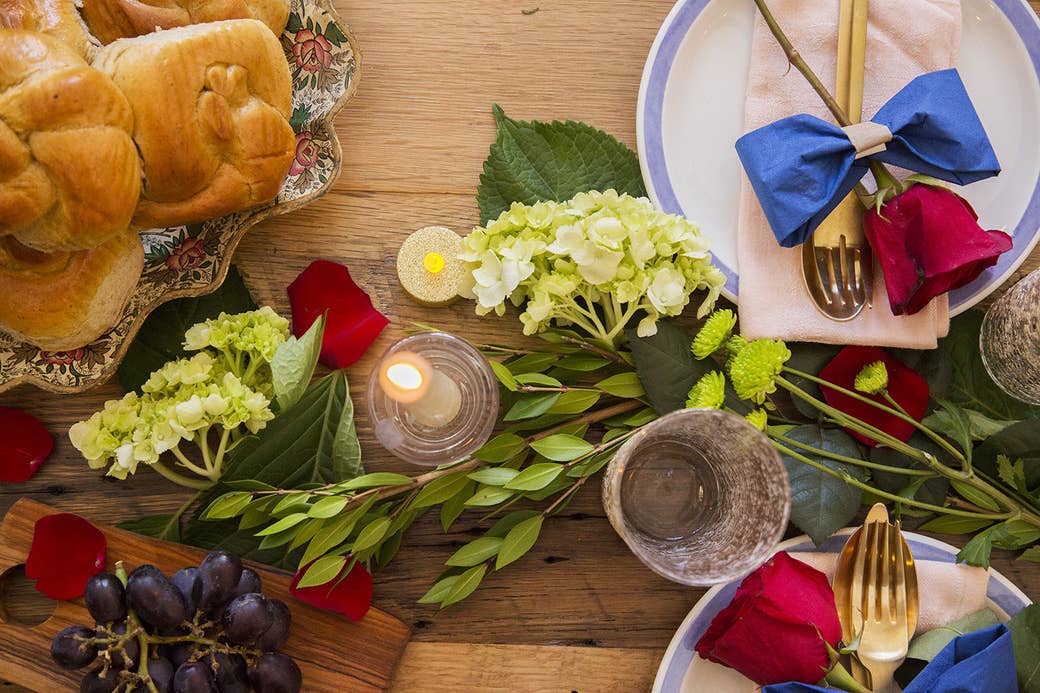 First things first, create your own enchanted rose.
What's more perfect for a table display than your very own enchanted rose?! We created ours by wrapping fishing line around a fresh rose and sealing it to a glass case using a hot glue gun.

Add charming bow tie napkins to your place settings.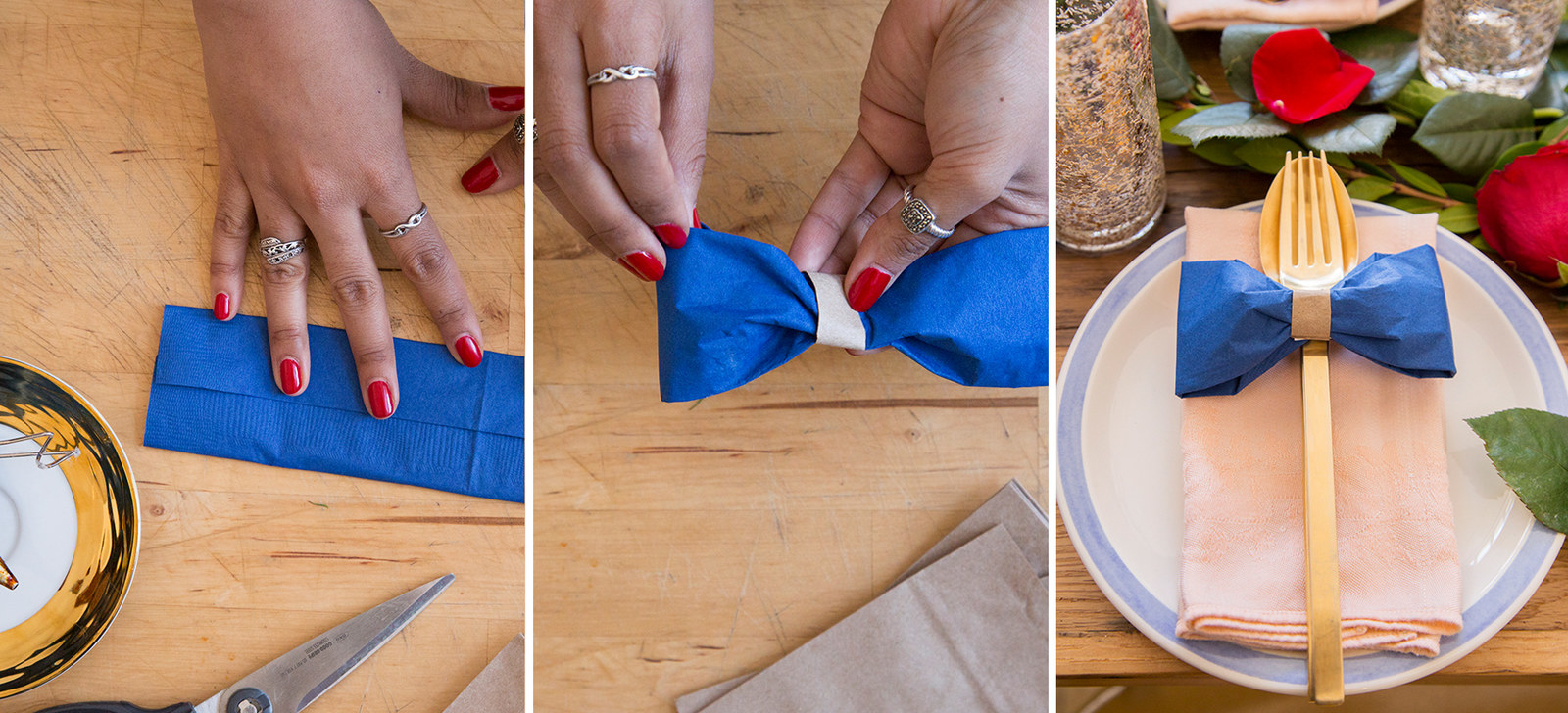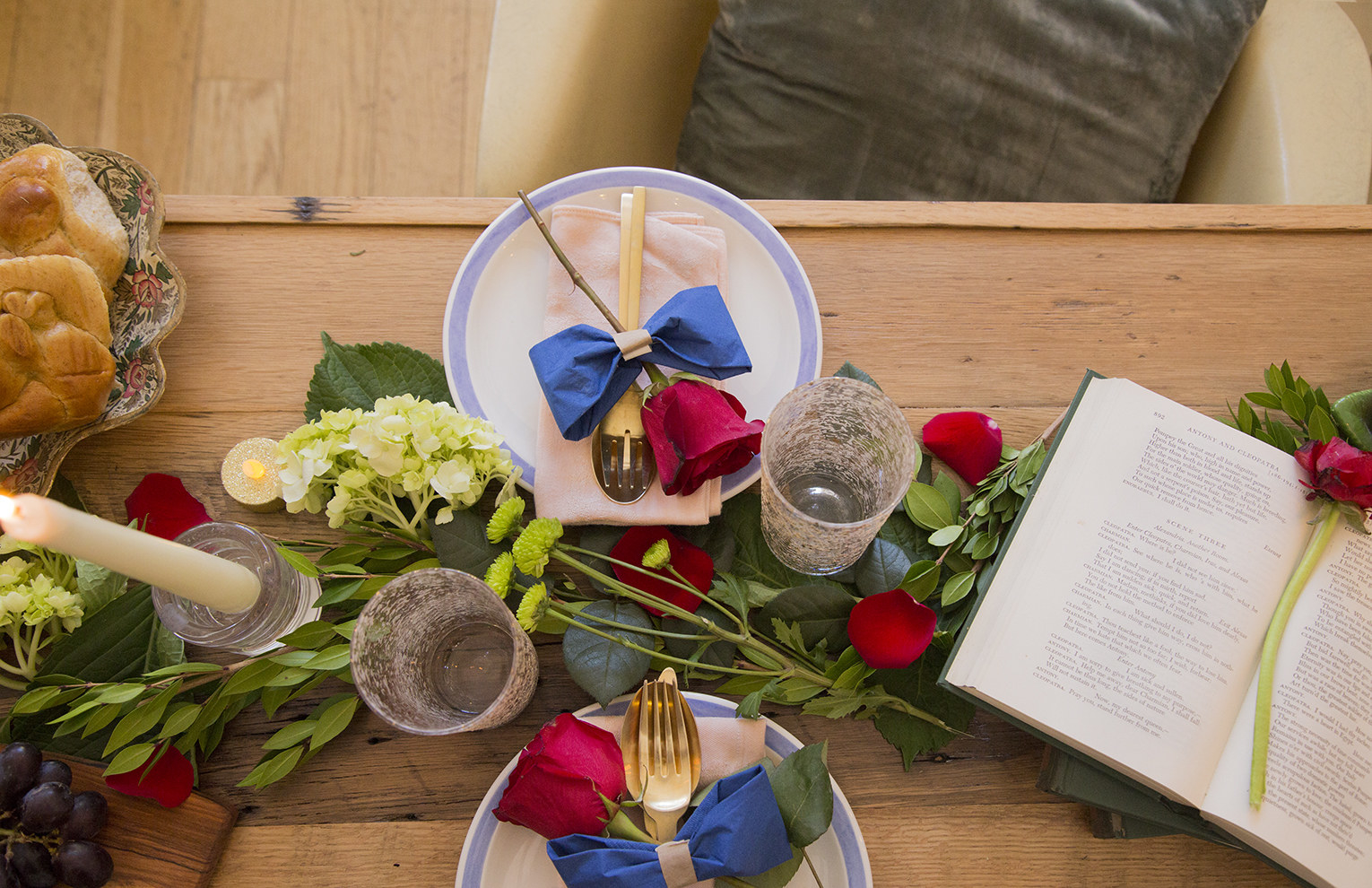 Make sure everyone feels like the guest of honor with their very own enchanted rose.

Bring your flatware to life with a floating teacup.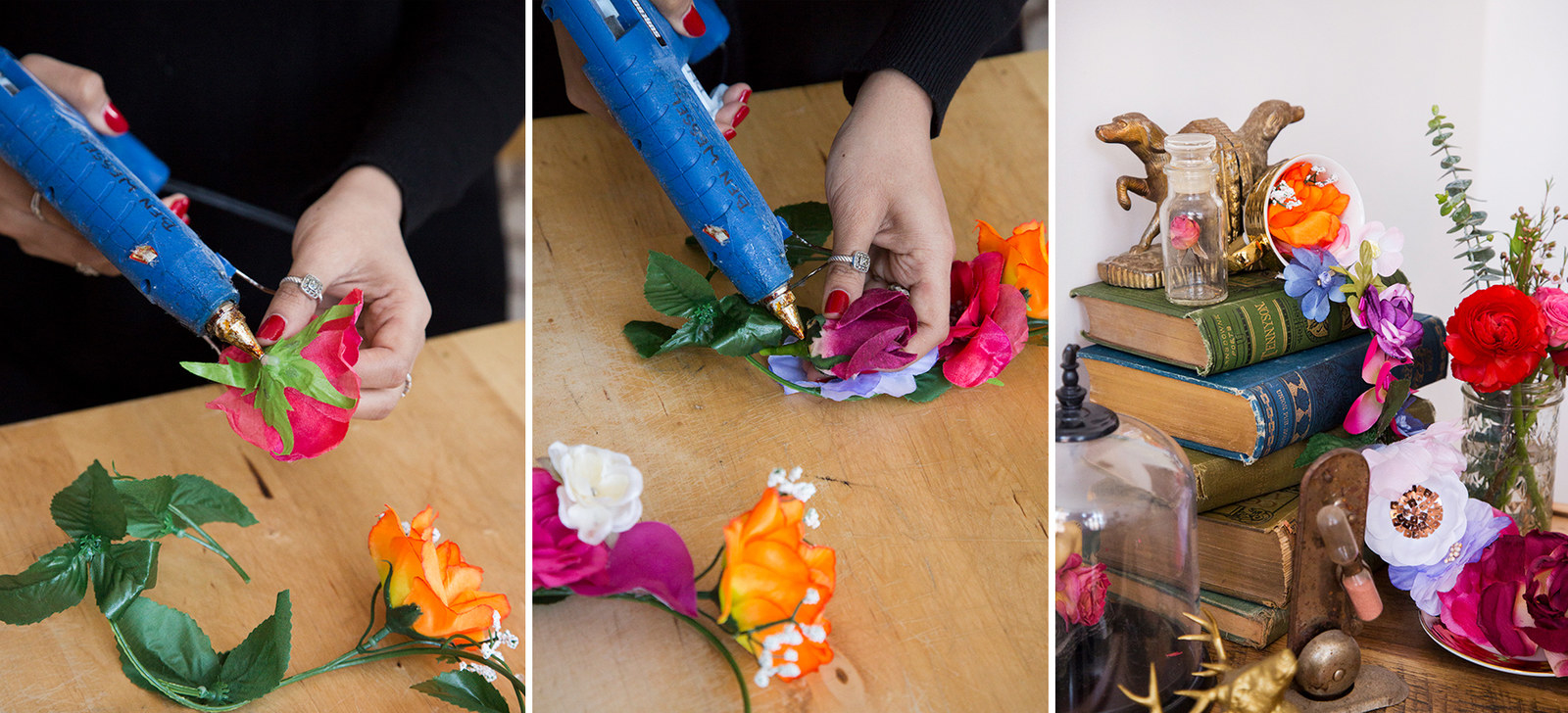 What you'll need:
Fork

Glue gun

Tea cup and saucer

Artificial flowers

To create your own, follow these instructions. Hint: We struggled to keep our teacup balanced, so we glued our flowers along the stem instead of a fork. We also used museum wax to attach the teacup to a stack of old books for added height.

Next, we transformed a stack of old books into a table decoration by embellishing it with rustic ornaments and dried roses in glass jars.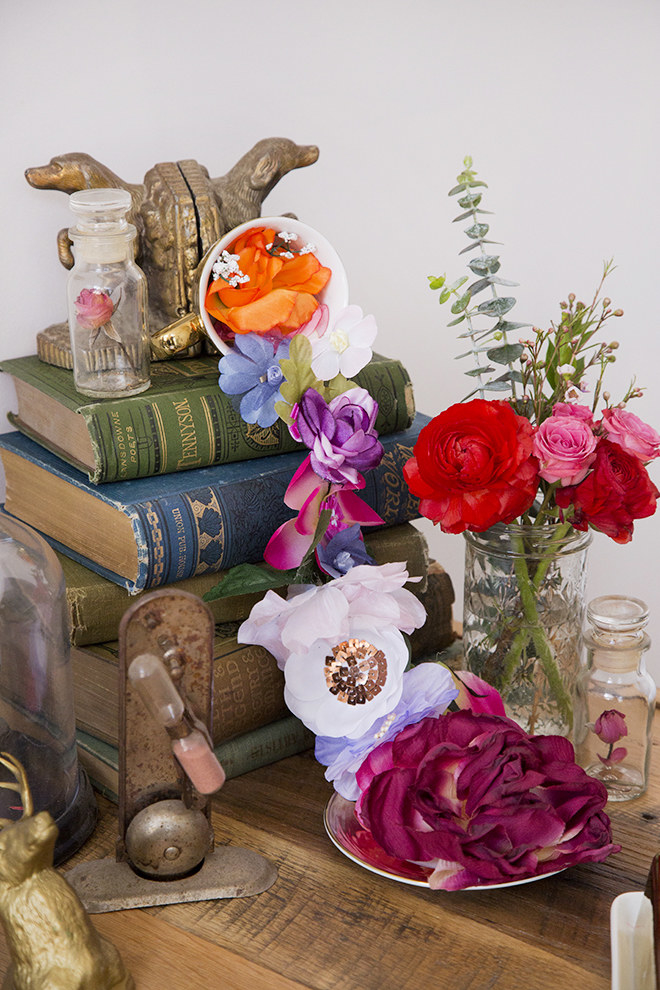 Finish with a sprinkle of enchanted rose petals and a little candlelight.
Tip: Fill transparent balloons with gold glitter for added glitz and glamour!


You can't throw a dinner party without...dinner. Inspired by the spectacular "Be Our Guest" scene, we put together the following menu.

HOW TO: Cheese Soufflé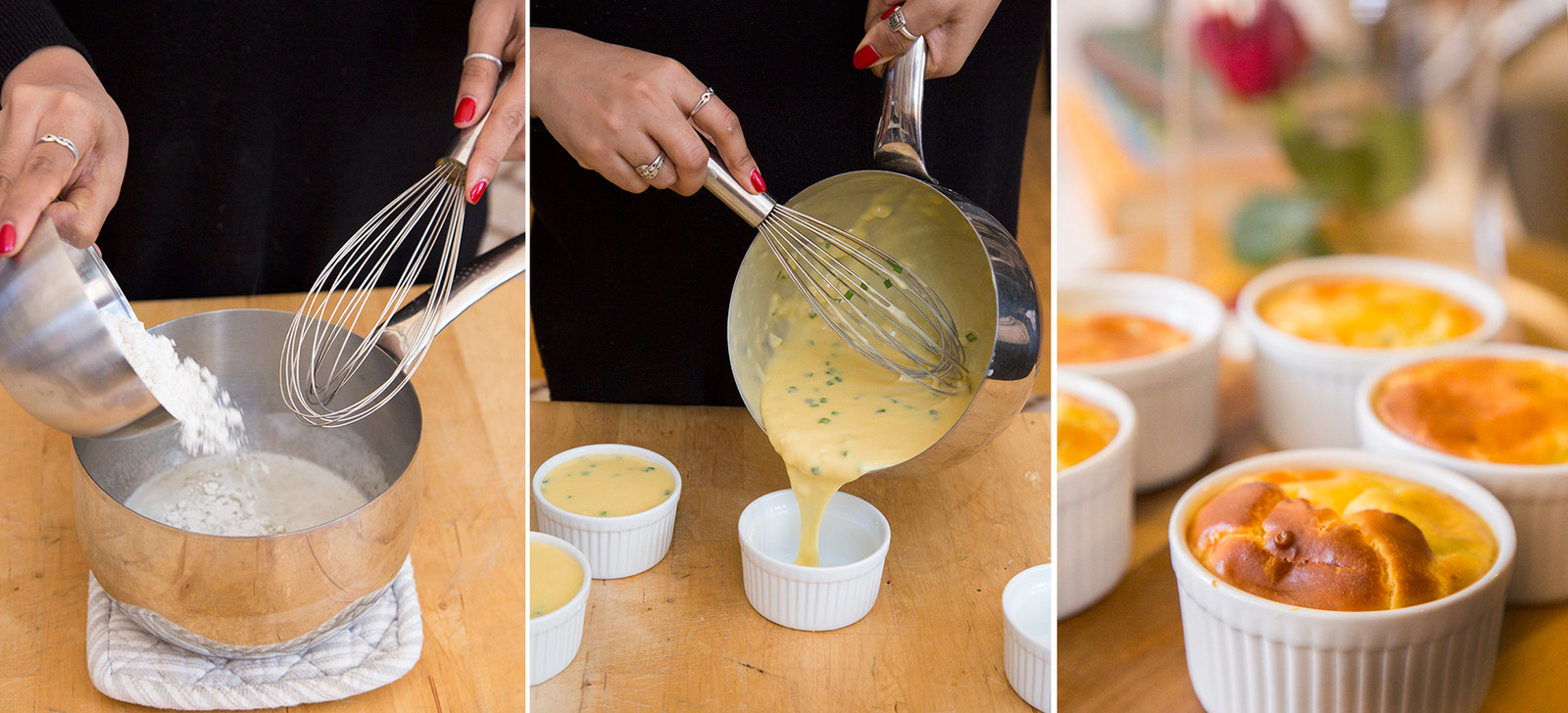 What you'll need:
6 tablespoons (3/4 stick) unsalted butter

6 tablespoons all-purpose flour

2 cups cold whole milk

1/2 teaspoon salt

1/2 teaspoon freshly ground black pepper

5 extra-large eggs

1/3 cups grated Swiss cheese, preferably Gruyere

3 tablespoons minced fresh chive blades

Follow the recipe here.
HOW TO: Beef Ragout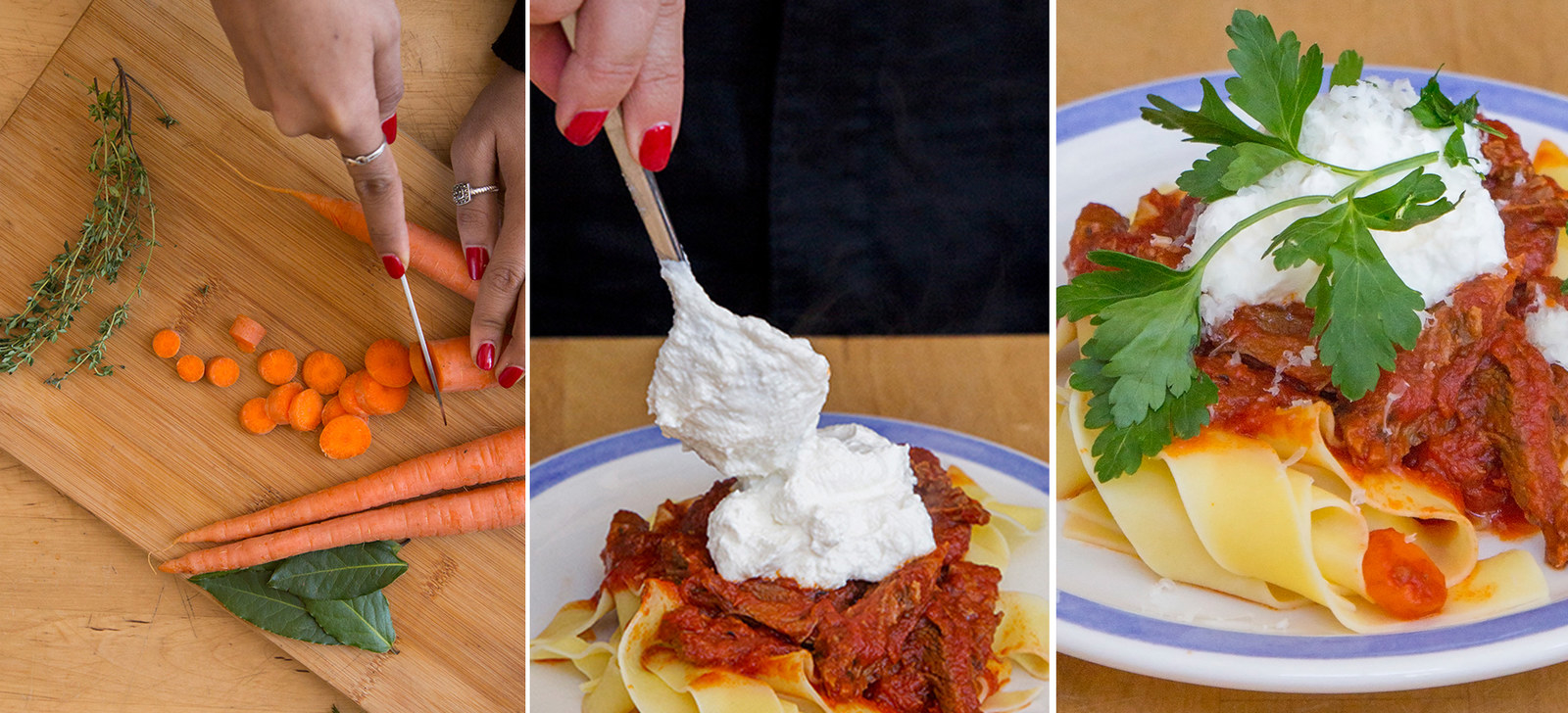 What you'll need:
1 teaspoon olive oil

6 garlic cloves, smashed slightly

1 1/2 pounds flank steak, cut against the grain into 4 pieces

Salt and pepper

1 (28-ounce) can crushed tomatoes

1/4 cup reduced-sodium beef broth

1 carrot, chopped

2 bay leaves

2 sprigs fresh thyme

16 ounces pappardelle pasta

Parmesan, ricotta, and parsley for topping

Follow the recipe here.
Give your guests a treat with these beautiful enchanted rose cupcakes: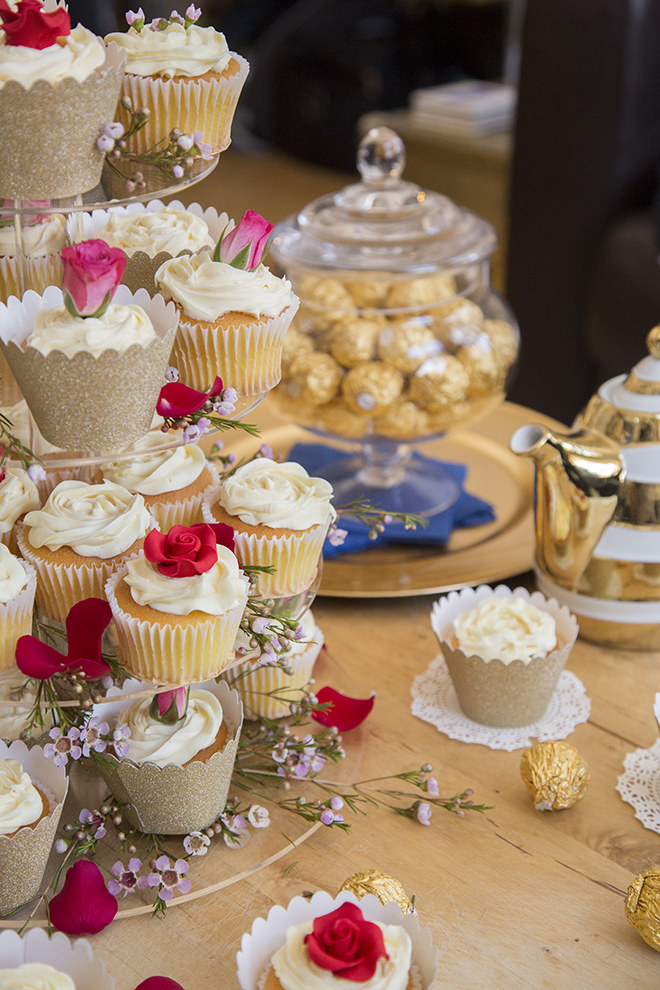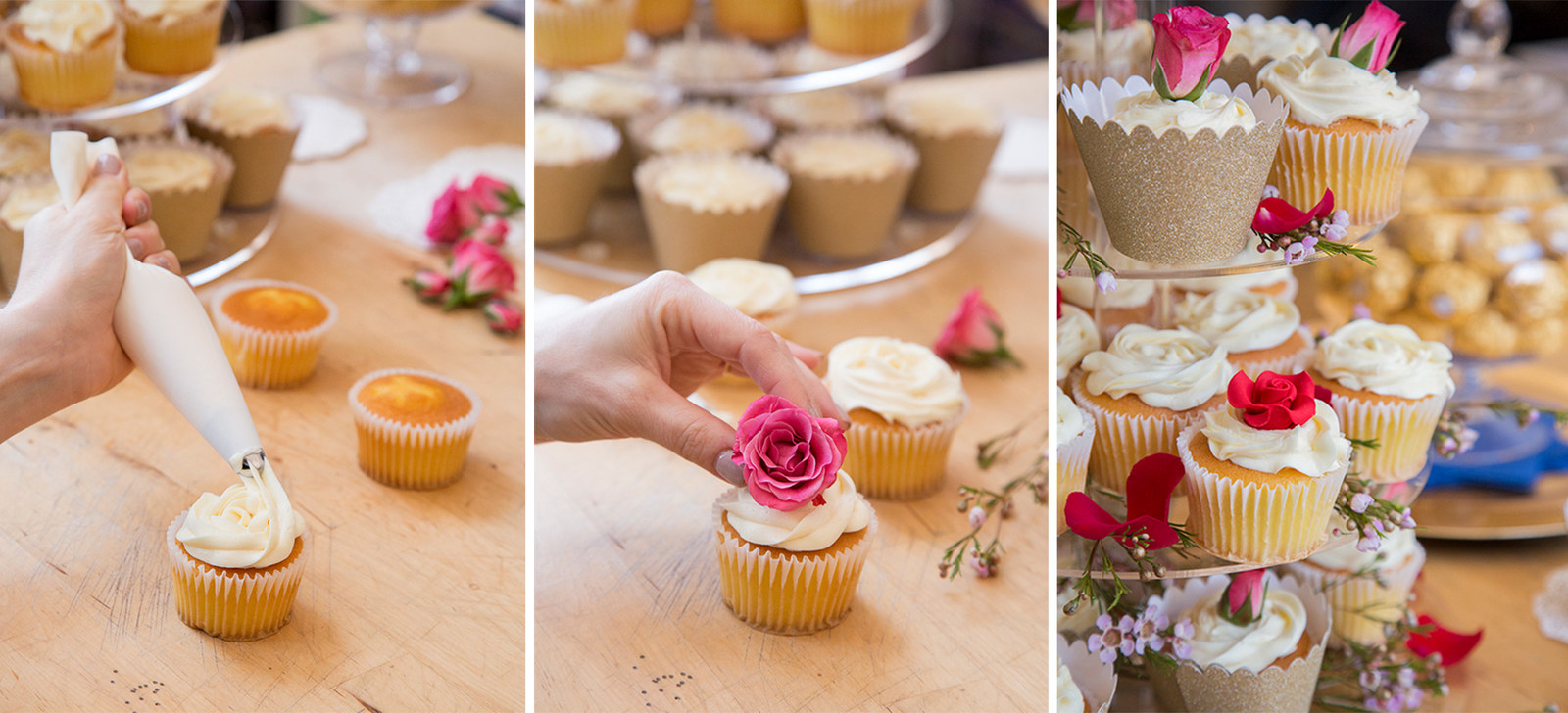 To create the topping, you'll need:
Open star icing tip

Piping bag

Frosting

Insert icing tip into the piping bag, then fill with frosting. With the bag upright and centered over the cupcake, apply light pressure until a dollop of frosting comes out. Keeping the pressure, move outward, circling the dollop until the cupcake is covered.
Voilà! Dinner is served.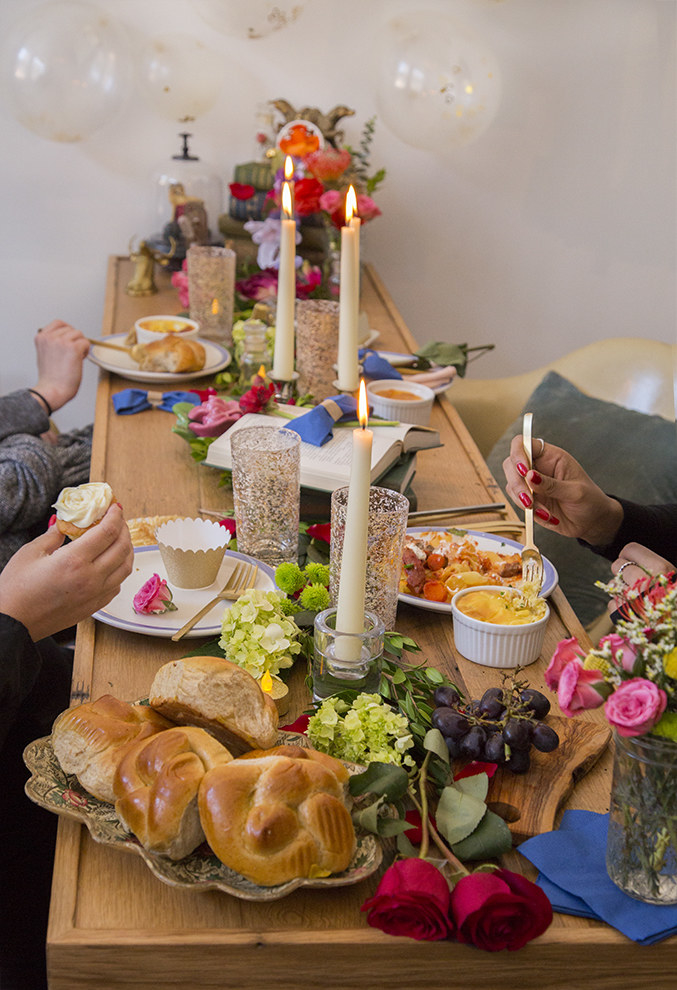 Host your own magical dinner party in a real-life castle. To celebrate the release of Disney's Beauty and the Beast, you could win a castle holiday for you and 20 friends. Enter for the chance to win a week at a HomeAway castle, one of over 2 million unique places to stay. Don't miss Beauty and the Beast in theaters now!
No purchase necessary. Competition opens February 9, 2017, at 11:59 a.m. GMT and closes March 31, 2017, at 10:59 p.m. GMT. Competition is open to residents (18+) of the UK, USA, France, and Germany. One entry per person. See Competition Rules.