Which week of the summer are you?

What's your dress up theme?

What are you wearing for Retro Night?

Throwback USA *Eagle soars in background*

Everyday closet choices, I'm already retro

Oh, Inflatable Morph Suit of course

Tediously planned outfit found in Mom's closet

Pick a color

Which part of Oklahoma do you most relate to?

It's the weekend, which staff member will you be hanging out with the most?

How's your presentation going?

It'll get done.....hopefully

I've been finished for a couple weeks, so great!

I'll be working on it throughout camp

Presentations don't phase me

I don't really need any help

You're at the retreat, what are you doing?

I'm in my natural element of course

Making friends and doing everything, duh

Betraying everyone in Mafia

Going on a hike with the crew

Starting a game of silent football

Pick a spot on campus

Who's calling you to tell you you made staff?
Which One Of Moose Drool's Friends Are You?
You got Paige! Paige is a one of a kind staff member, who you always want to have on your side. Paige will never fail to brighten up your day with her unique personality and humor. You're probably a lover of all things Quy Nguyen, because of course Quy Can Do It. Your family is top notch and emulates you perfectly and are always ready to Do Something Crazy!!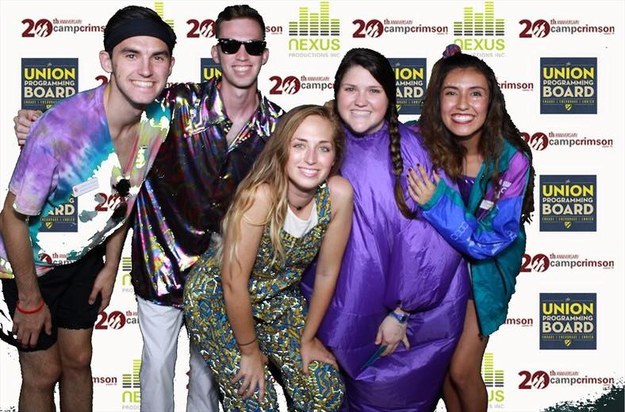 You got:

Anthony Mayberry
You got Anthony! What a time to be a Sooner and what a time to be Anthony. Anthony loves Drake and Birks but definitely not more than Paola and his family. Of course you'll be reppin the good ol' US of A at Retro Night because you're patriotic af. You also might be hiding a secret relationship from the rest of staff, so shhhhhhh.
You got Jordan! Jordan is passionate about many things but at the top of that list are Ben Rector, Camp Crimson and Inflatable Morphsuits. Shumate fam is your life and you would literally do anything for them, like bringing them cinnamon rolls in the biz during finals week. You might be "OG of the Century" but you don't let it get to your head at all.
You got Mistral! Mistral is one of the most intentional people ever and if you've never had a deep conversation with her, then you've probably never met her. Mistral loves Drake too but still isn't a fan of owls, but is a huge fan of Taber, Kellen, Brynn and Joe. Your family groupme is probably full of love and dank memes.
You got:

Holden Krusemark
You got Holden! Holden is a lover of all things Drake, Groupme and of course Sherri Coale. Holden would do anything for camp friends and will always like your message in the groupme. You probably just want to make people laugh, even if it's coming at your own expense. You also probably rely on Kendyl to make family hangouts happen.
This post was created by a member of BuzzFeed Community, where anyone can post awesome lists and creations.
Learn more
or
post your buzz!