This is Mike Natter. Most of his teachers said since he was bad at math and science, he would never get in to medical school. They said he should stick to the arts, but he changed paths and worked hard in his post-bacc program and proved them all wrong!
Another thing about Mike: He's been drawing and sketching since he first learned to use a pencil.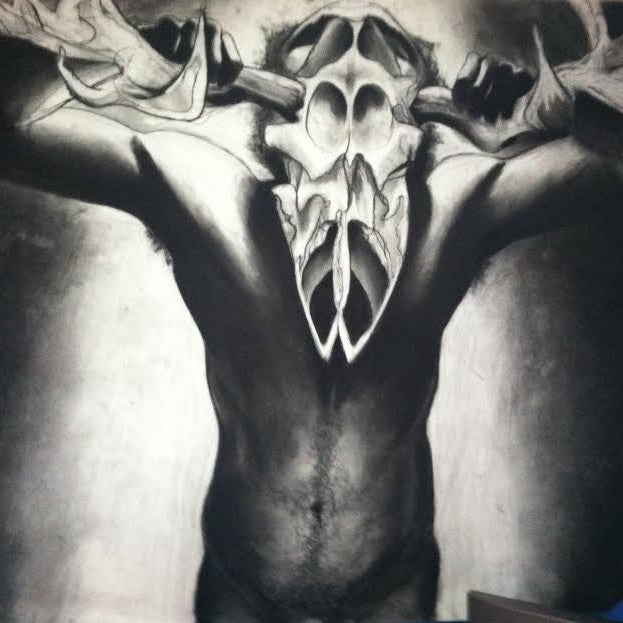 He wanted to major in studio art in college, but he ended up majoring in neuropsychology and minoring in art, because, parents.
But the beginning of med school was rocky for him.
"The first thing everyone notices about medical school education is the sheer volume of information, and the rate that it flows at you is CRAZY," he explains.
So to keep the material manageable, he went back to his roots and started illustrating it.
And some of them are INTENSE.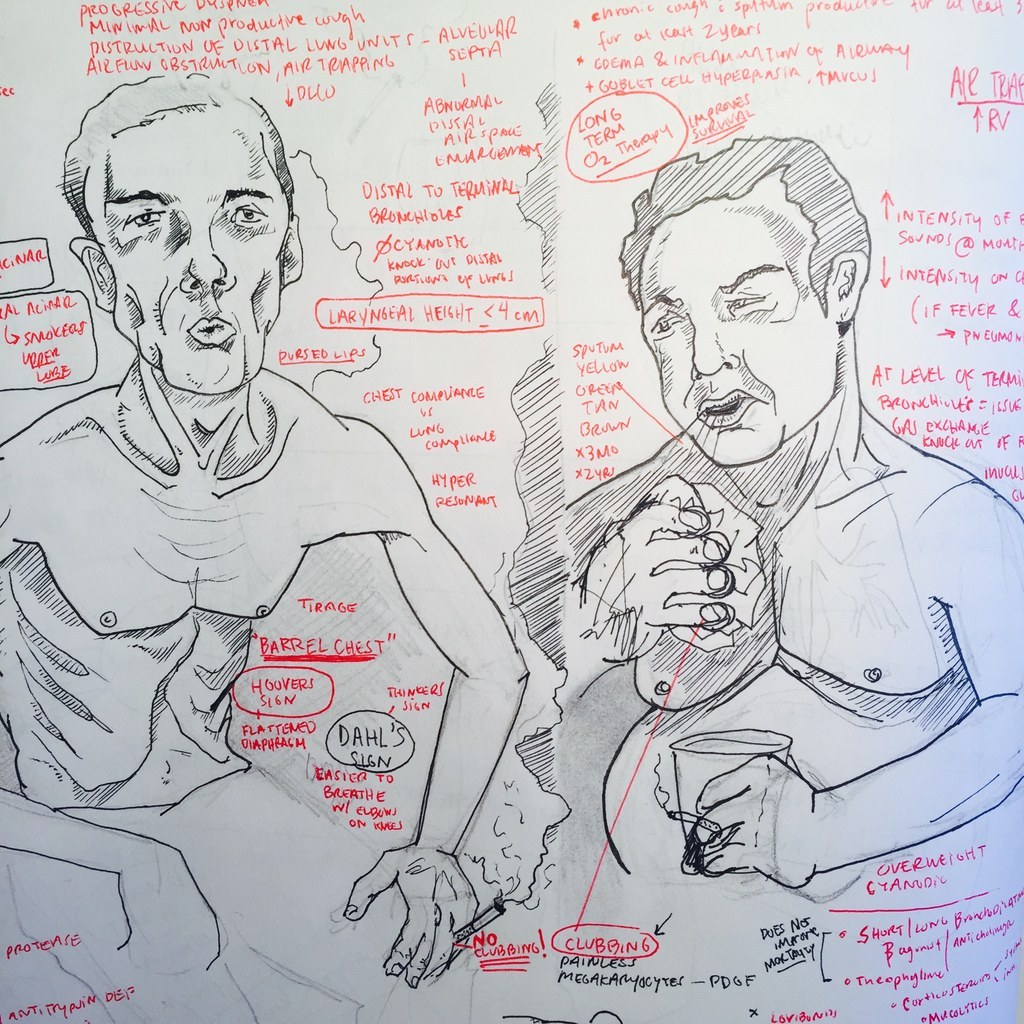 And his mnemonic devices are great too. This is Dr. Dre talking about digital rectal exams:
This baby on a motorcycle illustrates Kawasaki disease: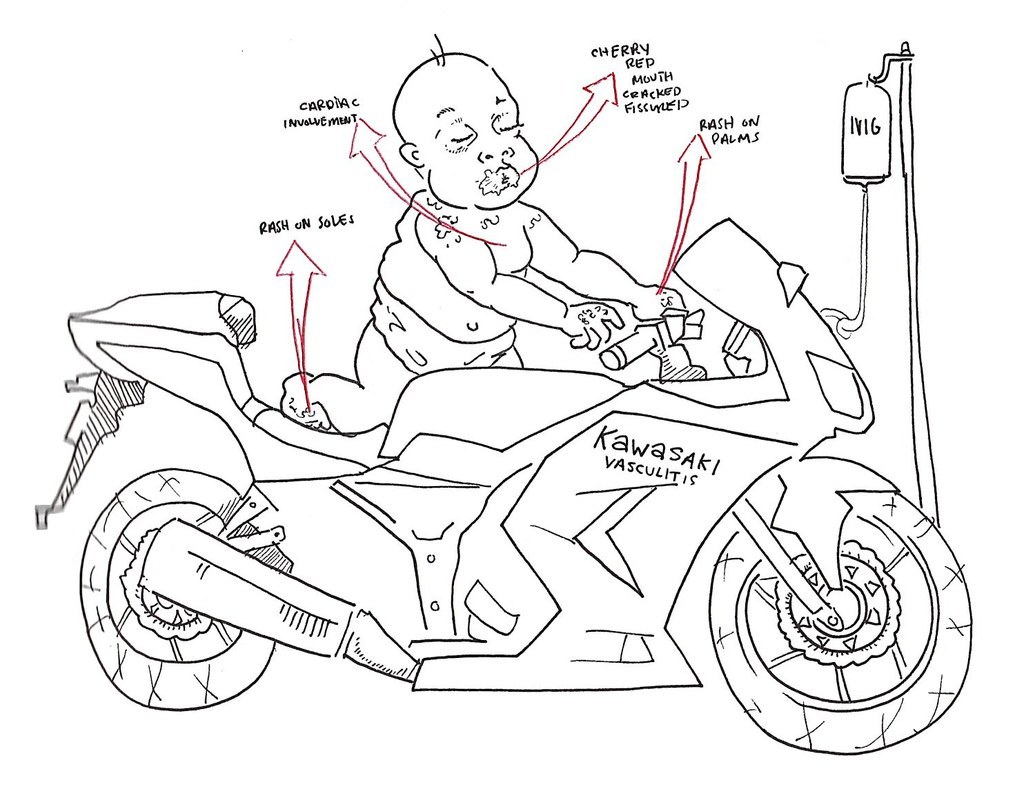 And here's Curious George reminding us about DiGeorge syndrome: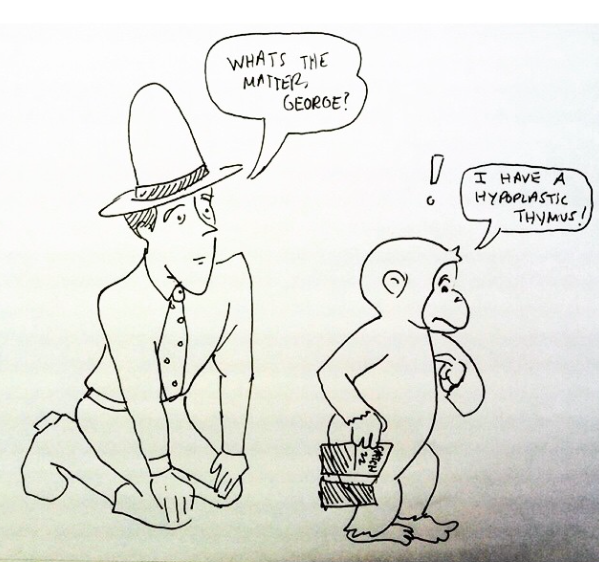 Even if you're not a doctor or in the medical field, you can usually get the gist of most of what's going on in Mike's sketches:
And when he's not sketching body parts or study guides, he's drawing just to express what he's feeling and what it's like to be in med school: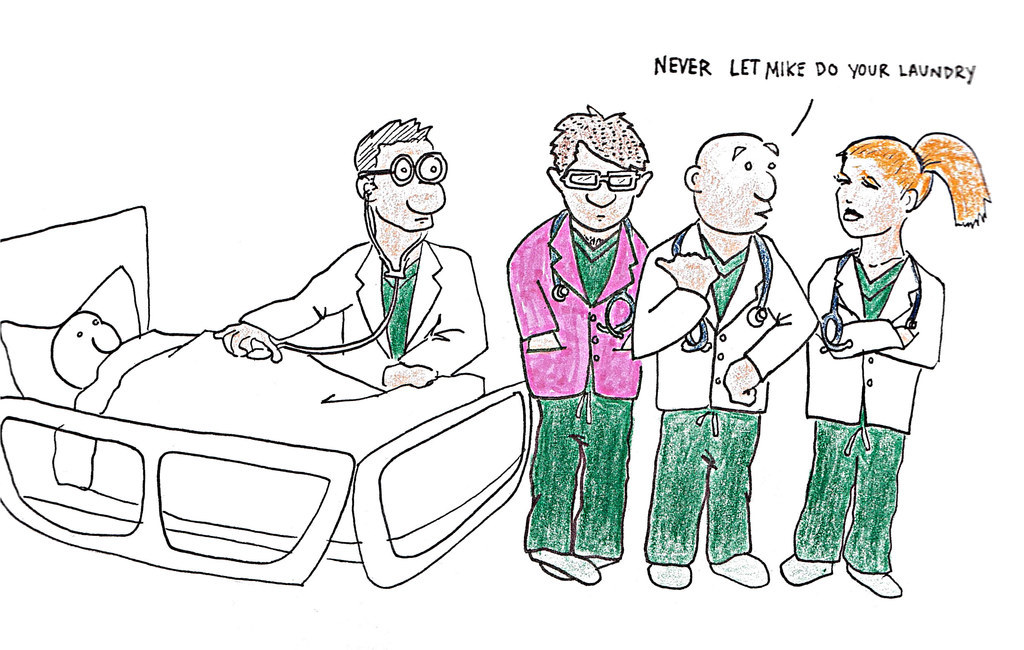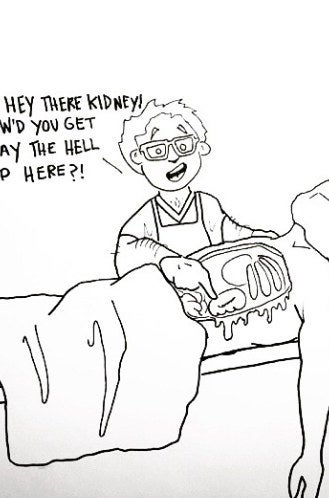 Above all, his work is just amazing: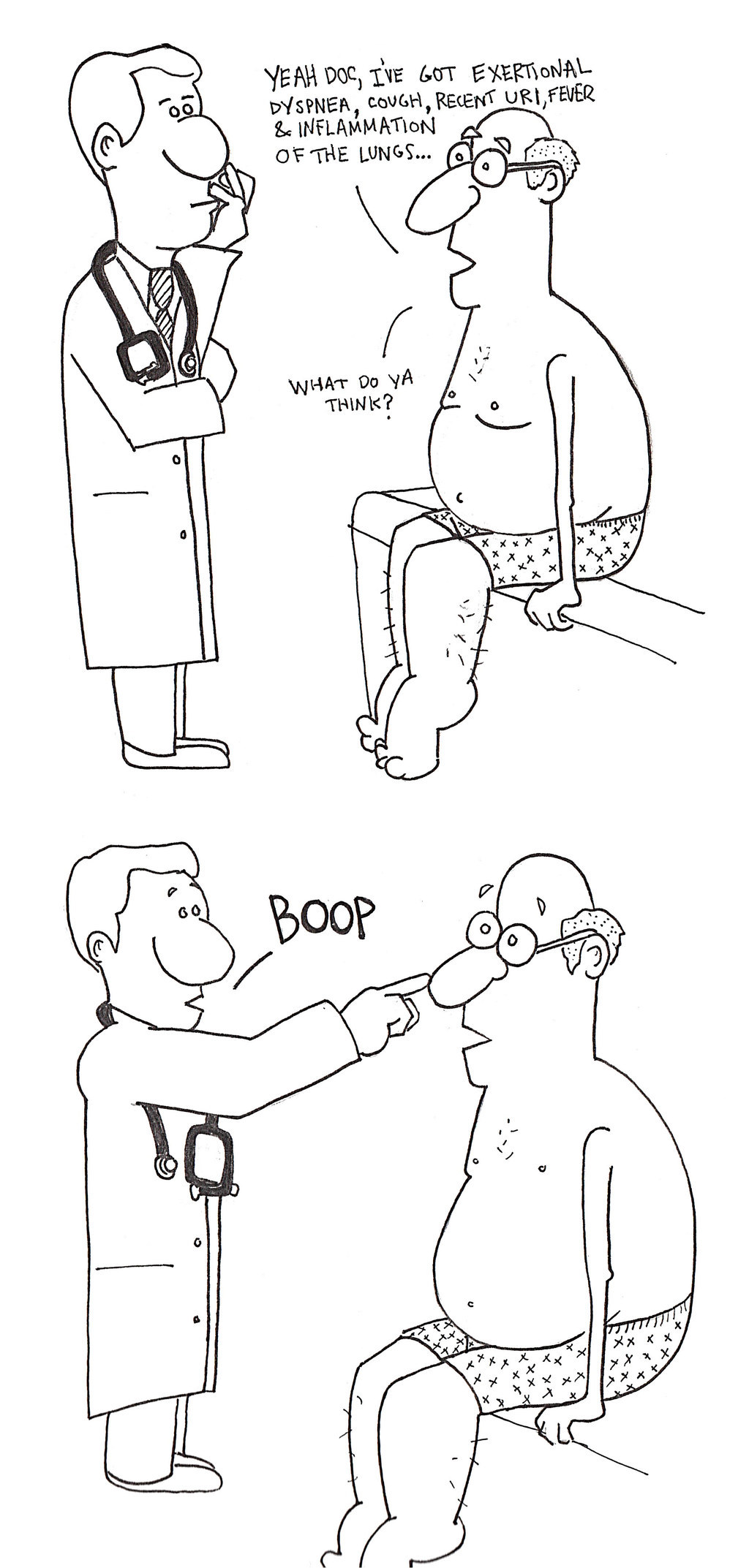 Mike has also had Type 1 diabetes for 20 years — so he wants to go into endocrinology. Maybe even pediatric endocrinology!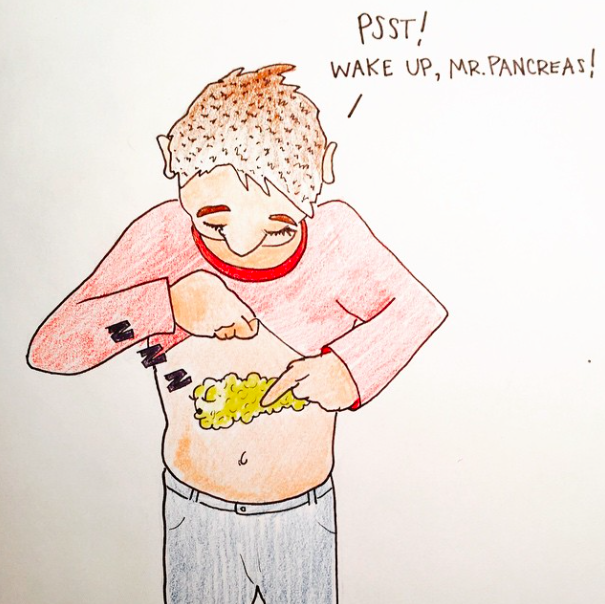 Of his journey, he says, "I was intimidated at first with the massive amount of material I needed to learn, and I was unsure how to go about it, especially for a nontraditional, 'artsy' student like myself..."
Follow Mike and his journey through med school by following him on Instagram.