Avocado Chicken Salad Toast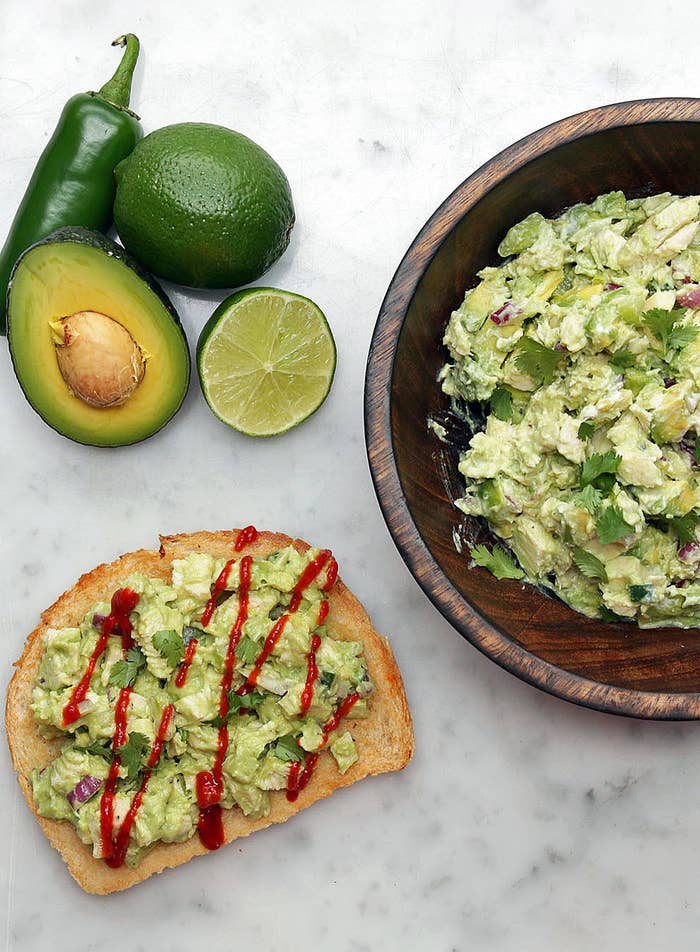 INGREDIENTS
Serving 4
1 avocado, cubed
¼ cup plain yogurt
1 tablespoon lime juice
½ teaspoon garlic powder
½ teaspoon black pepper
1 teaspoon salt
¼ cup red onion, diced
¼ cup celery, diced
1 tablespoon jalapeño, diced
2 cups cooked chicken, chopped
PREPARATION
1. Combine avocado, yogurt, lime, garlic powder, black pepper, and salt in a medium bowl. Mash the avocado to desired consistency.
2. Add onion, celery, jalapeño, and chicken into the avocado mixture and stir to coat evenly.
3. Serve on toast with optional topping of Sriracha and cilantro, and enjoy!
Want BuzzFeed Tasty right in your inbox? Sign up for our newsletter!