Slow Cooker Teriyaki Chicken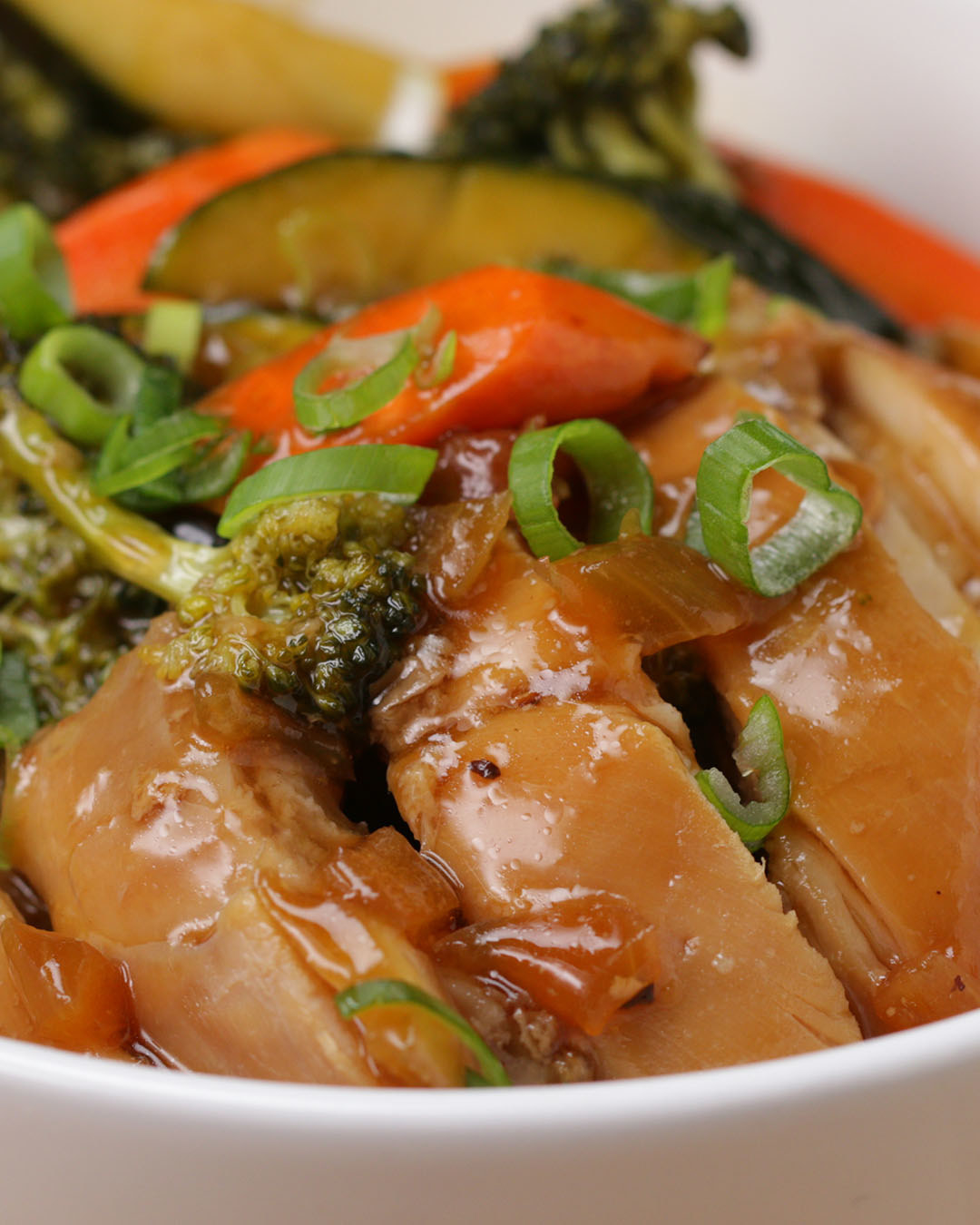 INGREDIENTS
½ cup soy sauce
½ cup honey
1 cup onion, chopped
¼ cup rice vinegar
1 tablespoon ginger, grated
2 garlic cloves, grated
¼ teaspoon black pepper
2 pounds chicken thigh
1 head of broccoli
1 carrot
1 zucchini
¼ cup water
3 tablespoon cornstarch
PREPARATION
1. Make the teriyaki marinade. In a medium bowl, mix soy sauce, honey, onion, rice vinegar, ginger, garlic, and black pepper, and set aside.
2. In the slow cooker, add chicken and teriyaki marinade.
3. Cook on high for 4 hours, or cook on low for 8 hours.
4. Cut vegetables into bite-size pieces.
5. Mix water into cornstarch and mix until cornstarch is melted.
6. Add cornstarch slurry and vegetables into the slow cooker for 30 minutes.
7. Enjoy by itself or in a bowl of brown rice.