Slow Cooker Chicken Teriyaki
Slow cooked goodness
by
,
Slow Cooker Chicken Teriyaki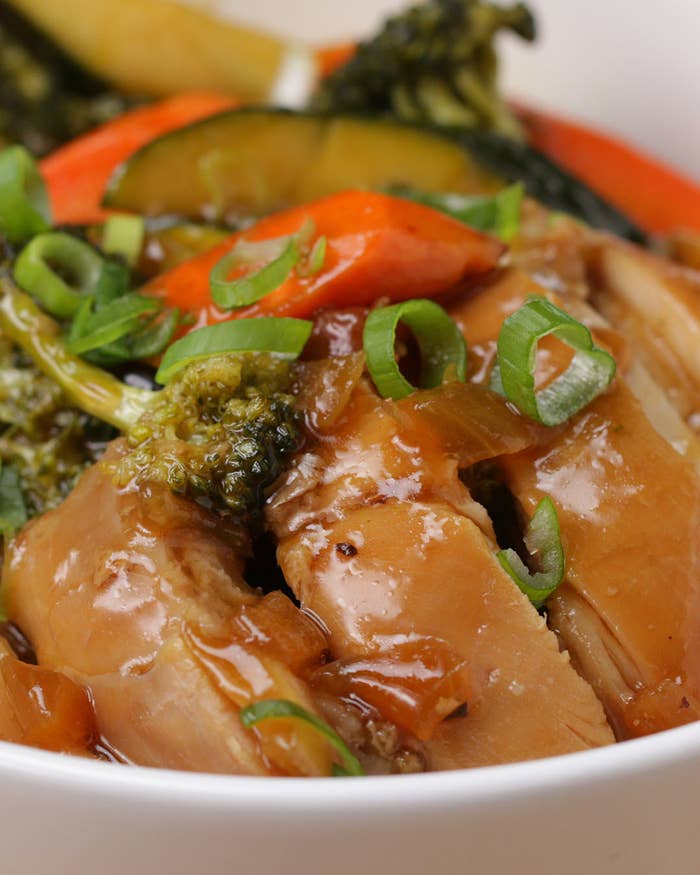 INGREDIENTS
Servings: 4-6
½ cup soy sauce
½ cup honey
1 cup onion, chopped
¼ cup rice vinegar
1 tablespoon ginger, grated
2 garlic cloves, grated
¼ teaspoon black pepper
2 pounds chicken thigh
1 head of broccoli
1 carrot
1 zucchini
¼ cup water
3 tablespoon cornstarch
PREPARATION
# Make the teriyaki marinade. In a medium bowl, mix soy sauce, honey, onion, rice vinegar, ginger, garlic, and black pepper, and set aside.
# In the slow cooker, add chicken and teriyaki marinade.
# Cook on high for 4 hours, or cook on low for 8 hours.
# Cut vegetables into bite-size pieces.
# Mix water into cornstarch and mix until cornstarch is melted.
# Add cornstarch slurry and vegetables into the slow cooker for 30 minutes.
# Enjoy by itself or in a bowl of brown rice.